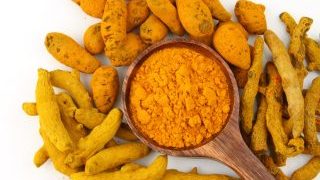 Turmeric or "haldi" as it is known in India or 'Kunyit' in Indonesia is a commonly used as a spice as well as  for health & beauty. It is obtained from the root of a rhizomatous herbaceous perennial plant of the ginger family – Curcuma longa and often dubbed as "Queen of Spices". Its main characteristics are a pepper-like aroma, sharp and quite bitter taste, and of course its golden color. Ayurvedic and Chinese medicine have used turmeric for over 4,000 years to treat skin problem, inflammation, and livers disorders.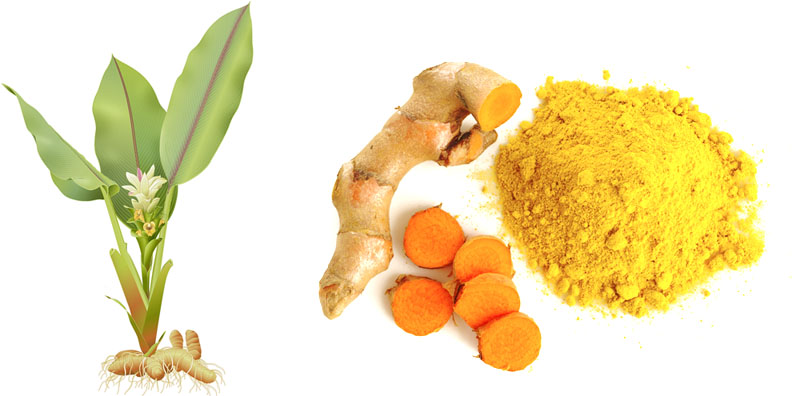 According to the Journal of the American Chemical Society, turmeric contains a wide range of antioxidants, antiviral, antibacterial, antifungal, anticarcinogenic, antimutagenic and anti-inflammatory properties. So it is not surprising if this root is often used in medicine as well as in cosmetic. In Indonesia, turmeric has been long known as one of the "health and beauty secrets" for Indonesian people.
Here are the top benefits of turmeric for health:
Turmeric prevents cancer
Turmeric can help prevent prostate cancer, stop the growth of existing prostate cancer and even destroy cancer cells. Multiple researchers have found that the active components in turmeric make it one of the best protectors against radiation-induced tumors.
Turmeric reduces cholesterol level
The curcumin in turmeric helps in preventing cholesterol increase in the body and also helps reduce its levels quickly. Of course, you need to balance it with healthy lifestyle.
Turmeric boosts your immunity
The lipopolysaccharide in turmeric helps stimulate your body's immune system. Its antibacterial, antiviral and antifungal agents also help to strengthen the immune system. If you get a cold, flu or cough, you can feel better soon by mixing a teaspoon of turmeric powder in a glass of warm milk and drinking it once daily.
Turmeric controls diabetes
Turmeric can be used in the treatment of diabetes by helping to moderate insulin levels. It also improves glucose control and increases the effect of medications used to treat diabetes.
Turmeric relieves arthritis
The anti-inflammatory properties in turmeric are great for treating both osteoarthritis and rheumatoid arthritis. Turmeric's antioxidant property also destroys free radicals in the body that damage body cells. It has been found that those suffering from rheumatoid arthritis who consumes turmeric on a regular basis experience much relief from the moderate to mild joint pains.
Turmeric prevents liver disease
Our liver detoxifies the blood through the production of enzymes. Turmeric has roles in producing these vital enzymes, and these enzymes break down and reduce toxins in the body. Turmeric also is believed to invigorate and improve blood circulation, which all support good liver health.
You can also use turmeric as skin treatments such as:
Wrinkles treatment
When combined with other ingredients, turmeric is effective in reducing fine lines and wrinkles. You can make a face pack made of turmeric powder, rice powder, raw milk, and tomato juice. Simply apply it on your face and neck for 30 minutes before rinsing it off with lukewarm water.
Acne treatment
Antiseptic and antibacterial agent in turmeric is great properties to fight acne and breakouts. It also helps in reducing the oil secretion by the sebaceous glands. You can make a face pack by mixing turmeric powder, sandalwood powder, and lemon juice. Apply it on your face for 10 minutes and rinse it off with lukewarm water.
Burns treatment
The "duet" of turmeric and aloe vera gel is great to soothe the burns, thanks to turmeric's antiseptic properties.
Skin pigmentation and tanning reduction
To remove skin tanning and pigmentation, apply a mixture of turmeric powder and lemon or cucumber juice on the affected area for 20-30 minutes. Wash it off with plain water.
Of course, turmeric couldn't work alone to give you those benefits. You need to balance it with healthy lifestyle and utmost care to your health and beauty to get the maximum result. Good luck!