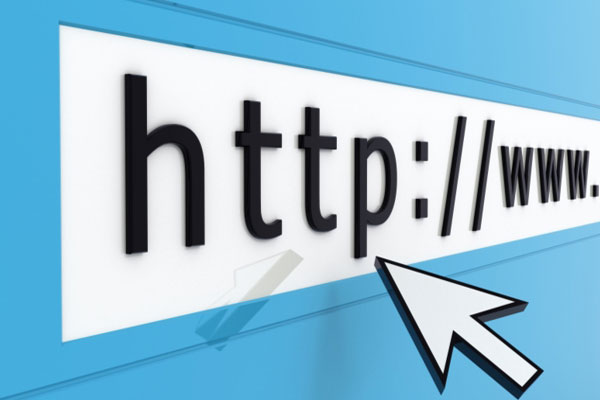 Once you have your computer set up and are connected to the Internet you can access many websites that provide useful information to help you settle in to life in Jakarta.
www.colliers.co.id and www.colliers.co.id/expatservices, these are the websites of our company. www.colliers.co.id provides information about the complete range of services provided by Colliers while www.colliers.co.id/expatsevices is specifically for the Residential Services division. Find out all about our orientation programs such as preview visits, familiarization tours and settling-in program, access information on living in Jakarta,arrange for a home search, or
housing audit.
Colliers has a database of over 6,000 properties and a team of experienced account executives to help you find just the right home during your stay in Jakarta.
www.expat.or.id This website was created by two women, an American and a Canadian, who have lived for many years in Jakarta and have collected a huge amount of very detailed information that is invaluable to newcomers.
Its very easy to find your way around the site and get the information you are looking for and there is also a Whats New section to enable you to find out what has been added to
the site since your last visit.
www.thejakartapost.com The Jakarta Post is the capital citys well established and highly respected English language newspaper and their website enables you to log on from wherever you are traveling to catch up with what is happening in Jakarta and other parts of Indonesia, as well as major world news items.
www.thejakartaglobe.com Jakartas newest English language newspaper, the Jakarta Globe, also has a website.
www.tempointeractive.com Tempo is a weekly news magazine that provides an in-depth coverage of current affairs in Indonesia. The magazine is published in Indonesian with the English edition coming out every Tuesday. Tempos website features reports and articles from the magazine and has options for English, Indonesian and Japanese. Readers can send in comments on the news reports and articles.
www.jakartajavakini.com This is the website of Jakarta Java Kini monthly magazine that focuses on culture, entertainment and lifestyle. Like the magazine, the website features reviews of books, films, music, as well as articles on fashion, health, wine and travel, a diary of cultural events and listings of bars, restaurants, hotels, spas and golf courses.
www.21cineplex.com For movie lovers this is really useful website to help you plan your visit to the cinema. The website is in English as well as Indonesian, and contains descriptions of the movies currently playing at all cinemas in the 21 group, the show times and ticket prices at each of the theatres.
www.blitzmegaplex.com The Blitz Megaplex group of cinemas has a similar website.
www.pln.co.id The website of the State Electricity Company enables you to find out the amount of your monthly electricity bill. Just click on Info Rekening under Billing Info and enter your 12 digit customer ID number two times to see the amount you have to pay.
www.telkom.co.id This is the website of Telkom (PT Telekomunikasi Indonesia Tbk.), the largest telecommunications company and full service and network provider in Indonesia. Telkom and its affiliated companies provide fixed wire line, fixed wireless, mobile service, data & internet and other multimedia services, and network and interconnection. The website has an English language option and you can find here information on Speedy, Telkoms high-speed Internet service with ADSL access technology.
www.jiwire.com This website is a guide to locating WiFi hotspots throughout the world. It also provides assistance in learning to setup and use WiFi. Currently 87 hotspots in Jakarta are listed in the directory.
www.bi.go.id This is the website of Bank Indonesia, which is considered to be one of the most reliable sources of information about the Indonesian economy, monetary and banking indicators, and payment systems. You can check current exchange rates of several major currencies.
www.bayubuanatravel.com/index.htm Bayu Buana is an award winning travel agency in Jakarta and its website lets you see prices of airline tickets and hotels for many destinations within Indonesia and around the world.
www.internationalsos.com This is the website of SOS International, worldwide provider of medical assistance, international healthcare and security services. The website specific to Indonesia, containing information on the clinics in Jakarta and Bali, membership programs, products and services is www.sosindonesia.com.
www.jisedu.org If you have children attending Jakarta International School this website allows you to find a great deal of information about the school. JIS ParentNet is an information system designed to allow parents to access and review information on their childs attendance, co-curricular activities schedules, and reports as well as teacher contact details and school calendars.
www.bis.or.id The British International Schools website contains all the information about the school needed by parents and includes an interactive calendar of events and a document download centre.
www.heritagejkt.org The Indonesian Heritage Society, Jakarta is a non profit organization offering members the opportunity to learn more about the rich cultural heritage of Indonesia. The varied activities of the society, including tours, lectures and study groups, provide a stepping stone to discovering the culture, life, history and art of this vast archipelago and the society has a large multinational membership. The extensive website gives information on the various sections of the society and includes the opening hours of the Indonesian Heritage Society Library.
www.jicconline.com Jakarta International Community Center (JICC) is a multinational organization that helps recently arrived expatriates adjust to life in Jakarta by offering a number of facilities from language and culture lessons and staff referral services to networking events. A variety of classes are offered for adults, children and household staff and JICC organizes day-tours to such some interesting locations in and around the city. Find out all about their activities on this website.
www.bluebirdgroup.com The recommended taxis to use in Jakarta are the Silver Bird executive taxis from the Blue Bird Group of companies. This website gives you all the information that you need about the Silver Birds and the Blue Bird Group.
http://maps-guide.org This website shows some basic maps of Jakarta, as well as Bandung, Yogyakarta, Bali and Lombok. It also lists some hotels and shows their location on the maps.
http://toggletext.com Coping with a new language is always a challenge and this simple website can help you to translate words and phrases from English to Indonesian and vice versa.
www.my-indonesia.info This is the official website of the Indonesian Ministry of Culture and Tourism and it is full of information on where to go and what to see during your stay in the country.
www.groovy.co.id Bringing your pet to Indonesia can be an important factor for many families and the regulations and procedures here are quite complicated and subject to change. It is advisable to enlist the services of a pet transportation provider, who will be able to navigate through this system on your behalf and the recommended pet transport company in Jakarta is Groovy Pet Supplies and Services. Information is clearly and concisely set out on this website.
www.PesanDelivery.com You dont feel like cooking, its your cooks day off or you feel like eating something different? This website is just what you need, as you can order food from the menus of more than 40 restaurants and have it delivered to your door. Just phone 7278-7070 and order according to the menu code, but do allow at least one hour for delivery. A free booklet that is updated every 3 months is also available from Pesan Delivery and includes various goods in addition to food.
Provided by: Colliers International