Do you have lots of loose change lying around at home, in your handbags, cars and wallets? Do you feel like the floor in your house looks too boring? Maybe you can try this creative idea of using small change like pennies to decorate your floor, like Tonya Stecyk did.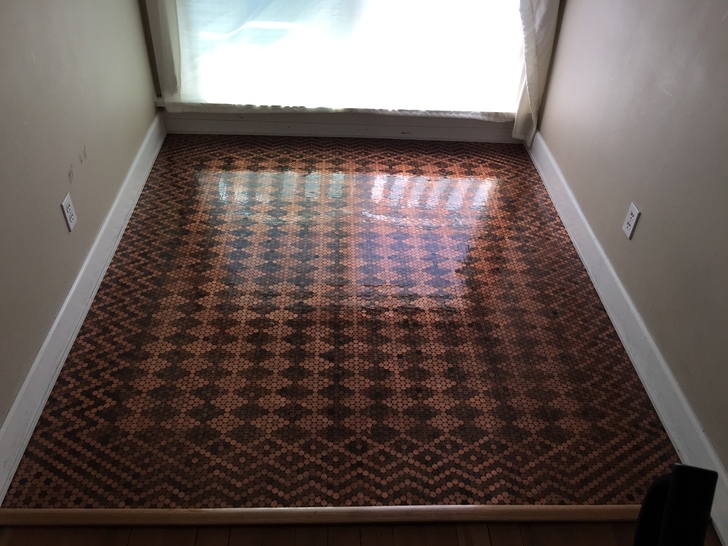 The Portland, Oregon-based DIY enthusiast used over 13,000 coins to make a beautiful patterned floor in her house, and it's literally worth every penny.
According to her post on her Imgur profile, she withdrew $150 pennies from the bank, and began to sort them into shiny piles and created a color-contrasting pattern on her old floor. "I started by measuring the area and finding the centre. Drew an axis to follow along. I started by gluing one diamond shape in the centre," Stecyk explained. She used glue to lay the pennies, grout, and epoxy for her DIY project.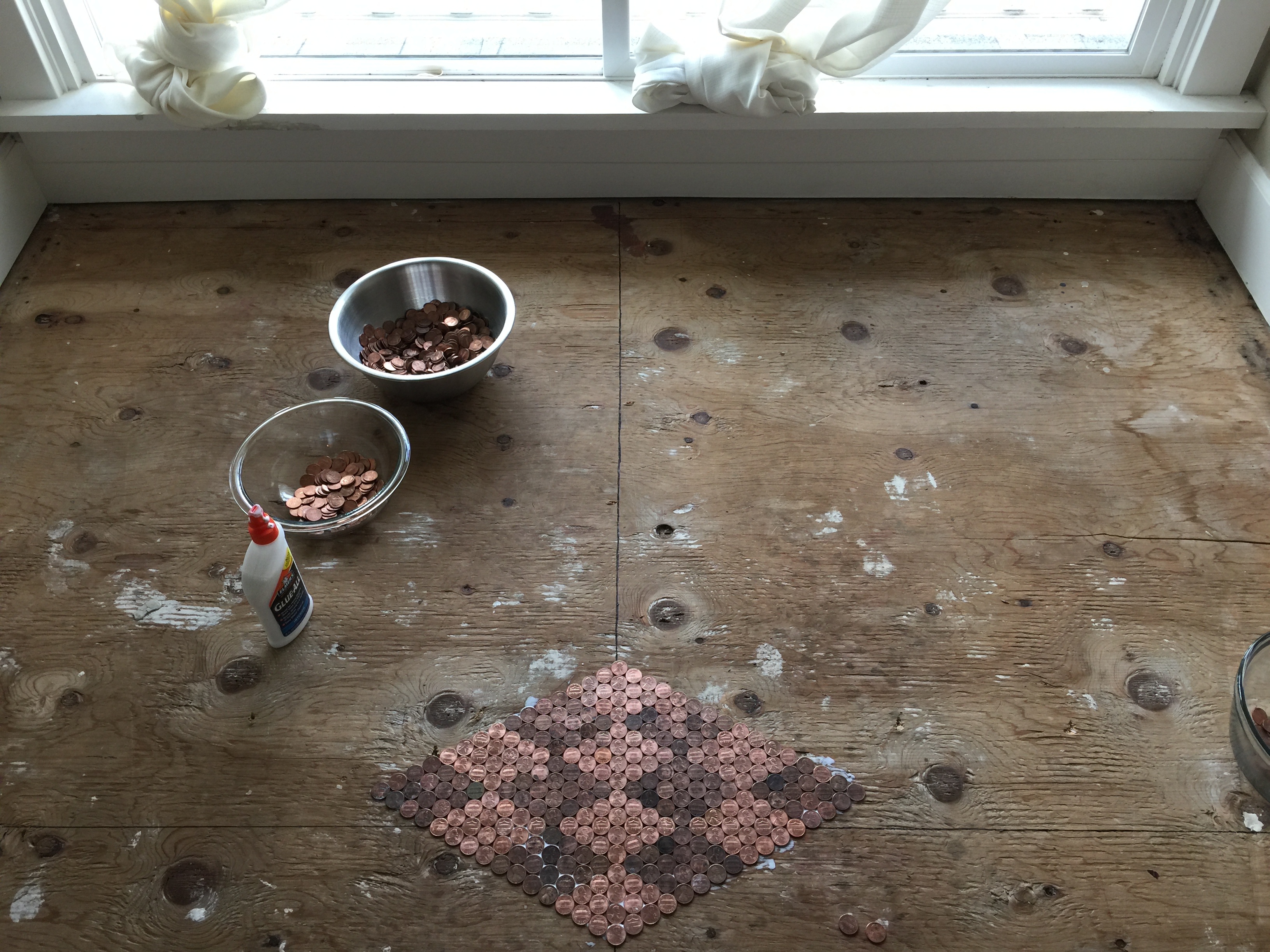 She said that she didn't really have a certain design in mind. She just started with the diamonds, liked how it looked and kept going.
The result is simple yet elegant shiny pattern that has a retro vibes on it, and automatically give a rusty ambience to the room. She then coated the whole floor with several layers of shiny epoxy to make the floor easier to clean, and to give a laminated effect over the surface of the pennies.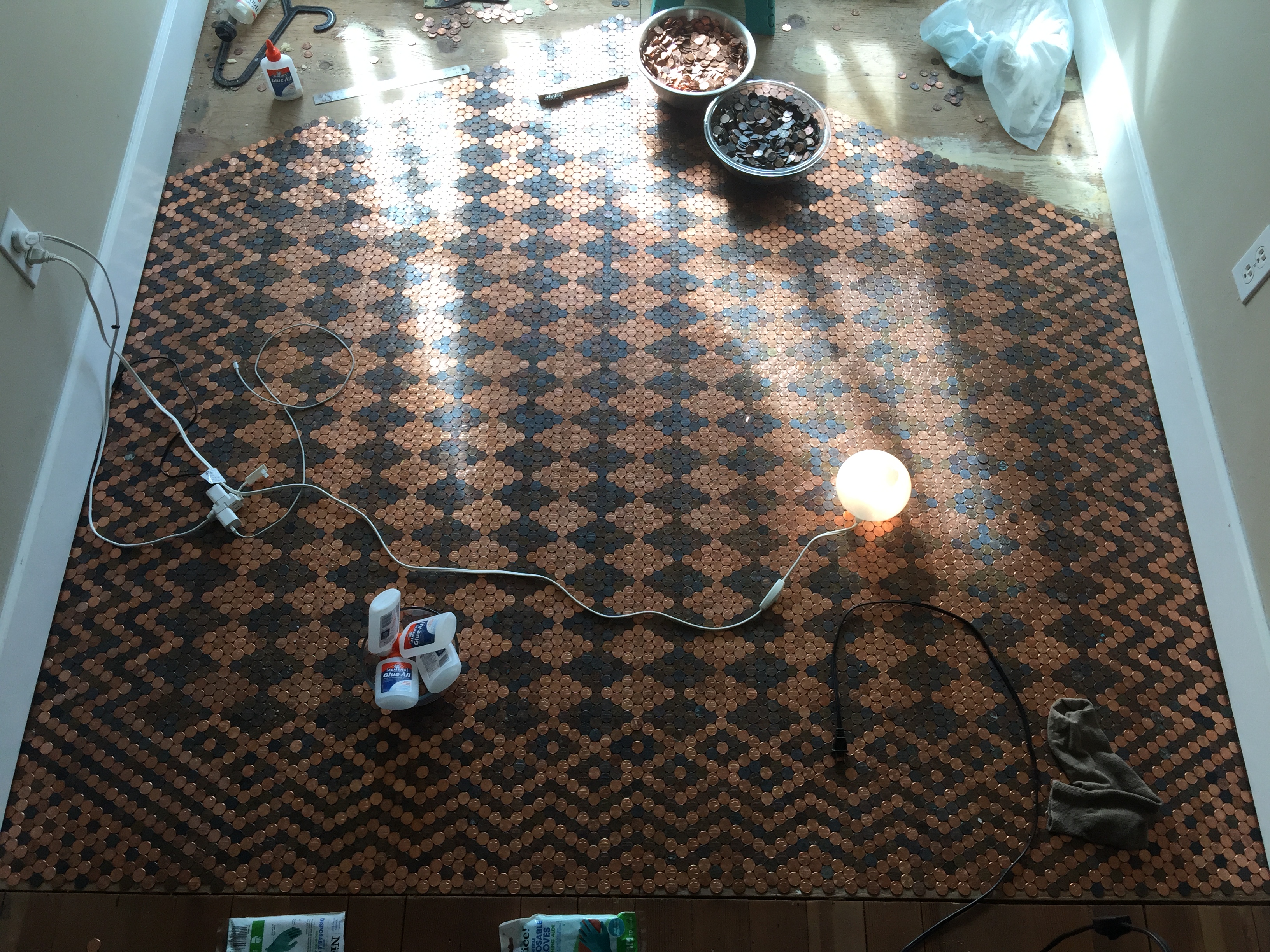 Many people see that Stecyk's work is a genius masterpiece. It took months to finish the whole floor, but the result is just amazing!
What creative use would you put your loose change to?