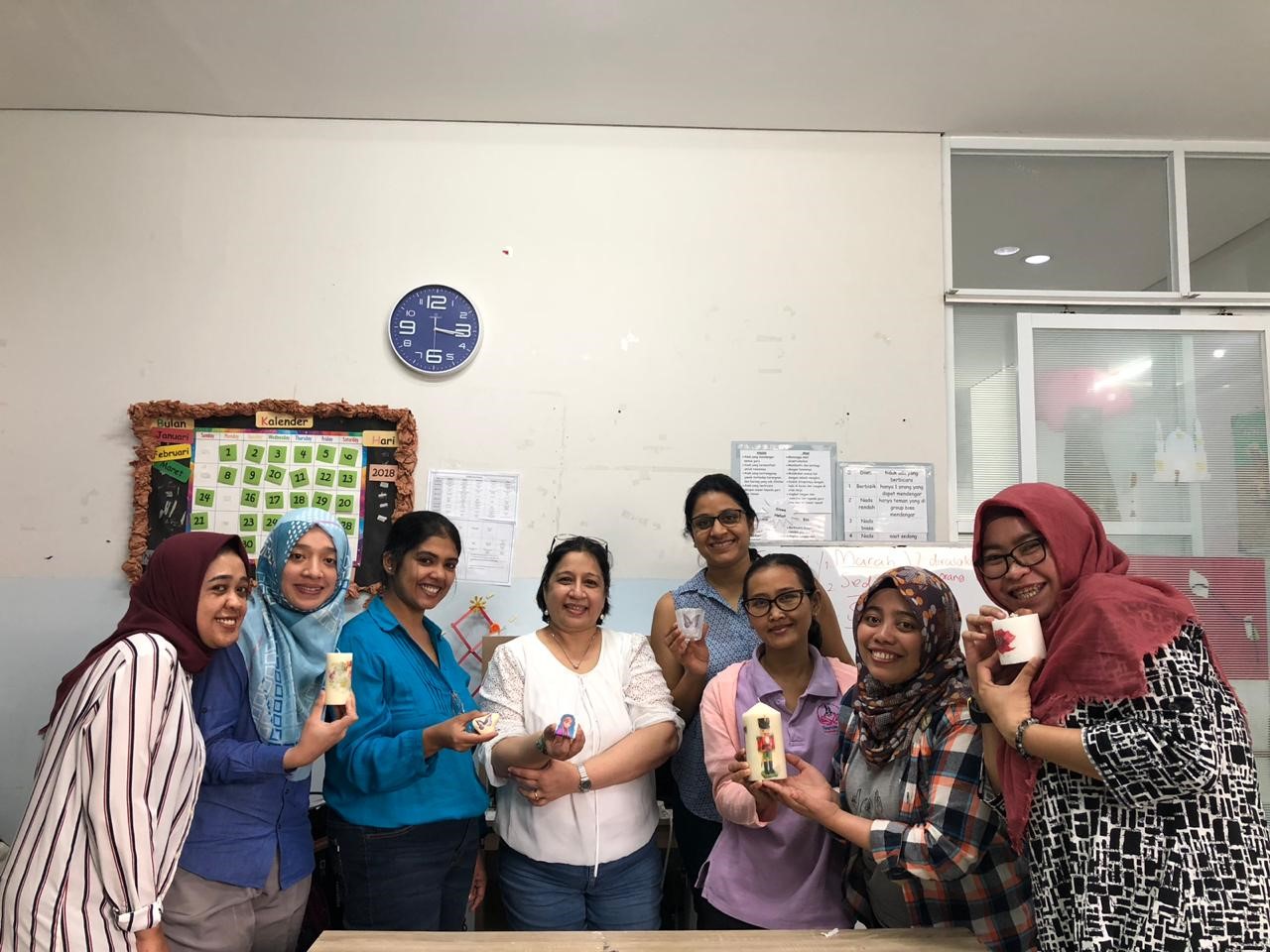 What is Saraswati Learning Center (SLC)?
Saraswati Learning Center (SLC) is a non- profit organization working for children with special needs from newborn to 18 years upwards. We started operations on July 2016 with a belief that every child has a right to appropriate education and be part of an inclusive community. In this short span we are now working with over 50 students, families, staff and therapist.
SLCs Vision
 Every special needs individual deserves the right to get the appropriate education and therapy services, focusing on the ability and not the disability.
We also to envision to create a community where together we fight for the rights of special needs individuals who can work and earn, have friends and be part of other groups without being segregated.
Volunteers Vision
Volunteers at SLC come with a vision, 'to empower individuals in the community by gaining knowledge and awareness regarding differently able individuals and being the agent of change towards other individuals in the community, creating an inclusive community.'
Your Vision can be fulfilled by;
Spreading your love and belief in the differently abled individuals
Sharing your skills and knowledge with the students at SLC .
Initiating positivity towards the students.
Spreading awareness about the abilities of the differently abled
How does SLCs volunteering program at SLC work?
SLCs volunteering program is divided into three groups:
SLC- Volunteering Teacher Group
The volunteers in this group are part of classes like art and craft, painting, cooking, music and dancing. You can choose to lead the class with the class teachers assisting you or you can also help assisting the teachers in class. These volunteers need to commit at least half an hour to one hour every week.
SLC- Events Support Group
The volunteers in this group require a minimum commitment. They are informed about the events and celebrations in school and the help required for these events. The volunteers can choose to participate and help out at the event or skip according to their availability.
SLC – Volunteering Campaign Group
The volunteers in this group also require minimum commitment and can be worked from home too! They are involved in SLC's 'Jakarta Inclusive Program', to spread awareness regarding the differently abled to the individuals and companies in the community. The volunteers share contacts, links from all different organizations with SLC and share information about SLC to other people in the community.  The volunteers also connect us to donors and sponsors who would like to help the underprivileged differently abled children.
If you would like to get involved in any of the above programs, please contact us @082111296405 / 021- 4240815 or email us @ mercilina.slc@gmail.com
You can download the Volunteer Form 2019 to print and submit to SLC
Steps to be followed once you've decided to volunteer:
Call the number / fill up the form and email it to SLC.
Once received through phone call / email, will set an appointment to visit the school
At school, you will be taken for a tour and you can decide which volunteer group you want to be involved with. You can also ask any queries about your timings, work etc.
Work description/time/slot will be given according to the request and availability at SLC.
Few of SLC's current volunteers in Action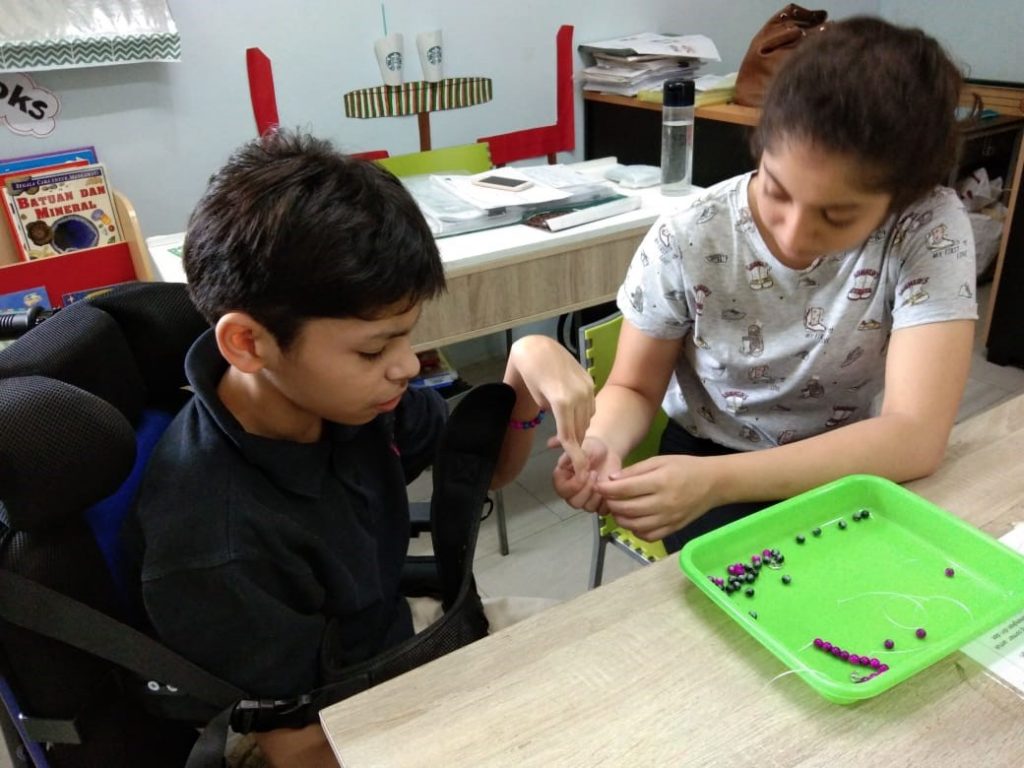 British school CAS student making bracelets, empowering differently abled individuals to sell products and make a living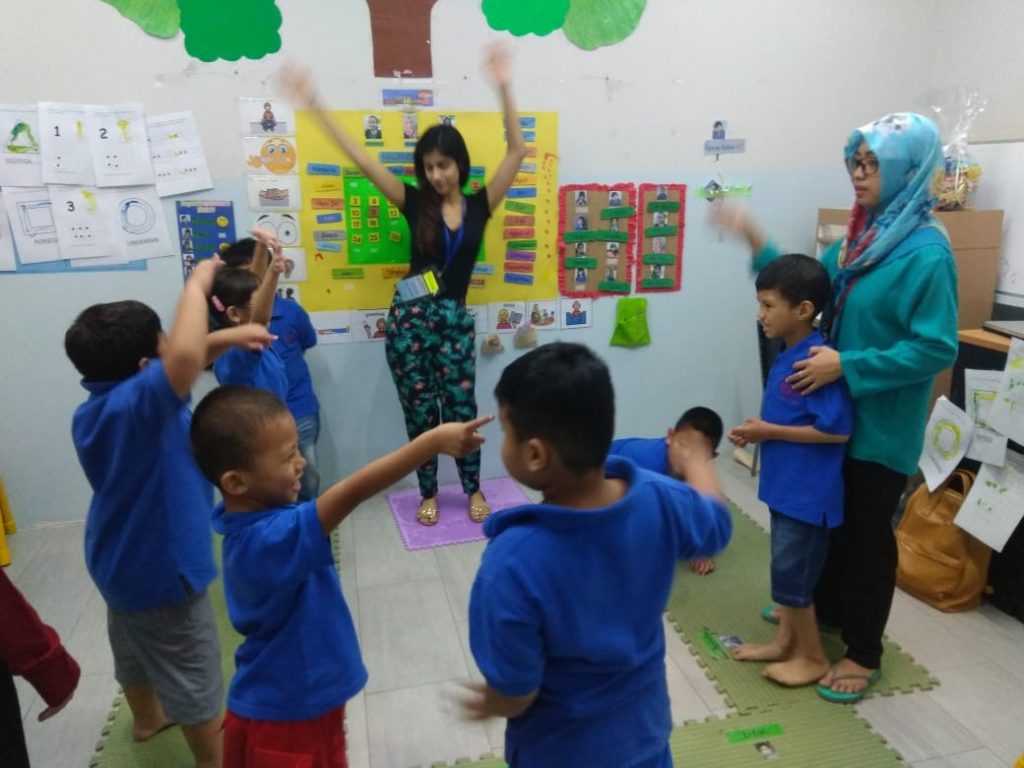 Teaching dance to primary children for SLC's yearly performance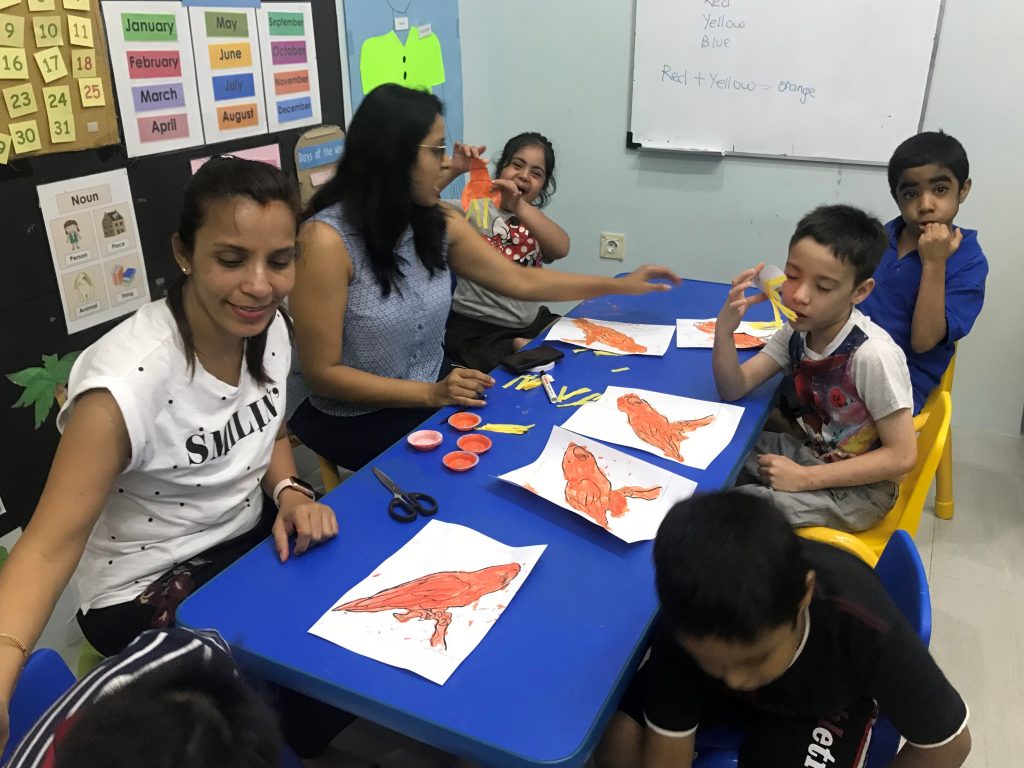 Teaching art and craft to primary students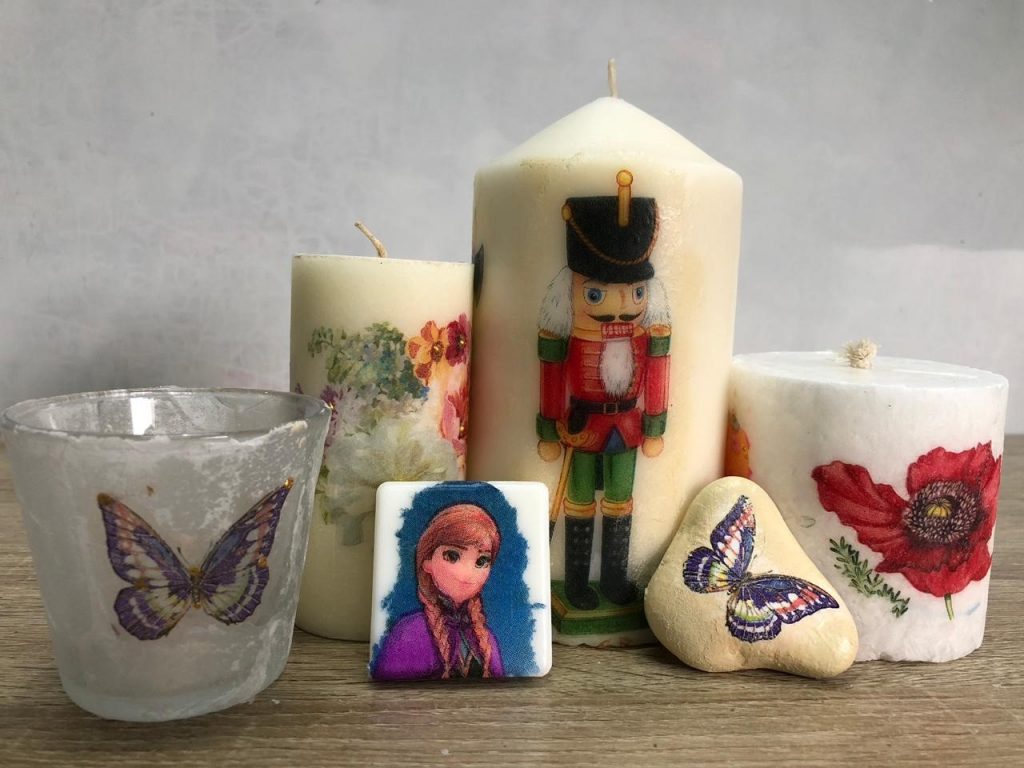 Decoupage on candles, soaps, glasses performed by a volunteer towards differently abled individuals in vocational class
Doing stretching before teaching dancing to primary students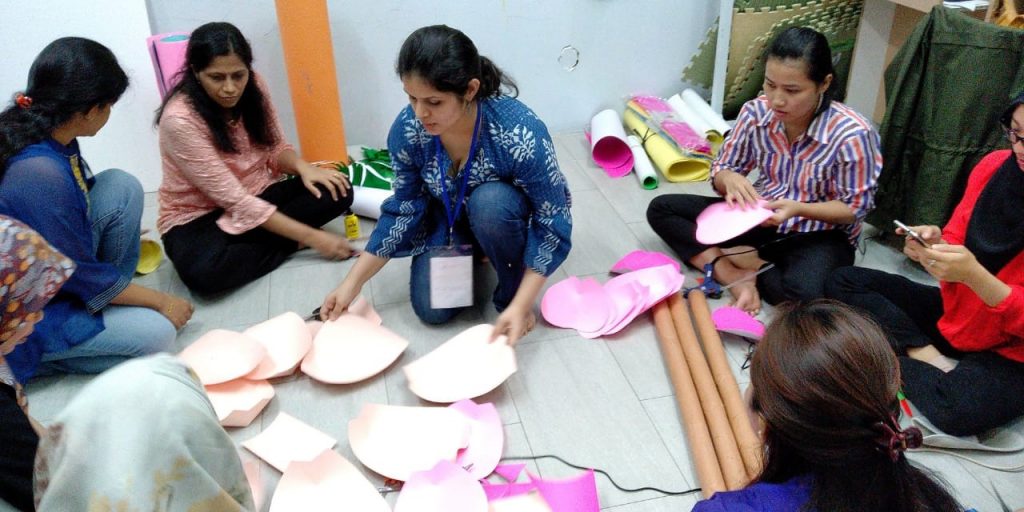 Decoupage on candles, soaps, glasses performed by a volunteer towards differently abled individuals in vocational class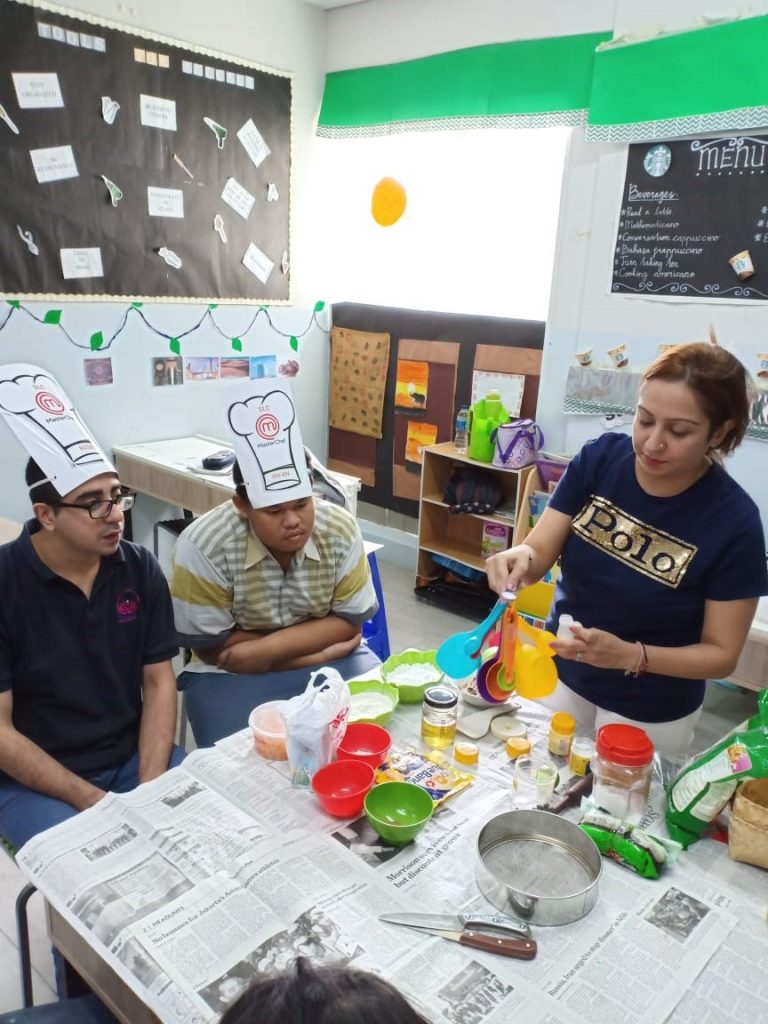 Empowering the young differently abled individuals of vocational class by teaching them the skill to make cakes for selling