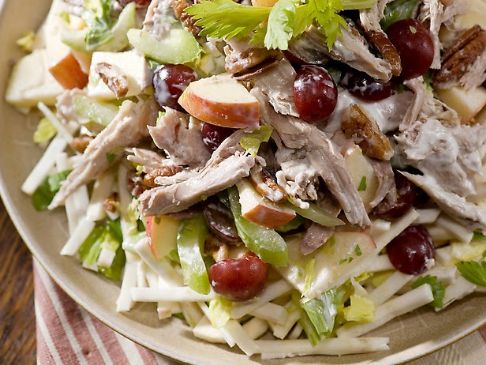 WALDORF-STYLE CHICKEN SALAD
The flavors of the classic salad pair well with chicken. Serve on a bed of lettuce or on whole wheat bread.
Ingredients:
Makes about 3 cups
2 cups Chicken, white meat, cooked and diced
1/2 cup Mayonnaise
1/2 cup Apples, peeled and diced
2 tablespoons Raisins
1.4 cup Celery, diced
2 tablespoons Walnuts, chopped
Salt and pepper to taste
Directions:
Mix together all ingredients.
Cover and refrigerate at least 1 hour before serving.