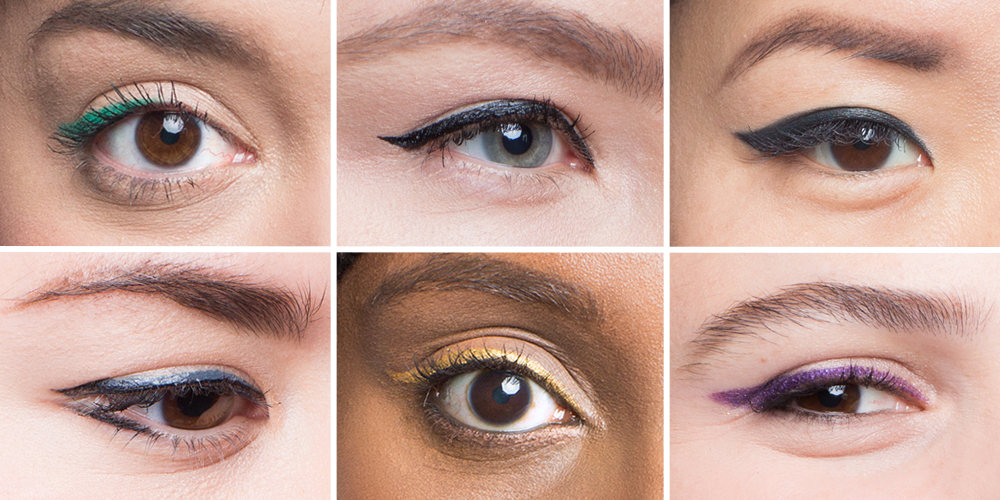 Eyeshadow can create a great impact for any woman. Bigger, more defined eyes can be achieved by applying eyeshadow. Its not just applying eyeshadow, the color is also important to make your eyes pop in a dramatic manner. Find out what colors suit you best by matching your eye color to the eyeshadow you should choose.
Here are the colors you should choose based on the color of your eyes:
Brown Eyes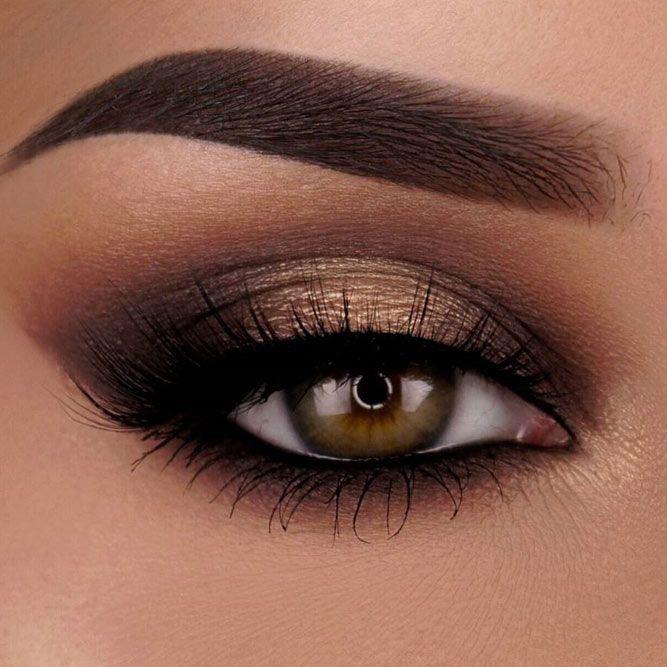 Brown-eyed ladies, you are lucky! You have the most versatile eye color, which means that you can wear any color at all. But there are some colors that brings subtle effects to the eyes. To bring out the clarity into your eyes, try deep purple or bronzy golds. To lighten your brown eyes, try a mossy green eye shadow. Otherwise, you can also try cool colored eyeshadows like charcoal or silver. Add the intensity during nighttime by putting black eyeshadow into your crease or black eyeliner into your waterline for extra definition.
Eyeshadow Recommendation: Huda Beauty Obsessions Eyeshadow Palette in Sapphire, Charlotte Tilbury Stars in Your Eyes Eyeshadow Palette, Nars Ignited Eyeshadow Palette,
Blue Eyes
Ladies with blue in their eyes will fare better with orange toned hues-colors that have opposing properties will definitely bring out the blue in your eyes. Rich browns, slate gray, taupe and terracottas will make your blue eyes pop while gold, coral, bronze or shimmery champagne eye shadows will bring out the gold highlights in your eyes. Rather than a black eyeshadow, you can try out for brown or bronze eyeliner-black eyeliner might be too dark and harsh for you. Instead, your look will feel more sultry.
Eyeshadow Recommendations: Maybelline The Rock Nudes Palette, Huda Beauty Desert Dusk Eyeshadow Palette, Stila Cosmetics Perfect Me, Perfect Hue Eye & Cheek Palette in Medium/Tan, Too Faced White Peach Eye Shadow Palette, Urban Decay Born to Run Eyeshadow Palette, Lorac Unzipped Eye Shadow Palette, Anastasia Beverly Hills Soft Glam Eyeshadow Palette,
Green & hazel color eyes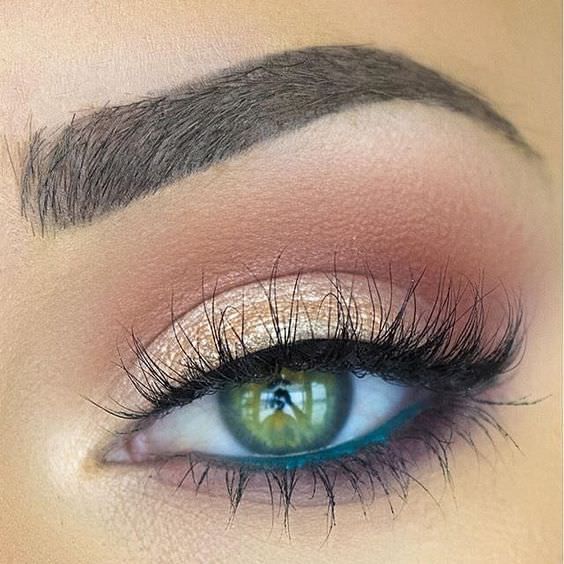 Those with green or hazel eyes will greatly benefit for a bit of red in their eyes. Choose eyeshadows in pink tones or reddish undertones like bronze, rust and mahogany. Make the green or gold in your eyes really pop by using eggplant-color eye shadow. As the people with blue eyes, black eyeliner will be too harsh. Use softer shades like charcoal, silver or even purple eyeliner.
When you have beautiful green eyes, try purple, mauve, violet, lilac, and plum. Eyes will become more vibrant. For a different look that works try brown with some bronze and gold specks in it. the brightness and vividness in your eyes will also allow you to use softer hues for mascara such as brown rather than black.
Recommended eyeshadow: Urban Decay Naked Cherry Eyeshadow Palette, Revlon ColorStay 16 Hour Eyeshadow Quad in Seductive, Maybelline The City Mini Eyeshadow Palette in Rooftop Bronzes, Tom Ford Eye Shadow Quad in Disco Dust, Urban Decay Naked 2 Palette,
Grey Eyes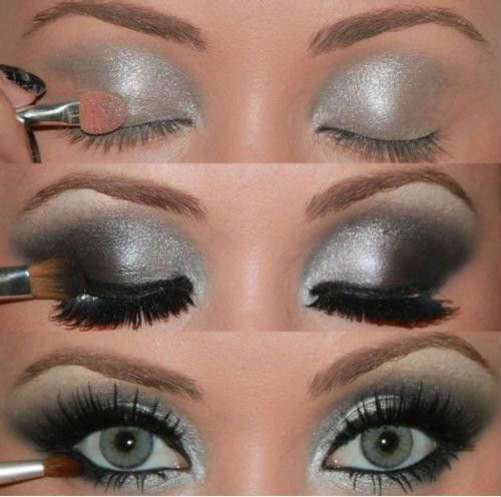 On the plus side, those with grey eyes have the most unique eye colors (that also meant that finding eyeshadow meant for your eye color is much more difficult). But your eyes will look the best with colors that coordinate with their shades or such as silver, mink grey, or icy blue. Or else, you can also bring out the variety of hues in your eyes like green, brown, or blue undertones by using smokier shades.
Recommended Eyeshadow: Anastasia Beverly Hills Modern Renaissance Palette, Sephora Collection Colorful Shadow in Rio, Kat Von D Monarch Palette or Marc Jacobs Beauty The Shoe Gazer 110 Style Eye-Con No3 Palette, Lancôme Color Design 5 Shadow and Liner Palette in Jacaranda Bloom, Sephora Collection Colorful 5 Eye Shadow Palette Uptown to Downtown
Eyes can be a variety of color from blue, green, hazel to brown. It's up to us to choose the color so that your eye color will shine through even more. This guide helps you choose colors, but that does not mean that you should limit yourself to the colors mentioned above. One other important tip is that color theory does not only apply to eyeshadow but can also be towards the color of your eyeliner.
What is your favorite eyeshadow color? Have any tips and tricks for eyeshadow? Share your answer in the comment section below.