Being vegetarian is no longer just a fad it is a lifestyle. Many people have changed their diets to become vegetarians for many reasons, including health, religious convictions, concerns about animal welfare or the use of hormones and chemicals in livestock, or a desire to eat in a way that avoids excessive use of environmental resources. Now in Jakarta, many restaurants answer this demand by serving not only healthy, but also delicious vegetarian food.
Here are 6 vegetarian restaurants in Jakarta that you must try, even if you are not a vegetarian:
Dharma Kitchen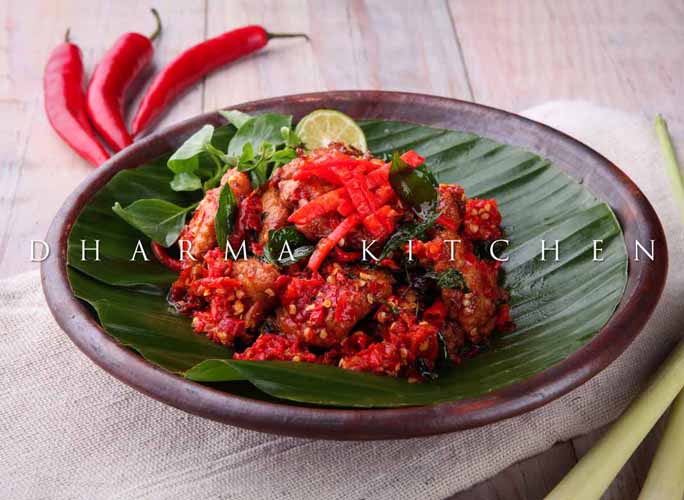 Dharma Kitchen (formerly Citarasa Restaurant) has been a favorite vegetarian restaurant serving for more than 20 years. They are currently rejuvenating and developing a variety of vegetarian menus. They serve Asian, Indonesian, and Western dishes. This restaurant is also a perfect place for special occasions and private parties both indoor and outdoor.
Address:
Pluit
Gedung Dharma Kitchen
Jl. Pluit Kencana Raya No.124
Jakarta Utara
(Temporary Place)
Ph. (021) 6618302 / 6618380
Central Park Mall
Lt. 1 No. 121
Jl. Let Jend.S.Parman kav.28
Jakarta Barat
Ph. (021) 292 00018
Opening Hours:
Mon – Sun : 10.00 – 21.00 WIB
Website: 
order@dharmakitchen.com
www.dharmakitchen.com
Burgreens
In Burgreens, you can enjoy your favorite comfort food from Burgers, Rendang, Bimbimbap to Vegan Boba. All of their menus are plant-based for your better health, animal welfare, and environmental sustainability. Burgreens also provides healthy catering package for you who are about to start clean eating habits, promote sustainable weight loss, and do moderate exercise. Want to celebrate Birthday, Bridal Shower, Reunion, or even Corporate event with a green ambiance, good vibe, and chill playlist? Burgreens can help you by providing the place and foods & drinks according to your preference.
Address:
Jakarta
Burgreens Darmawangsa
Jl. Wijaya II No.37, RT.1/RW.5, Pulo, Kby. Baru, Kota Jakarta Selatan
Phone: 0878 8989 2010
Open: 09.00–21.00
Burgreens Menteng
Jl. KH. Wahid Hasyim No.47, RT.1/RW.4, Gondangdia, Menteng, Kota Jakarta Pusat
Phone: 0859 5966 2888
08.30–21.00 Everyday
Burgreens Pondok Indah Mall
Pondok Indah Mall Street Gallery Lt. 1, Jalan Metro Pondok Indah,Pd. Pinang, Kby. Lama, Jakarta Selatan
Phone: 0878 7522 2230
Open: 10.00–21.30 Everyday
Burgreens Oakwood
Oakwood Lt. 1 Unit 2, Jl. Mega Kuningan Barat, East Kuningan, Setiabudi, Jakarta Selatan
Phone: 0878 2227 5180
Open: 09.00–20.30 Everyday
Burgreens Mall Of Indonesia
MOI, Lt. 1, Jalan Raya Boulevard Barat, Kelapa Gading Utara
Phone: 0878 8875 1021
Open: 10.00–21.30 Everyday
Tangerang
Burgreens The Breeze
The Breeze, Jl. BSD Green Office Park No.21 Sampora, Cisauk Tangerang, Banten 15345
Phone: 0878 8909 1887
Open: 10.00–21.30 Everyday
Burgreens Bintaro
Jl. Boulevard Raya Ruko Kebayoran Arcade 2 Blok B1 No.2. Bintaro Sektor 7. Tangerang Selatan, Banten 15220.
Phone: 0878 0005 9888
Open: 09.00–21.30 Everyday
Bali
Burgreens Canggu
Jl. Pantai Batu Mejan no. 1, Banjar, Canggu, Kec. Kuta Utara, Kabupaten Badung, Bali 80361
Phone: 0818887028
Open: 09.00–22.30 Everyday
Website:
https://www.burgreens.com/
Simply Veggie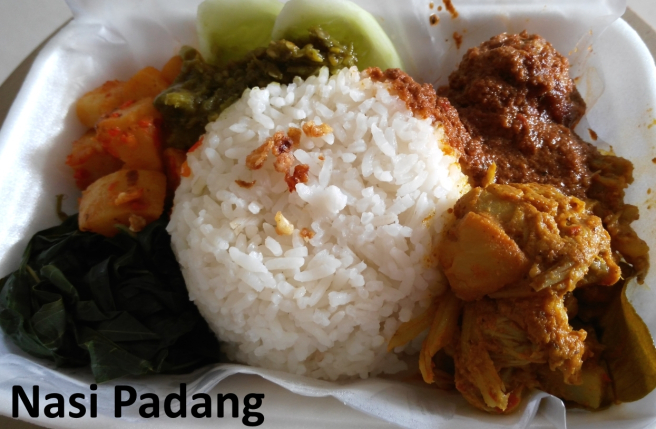 Do you want to stay full without gaining weight? Simply Veggie is a simple restaurant and suitable for those of you who are vegetarian. The delicious, non-MSG vegetarian menus here can make you sit and eat for hours. Simply Veggie is a perfect place if you miss homemade, healthy, and delicious meatless version of your favorite foods.
Address:
Bekasi
Jl. Taman galaxy raya , blok H no.14 , Bekasi
Jakarta
Ruko Duta Mas, Jalan P Tubagus Angke Blok A7 No 7, West Jakarta
Opening hours:
10.00 – 22.00 Everyday
Phone:
(021) 8243 4488/ WA 081299888119
Loving Hut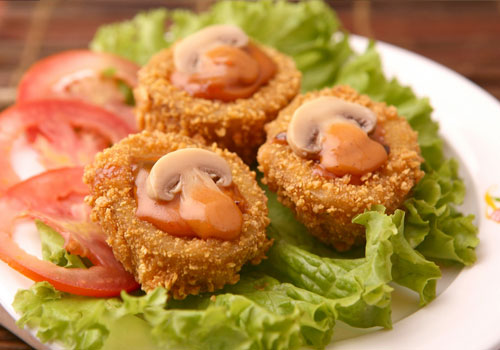 The Loving Hut Vegan restaurant chain started in early 2008 and currently exists in 23 countries with more than 158 restaurants worldwide. Loving Huts can be found in the United States, Taiwan (Formosa), Germany, Spain, United Kingdom, Canada, Panama, Czech Republic, China, Mongolia, Austria, France, Thailand, Hong Kong, Malaysia, Korea, Japan, Singapore, Australia and Indonesia.
Address
Jakarta
LH Express ANZ Square,
Gedung ANZ Square (UOB Plaza sebelah Mall Grand Indonesia)
Food Parc Thamrin Nine, Lantai B1, Jl. M.H. Thamrin No. 10 Jakarta Pusat – 10230
Phone: +62 – 878 – 8016 0467
Gedung ANZ Square (UOB Plaza sebelah Mall Grand Indonesia)
Food Parc Thamrin Nine, Lantai B1, Jl. M.H. Thamrin No. 10 Jakarta Pusat – 10230
Phone: +62 – 878 – 8016 0467
Jatinegara
Jl. Jatinegara Timur II No.9
Jatinegara, Jakarta Timur
Phone: +62 – 21 – 8591 9168
LH Express Lotte Shopping Avenue,
Food Avenue Lt.4 #09, Jl. Prof.Dr.Satrio Kav. 3-5
Kuningan – 12940, Jakarta Selatan
Phone:+62 – 878 – 7606 0538
murniatikamarga@gmail.com
LH Express Daan Mogot Baru,
Ruko Daan Mogot Baru (depan Sekolah Dian Harapan)
Jl. Bedugul 5B No.7,Kalideres, Jakarta Barat
Phone:+62 – 21 – 540 6060
Tanjung Duren
Jl. Tanjung Duren Utara IV No. 230a, Jakarta Barat
Phone: +62 – 896-0769-6800
nataliaa_a (at) ymail.com
Medan
Wajir
Jl. Kolonel Sugiono / Wajir No.14BC, Medan – 20151, Sumatera Utara
Phone: +62 – 61 – 455 4041/ +62 – 61 – 455 3124
LH Express Wahidin
Jl. Wahidin 100D, Medan, Sumatera Utara
Phone: +62 – 858-3649-4686
LH Express Sekip
Jl. Sekip No.86, Medan, Sumatera Utara
lovinghutmedan.sekip@gmail.com
Yogyakarta
LH Express Moses Gatotkaca
Jl. Moses Gatotkaca No.A18, Samping Hotel Jogjakarta Plaza
Mrican, Gejayan, Yogyakarta – 55281, Jawa Tengah
Phone: +62 – 274 – 562 959
lovinghutmoses28520@gmail.com
Surabaya
Sumbawa
Jl. Sumbawa No.37 (Biliton), Surabaya, Jawa Timur
Phone/Fax. +62 – 31 – 501 2990
ruddyevie@yahoo.com
Denpasar
Pertokoan Sudirman Agung B 12A
Jl. PB. Sudirman, Denpasar, Bali
Tel/Fax. +62 – 361 – 241 035
idalight88@gmail.com
quanyinyogi@gmail.com
Singaraja
Jl. Surapati No.43, Singaraja, Bali
Tel. +62 – 362 – 29 233
leo_service@yahoo.co.id
Website:
http://lovinghut.co.id/