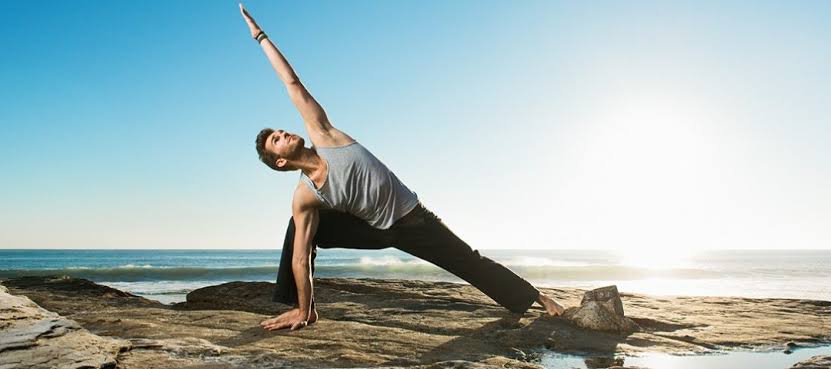 Yoga has been a timeless practice that has remained unchanged for centuries and provides many benefits to practitioners. Other trends change every year! Check out these classes and find yourself pleasantly surprised by the yoga experience!
Here are the recent trends of Yoga for 2021:
Broga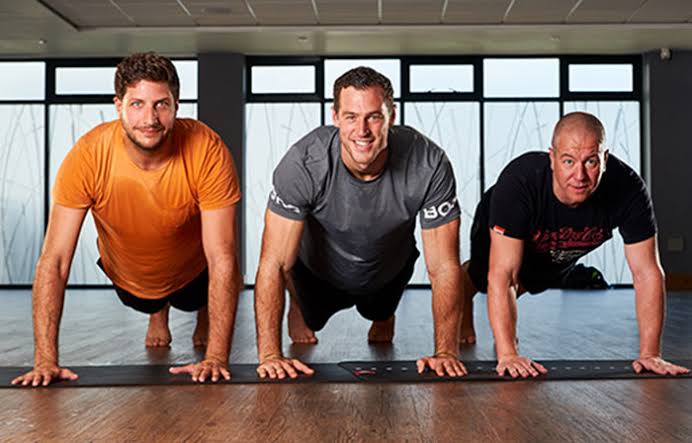 Broga is the short term for Brother-Yoga, which means it's a yoga class the is specifically for you and your best male friend. Instead of going to other meeting places to have fun, why not go to the gym which will benefit both your body and mind? This is meant to encourage men to try out yoga, although it's more focused on strength, muscle toning and a bit of cardiovascular exercise. Yoga currently has a more feminine vibe, and Broga is meant to make it more masculine and look more interesting to the male gender.
Yoga HIIT
Fitness hybrids have been quite popular for a while now, such as piloxing (pilates and boxing) and yogalates (yoga and Pilates). Currently, the latest fitness trend is Yoga HIIT. The way it works is it combines a series of short sharp bursts of HIIT combined with dynamic yoga poses and ends with all over body yoga stretches. Rather than reaping the benefits of HIIT and yoga separately, Yoga HIIT allows you to get the best of both worlds in a combined workout. It makes your workout more efficient, it also increases the calorie burn while at the same time lengthening and strengthening your muscles.
Roga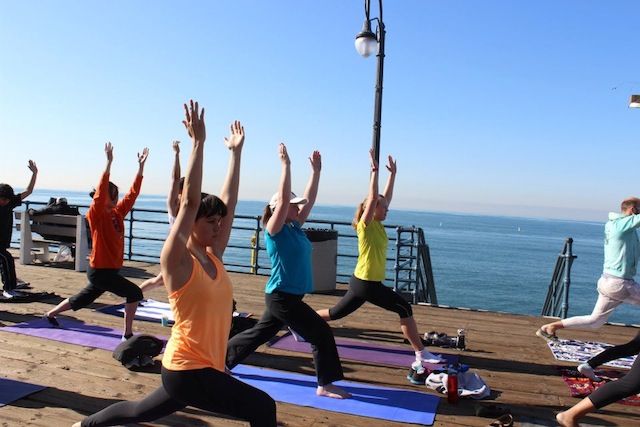 Roga is also another yoga hybrid, this time it's meant for experienced runners that are new to yoga. They often have a bit of a hard time when they start out as the muscles and actions used for running make some of the staple poses in yoga such as downward dog quite difficult. ROGA brings together running and yoga in order to help you improve both of your practices through programmes designed to help build strength, stamina, flexibility and mindfulness.
Aerial Yoga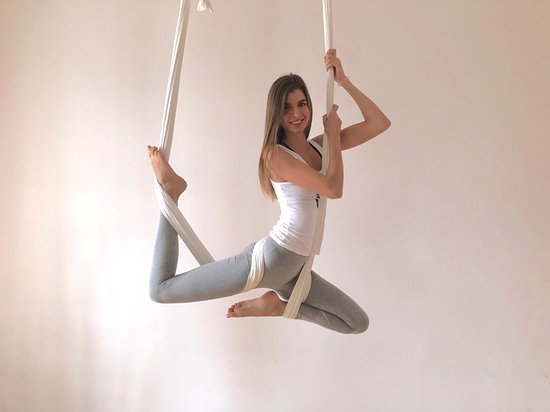 This type of yoga has been around for a while, luckily for the year 2021 it is predicted to stay. With just a bit of silk and a yoga instructor to clear your path, you can get the benefits as well. Several reported benefits include getting a fantastic workout for your core as well as for your mind as you learn to trust yourself and the silks to hold you in position. Other than that, it is also a good option for rehabilitation yoga as it allows you to gain strength and flexibility while not putting excess pressure on your joints.
SUP Yoga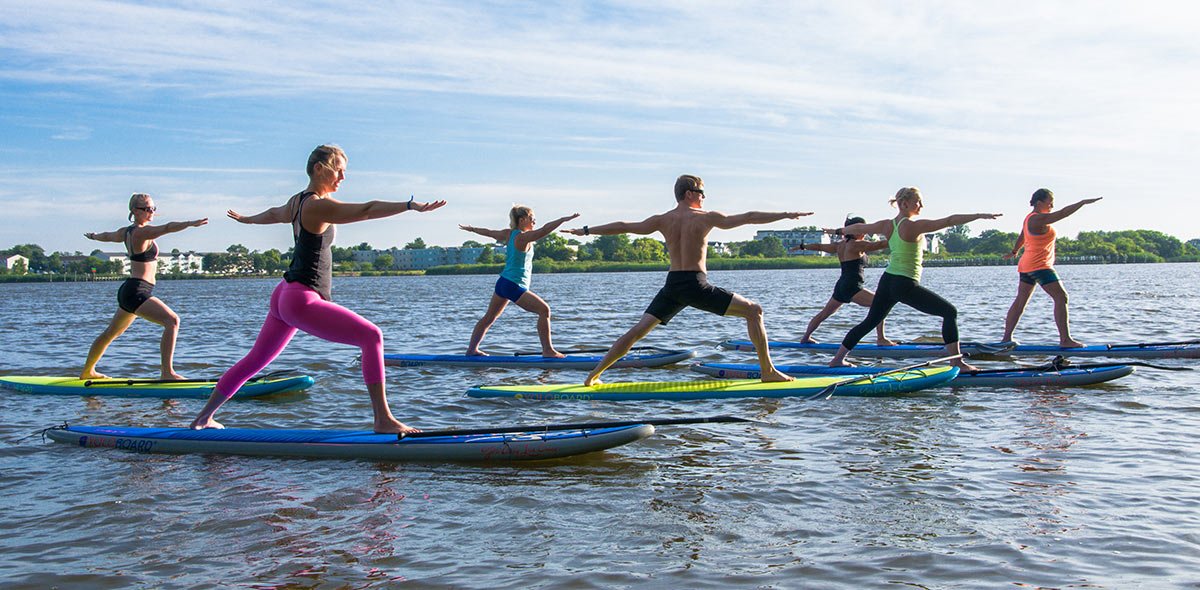 In the search for something new and effective? SUP Yoga or paddleboard yoga can be the thing for you. People will need to be able to change yoga postures while standing on a paddleboard in the middle of the lake. It is an excellent workout for the core as you use your muscles to give you strength and balance while on the board as well as helps strengthens your mental focus. However you are not to begin swiftly on a lake, as beginners are recommended to first take lessons in the swimming pool or even on the beach. You will need to develop the strength and flexibility to be able to keep the balance when the board is floating. This sport will be especially satisfying for those who like to spend time close to the water.
Chroma Yoga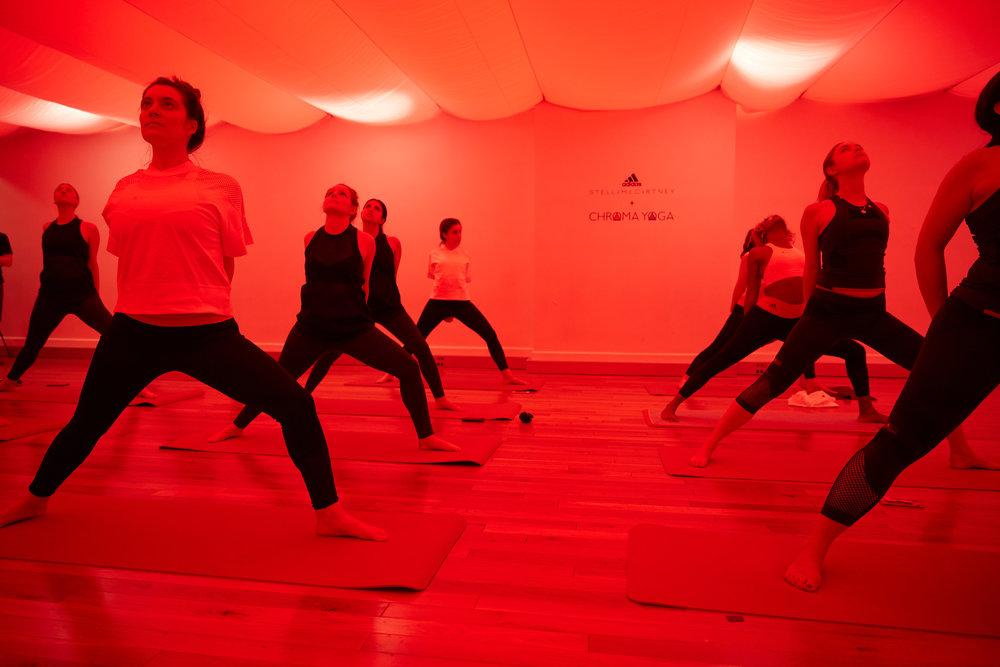 If ambiance is really important for you to fully experience the full lengths that yoga has to offer, try ChromaYoga or Light Therapy Yoga. It is a new branch of yoga which uses colour, light and music to create a multi-sensory experience. Using the healing properties of light and color, ChromaYoga will address conditions such as insomnia and anxiety. It could also change your mood, leaving you refreshed after a morning class, or calm and relaxed after an evening session.
Virtual Yoga Class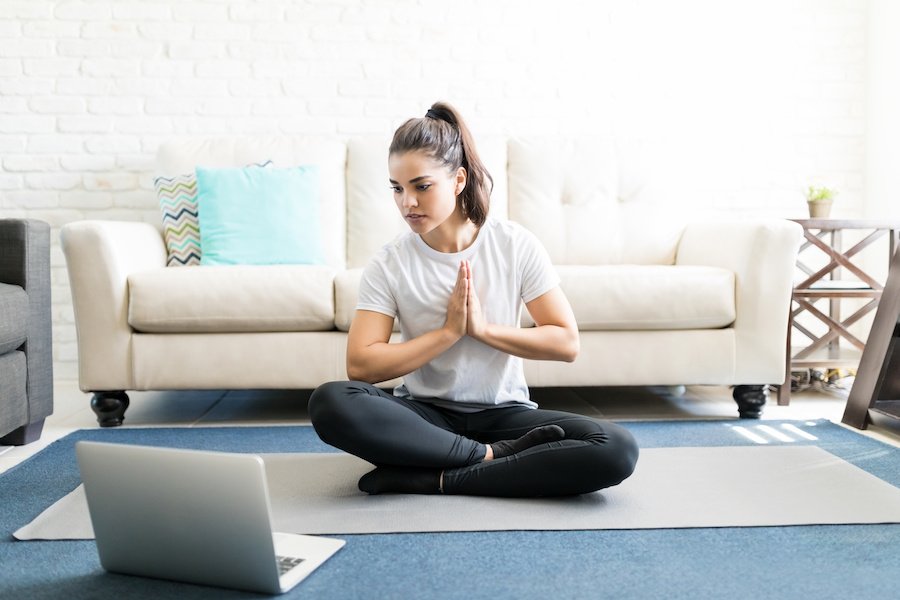 The pandemic has forced many of us to be creative with your endeavors, especially at work. While yoga classes have been available on YouTube for years, virtual wellness programs have been on the rise and are likely to see a boom in the number of people using them. What sets this program apart from meeting instructors face-to-face is that it offers personalized classes and nutritional advice, available at a time and place that suits you. Some instructors might also offer virtual meditation and goal setting programs for your meditation regime.
Slackline Yoga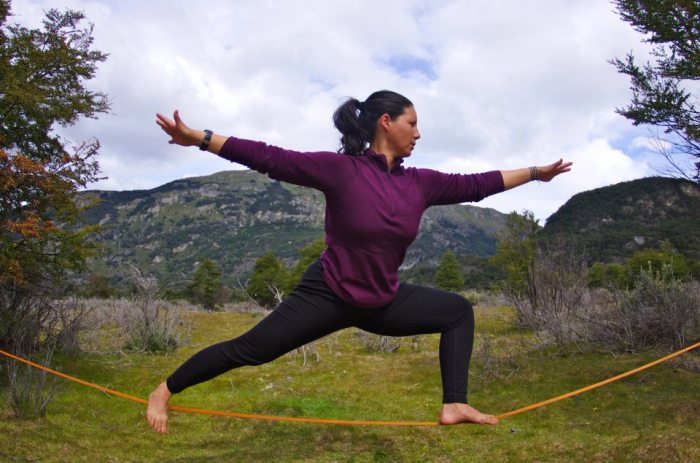 Slackline yoga is particularly suitable for people who are already advanced in yoga, as you will need to be able to do aerial yoga positions in more challenging situations. Even simple positions can prove to be challenging, as you will be hanging on a piece of silk to stay in your position. Therefore, you will be able to cultivate your ability to balance and strengthen your skills of concentration.
Mental Fitness Yoga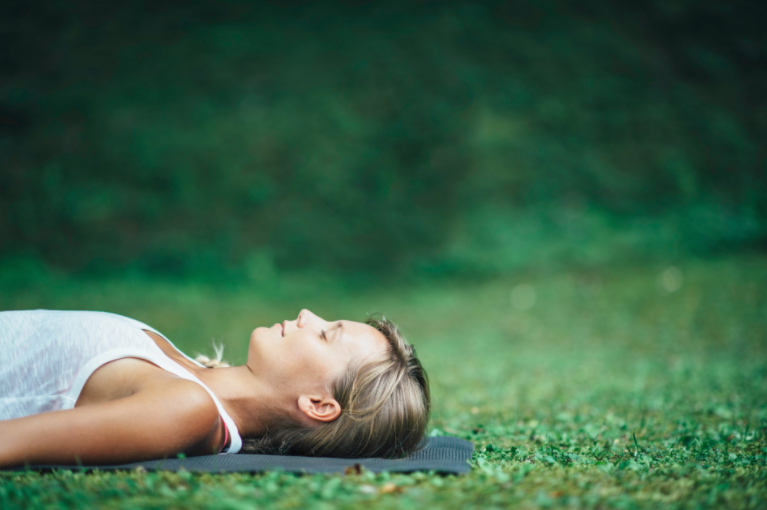 Yoga has become so popular and widespread that many people take what it represents: a fitness regime. Yet for the year 2021 where many people would be experiencing stress from pandemic fatigue, work or life problems in general, yoga can be the solution. With just focusing on mindfulness and resilience practice in yoga, you will be able to change your perspective in life. Some of the exercises we recommend include Yogic Breathing Exercises, Mind Detox through techniques like Yoga Nidra, Concentration Exercises like Trataka, and Meditative practices to manage anxiety and depression and improve our energy levels or ability to stay calm.
Yoga Capsules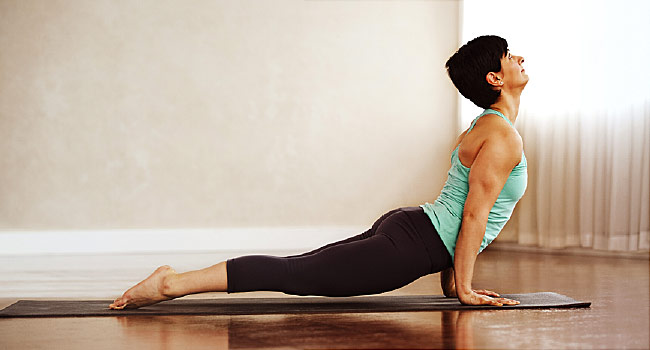 People who are busy with their schedules will find that yoga capsules are the best option for their exercise regime. Yoga capsules are small chunks of various yoga practices, that take a maximum of 5-10 minutes to do. You can practice it as specific times of the day or whenever you have a few spare moments in your day. With just 10 mins of sitting in silence, we can transform our lives and improve productivity.
Which yoga seems to be the most interesting to you? Share your answer in the comment section down below!