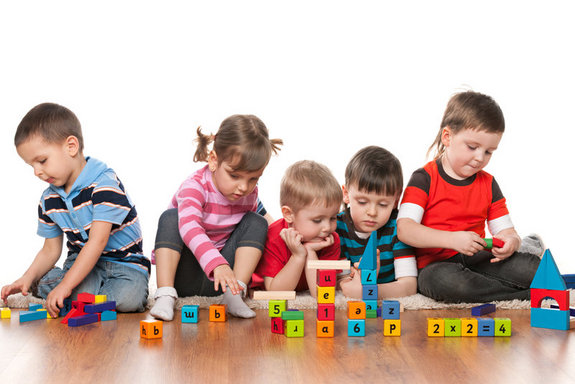 Early childhood education is a very important stage for your children. It's the perfect moment for shaping their self concept and developing their cognitive abilities. They also need an enough social life to improve their skill in communication and interactions. Many preschools in Jakarta are concentrating on developing child soft skills.
Children whose parents are working sometimes don't have enough interaction with their parents. Even if they interact, it will be for just a few hours and during weekend. Interactions with their friends are also limited, especially if they only stay at home and not going to preschool or play groups. That's why, many parents enroll their children to preschool as a first learning path for their children and preparing them to enter formal school.
If you plan to send your children to preschool, you should choose Preschool that uses English as main language. Here are 13 recommended preschools in Jakarta for your children development :
13 Recommended Preschools in Jakarta
1. Integrated Children's Academy (ICA)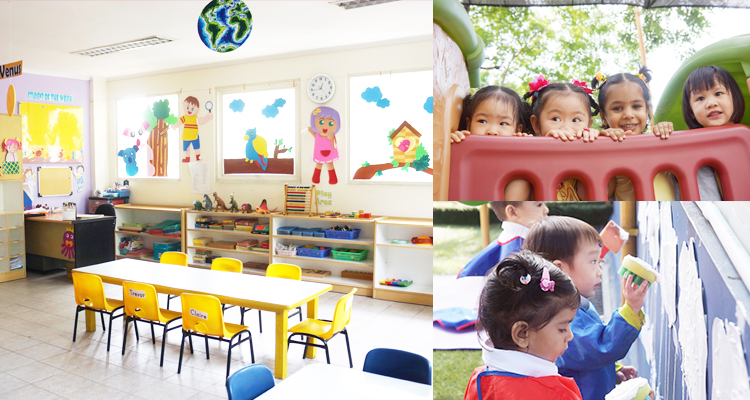 ICA is a well-established preschool. Our curriculum is based on a holistic approach that aims to develop whole-rounded children who will have the important skills to succeed later in life. ICA creates developmentally appropriate experiences and it provides a conductive and a safe learning environment that empowers children to be Independent, Confident and Achievers!
Our profesional team of highly competent and dedicated expatriate teachers ensure to provide significant learning opportunities, develop a love of learning and strive for academic excellence to bring out only the best in every child.
We offer classes for children from 1,5 to 6 years old. Academic year begins in July, but new enrollees are welcome anytime at any level.
Address:
Jl. Pakubuwono VI No. 6, South Jakarta
Phone: 021-7260664
Email: info.icapreschool@gmail.com
Website: www.ica-school.com
Instagram: @ICA_Preschool
2. Bambino International School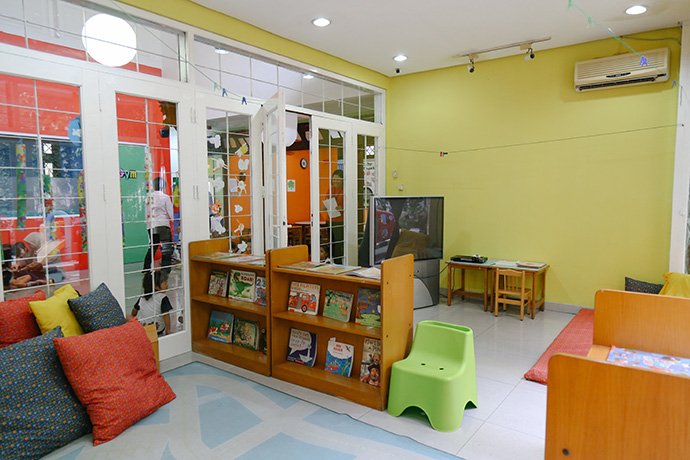 This school offers early childhood education programs for Toddler (18 months to 3 years of age), Pre-Kindergarten (3 to 4 years of age), Kindergarten 1 (4 to 5 years of age) and Kindergarten 2 (5 to 6 years of age). Children will be exposed to many activities from playing and singing to storytelling to boost their confidence and self-esteem. They are also free to choose their learning areas as they prefer to explore their interests. Introduction to basic language are also provided for toddler as they prepare for lessons in reading, writing, and number skills.
Branches:
Jl. Abdul Majid Raya no. 15 Cipete Selatan
Phone +6221 7203356
Jalan Raya Mandala Raya No. 88 Patra Kuningan, South Jakarta
Phone 021-83783783
Jalan Abdul Majid Raya No 15 Cipete Selatan, South Jakarta
Website: www.bambinopreschool.com
3. Tutor Time International Preschool & Kindergarten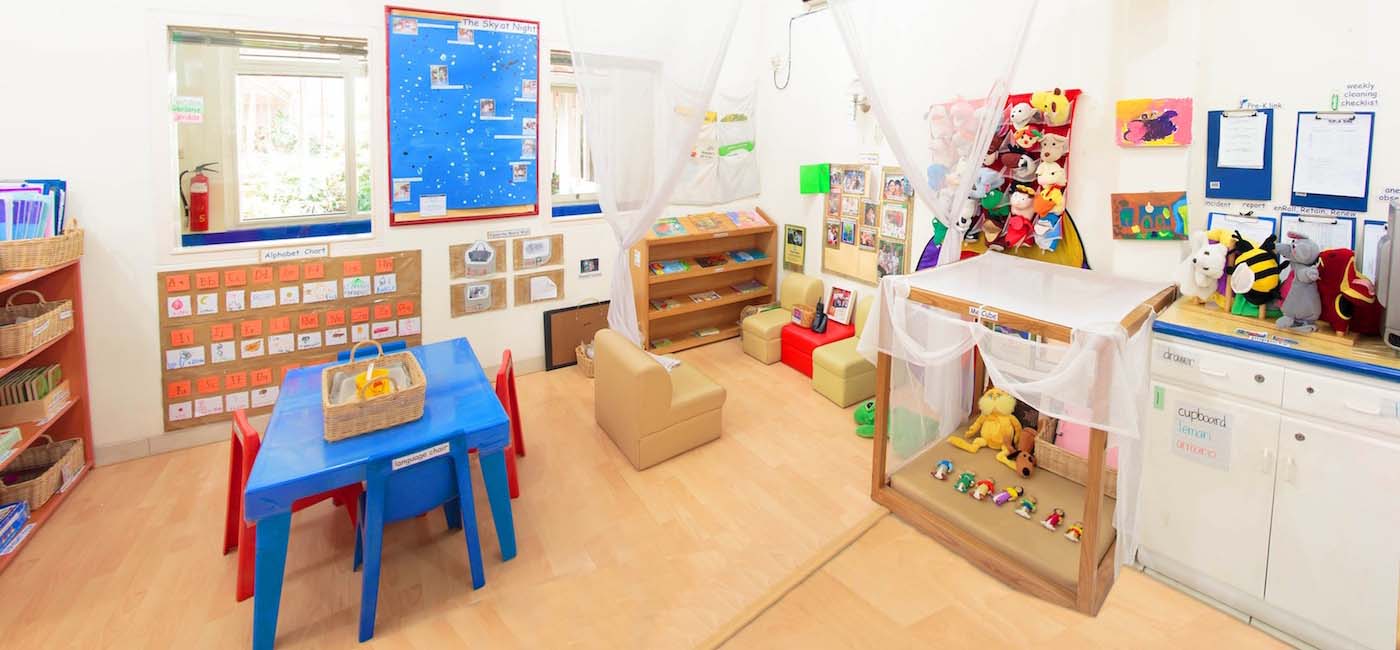 Tutor Time International Preschool & Kindergarten uses LifeSmartTM curriculum, which develops outstanding age-specific programs focusing in meeting each child's developmental needs from 6 months to 6 years old. The teachers facilitate and encourage children by asking open-ended questions that can spur children's literacy development and support emerging writing and math skills. Fun, caring, and enriched environment in this school help to promote learning and the development of children.
Jakarta branches:
Jalan Kemang Utara Raya No 56, Jakarta
Phone 021-71793199, 7182087
Jalan Sultan Iskandar Muda (Arteri Pondok Indah) No 1, Jakarta
Phone 021-72798185, 72798223
Jalan Pluit Permai Timur Blok H No 16, Jakarta
Phone 021-6692513, 6619860
Tutor Time Kelapa Gading Bukit
Ruko Gading Bukit Indah Blok O No. 15-16, North Jakarta
Phone 021-45842794-95
Tutor Time Kelapa Gading Kirana
Jalan Gading Kirana Utara Blok E10/28, North Jakarta
Phone 021-45877312-13
Tutor Time Intercon (Puri)
Taman Kebon Jeruk Intercon Blok C2 No 19, West Jakarta
Phone 021-5868544, 58908012
Jalan CBD Gading Serpong Barat Blok C 01-02, Ruko Paramount Neo Arcade, Paramount Serpong
Phone 021-22222235, 22222535
Bandung branch:
Jalan Dipati Ukur No 7 (Kyai Gede Utama Corner), Bandung
Phone 022-2500031, 2501145
Surabaya Branch:
Jalan Darmo Permai II/20, Surabaya East Java
Phone 031-7316736, 7329735
Website: www.tutortime.co.id
4. Royal Tots Academy Preschool

Royal Tots Academy Preschool applies International Primary Curriculum (IPC), a curriculum that has been proven to be the best in educating preschool and primary children. It allows children to focus on their academic, personal, as well as international learning. So, students will not only be prepared to enter elementary school—they will develop the personal qualities they need to be a good citizen of the world.
Address:
Jalan Jambu No 2 Menteng, Jakarta Pusat
Phone 021-3916677 / 3918877
Fax: 021-3916655
Website: www.royaltots.sch.id
5. Lollypop Preschool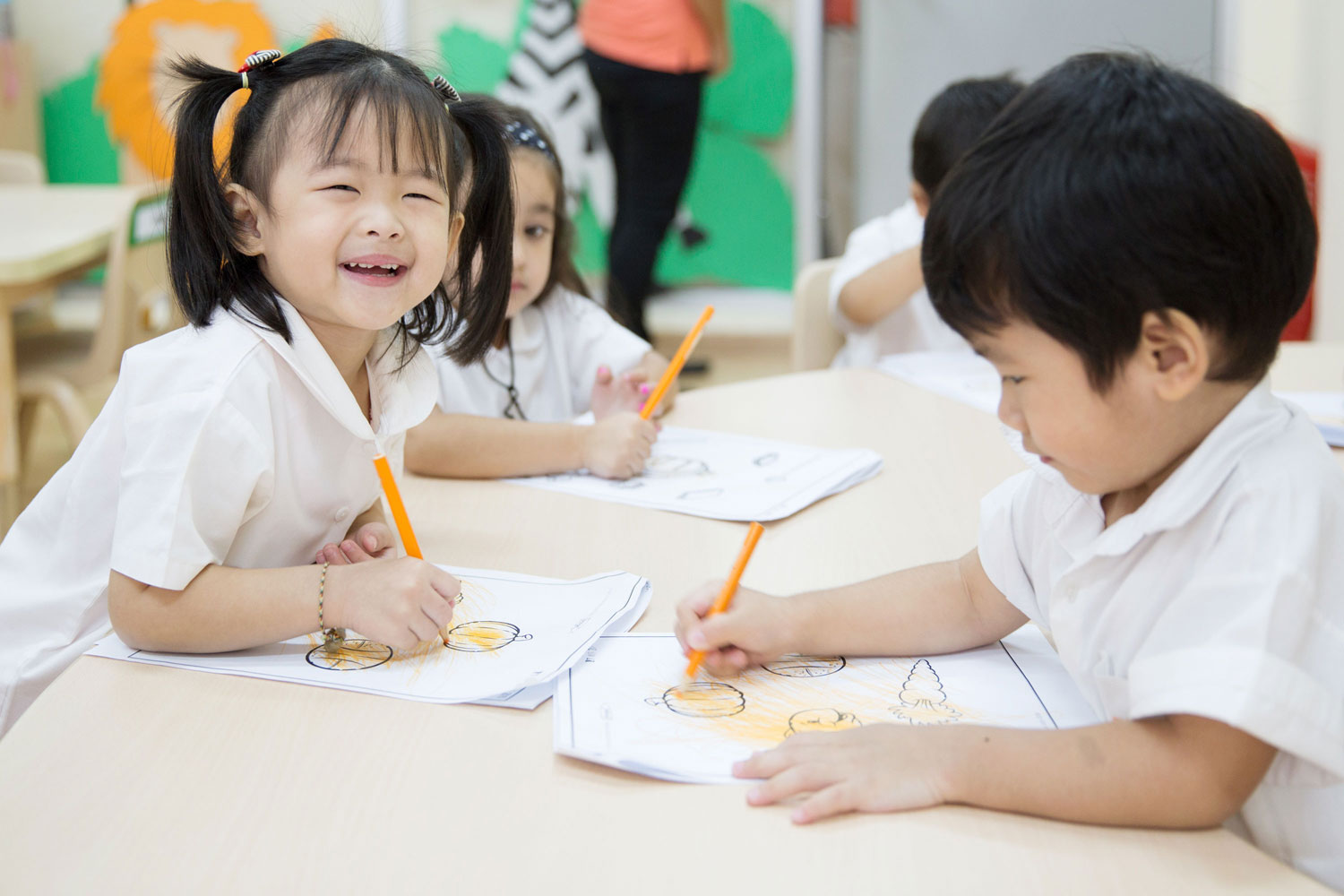 Lollypop Preschool provides students with eclectic teaching approach that integrates fun teaching methods and innovative ideas to meet the various needs of children. Lollypop Preschool also uses Montessori materials to complement the concept taught in class. The main medium of instruction in classrooms is English so this school would be a good choice for expat children.
Branches:
Lollypop Preschool Sunter
Jalan Sunter Permai Raya No 8, Sunter Agung Podomoro, North Jakarta
Phone 021-6516426
Lollypop Preschool Menteng
Jalan Agus Salim No 112 Menteng, Central Jakarta
Phone 021-31936250/39899739
Lollypop Preschool Kelapa Gading
Rukan Italian Walk Block J No. 10, Mall Of Indonesia (MOI) Kelapa Gading Square, North Jakarta
Phone 021-45869396
Lollypop Preschool Sunrise Garden
Jalan Surya Utama Block J No 8 Sunrise Garden, Jakarta
Phone 021-98167414
Jalan Pluit Sakti Raya No 58 Pluit, North Jakarta
Phone 021-6630606/70718833
Jalan Gunung Salak No 88, Abasan – Kerobokan Denpasar, Bali
Phone 0361-9002970
Lollypop Preschool Surabaya
Jalan Raya Darmo Permai III Bavarian Village, West Surabaya
Phone 031-7323030
Website: www.lollypoppreschool.com
6. EtonHouse International Pre-School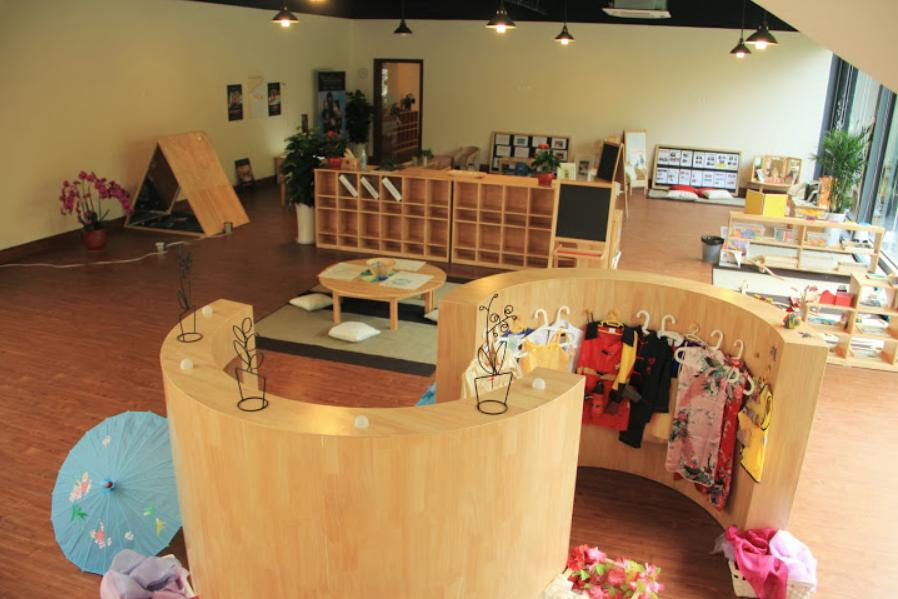 EtonHouse Preschool provides international inquiry based programs by highly qualified early childhood educators. It has learning environments that are purposely designed to support and stimulate the learning and development of children. In this school, children are encouraged to work and solve problems with their group mates to develop their social and cognitive skills. Teachers also provide them with materials and resources designed to consolidate, extend, and challenge their thinking.
Address:
EtonHouse International Pre-School Jakarta
Jalan Kebayoran Lama No 121, South Jakarta
Phone 021-5322302, 5485405
EtonHouse International Pre-School Surabaya has recently opened in Citraland, Surabaya. For more information about admission, call 031-51160020
Website: www.etonhouse.co.id
7. Mighty Minds Preschool
In Mighty Minds Preschool, your children are encouraged to be confident learners. They are also challenged to solve problems, ask questions, and use words to describe their ideas, observations, and feelings. The programs are opened for Infant and Toddler (6 months to 2.5 years old) to Kindergarten (4.5 years to 6.5 years).
Address:
Jalan Hang Tuah Raya No 35 Jakarta
Phone 021-72737718
Jalan Hang Tuah Raya No 19 Jakarta
Phone 021-7251810
Jalan HOS Cokroaminoto No 50 Menteng, Jakarta Pusat
021-3158558
Website: www.mightymindspreschool.com
8. ISMILE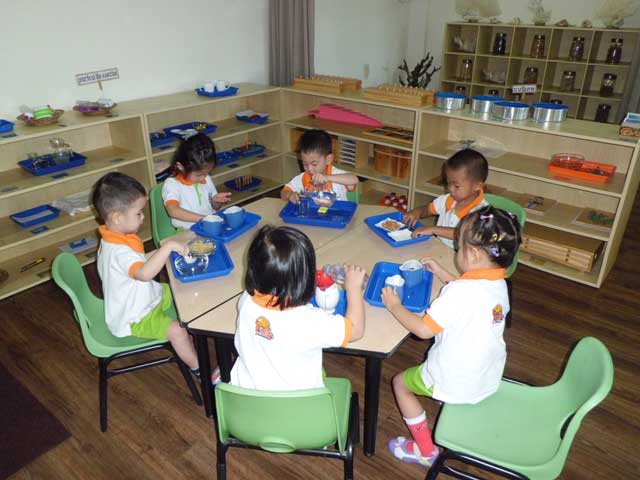 ISMILE is an international preschool that uses child-focused approach to observe children's individual strength and abilities. In this school, children will be exposed to continuous positive development of physical, cognitive, social, emotional, and creative strength in best learning environment. The programs are opened for infant & toddler as well as kindergarten students.
Branches:
GP Tower 5th floor, The Belleza Permata Hijau
Jalan Let. Jend Soepeno No 34 South Jakarta
Phone 021-53664777
Plaza Indonesia Miniapolis 3rd floor
Phone 021-29923623
Jalan Hegarmanah No 26 Bandung, West Java
Phone 022-2040767
Website: www.idn.ismile.sch.id
 9. Discovery Center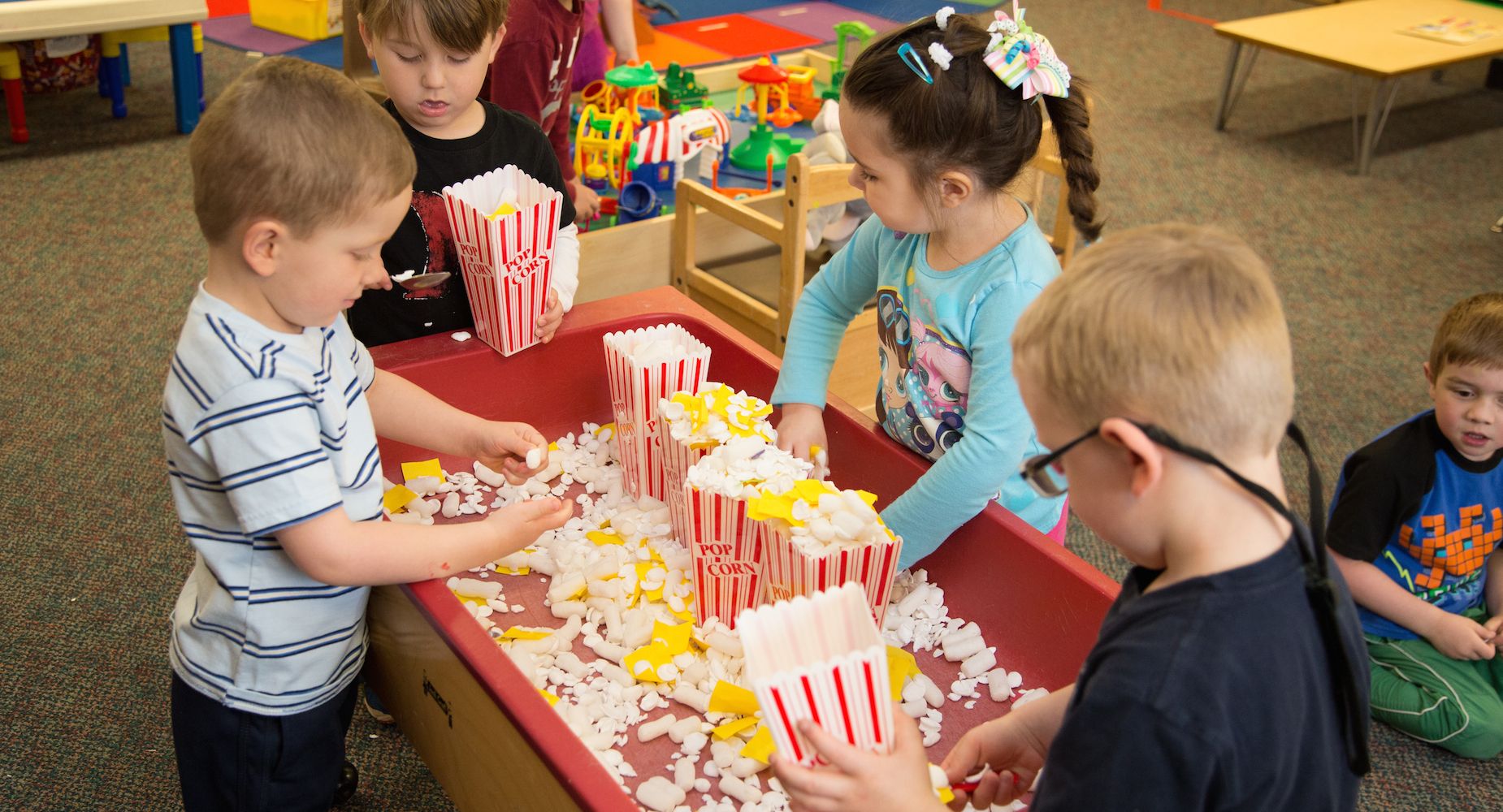 Discovery Center provides high quality early childhood educational experiences for toddlers and preschool age children. Children will be actively involved in their first learning experiences in a natural and enjoyable way. The teachers speak English well, so it will be the right choice for expat's children as well as residents' children who want to emphasize English to their children's early education. The programs are opened for Juniors (3 to 4 years old) to Seniors (4 to 6 years old).
Branches:
Jalan Haji Abdul Majid Dalam No 28 Cipete, South Jakarta
Phone 021-7657040
Jalan Solo No 9 Menteng, Central Jakarta
Phone 021-3145443
Website: www.discoverycenter.co.id
10. Kinderland Preschool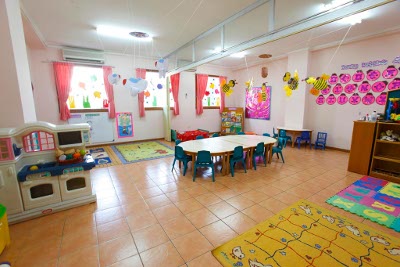 Kinderland Preschool provides holistic development for children and readiness for formal schooling. The programs are available for kids from 1 year old in Playgroup Programme to Kindergarten Programme for children 3 to 6 years old. The curriculum encompasses language program (English and Mandarin), basic education (alphabet, reading, writing, numbers), as well as music, technology, and arts.
Branches:
Jalan Caringin Barat No 1 Cilandak, South Jakarta
Phone 021-75908818
Jalan Surya Timur Blok A No 5, Komplek Surya Gardenia, West Jakarta
Phone 021-5802323, 5801647
Jalan Bonavista Raya, Bona Indah Housin Komplek, Lebak Bulus, South Jakarta
Phone 021-7692988, 7691655
Jalan Muara Karang Blok Y 3 – Timur No 12 North Jakarta
Phone 021-6602966, 6691328
Jalan Pakubuwono VI No 1 Kebayoran Baru, South Jakarta
Phone 021-7250320, 7250402
Jalan Kayu Putih Raya Blok A IV Kav. 1-4 Pulomas, East Jakarta
Phone 021-4706722, 4757285
Website: www.kinderlandindonesia.com
11. Ladybird Preschool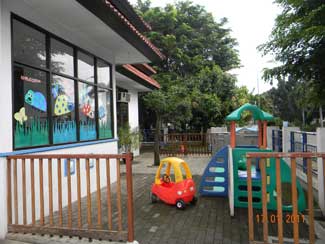 Ladybird is an international standard preschool and kindergarten that is designed to prepare children from age 1.5 to 6 years for entering national or international school. The curriculum allows children to develop their emotional, physical, and intellectual needs that emphasize on 'have fun, play, make friends, and learn lots'. The classes are available for both English and non-English speaking students.
Branches:
Ladybird Preschool Taman Kedoya Baru
Taman Kedoya Baru Blok B6, West Jakarta
Phone 021-5818258
Ladybird Preschool Citra Garden 2
Citra Garden 2 Blok N1/1, West Jakarta
Phone 021-5452988
Ladybird Preschool Bumi Serpong Damai
Giriloka 2 Blok O/1 Tangerang, Banten
Phone 021-5374234
Ladybird Preschool Gading Serpong
Gading Serpong Sektor 1A, Blok AF 15/18 Tangerang, Banten
Phone 021-5472275
Website: www.ladybird.or.id
12. Lollikids Montessori Pre-school and Daycare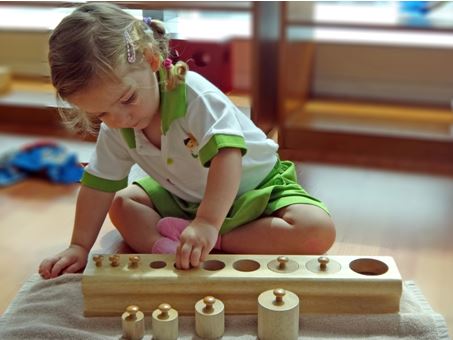 The Lollikids Montessori Pre-school and Daycare is a unique learning environment which aims to provide and promote education that nurtures the child's self-worth, independence, and love for learning. It uses Montessori materials that allow children to integrate their mind, body, and spirit through a free option of activities. Lollikids Montessori Pre-school and Daycare opens preschool classes for First Buddies (7 months-2 years old), Stepping Stones (2-3 years old), and Kindergarten (3-6 years old).
Address:
Ascott Kuningan Jakarta, 11th floor
Jalan Prof. Dr. Satrio, Kuningan, South Jakarta
Phone 021-30060191
Panin Tower 12th floor, Senayan City
Jalan Asia Afrika Lot 19, Central Jakarta
Phone 021-72782125
Website: www.lollikidspreschool.com
13. Kiddie Planet Preschool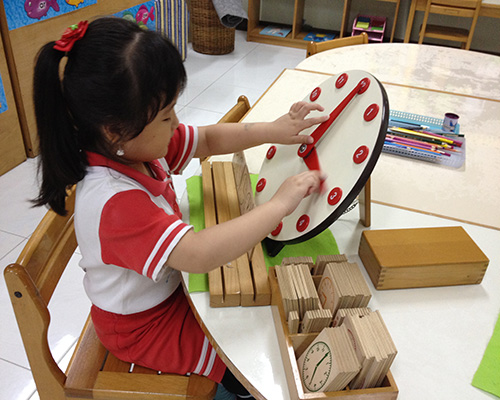 Last but not least, 12 recommended Preschools in Jakarta from Indoindians.com is Kiddie Planet Preschool is one of preschools in Jakarta which combines Montessori curriculum and Traditional Learning to develop children's character and cognitive abilities. The combination allows children to experience child-centered and hands-on programs through the use of concrete learning materials. Kiddie Planet Preschool offers classes for children age 9 months to 6 years old. It also has an extensive range of extracurricular activities such as yoga, taekwondo, ballet, computer, and Mandarin classes.
Branches:
Kiddie Planet Preschool Sunter
Jalan Agung Timur IX, Blok 0 No 1, Sunter Agung Podomoro, Jakarta
Phone 021-65306445
Kiddie Planet Preschool PIK
Cluster Garden House Blok B 2-3, Bukit Golf Mediterania, Pantai Indah Kapuk, North Jakarta
Phone 021-29033348
Kiddie Planet Preschool Kelapa Gading
Mall of Indonesia, Ruko MOI Blok J-08 Kelapa Gading, North Jakarta
Phone 021-458666890
Website: www.kiddieplanet.sch.id
Preschool is an ideal place for children to learn, play, and explore the new things. Make sure your kiddos get the best education institution, and ready to embrace their bright future.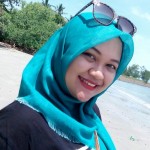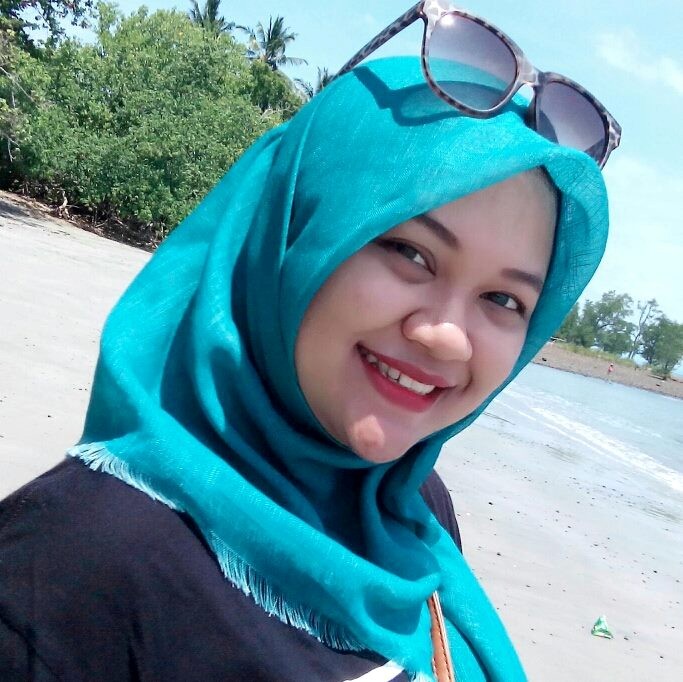 Compiled by Fauziah Listyo Ayunani