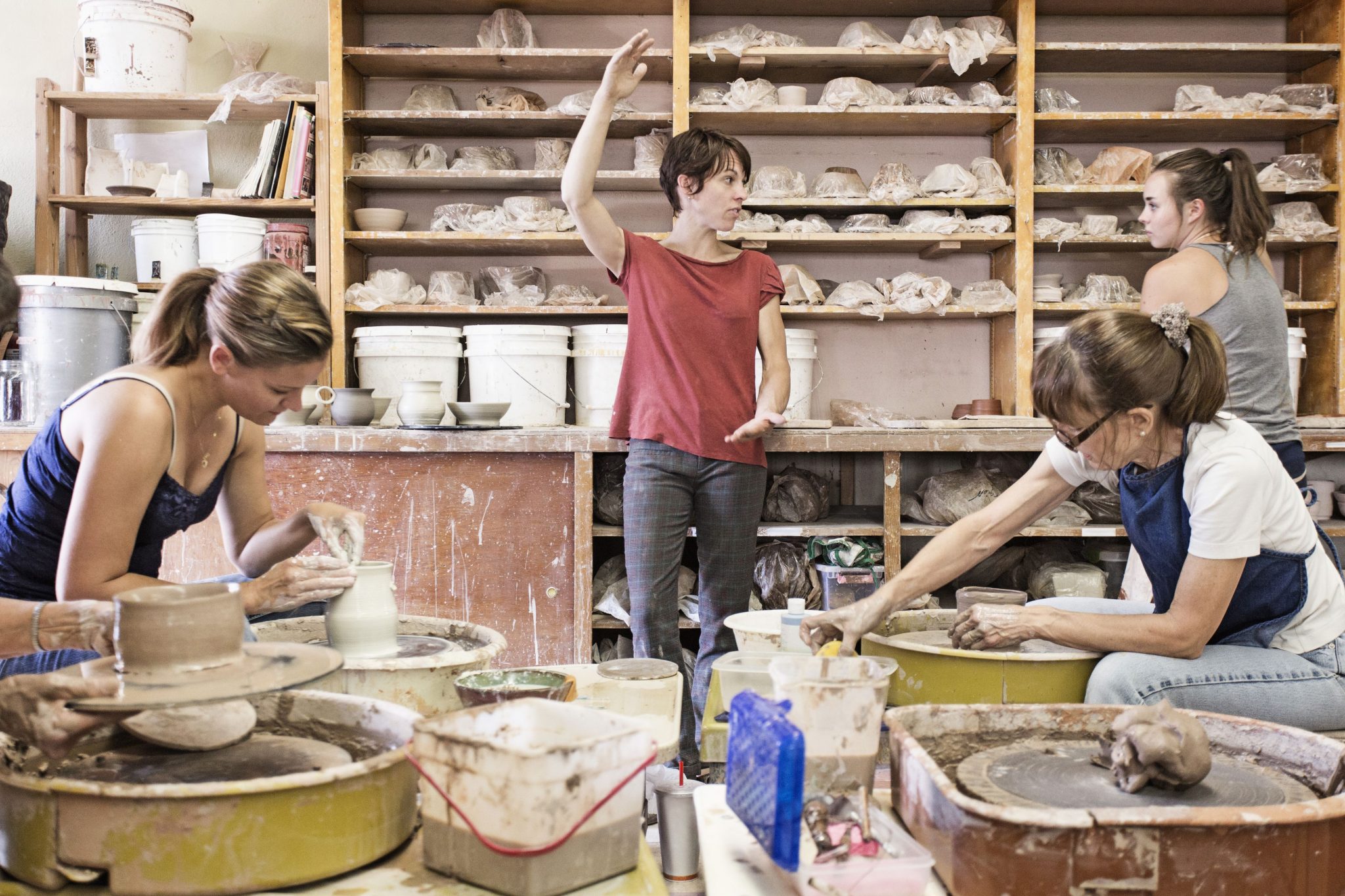 To make pottery and clay art, you will need a variety of tools ranging from the burner, the carving materials, a pottery wheel to the clay itself. The difficulty in finding these items itself is what makes pottery and clay artist struggle in Indonesia. Fortunately, there are currently various places to learn and get clay for beginners in Indonesia.
Here are the places to learn clay and pottery making in Jakarta:
Rumah Keramik F. Widayanto
The F. Widayanto's ceramic studio in Tanah Baru, Ciganjur, Depok, is particularly wonderful for artists. The place offers clay workshops for children and adults alike, but set in a calming atmosphere set in nature. Visitors can pay the entrance fee for Rp 10,000, but you can pay an additional Rp 140,000 to craft their own clay. During the workshop, you will also be able to get complimentary drinks and a snacks (banana fritter). The place also has a restaurant offering Indonesian food and a gallery where Widayanto displays his artwork.
Address:
Jl. Setiabudi 2 No. 11 Jakarta
Phone: +62-215262309, +62-5223547
Website: fwidayanto.com
Museum Seni Rupa dan Keramik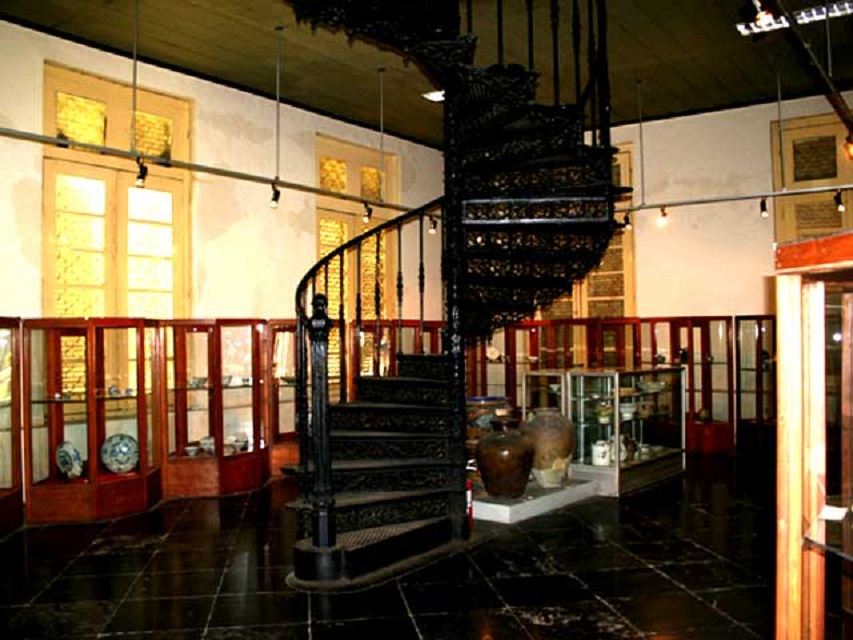 For those who are aspiring ceramic artists or you just want to know more about the creation of ceramic in general, the Museum Seni Rupa dan Keramik is the perfect place to visit in Jakarta. Not only will you be able to look at the display of traditional fine arts and ceramics from all over Indonesia, but you will also be able to learn how to make ceramics yourself or make other forms of handcrafts while you're there. For those who want to learn using a pottery wheel, you will have to pay Rp 50, 000. But if you want to learn using your hands only, then you can pay Rp 40, 000. That price tag already includes the clay used during the workshop and the instructor, however burning will not be provided.
Address:
Jl. Pos Kota No. 2, Jakarta
Phone: +62-216926091, +62-216926090
Kollekan Gallery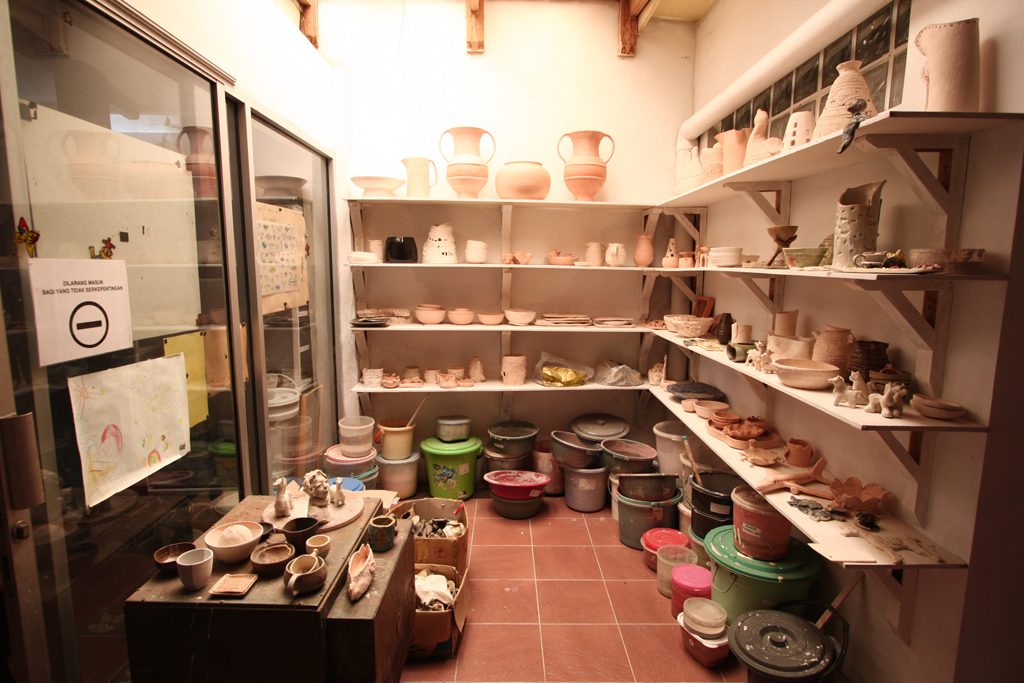 Kollekan Gallery is one of the places to learn ceramic creation in a ceramic workshop. By learning here, you will be able to learn how to create ceramic straight in the workshop itself. It would be wiser to contact them before going to the class, as the workshops are only held on Tuesday, Friday and Saturday on 10. 30 am or 2. 00 pm. In this workshop, you will be able to receive 1 kg of clay, tools to create your design and the instructor to teach you. The price depends on the tools you use as those working with hands will have to pay Rp 200, 000 while those working with a pottery wheel will have to pay Rp 225, 000.
Address:
Jl. H Abdul Majid Raya No. 15, Cipete Utara, Jakarta Selatan
Phone: +62-217694543
Whatsapp: +62-816840459 (Yeti)
E-mail: kollekan@yahoo.com
Rumah Tanah Liat Citra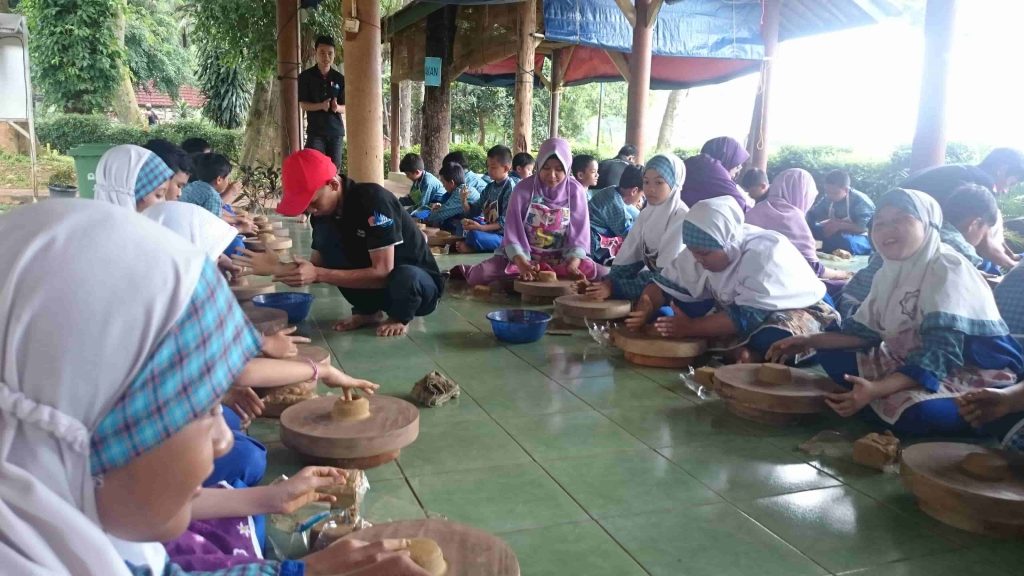 Whether you are a pre-K child or an adult, both of you will be able to attend clay workshops in Rumah Tanah Liat Citra. Visitors will have to book for a learning session, but the prices differ. For instance, the price for making a clay piece by art is about Rp 35, 000 while the price is 65, 000 if you decide to use a pottery wheel. You have to pay an additional Rp 20, 000 for burning your art piece. Included in the package are 1 kg of clay and an instructor to teach you the skills. Rumah Tanah Liat Citra will also lend you their tools and their burner.
Address:
Tangerang Selatan
Perumahan Puri Bintaro Hijau, Jalan Cendana Raya III Blok i2 /10 Rt.02 Rw. 017 Kelurahan Peninggilan, Kecamatan Ciledug, Kota Tangerang
Phone: +62-859 2153 3021, +62-81210655621, +62-2122797317
Bekasi
Jl. Dewi Sartika, Gg. Melati 3 Rt.008 Rw. 08 No. 13, Margahayu – Bekasi
Phone: +62-87877541591
Depok
Jl. Raya Curug Bojongsari Rt. 002 Rw. 03 No. 29 – Depok
Phone: +62-85695359929
Website: http://rumahtanahliatcitra.com/
Clay and pottery making, like all art requires persistence and practice. Artistry cannot be reached with just a few times of coming in contact with clay. Practicing diligently is therefore one of the keys to become a masterful artist. For beginners interested, it will be of great help to visit the clay studios mentioned above. It provides most of the tools, items and even the clay for you to practice on.
Are there any other clay studios in Jakarta you know of? Share it with us in the comments down below!