Sometimes its difficult to wakeup without a cup of coffee! Coffee boosts our energy and elevates our mood to face the day. Research reveals that coffee has many health benefits, such as reduced risk of cancer, protect bodies from free radicals, and increase of fiber intake.
Coffee is not merely beneficial for our body, but surprise, surprise – also for our skin. This is why there are so many beauty products featuring coffee available in the market. As an antioxidant and exfoliator, coffee helps to peel away dry, dead skin and bring back the natural glow of your skin.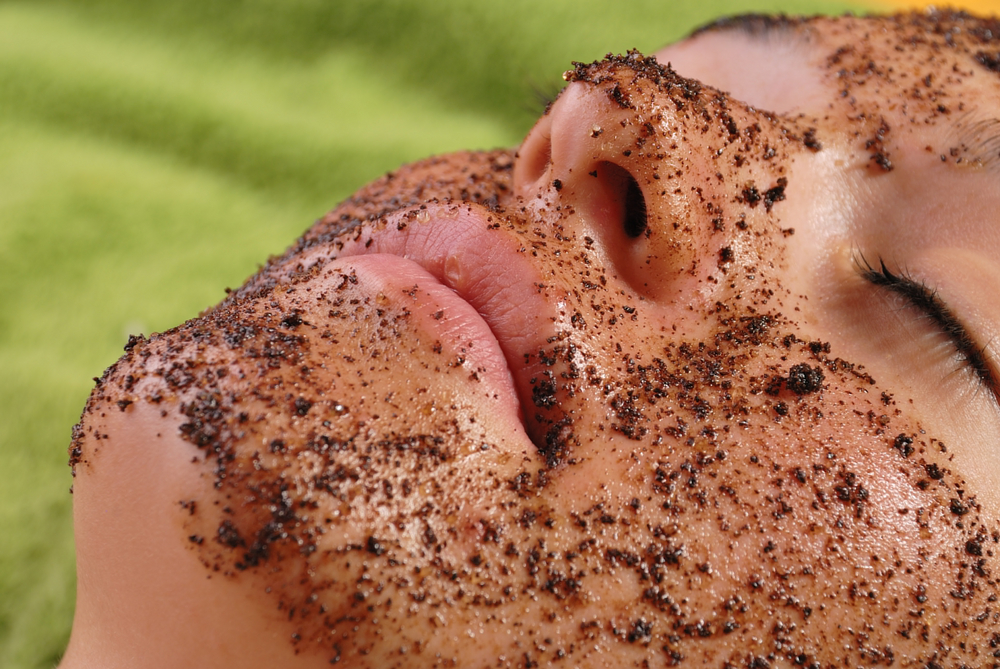 It is easy to make your own coffee scrub at home. Below are 5 DIY beauty recipes you can make with coffee:
Coffee Face Mask
Adding coffee into a morning face mask will rejuvenate and keep your skin glowing all day long.
Ingredients:
2 tablespoons freshly ground coffee (or used grinds)
2 tablespoon cocoa powder
3 tablespoon plain yogurt
1 tablespoon honey
Directions:
Mix all ingredients together and apply a light coat to face. Let sit for about 15 minutes. Remove with warm wash cloth.
2. Exfoliating Face Scrub
A coffee scrub will help to eliminate dead skin while working with your body's natural renewal process to produce new skin cells. The result? A more glowing, healthy looking skin!
Ingredients:
3 tablespoons coffee grounds (new grind is better)
1 tablespoon natural oil of your choice: olive, coconut, almond, or grape seed
1 tablespoon brown sugar
Directions:
Mix all dry ingredients, then add oil. Based on the kind of scrub consistency you want, add more or less brown sugar. Massage onto your face in gentle, circular motions, then rinse with warm water.
3. Body Scrub
The rough texture of coffee grounds will slough away dead skin and make your skin smoother. The caffeine in coffee also helps to eliminate unwanted oils, making your skin look flawless.
Ingredients:
½ cup ground coffee
½ cup coconut palm sugar
¼ cup coconut oil (if your coconut oil is solid, heat it until it melts and let it cool into room temperature)
1 teaspoon ground cinnamon
Directions:
In a bowl, mix all of the ingredients together. Once mixed, store your scrub in an air-tight container. Use on your entire body for great exfoliation. Rinse with cool water.
4. Cellulite Eliminating Body Scrub
The properties in coffee have been found to help diminish the look of cellulite and the added benefit of coconut oil in the recipe will keep your skin moisturized.
Ingredients:
1 cup coffee grounds
½ cup white or brown sugar
1 cup coconut oil
Directions:
Mix all the ingredients together thoroughly. To use the scrub, wash your body first. Massage the scrub into wet skin, where you're targeting cellulite. Then rinse with warm water.
Bonus: 5. coffee for hair treatment
Turns out coffee also has ability to renew your hair and bring it to a shiny, healthy state.
Ingredients:
Direction:
Prepare strong coffee, and then add a bit of water. Let it cool until the mixture is lukewarm. Pour the liquid onto your hair and scalp, and then wrap your hair with a plastic cap. Sit for 20 minutes, and then wash out with warm water.