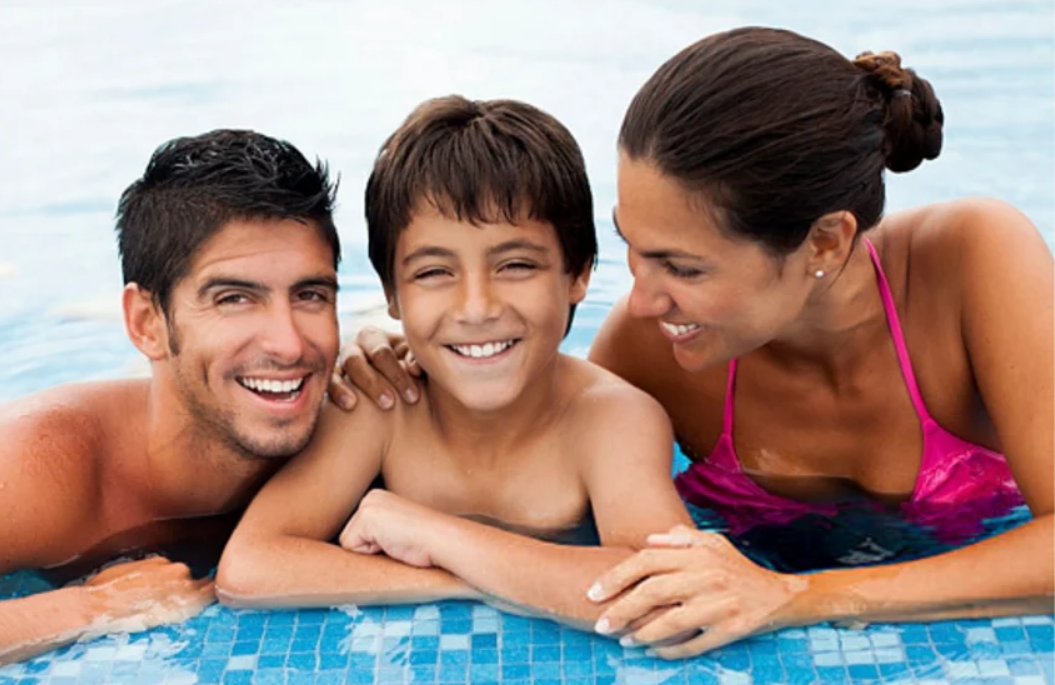 For a staycation, not all hotels are suitable for the family. If you are travelling with your child, then  child friendly facilities to keep the young ones occupied while adults are having fun, are most sought. There needs to be a balance for all members of the family, to relax and have fun during the staycation. Release your stress!
Here are the 5 most family friendly hotels in Jakarta:
DoubleTree by Hilton Jakarta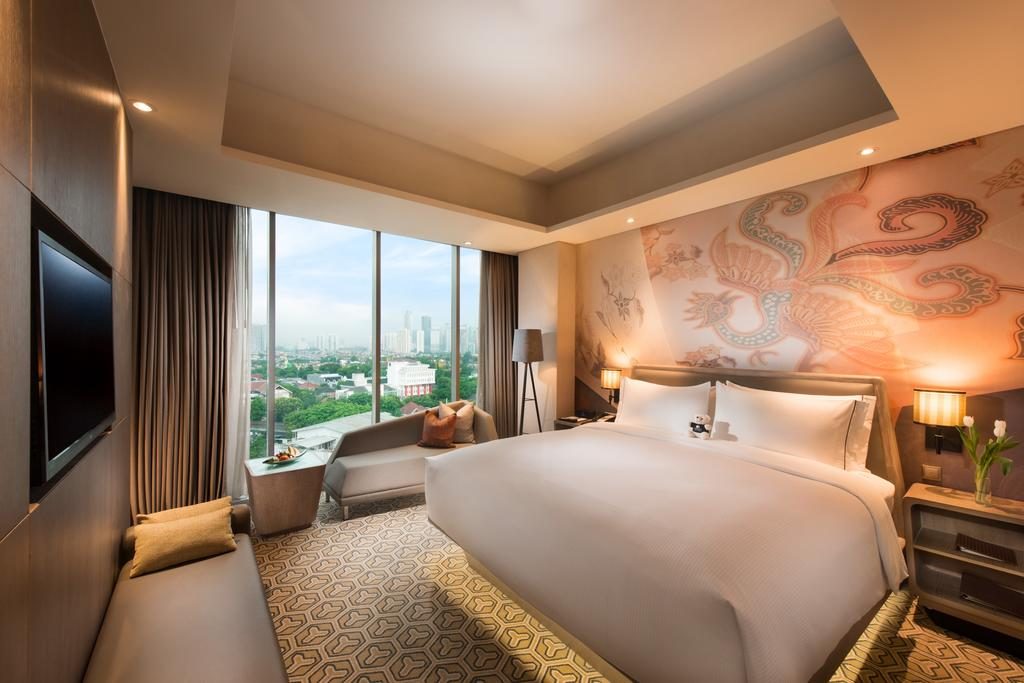 Parents can enjoy a multitude of things from eating at restaurants that offer cuisine from around the globe, buffet breakfast from all-day dining venue or a Casual Mediterranean dishes with combination of Italian and Spanish cuisine at Sea Grain Restaurant & Bar. Other than delicious food being served, parents can also relieve their stress by indulging themselves in their spa treatment, refresh themselves in a 24-hour fitness center or taking a swim in the large outdoor pool featuring an 'island bar' that serves ice cream.
Your kids will highly enjoy the day, for this hotel hosts a fun Kids Club. There are a variety of facilities from exploring the indoor playground, making crafts, playing console games or roaming free at the swimming pool outside. In addition to full course adult menus, kids menus are also available both at the restaurant and through in-room dining. Find out more about the Family package for best offers.
This hotel is located in the heart of Jakarta, which is why it's easy to reach from anywhere you are in the city. The family can look in to attractions including the Taman Ismail Marzuki Cultural Arts Center, Istiqlal mosque and more!
Address: Jl Pegangsaan Timur No.17 Cikini, Jakarta 10310, Indonesia
Phone: +62-2131904433
E-mail: JakartaDiponegoro.info@hilton.com
Website: https://doubletree3.hilton.com/en/hotels/indonesia/doubletree-by-hilton-hotel-jakarta-diponegoro-JKTDIDI/index.html
Batavia Apartments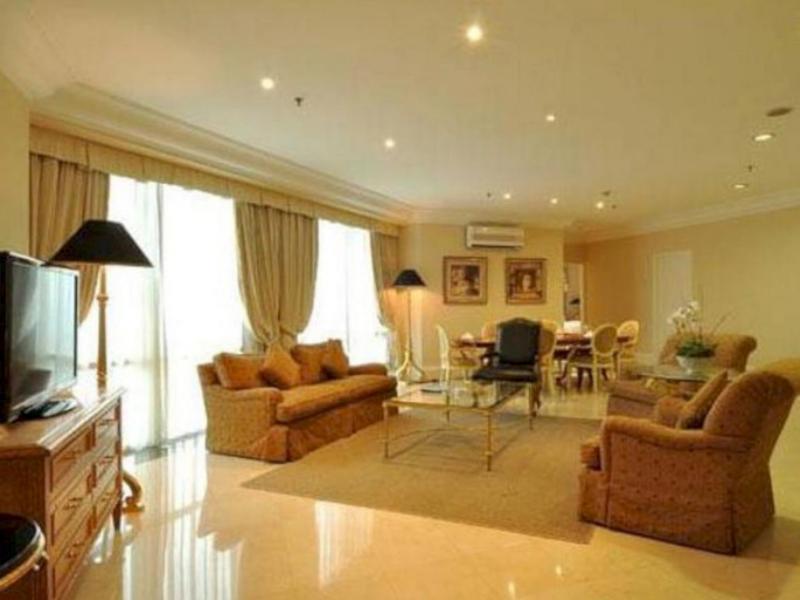 Batavia apartments have well-designed floor plans that promise to offer you full privacy, along with furnished interiors, keeping your comfort and convenience in mind.
Hungry? Dinnertime is no fussy business, for you can go to the in-house restaurant to enjoy a lavish buffet for breakfast and lunch similarly. Afterwards, you can work off your calories with numerous sporting facilities. Swimming, tennis, basketball, squash or the treadmill are all available in the Batavia apartments.
Children, at the Batavia apartments will have fun while swimming or splashing around in the children's pool or running around in the playground.
This place is extremely popular among foreigners for its location and service. The location is famous, for it lies closely to major entertainment and business hubs in the city. You will therefore be comfortable both inside and outside, where you can get anything your heart desires.
Address: Jl. K.H. Mas Mansyur Kav. 126, Jakarta 10220 Indonesia
Phone: +62-215749760
E-mail: resv@bataviaapartments.co.id
Website: https://www.bataviaapartments.co.id/
The Ritz-Carlton Pacific Place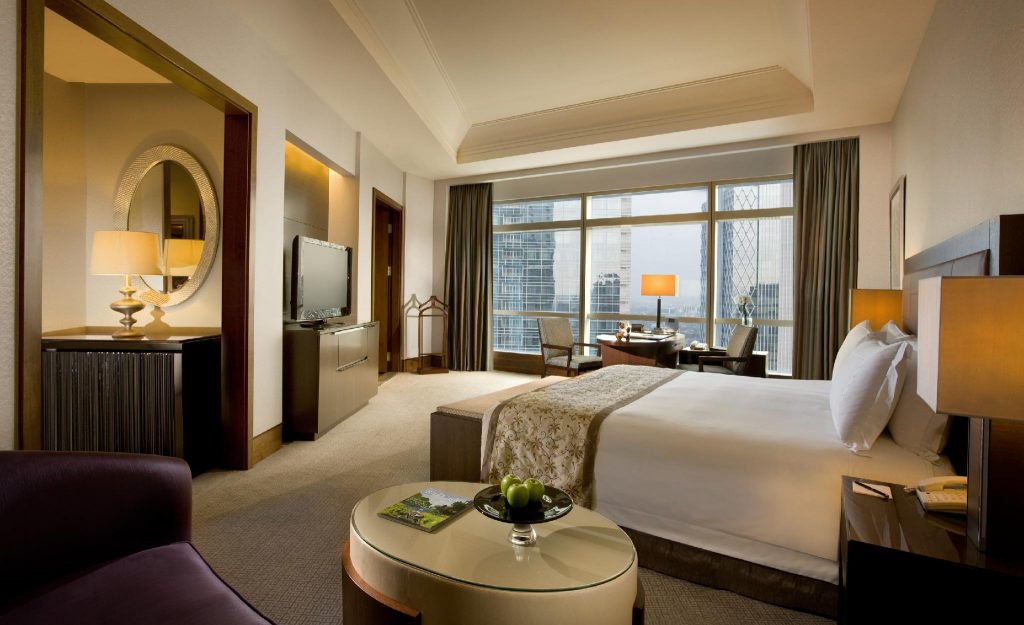 There are many services that parents can enjoy from traditional Indonesian welcome snacks, concierge service and complimentary high-speed Internet. Some other amenities that guests can enjoy include Sunday brunches for private & all-day dining, club Lounge with complimentary dining along with organic and indigenous spa rituals.
Kids will definitely enjoy their experience in the hotel. They can choose from crafty indoor activities from coloring, to outdoor activities such as the pools. On top of that, delicious and healthy kids menus are available at Chihuly Lounge & Pool Bar, or through in-room dining.
Address: Jl. Jendral Sudirman Kav. 52-53, South Jakarta, Indonesia,
Phone: +62-2125501888
Website: http://www.ritzcarlton.com/en/hotels/indonesia/jakarta-pacific-place
Hotel Indonesia Kempinski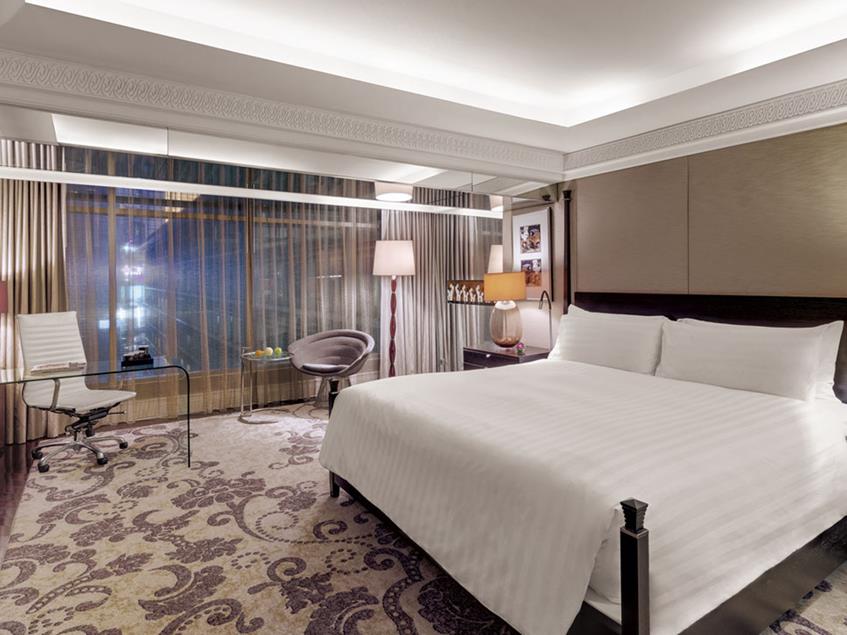 Hotel Indonesia Kempinski is located strategically in the heart of Jakarta and has become a historic landmark. The hotel was built to welcome guests from the Fourth Asian Games in 1962, and now opens for anyone who wants to enjoy their facilities and amenities.
Parents can various facilities, from an array of gastronomic restaurants and shops and a traditional spa to soothe your tired nerves. Otherwise, you can also go for a refreshing swim on top of Jakarta. Another option is to just sit back and enjoy your stylish and calming rooms.
While parents enjoy themselves in the various facilities, children can have fun at the Little VIP Playground. Here, they can play games, read books, and watch a DVD. Signature Restaurant at the hotel also serves a complete set of kid's menu your children would enjoy.
Fun for children is not only limited to Kempinski hotel but also the nearby mall destinations. This hotel has easy access to Plaza Indonesia and Grand Indonesia Malls. Children's entertainment in these malls includes playgrounds, movie theaters, retails, and a gym for kids.
Address: Jl. MH Thamrin No. 1
Phone: +62-2123583800 
E-mail: info.jakarta@kempinski.com
Website: www.kempinski.com/en/jakarta/hotel-indonesia/
Facebook: KempinskiJKT
Hotel Borobudur Jakarta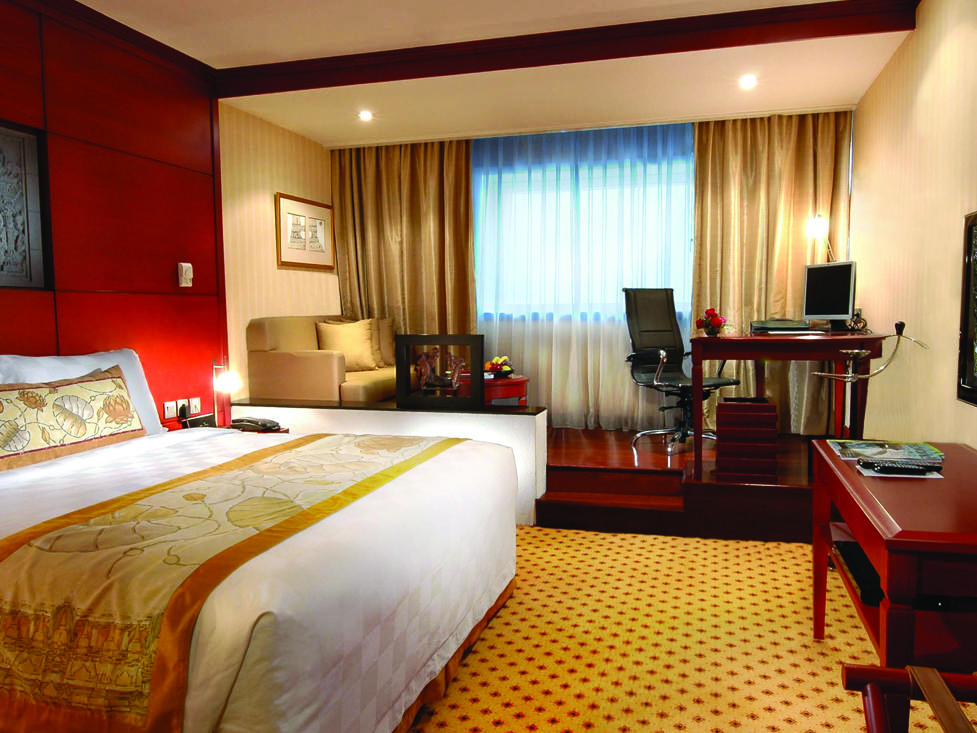 Hotel Borobudur is the only destination in Jakarta with 23 acres of green landscape. Both the large area and its close destinations to Jakarta's tourist destinations make this hotel a hotspot for many families looking for a staycation. Due to its dedication in the Environment sector, TUV Rheinland Group (Germany), Indonesian Minister of Tourism and Economic creative has awarded it to be the 1st Winner National Green Hotel Award and Indonesia Minister of Environment for Excellency Program called PROPER in Blue Category.
There are a lot of things that parents can do. If you seek to relieve your nerves from walking, then you can most certainly head over to their spa, gym, vita bar and executive lounge. If you are looking to exercise, then you most certainly can sweat everything off in the Olympic-size Swimming Pool, Jogging Track, Tennis court, Basketball Court or soccer field.
The large amount of green in the area also allows the parents and children to enjoy plenty of fresh air  even when staying in. Children will particularly enjoy themselves with the area, as they can run freely and have fun at the playground. The weekends are the best times to visit this hotel, for this hotel is popular for creating fun kid friendly events in the weekends. Rooms are priced at IDR 1,350,000 net/night, with kids having full access to the playground, Olympic size pool, and Sunday Kids Activities corner. At the same time parents get to relax at Spa Borobudur with 15% discount off.
The whole family can enjoy themselves by going to destinations in Jakarta from Istiqlal mosque, national gallery, presidential monument and more!
Address: Jalan Lapangan Banteng Selatan
Phone: +62-213805555, +62-3835000
Email: welcome@hotelborobudur.com
Website: www.hotelborobudur.com
Facebook: hotelborobudurjkt
Shangri-La Jakarta
This location is also popular, for it is in the center of Jakarta's Sudirman business district. There are numerous options for parents, from its butterfly-shaped pool, restaurant that offers international dishes and traditional delicacies at SATOO, or a nightcap at the bar B. A. T. S. If that is not invigorating enough, then you can head over for a traditional massage at the hotel's spa.
Every Sunday, the hotel offers a wide range of fun-filled kids' activities and facilities at its Sunday Kids' Zone. Kids can do a variety of things from riding a bouncing castle, pony ride, mini bike and paddle car, all provided around the hotel's garden. Other amenities include face painting, temporary tattoos and nail art activity. Moreover, you don't need to be worried and watch them constantly for there are hotel staff present to make sure of your children's safety.
Address: Jend. Sudirman Kav. 1, Jakarta
Phone: +62-2129229999
E-mail: slj@shangri-la.com
Website: www.shangri-la.com/jakarta/shangrila
Facebook: shangrilajkt
Staycation may not seem to be the most enjoyable vacations of all time. But when you are feeling stressed, a quick staycation with your family may be just what you need! Choose amongst these locations which are suitable for both the parents and children. You are set!
Are there any other staycation destinations you recommend? Share your experience with us in the comment section below.