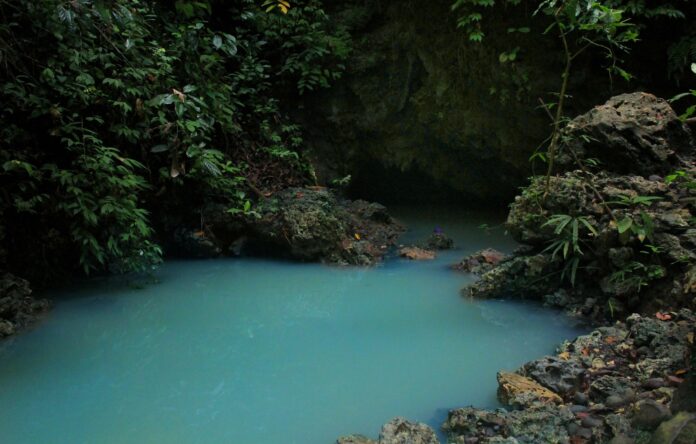 Famous for its beaches, Pangandaran has a million charms. The district, which is the hometown of the Minister of Maritime Affairs and Fisheries, Susi Pudjiastuti, also has a myriad of impressive natural potentials. It's not wrong if then there are many tourist destinations in Pangandaran that are worth visiting. It is because of the extraordinary natural potential that the Governor of West Java Ridwan Kamil pays special attention to this area, especially the coast. The nature is beautiful, even with a fun and relaxed atmosphere, which is just right for your holiday destination.
Here are destinations you should visit in Pangandaran:
Sungai Citumang
Citumang is a fun tourist destination to visit when in Pangandaran, especially for those who are interested in water tourism and the concept of an adrenaline-pumping adventure.
Citumang is a river that divides the forest with a fairly heavy flow of water, but it is still safe to play in it with a body rafting tour at this location. Apart from that, the panorama  presented is also incredibly cool.
Address:  Komplek Objek Wisata Citumang Sukamanah, Bojong, Parigi, Pangandaran, Jawa Barat
Cagar Alam Pananjung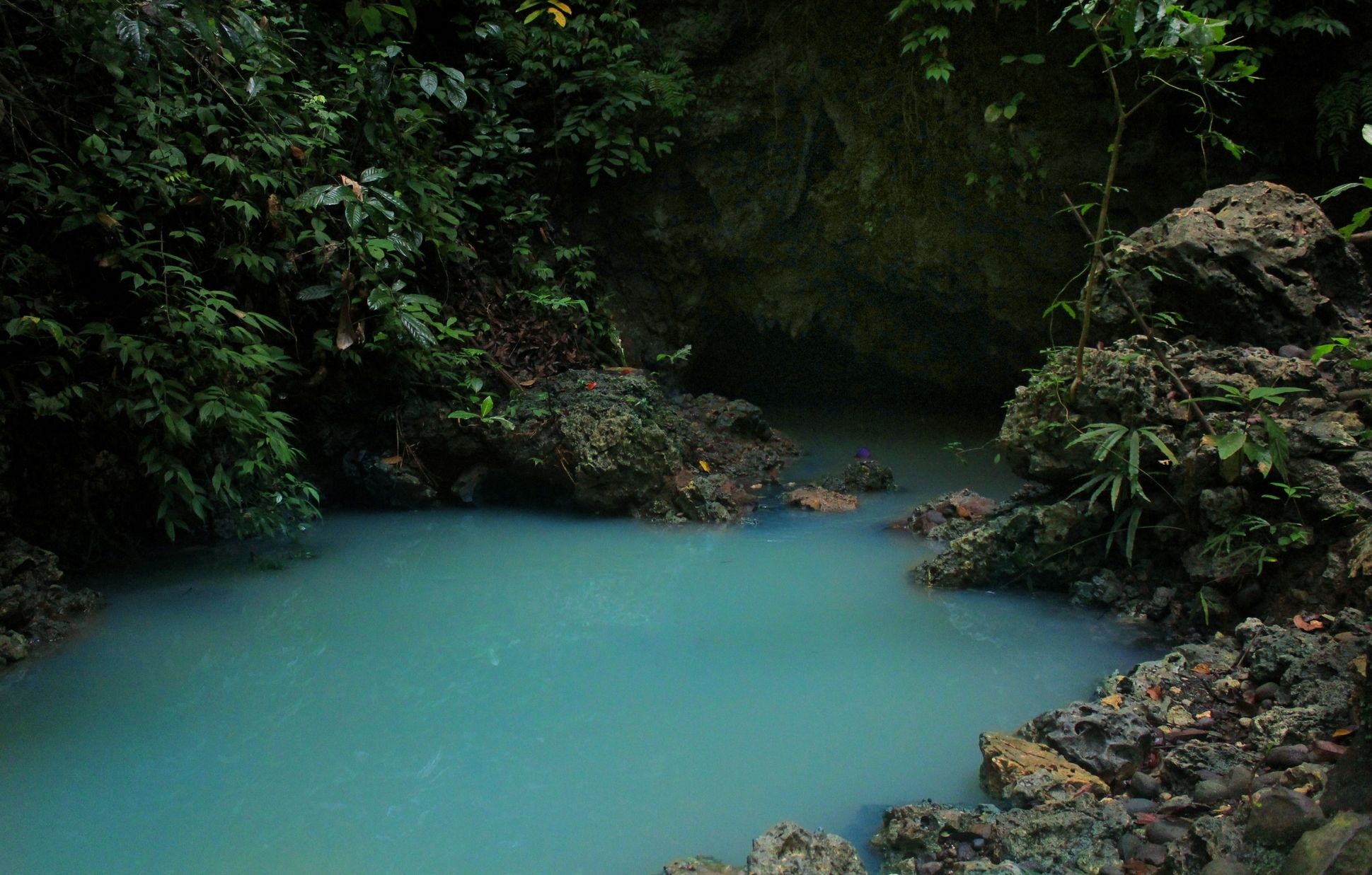 The Pananjung Nature Reserve area, White Sand Beach must be included in your tourist itinerary in Pangandaran. The natural scenery and unique nuances of the exotic South Coast are felt here.
Here nature is pristine with many wild animals that roam here, such as long-tailed monkeys. The white sandy beaches and clear water conditions give rise to many choices of activities to do here, from just relaxing to snorkeling. Oh, yes, there is a shipwreck there too, perfect for your selfie spot.
Address: Pangandaran, Kabupaten Ciamis, Jawa Barat
Pantai Batu Karas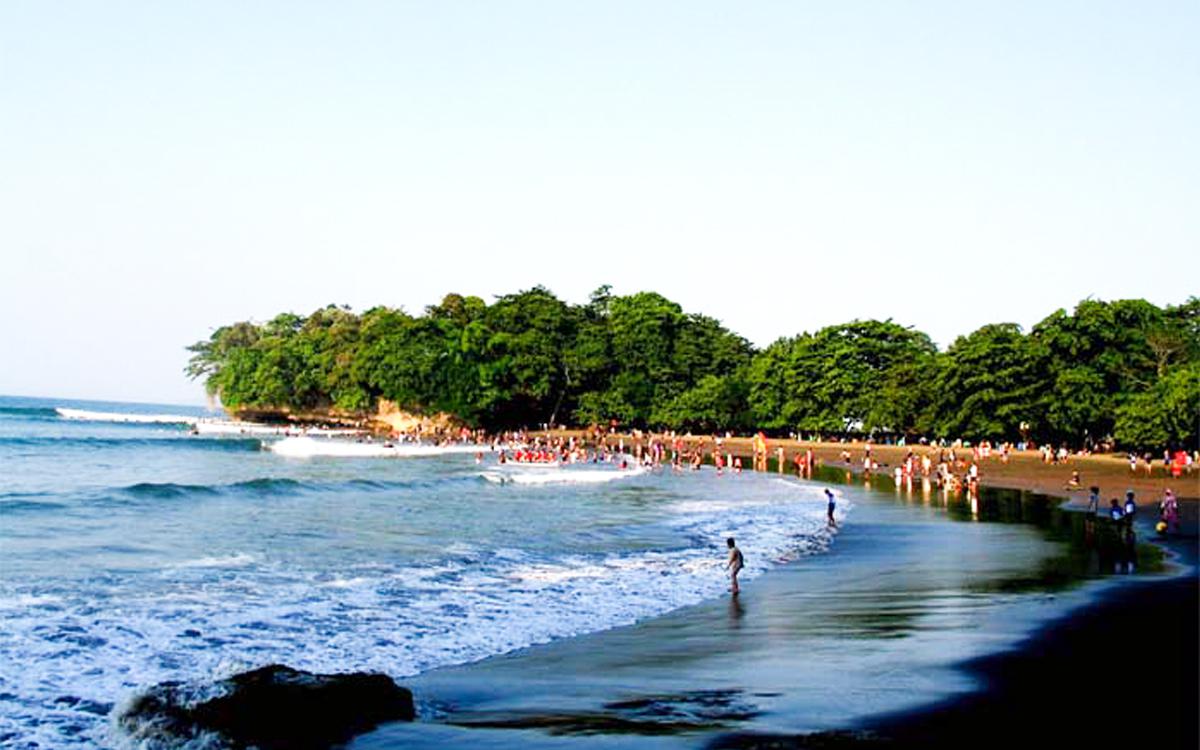 Other than the beauty of the scenery, Batu Karas Beach has a fun attraction as one of the tourist destinations in Pangandaran.
Apart from the stunning scenery, Batu Karas Beach also has its own charm for the beach atmosphere and the waves that are presented from the South Sea is heavy but suitable for surfing activities. It's not wrong if you will see a lot of surfers dancing on the waves when it's late in the afternoon.
Address: Desa Batu Karas, Kecamatan Cijulang, Kabupaten Pangandaran, Provinsi Jawa Barat
Batu Lumpang Garden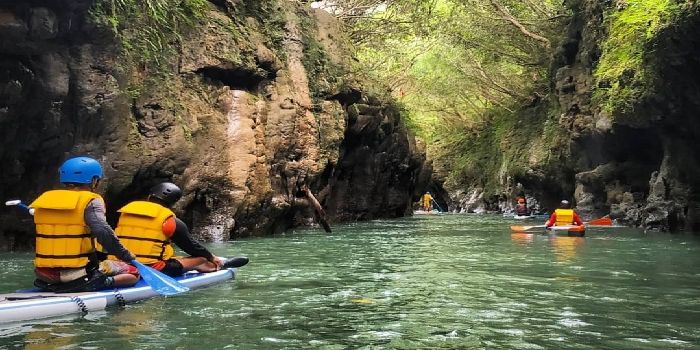 If you want a to take a selfie on the water, you can go straight to Batu Lumpang Garden, a tourist destination in Pangandaran that offers fun on the river.
In this tourist spot, you can learn to do kayaking in the existing river. Beautiful natural scenery also adds to the excitement of being here. There are a number of selfie spots to add to your collection of selfies.
Address: Jl. Raya Cigugur, Parakanmanggu, Parigi, Pangandaran, Jawa Barat
Santirah River Tubing
For those who like water tourism, then you can choose Santirah River Tubing. Tourists can enjoy this tourist spot by rafting but using big tires. There are service providers who charge a fee with a guide of RP. 50,000 to Rp. 100,000.
Santirah River Tubing is located in Selasari Village which makes the stay more satisfactory. The duration for rafting is no more than 2 to 3 hours.
Address: Selasari, Parigi, Kab. Pangandaran, Jawa Barat
Which location do you wish to visit? Tell us what you think in the comment section below!