Retinol is one of the active ingredients that is believed to be able to provide a myriad of benefits to the skin. These includes helping the skin regeneration process, tightening, anti aging, fading black spots to acne care. But unfortunately, retinol is also one of the active ingredients in skincare that is quite harsh and has the potential to cause side effects such as dry skin, redness, sensitivity and so on. Another skincare ingredient you can trust with the benefits of retinol but without feeling the side effects is bakuchiol.
Here are 5 bakuchiol serums that you can use:
Dear Me Beauty Single Activator Face Serum 1% Bakuchiol Blueberry Extract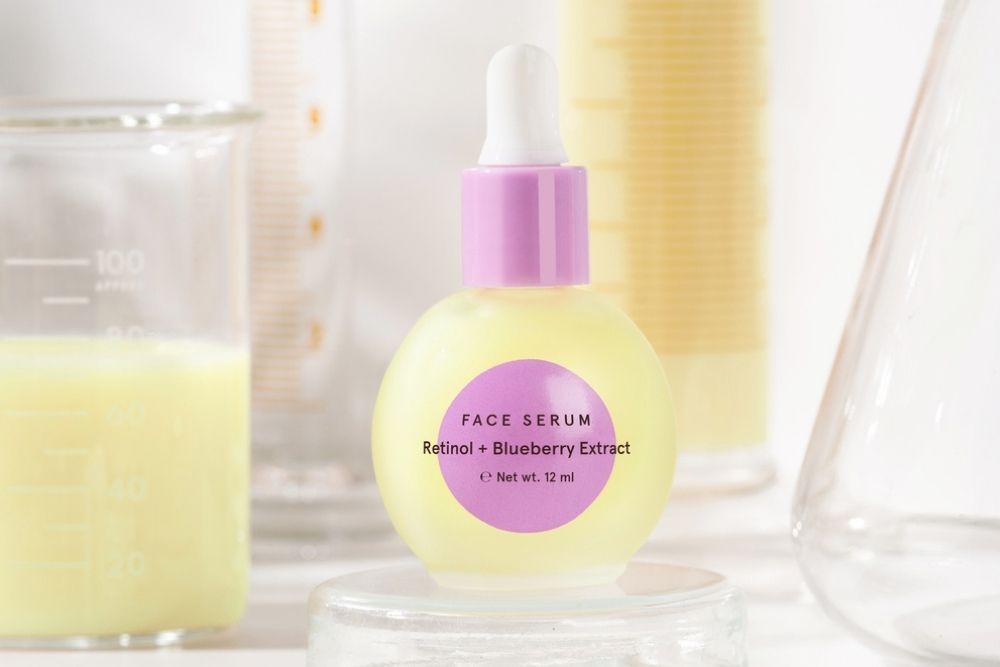 Recently, local brand Dear Me Beauty released a series of serums formulated with various active ingredients, one of which is Bakuchiol girls. The Bakuchiol content comes from natural ingredients, namely the Babchi plant which is rich in antioxidants with anti-aging benefits such as fine lines, wrinkles and sagging skin.
This mixture of ingredients also has various other benefits such as disguising dark spots due to hyperpigmentation, softening the skin and improving texture. In addition, there are also Aloe Vera and Blueberry extracts that can prevent acne, soothe irritated skin, and provide maximum moisture.
SomeThinc Bakuchiol Skinpair Oil Serum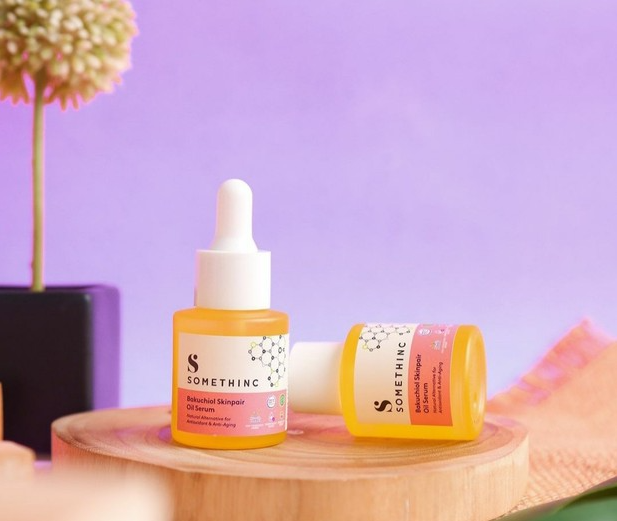 This oil serum can also be used as an alternative to Retinol with amazing benefits! The content comes from Natural & Vegan ingredients that are minimally irritating and rich in antioxidants. Among them are Bakuchiol, Sunflower seed oil, Apple seed oil, and Tamanu oil. Its own benefits are to treat wrinkles, fine lines, hyperpigmentation, dull skin, acne, redness, pimples and blackheads.
The ingredients are guaranteed to be gentle and very safe, even for pregnant women and 11 year olds! This product has a texture like face oil but feels lighter, if you have dry skin you can use 3-4 drops all over your face, but for oily skin, 2-3 drops is enough.
True to Skin Bakuchiol Serum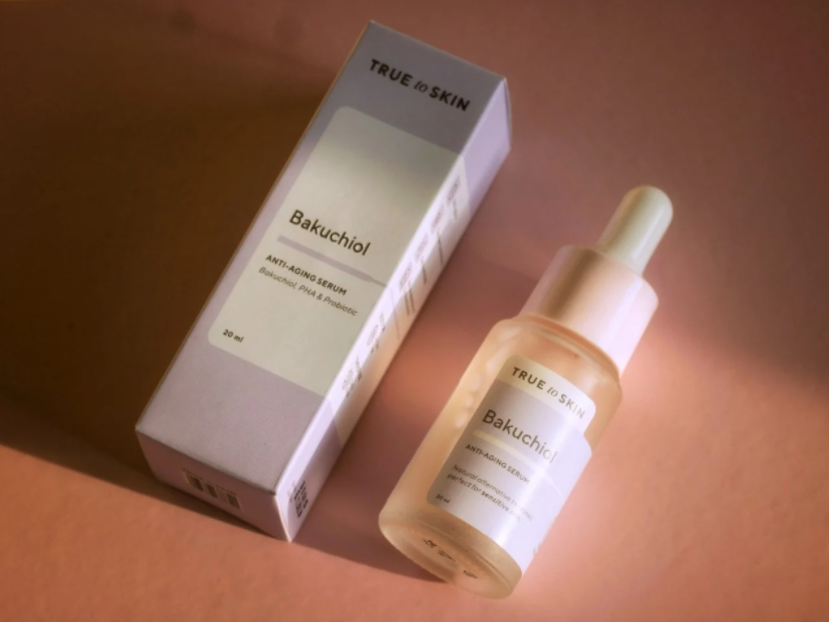 No less good than the previous recommendation, this time there is Bakuchiol serum from True To Skin. The main ingredient is Bakuchiol but is also equipped with PHA, Probiotics, and 7 Seed Bean Complex. With a combination of these ingredients, this serum is useful for supporting the cell regeneration process, increasing collagen, fading dark spots due to hyperpigmentation problems, curing acne, anti-inflammatory, anti-bacterial, and gently exfoliating dead skin. With its gentle ingredients and minimal irritation, this serum is suitable for beginners and owners of sensitive skin.
Bloomka Bakuchiol + Vitamin B3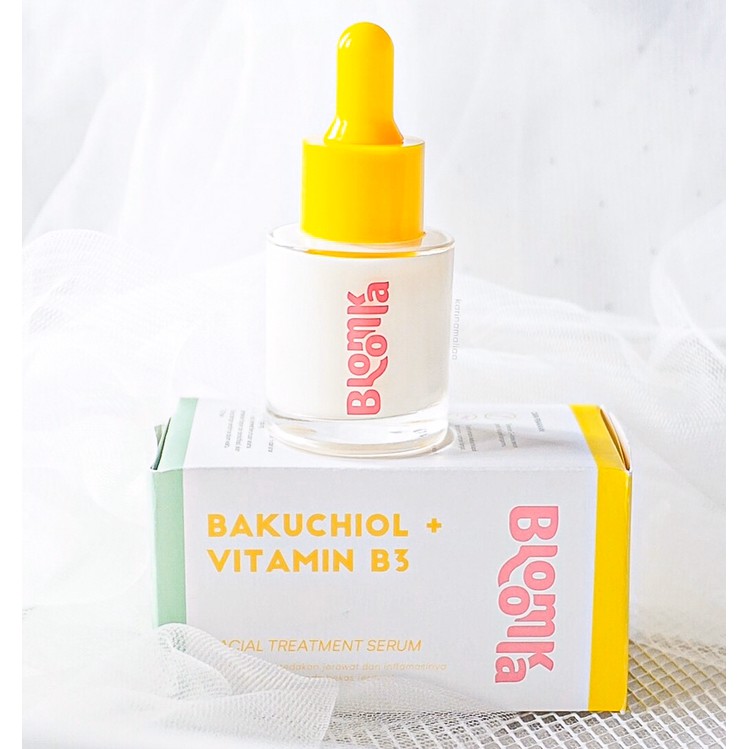 The active ingredient Bakuchiol is mixed with Niacinamide which is a mainstay in skincare. Besides having benefits such as fighting premature aging, this serum can also treat acne by killing the bacteria or fungi that cause it. Not only that, this Bloomka Bakuchiol + Vitamin B3 can also disguise acne scars, moisturize, and control oil. With regular use, the skin will feel cleaner, healthier and of course youthful. The texture feels milky with a milky white serum color that is easily absorbed and doesn't feel sticky.
Indoganic Beauty Bakuchiol Intensive Face Oil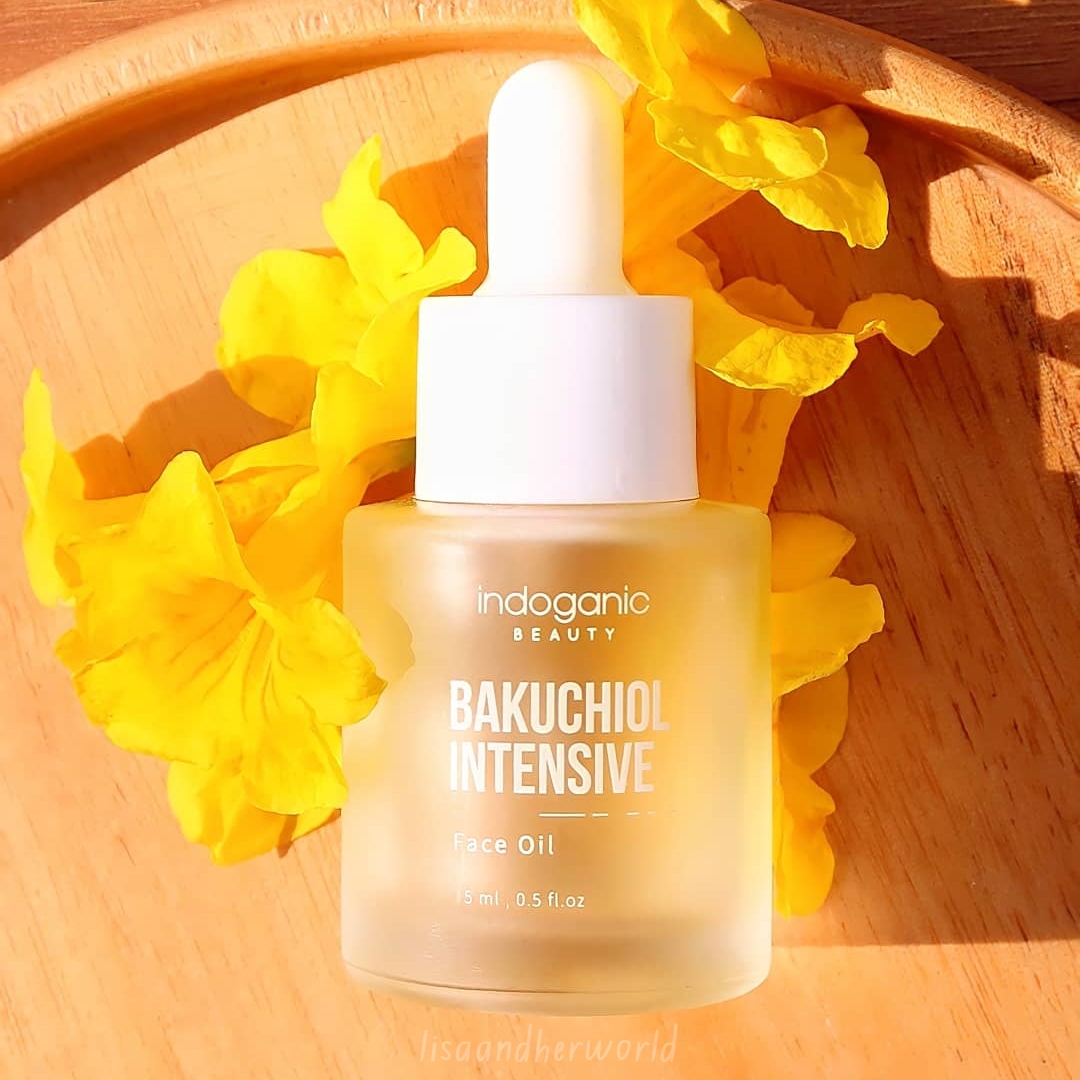 Source: lisaandherworld
Lastly, there are products from the Indoganic Beauty brand. This serum contains 4% Bakuchiol, Jojoba Oil, Grapefruit Peel Oil, Orange Oil, and Damascena Flower Oil. From this we can see that, this serum really prioritizes natural oil content which is effective for moisturizing the skin to the maximum. To complete its nutrition, this serum also contains Squalane to lock in moisture and Vitamin E which is rich in antioxidants. Although the oil content is very rich, this serum feels light and is non-comedogenic.
Are you interested to try any of these serums? Share your experience in the comments section below!