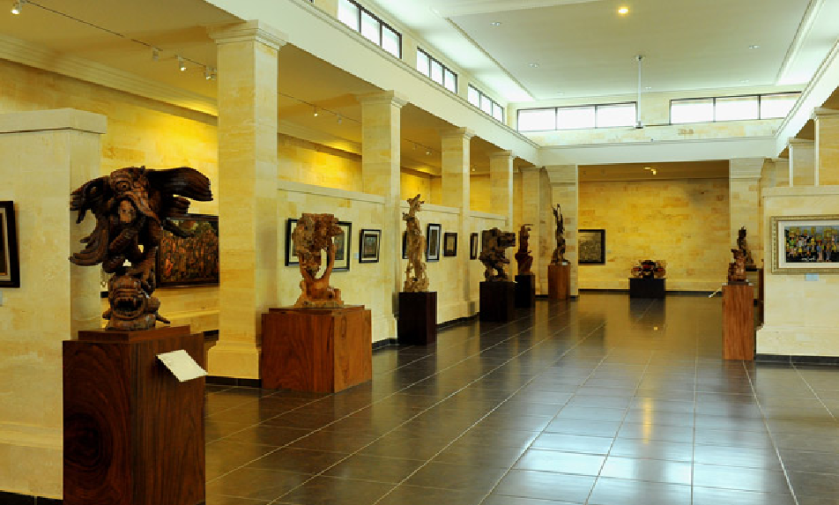 In Bali art is an integral part of its culture and comes naturally to the people living there. It is also the main reason why the art scene is particularly developed compared to other places in Indonesia. Next time that you are in Bali, take some time to visit numerous local galleries and enrich your knowledge of the art scene.
Here are the 5 most prominent art galleries to visit in Bali:
Neka Art Museum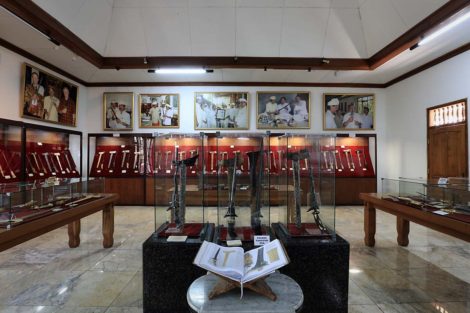 If you are looking for a place to find Balinese art, then you should visit the Neka Art Museum. This museum was renowned by Balinese art enthusiast Wayan Suteja Neka. It has the widest collection of local art and culture, both classical and contemporary ranging from paintings, sculptures, traditional tools and even a Keris collection that tallies up to 300 pieces. The museum also houses different styles of Balinese classical paintings from classical puppet style painting, Ubud style painting, contemporary Balinese Paintings, and Batuan style paintings. Some of the famous art pieces are by artists named Arie Smit, Robert Koke, Gusti Nyoman Lempad, Arie Smith Miguel Covarrubias, Rudolf Bonnet and Donald Friend.
Address:
Neka Art Museum, Kedewatan, Gianyar, Bali, Indonesia
Phone: +62-0361975074
Opening Hours: Mon – Sat 09:00 – 17:00; Sun 12:00 – 17:00
Komaneka Gallery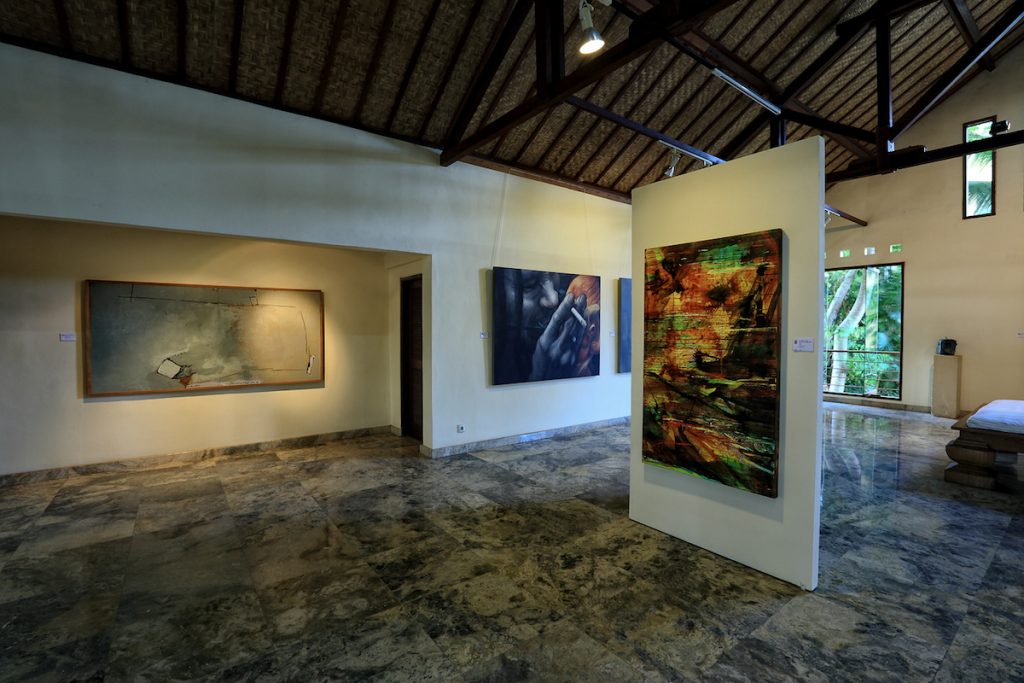 For contemporary art pieces, one of the places that you can visit in Bali is the Komaneka gallery. An interesting fact is that founder and curator Koman Wahyu Suteja, is the son of Neka Art Museum Wayan Suteja Neka. Contrary to the traditional styles house in the Neka Gallery, the Komaneka Gallery houses different styles of art, namely unusual artworks that reflect contemporary lifestyles led by the Balinese artists themselves. Of course, the gallery also houses some contemporary traditional pieces in its collection. Aspiring artists will have a great time at this museum, as they also provide an art library that lends and sells art reference books. They can even stay at the Komaneka resorts area, where visitors can enjoy a warm hospitality during they stay in Ubud.
Address:
Komaneka Art Gallery, Jalan Monkey Forest, Ubud, Gianyar, Bali, Indonesia,
Phone +62-03614792518
Agung Rai Museum of Art (ARMA)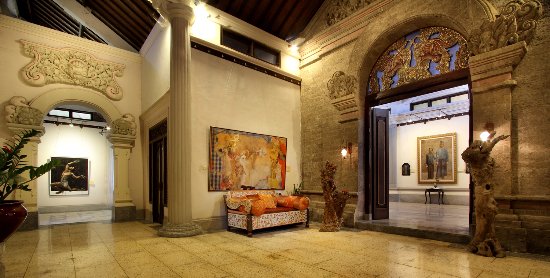 The Agung Rai Museum of Art (ARMA) is particularly famous in Bali for its cultural, artistic, and architectural importance. Created by Anak Agung Gde Rai, it is a convenient place to learn the arts as it is an art gallery, cultural centre and resort all at once. Some of the artists it houses include prominent artists such as Raden Saleh, I Gusti Nyoman Lempad, Ida Bagus Made, Anak Agung Gede Sobrat, I Gusti Made Deblog, Affandi, legendary painters Walter Spies, Rudolf Bonnet, Adrian Le Mayeur, and local Balinese masterpieces by maestro Nyoman Lempad. Apart from looking at the artworks in the museum, lucky visitors can also watch a series of theaters and dance performances music and painting classes, a bookshop, library and reading room, cultural workshops, conferences, seminars and training programmes.
Address : Jalan Raya Pengosekan, Ubud, Gianyar
Telephone: +62-0361976659
Opening Hours: 9 AM – 5 PM, daily
Tony Raka Gallery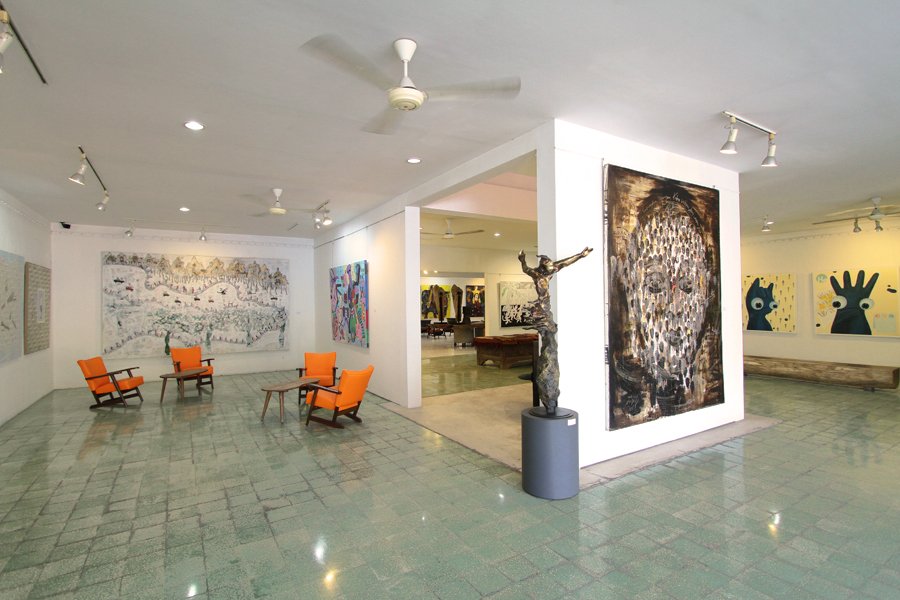 A. A. Gede Raka Wirayuda is a prominent wood carver in Bali when he decided to create TONYRAKA Art Gallery. From then on, the tribal and contemporary themed gallery was able to house and sell some of the finest art on the island including wood carvings, paintings, installations and antiques. When the founder's son (A. A. Bagus Tony Hartawan) took over in 1997, he began to include other forms of modern and contemporary art. The success of this art gallery has also made it to act as a catalyst and facilitator for the growth of the Balinese artistic community.
Address:
Tony Raka Gallery, MAS, Gianyar, Bali, Indonesia
Phone +62-03617816785
Museum Puri Lukisan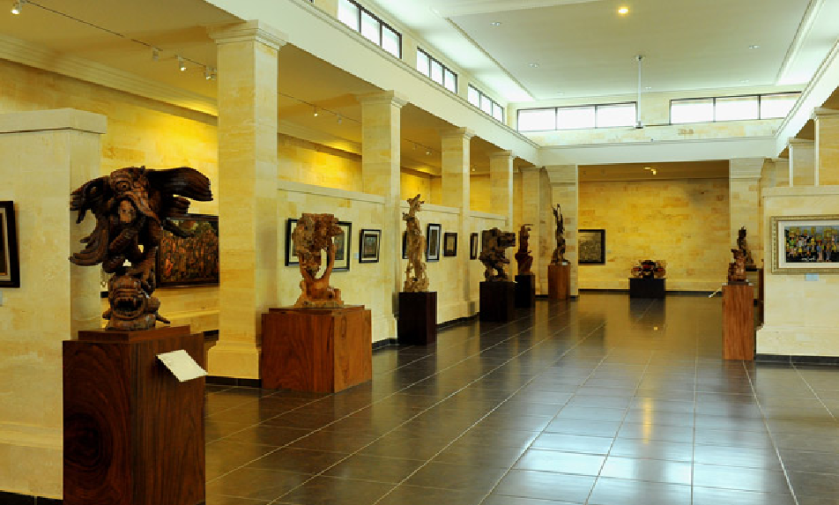 Museum Puri Lukisan is also one of the most prominent art galleries in Indonesia. Its creator, the prince of Ubud Cokorda Gde Agung Sukawati and his friend Rudolf Bonnet, Ubud's Museum Puri Lukisan has become the wonderful place to discover the colourful variety of Balinese paintings from the turn of the century, covering all schools of Balinese art. Visitors will be able to see over 150 fine paintings and 62 sculpture pieces in its permanent exhibits. While spending time there, enjoy yourself by going to their onsite restaurant and café which is set in in its spacious gardens and lotus pond.
Address: Jl. Raya Ubud, Ubud, Kabupaten Gianyar, Bali
Telephone: +62-0361975136
Opening Hours: 9 AM – 6 PM, daily