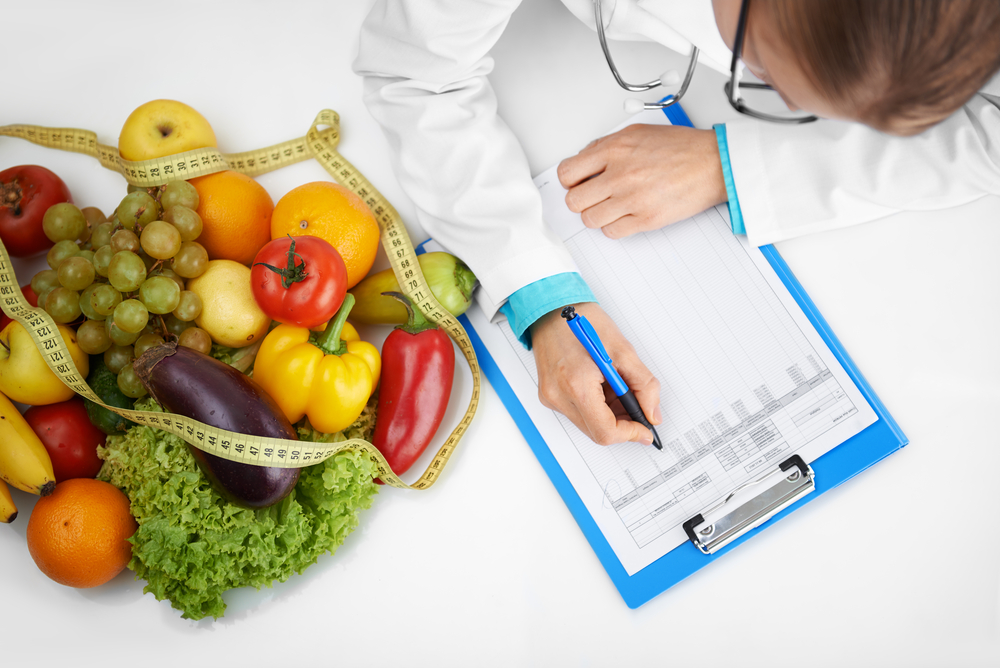 We can get any information about healthy eating from self-help books, talk shows, and on the internet. If you have tried them all, yet still struggling with health problems or weight management, maybe it's time to see a nutritionist.
The US Department of Health and Human Services notes 4 stages in changing health behavior:
contemplation,
preparation,
action, and
maintenance.
When attempting to change food behavior to treat or prevent a health condition, you may be stuck in one of these stages. A nutritionist can help with your problem and give you counseling on nutrition.
A nutritionist also will help you to support digestive issues such as indigestion and bloating, give advice to improve your overall fitness, and give recommendations on healthy and sustainable weight loss.
He/she is also able to recommend you with special nutrition plans regarding certain health implications such as diabetes or high blood pressure. Food allergy is also one diagnosis that can throw your food habits for a loop; and a nutritionist also can help you to design the right menus for you.
In other words, a nutritionist will solve any nutrition problems and questions you have.
If you feel like you need a help from nutritionists, here is the list of recommended nutritionists in Jakarta:
dr. Joko Siswoyo, M.S., Sp. GK
He is one of the most recommended dietitians and nutritionists in Jakarta. dr. Joko has more than 35 years of experience in the field of clinical nutrition. He practices at RS Permata Cibubur and in his private medical clinic in Jakarta.
Address:
RS Permata Cibubur, Jalan Raya Alternatif Cibubur No 6A Jatisampurna, Bekasi, West Java
Phone 021-8458806
Praktek dr. Joko Siswoyo, Bellagio Boutique Mall 1st floor Unit L2-Q3, Jalan Mega Kuningan Barat Kav E4-3 South Jakarta
Phone 0815-1010-0371
dr. Samuel Oetoro, Sp.GK
dr. Samuel is a clinical nutritionist at Siloam Hospital Jakarta. He specializes on services such as nutritional counseling, mesoslimming, and mesotherapy or vitamin injection.
Address:
Rumah Sakit MRCCC Siloam Hospitals Semanggi, Jalan Garnisun Dalam No 2-3 Setiabudi, South Jakarta
Phone 021-29962888, 021-29962797
Geeta Seth is a qualified nutritionist and dietician for the past 15 years. She is also a qualified diabetes educator, an insulin pump trainer, specializing in the field of diabetes. She believes that kitchen ingredients are enough to help with obesity and nutrition problems.
She is available for consultation on Monday – Sunday, 9am – 10 pm. You can book an appointment here.
dr. Ida Gunawan, M.S., Sp. GK
dr. Ida is a clinical nutritionists in Jakarta, and currently practices at RS Ibu dan Anak Hermina in Cengkareng and RS Pondok Indah Puri Indah in Kembangan, West Jakarta. She can help you with health consultation and nutrition consultation.
Address:
RS Ibu dan Anak Hermina, Jalan Kintamani Raya No 2 Daan Mogot Baru, Cengkareng, West Jakarta
Phone 021-5408989
RS Pondok Indah Puri Indah, Jalan Puri Indah Raya Blok S2 Kembangan, West Jakarta
Phone 021-25695200
dr. Luciana B. Sutanto, Sp. GK
As a nutritionists, dr. Luciana shows that the right meal plan will result on health and controlled weight. She is also one of the chairpersons of Indonesian Nutrition Association (INA), and the CEO of Gladiool Mother and Child Hospital Magelang. Currently she practices in her private medical clinic in Jakarta.
Address:
Jalan Tawakal Raya, RT6 Tomang, Grogol Petamburan, West Jakarta
Phone 0813-222-878
Also Read: Symptoms of Nutrition Deficiency