Enjoy a romantic getaway in Bandung, a beautiful city with stunning natural scenery.  You will be pampered by clean and cool air, and tranquil ambiance. In addition, Bandung boasts an array of factory outlets offering ranges of price and products. For those who want to spend romantic getaway in Bandung, here are 5 resorts to consider:
The Valley Resort Hotel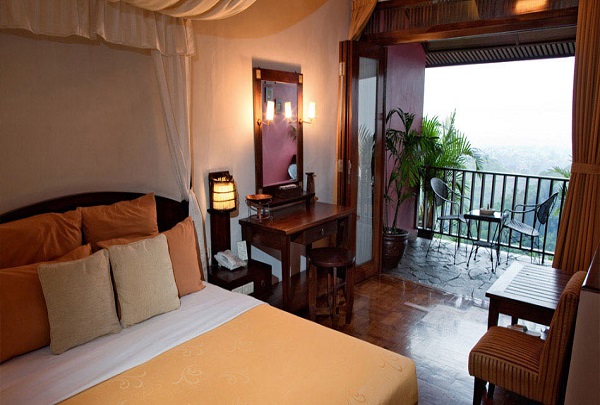 For a romantic getaway in Bandung, The Valley Resorts Hotel is the right choice. Situated in Dago Pakar Bandung, this resort is also well-known as the restaurant with the best view in Bandung, located on a hill. You will be spoiled by the fresh and tranquil ambiance.
In addition, every air-conditioned room is equipped with special facilities like wooden flooring,  satellite TV and mini bar. Facilities include 24-hour bar, an outdoor pool and a gym.
Your romantic getaway in Bandung will be perfect with a variety of tasty Indonesian and international dishes. Furthermore, refreshing bar is provided at the pool bar. Go around the resort by ATV or ride a horse, which is free for resort guests.
Read also: Photogenic Locations in Bandung to Visit this Long Weekend
Sapu Lidi Resort, a Romantic Getaway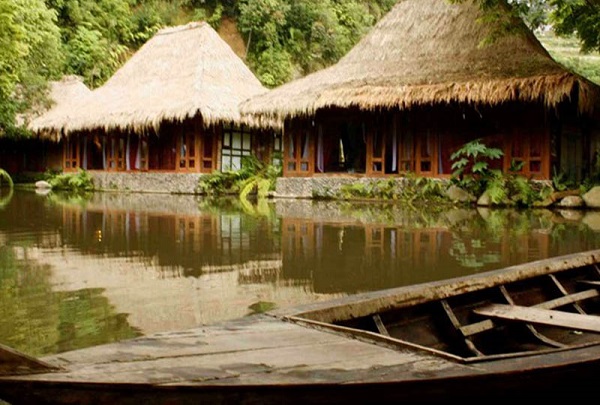 Situated on the slopes of Bandung's lush gardens, Sapu Lidi Resort is the right choice for romantic getaway in Bandung. Can you imagine having romantic dinner surrounded by lakes? This unique and fresh place, Sapu Lidi Resort is truly one with nature.
Designed with Javanese Joglo architecture in each room, this resort has 25 rooms in 4 different types. To satisfy your taste buds, Sapu Lidi Café offers the tasty Indonesian and Sundanese dishes. It is situated at Jalan Sersan Bajuri, Lembang Bandung and offers facilities, like gazebo and paddy fields. In addition, you can enjoy your day by canoeing around the lake or shop for crafts on site.
Imah Seniman Resort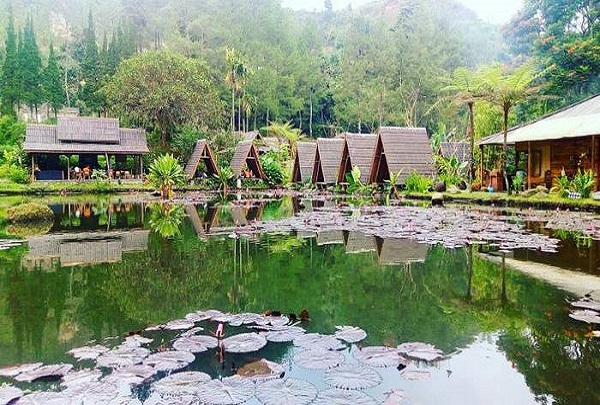 Another resort to consider for a romantic getaway in Bandung is Imah Seniman Resort. Offering traditional Indonesian thatched-roofed accommodation by lake, the resort boasts over-sized window overlooking a tranquil environment. Enjoy fishing in the afternoon, followed by a romantic dinner.
Read also: #MustTry: Snacks from Bandung, West Java 
Villa Air Natural Resort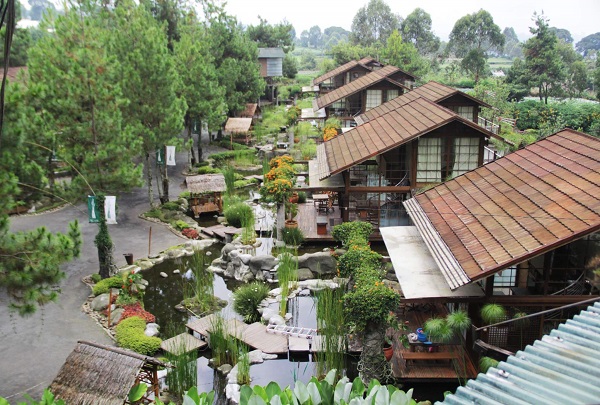 Villa Air Natural Resort is close to Gunung Tangkuban Perahu, Bandung. You will rejuvenate in the fresh air and tranquil ambiance. Villa Air Natural Resort is designed in an authentic traditional style, with every room equipped with a balcony and private terrace to satisfy its guests.
To fulfill guests' needs, Villa Air Natural Resort provides a swimming pool, Bunga Café, Indoor Sport, Gift Shop, coffee shop, and meeting room.
Sangria Resort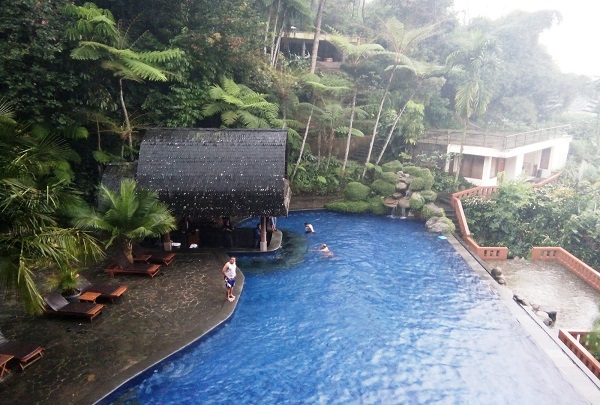 Lembang has a natural and stunning green hills, no wonder if this region provides numerous resorts with stunning views, one of them is Sangaria Resort. Surrounded by lush trees, this resort offers beautiful natural ambiance, with fresh air and well-equipped facilities in this resort. Situated on Jalan Hortikultura, this resort can be accessed from Jalan Setiabudi or Jalan Kol. Masturi to Lembang.
Read also: 7 Recommended Factory Outlet to Visit in Bandung
For those who stay here can also enjoy other tourist attractions, like Floating Market, De'Ranch and many kinds of food to spoil your taste buds in Lembang.
So, which resort would you consider for a romantic getaway in Bandung?