Bandung is the third largest city of Indonesia. Also famous as the City of Flowers, Bandung is well known for its culinary, factory outlets, and its cold weather. Visitors come from all over Indonesia to experience different things to do in Bandung's exquisite atmosphere.
Recently, there are a few places in Bandung that have become a favorite among tourists to holiday and of course, capture a lot of photos. These spots have unique backdrops for you to take photos at and adorn your social media feeds with images your circle of friends will envy.
This is a great place with many options to spend time with your family and friends, over a long weekend.
Rainbow Garden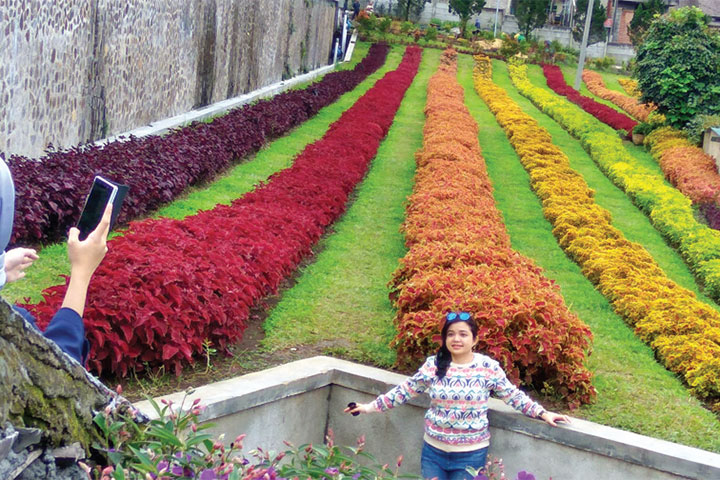 No need to go abroad to see a park full of flowers. Rainbow Garden, which is located inside the Floating Market complex in Lembang, offers a breathtaking backdrop for you to take photos. Rows and rows of flowers are arranged to resemble rainbow; thus explains the name. The unique thing about flowers at Rainbow Garden is around 80% of around 100 varieties of flower here are edible! The management of this park applies this for safety reason as many visitors come with kids.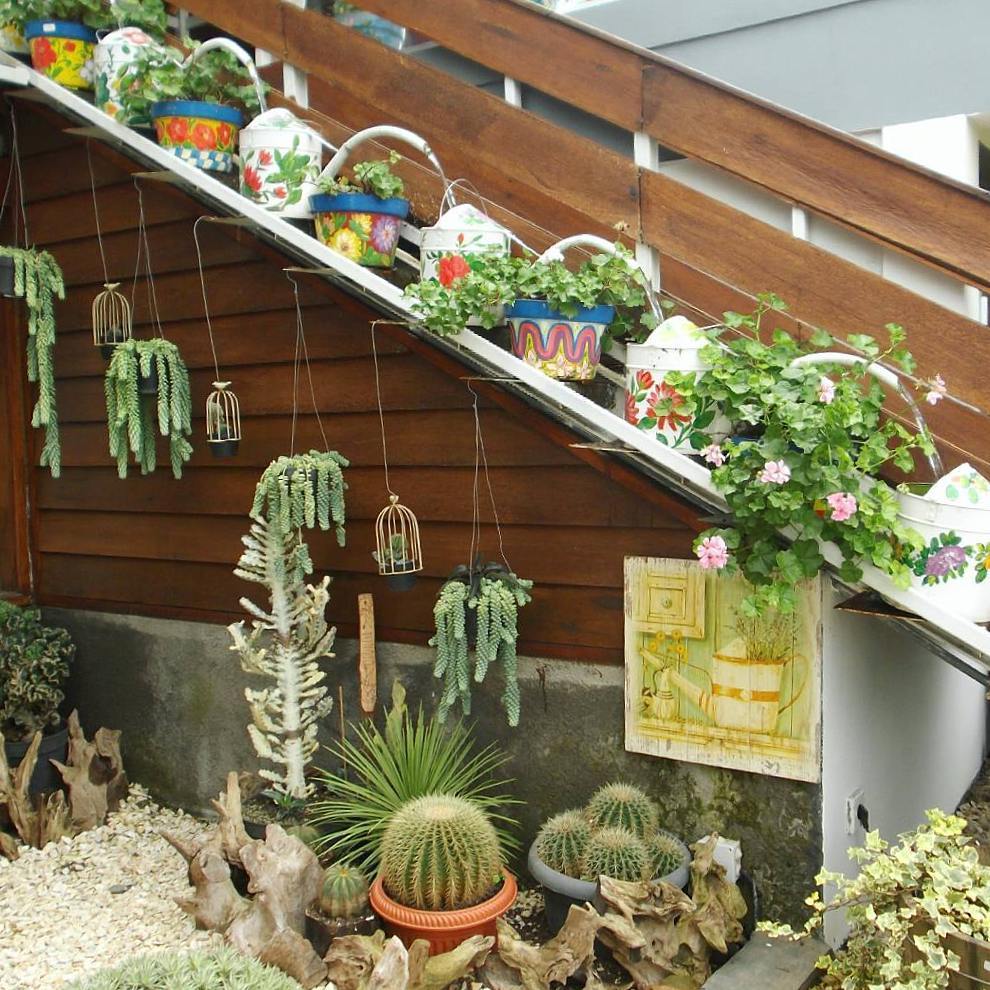 Aside from the flower park, you can also view other plants such as cactuses and greens. You can also buy organic plants to grow at your own home.
If taking photos is not your cup of tea, you can also walk around the garden to enjoy the scenery, and play in the swing to unwind. If you are looking for a kids-friendly, educative destination this long weekend, Rainbow Garden could be a great option.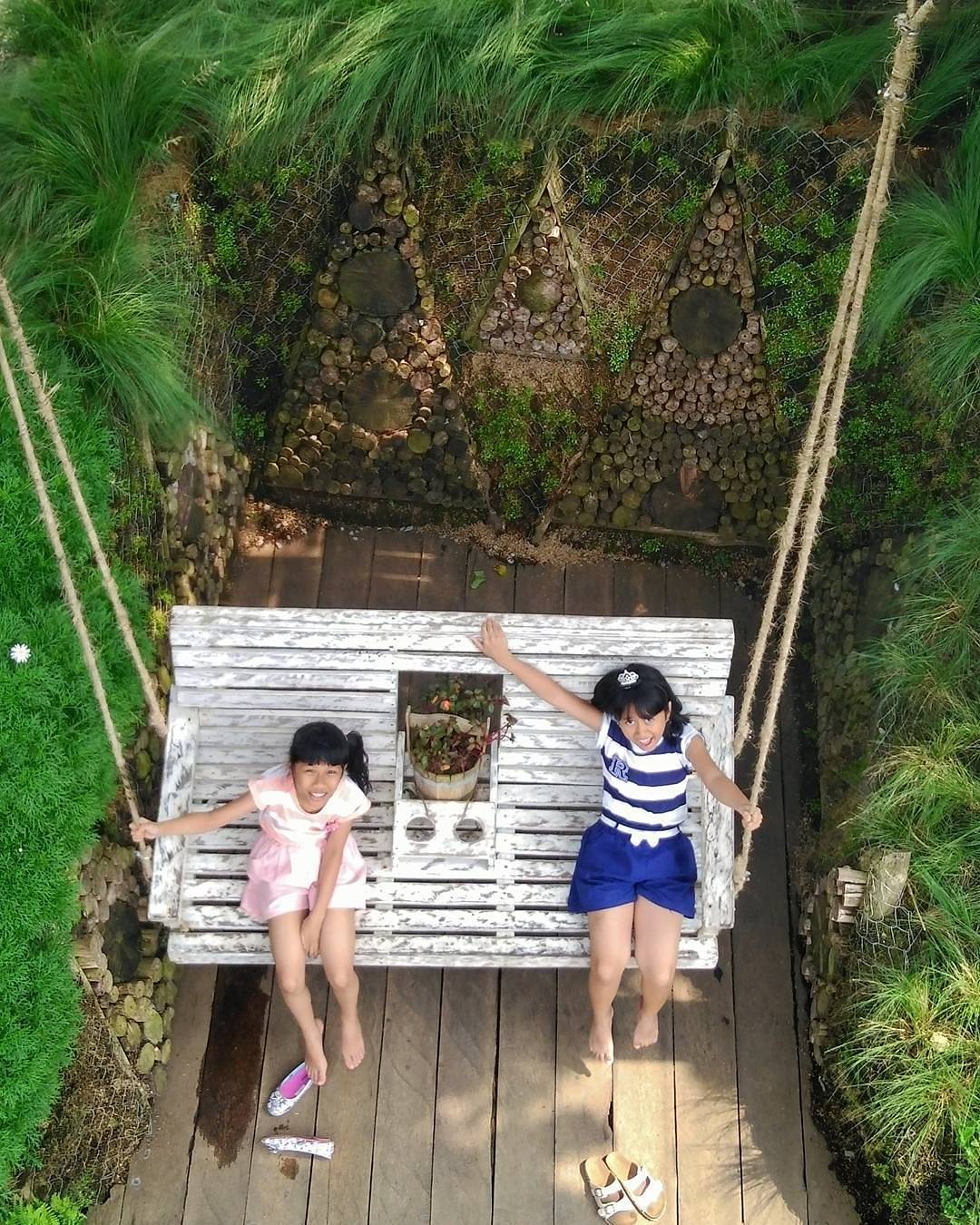 Location:
Floating Market, Jalan Grand Hotel No 33E Lembang, West Bandung
Entry fees: Rp20,000 (to enter Floating Market complex) and another Rp10,000 to enter the Rainbow Garden/pax
Opening hours: 09.00 – 19.00 WIB (weekdays) and 08.00-20.000 WIB (weekend)
Kota Mini Bandung (Bandung Mini City)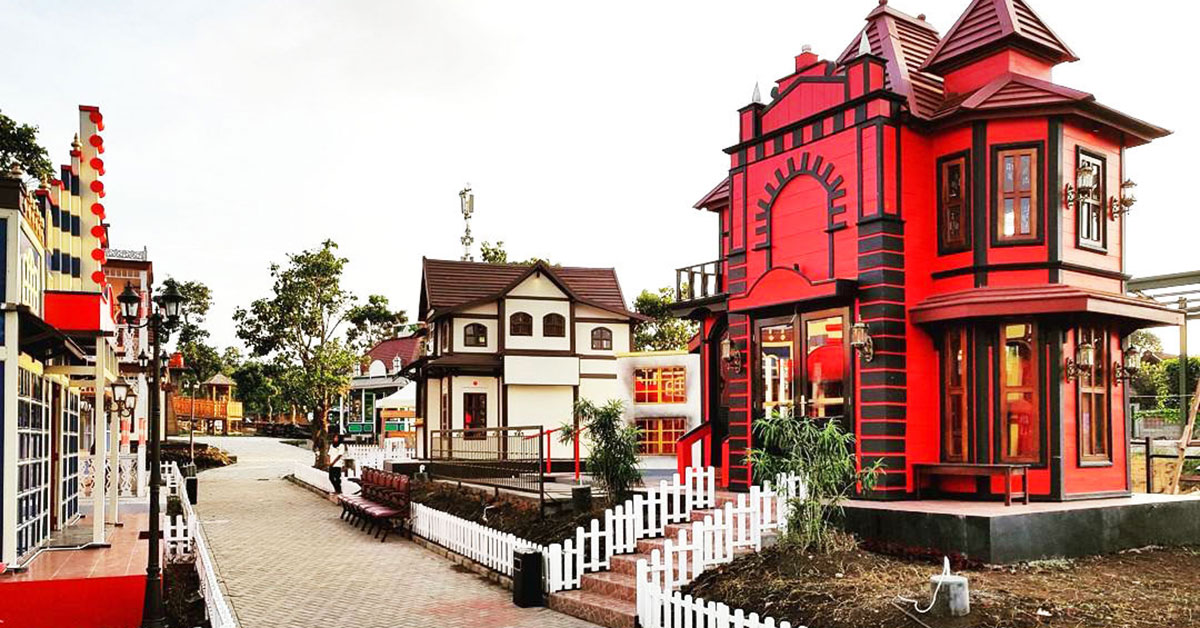 This newly launched European mini town in Bandung is another Instagrammable spot you can visit this long weekend. Here you will be excited to step into cute cafes and pose with the little architectures wearing European-inspired dresses. It is on the same location as Rainbow Garden.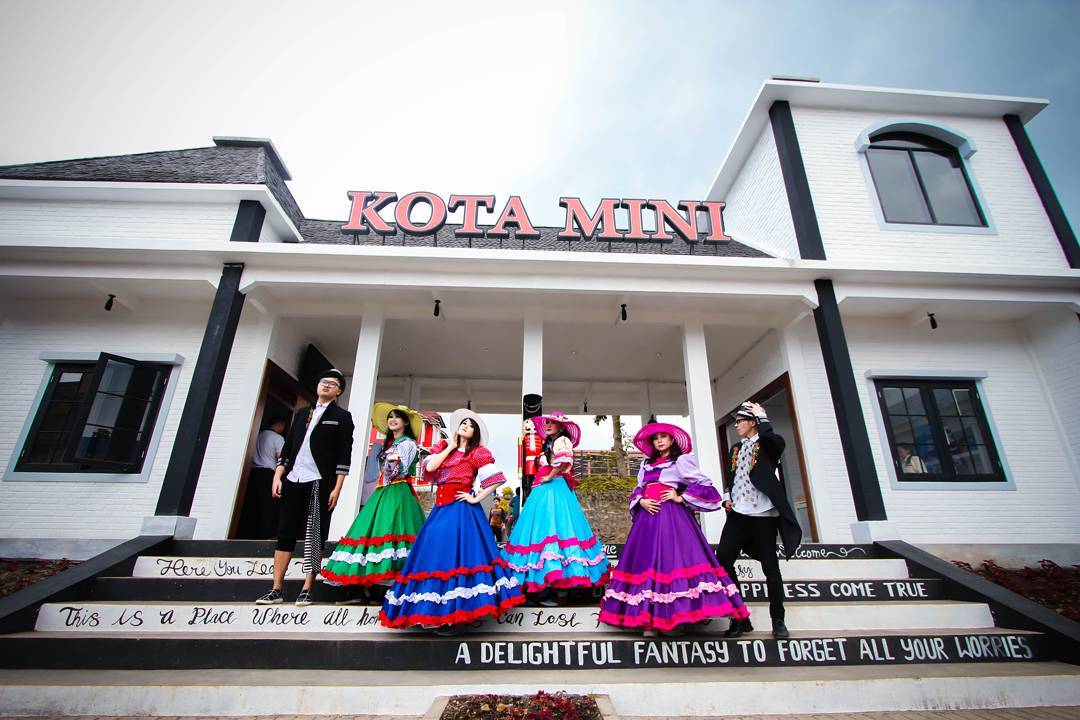 The mini town consists of rows of newly-built houses in European design, completed with lines of low white picket fences and doorsteps that lead to each house. Each house serves a different purpose, be it café, gift shop, teddy bear house, or cooking school that will thrill you and your kiddos! And yes, at these houses, you can let your little ones role play as master chefs, firemen, police, and doctor. They can also even hop on board a train that runs around the entire town.
This place is a 'heaven' for kids while teens and adults Instagram every inch of it.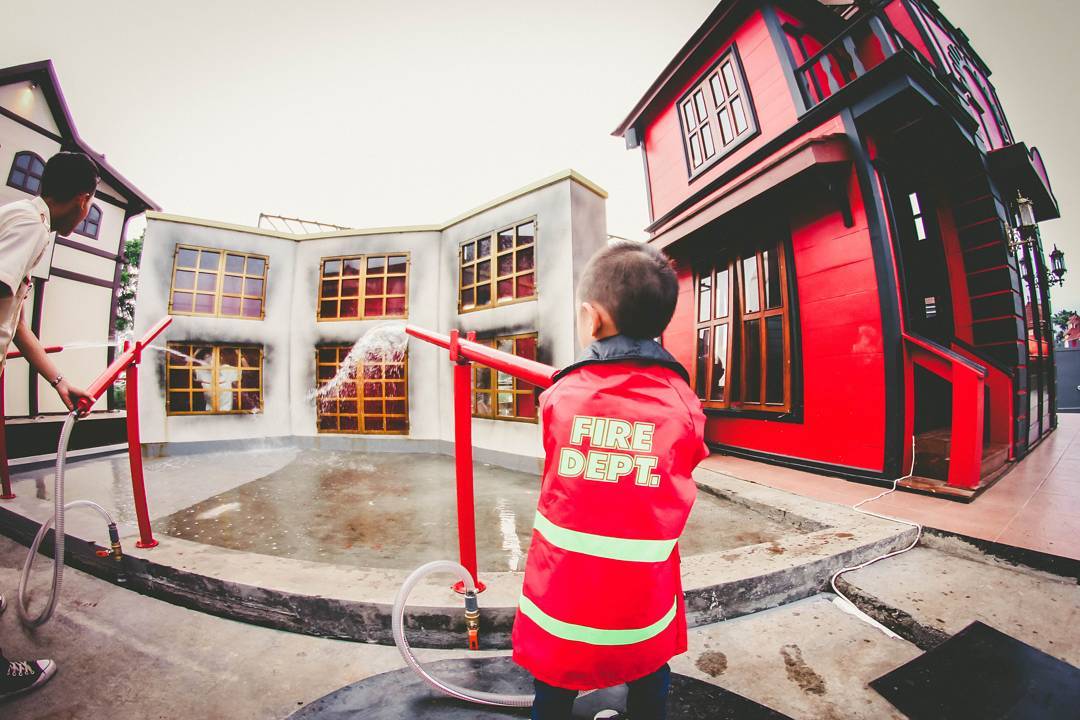 Location:
Jalan Grand Hotel No 33 Lembang, West Bandung
Entrance fee: Rp20,000 (to enter Floating Market complex) and Rp15,000 to enter Kota Mini
Opening hours: 09.00 – 17.00 WIB (weekdays) and 09.00 – 20.00 WIB (weekends/public holidays)
Bandung Chinatown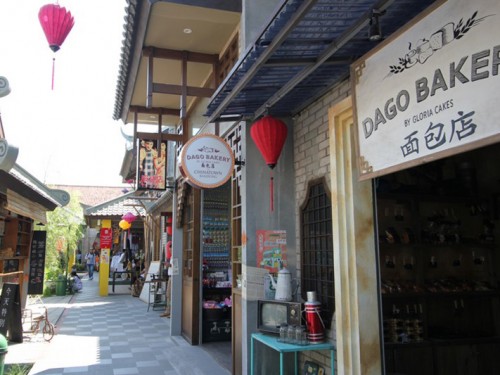 The Bandung Chinatown has just launched on August 4 2017. Although part of the city has always had an area which is popular as a busy trading and shopping center whose inhabitants are mostly of Chinese descent, but now part of Bandung's Chinatown has been renovated and revitalized, giving it a new magnetic appeal for tourists.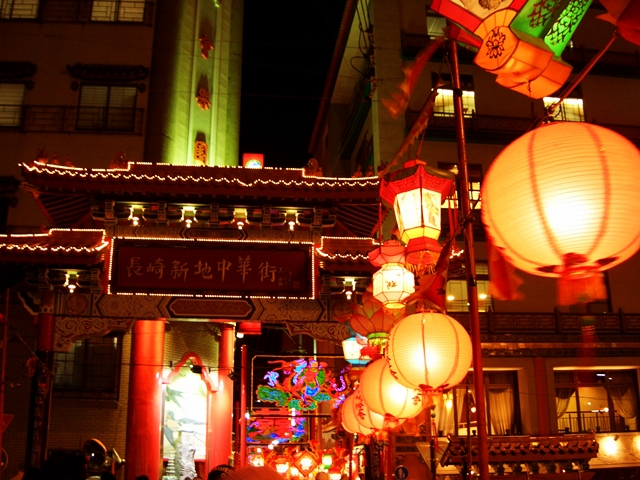 When entering the Chinatown, you will feel like you're on set of a classic kung-fu movie—just perfect for as backdrop of your photos. Vibrant colors of red, traditional Chinese houses and distinct Chinese ornaments are here and there. The melodies of the continuously playing traditional Chinese music altogether add the special ambiance.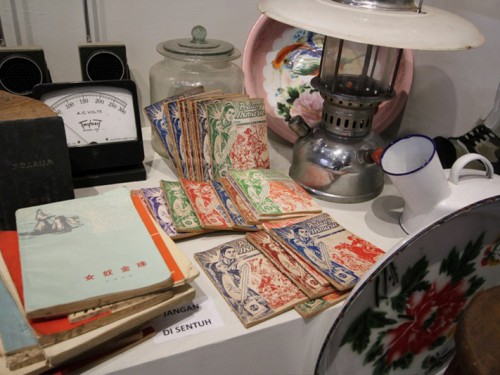 The reason why this area feels so nostalgic is the assembly of vintage and authentic antiques household items that are placed here as decoration. From various glass jars and antique lamps to vintage bowls and plates, these antiques definitely give that classic Chinese town vibes.
Location:
Jalan Kelenteng No 41, Bandung
Entrance fee: Rp10,000/pax (weekdays) and Rp20,000/pax during weekends
Opening hours: 12.00 – 22.00 (weekdays) and 12.00 – 00.00 (weekends)
Upside-down World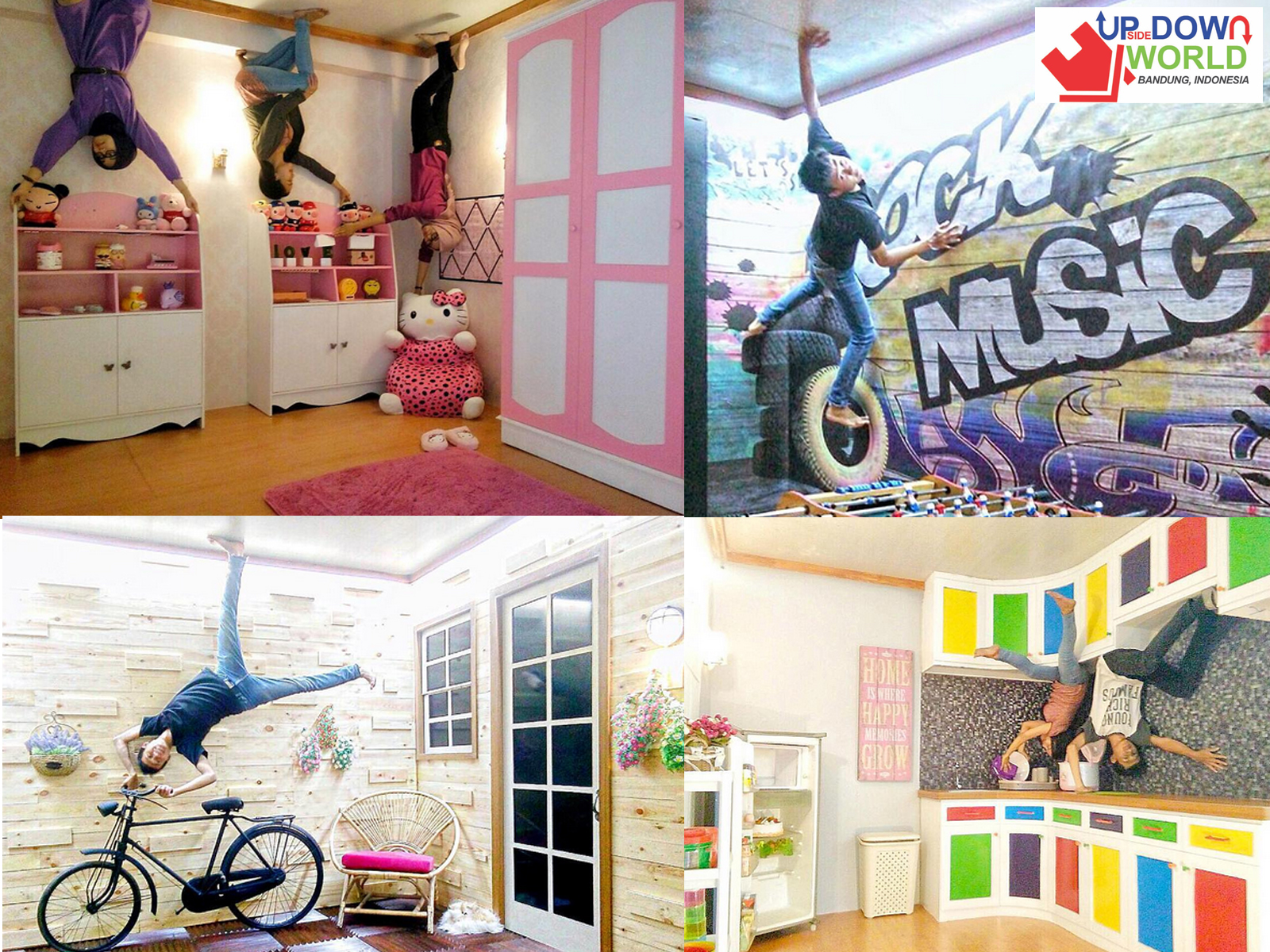 Compared to the previous three destinations, Upside-down World is not a new destination in Bandung. Just like the similar destination in Yogyakarta in Bali, Upside-down World Bandung really serves as photography destination.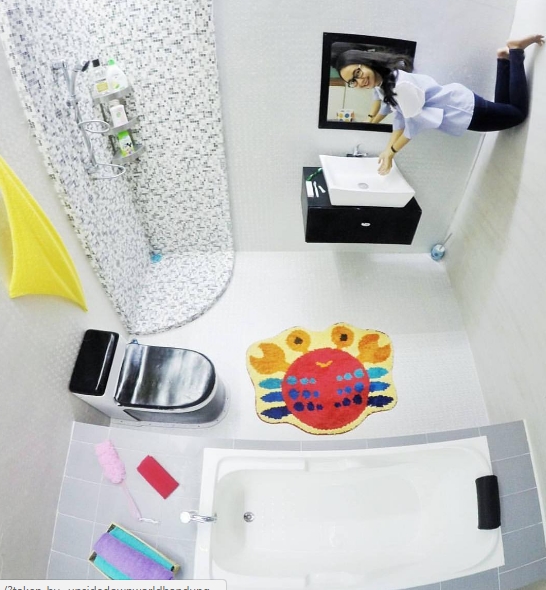 As the name implies, the Upside-down World Bandung has 10 rooms with furniture and properties that are installed upside-down. Furniture and ornaments at the living room, kitchen, and bedroom are all precisely arranged and installed securely, so you can take pictures here without compromising the safety.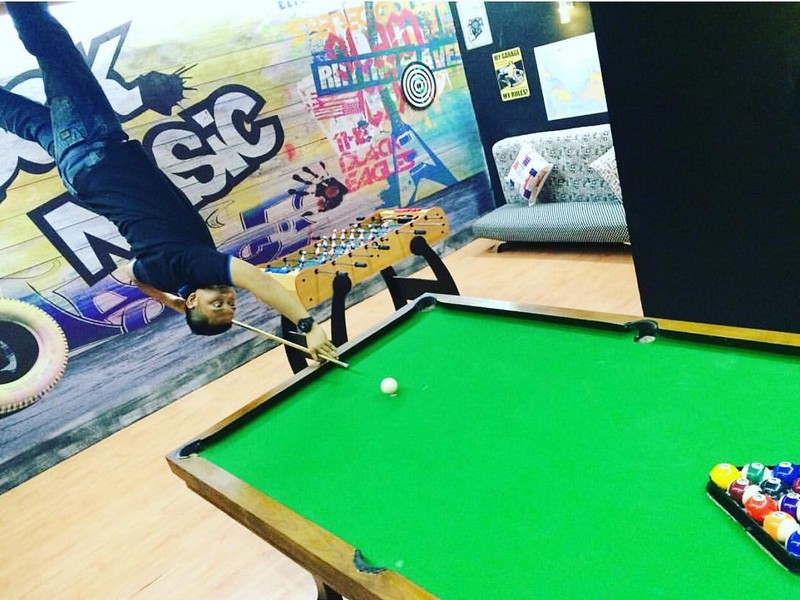 If you don't have any idea about the pose or angle to take pictures, there are staffs in each room to guide you. However, please wait patiently as visitors need to queue to take photos in this location. It is better to bring your own camera or smart phone to take pictures, and get them printed in the photo printing facility inside the house.
Location:
Jalan H Wasid No 31 Coblong, Bandung (near Jalan Dipati Ukur/Rabbani boutique)
Phone 022-20454234
Entrance fee: Rp100,000 for adult and Rp50,000 for kids with height under 120 cm
Opening hours: 10.00 – 20.00 WIB (Monday – Saturday) and 11.00-21.00 WIB on Sunday
Make sure you have freed up the storage of your camera or smart phone before going to these places, as every corner of each place is worth to capture. Happy holiday!