Ballet is a great activity for young children. Some of the benefits:
They learn to follow instructions
They gain a sense of discipline through learning new positions and steps
They learn co-ordination, balance and how to control their bodies in motion
They are active and getting daily exercise
They become comfortable performing before groups
Is your little daughter a budding ballerina? Here are our picks of ballet schools and studios in and around Jakarta:
Forever Dance Center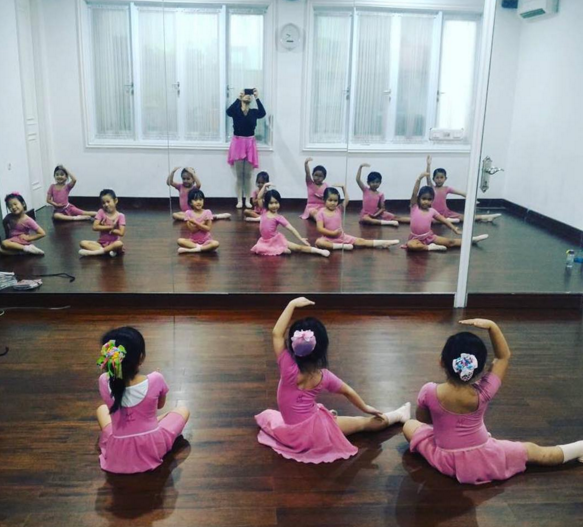 Ballet Forever Dance Center (FDC Ballet School) is a ballet academy with national and international certificate. The certificates are from Royal Academy of Dance London (UK), while its national certificate is in association with Marlupi Dance Academy (MDA) Jakarta Indonesia. The curriculum at FDC Ballet School follows international standard for ballet studios, and their certified teachers are ready to make your kiddos master ballet soon.
Address:
Pulomas Timur 2 No 116 East Jakarta
Phone 021-47866343 or WhatsApp 081296420360
http://foreverdancecenter.com/
Namarina Ballet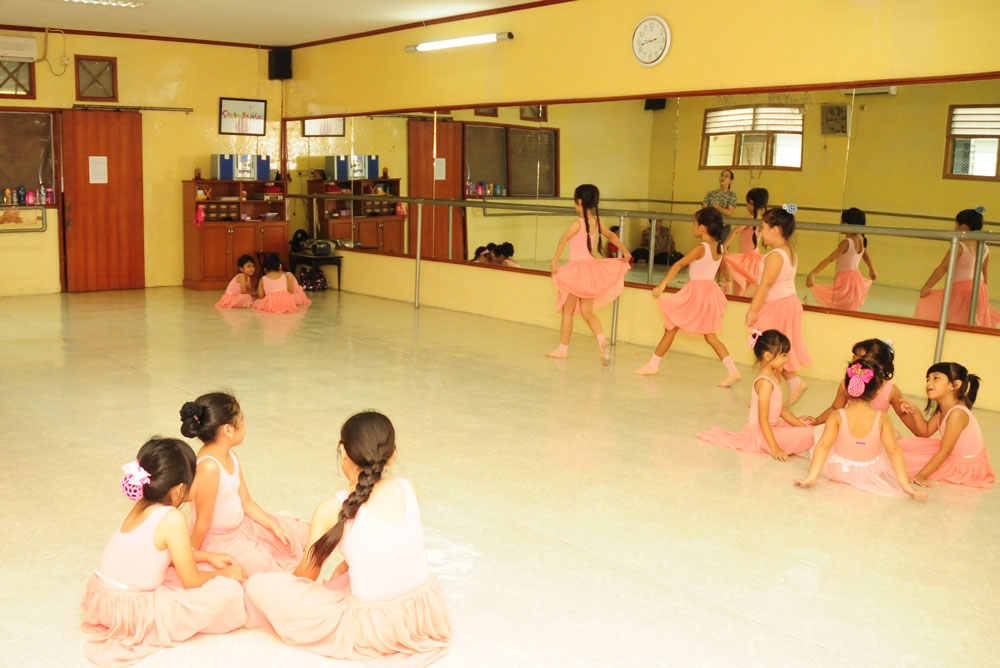 Here you and your kids can learn ballet from the very basic. Namarina uses the curriculum from The Royal Academy of Dance (RAD) London. The materials that are taught include Classical Ballet, Free Movement and Pointe Work. Every a certain period of time, students will have regular assessment to decide whether they can upgrade to the next level and get the ballet certificate from Namarina and RAD.
Address:
Jalan Halimun No 43, Guntur, South Jakarta
Phone 021-8294777, 8294778
http://www.namarina.org/
Marlupi Dance Academy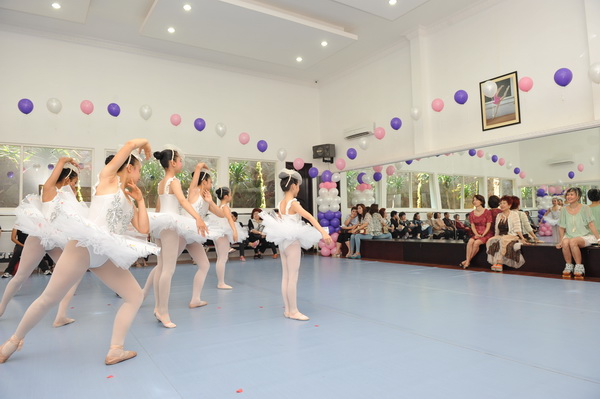 Marlupi Dance Academy is one of the oldest dance centers in Indonesia. Its ballet programs were adapted from the London's Royal Academy of Dance and the Beijing Dance Academy. The classes are available for children under 7 years old up to those who are above 25 years old. The final examination is Solo Seal Award, where it is also conducted by Royal Academy of Dance.
Address:
Jalan Green Ville Maisonnette F B8, Jakarta, Indonesia
Phone 021-56962941
Jalan Pandan 14, Surabaya 60272, East Java
Phone 031-5353428, 5320940
Jalan Pandan 26, Surabaya 60272
Phone 031-5479879, 5475615
http://www.marlupi.com/home
Ballet Sumber Cipta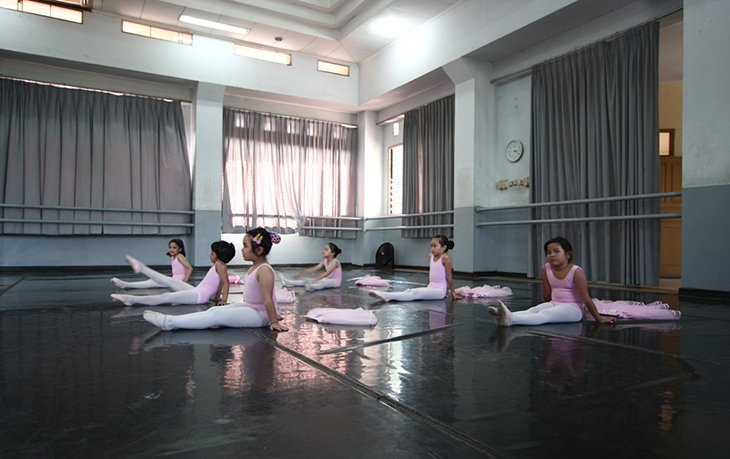 Sumber Cipta is known as the first ballet school in Indonesia that uses "Vaganova" method from Russia. Farida Oetoyo, the founded of Sumber Cipta brought the method herself through her study in Bolshoi Ballet. Today Sumber Cipta has hundreds of active students ranged from baby class to advanced class and contemporary ballet with school located in multiple studios in Jakarta and Tangerang.
Address:
Jalan Pondok Pinang Raya No 1, Pondok Pinang, South Jakarta
Phone 021-7659467
Rukan Puri Niaga III, Jalan Puri Kencana Blok M8 No 2E, West Jakarta
Phone 021-58303449, 58303450
Bona Indah Bisnis Center No 9P, 3rd floor, Jalan Karang Tengah Raya Lebak Bulus, South Jakarta
Phone 021-2923711
Other locations can be viewed here https://sumberciptaballet.com/schools/
https://sumberciptaballet.com/
Ade Rayanti School of Ballet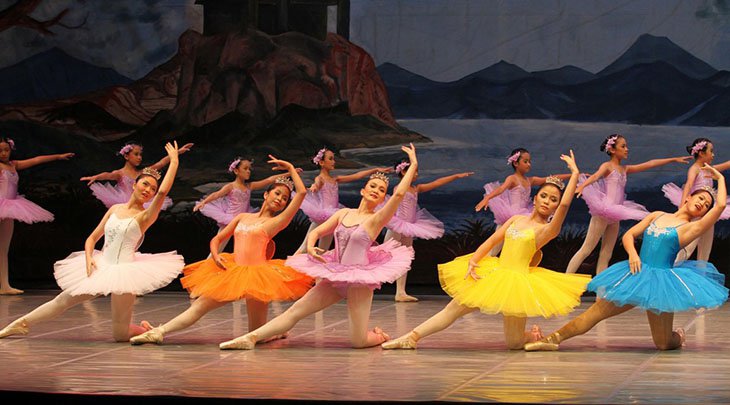 Established on 1967 by Ade Rayanti, Ade Rayanti School of Ballet is specializing in Classical Ballet. The curriculum is based on Vaganova System from Russia. In 1979, Ade Rayanti School of Ballet got Patronage from Alexis Rassine, London. The classes at Ade Rayanti School of Ballet are divided into 2 stages: Children Grade (Grade I-VI), and Professional Grade.
Address:
Jalan Delman Indah 8/20 Tanah Kusir, Kebayoran Lama, South Jakarta
Phone 0815-970-5878, 0816-4836-406
http://aderayanti.com/
Kemang Dance Center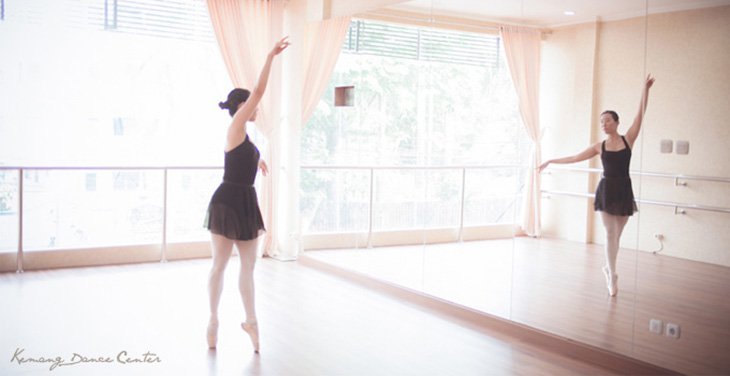 Kemang Dance Center's Ballet Classes are based on Royal Academy of Dance (UK) syllabus. The classes at Kemang Dance Center are Baby Class (for children under 1 year old), Pre-primary Class (3-6 years old), Primary (6-8 years old), Grade 1, up to Grade 3 for teenagers and adults. The curriculum in here will open doors to examination and certification by the syllabus and eventually a path as a professional ballerina or dancers.
Address:
Jalan Bangka Raya RT 13, Bangka, Mampang Prapatan, South Jakarta
Phone 021-71794726
http://kemangdancecenter.com/