Your pets too need grooming and pampering! Fortunately there are many pet salons and grooming services in Jakarta where you can glam up your furry friends. Let your pets be as fabulous as you are by spoiling them at these 7 top pet groomers in Jakarta:
Happy Pet Salon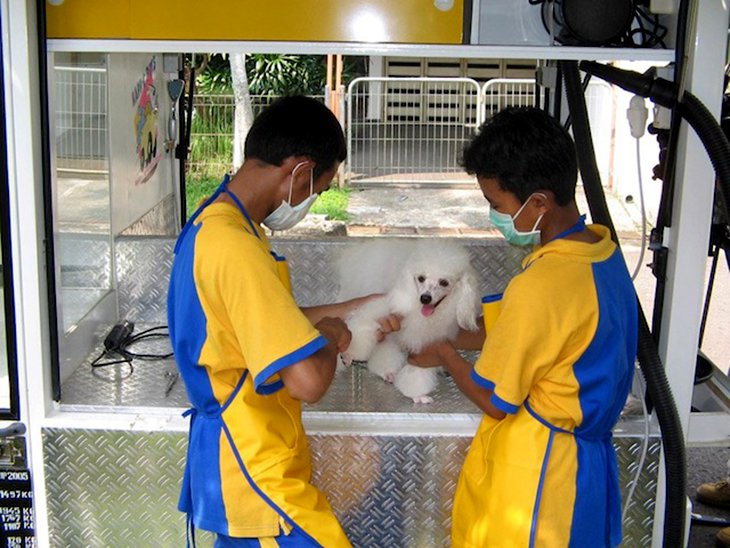 Happy Pets Grooming is the first cats and dogs salon in Indonesia that provides grooming and hair spa services at the customer's home. Happy Pets provides many grooming services such as Bathing Dog and Cat, Skin & Coat Conditioning, Hair Spa and Massage, Blow Dry, Manicure and Pedicure, and many more. This is a perfect solution when you have no time to take your pets to the salons (or when the traffic is crazy!).
Operational hours: Monday to Saturday, 7.00am to 5.00pm
Contact: 021-55966092, 021-55966093, 082311123123
Vodka and Latte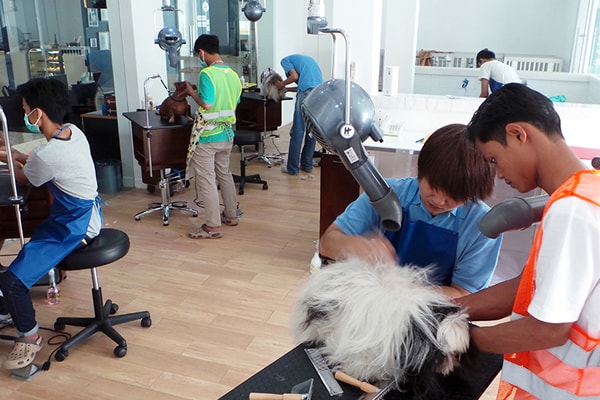 Vodka and Latte is the first and only Japanese grooming and training facilities that is inspired by Tetsuya Yoshida, a famous Japanese dog groomer who insists on using organic product whenever possible and in a green friendly environment. It provides services such as Wash and Trimming, Styling, and Spa. On top of that, there are also playground, pool, and daycare available at Vodka and Latte facility.
Address:
Jalan Kemang Timur Raya 88A, Jakarta 12730
Phone 021-71793737 / 087771001338
Groovy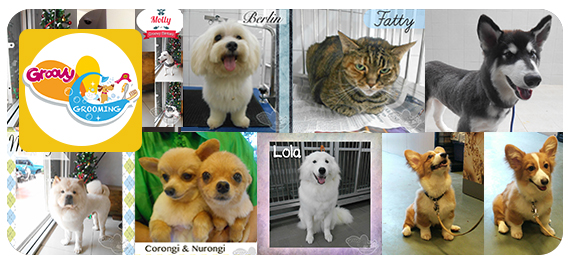 Started off as a pet shop in Kemang, South Jakarta, now Groovy also provides grooming, premium pet foods and retail products for your pets. Groovy always follows the trends of pet grooming to satisfy their customers' grooming requirements. Their most popular grooming services include Full-Service Grooming, Full-Service Bath, Medicated Bath Treatment with Skin Screening, and Anti-Tick and Flea Bath Treatment.
Operational hours: Monday to Saturday, 09.00am – 17.00pm
Address:
Jalan Kemang Raya No 44, Jakarta 12730
Phone 021-7197704, 71792158
Jakpetz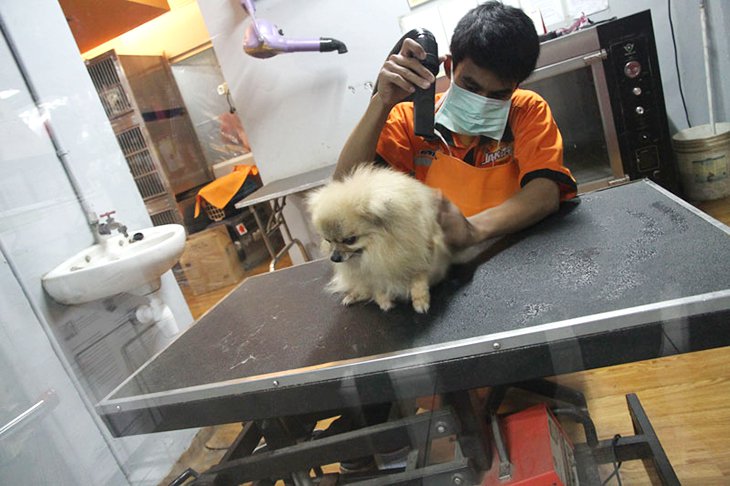 Jakpetz provides professional grooming services for your pets, supported with experienced groomers who master various styling for various breeds as well as the latest salon equipments. They use natural grooming products to ensure your pet looks, feels and smells great. Jakpetz also provides regular scheduling for customers who would like their pets to have automatic periodical grooming.
Address:
Jalan Kemang Selatan No 125, South Jakarta 12730
Phone 021-71791363 or WhatsApp 087878784766
Cub N Kit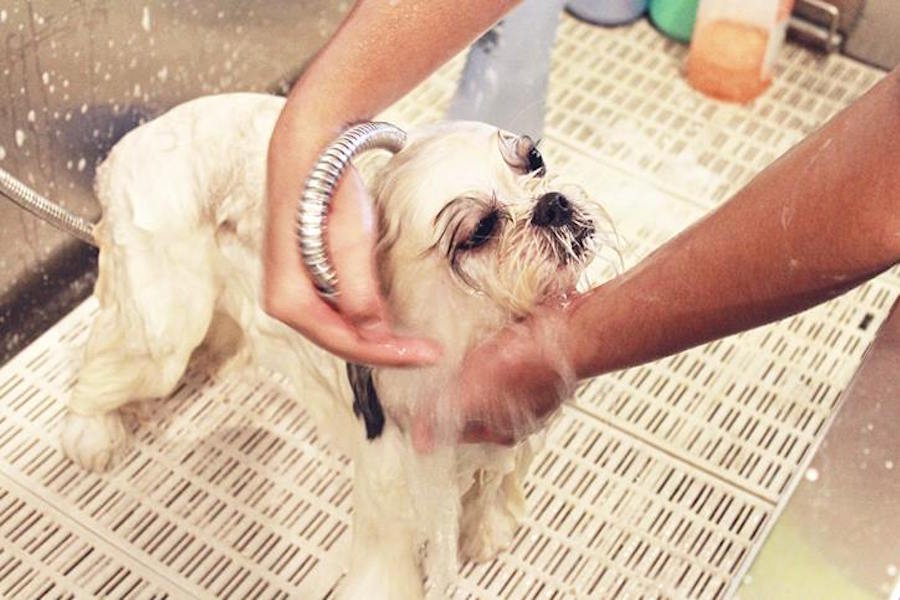 Cub N Kit's grooming caters to the different needs of your pets—normal treatment, special treatment for dogs with skin problems, and medical treatments for skin diseases. They even have dry treatments for when your pets are sick or it's their time of the month. Don't worry about hygiene, as the crew at Cub N Kit sterilize their facility once a month.
Operational hours: Monday to Friday, 09.00am to 18.00pm
Address:
Jalan Pluit Raya No 132B/C/D/E
Phone 021-6618783
Urban Pets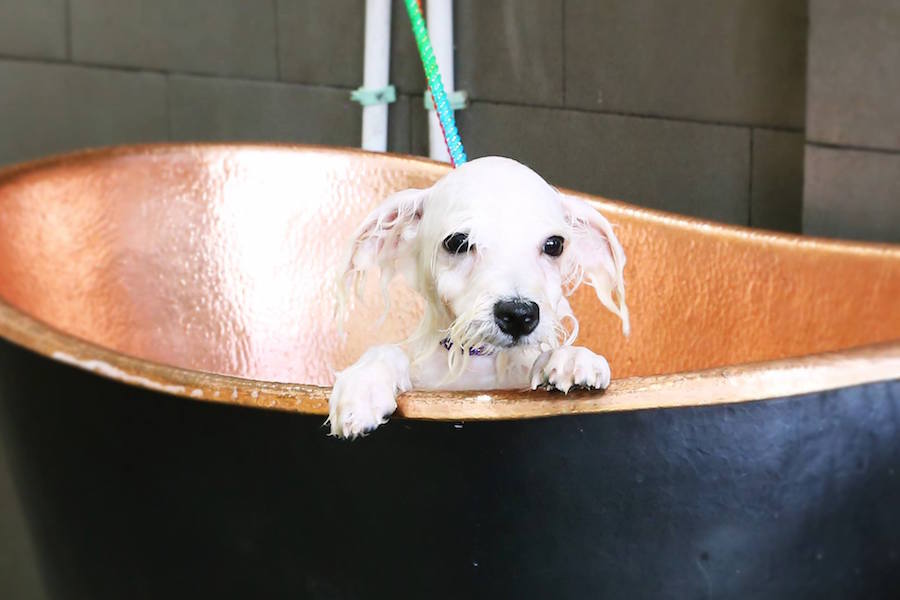 The crews at Urban Pets are ready to give your pets a full wash in the tub, which also includes a brush-out, bath, ear cleaning, puppy pedicure, and a basic trim if needed.
Operational hours: Everyday, 9 am to 7 pm
Address:
Rukan Gallery Niaga, Jalan Haji Nawi Raya Unit 9 F-G, South Gandaria, Jakarta
Phone 021-75910848