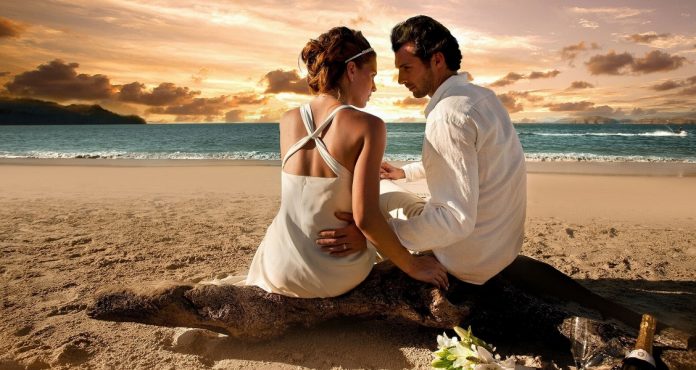 Bali is known to be a land that provides all, from romantic destinations to more adventurous ones. Bali is therefore the ideal location for a honeymoon-you can choose according to your partner's preferences, whichever it maybe. It does not even have to be for a honeymoon but it's the perfect place to travel as a couple.
Here are the most romantic places to be in Bali:
Telaga Waja Rafting and ATV Ride Packages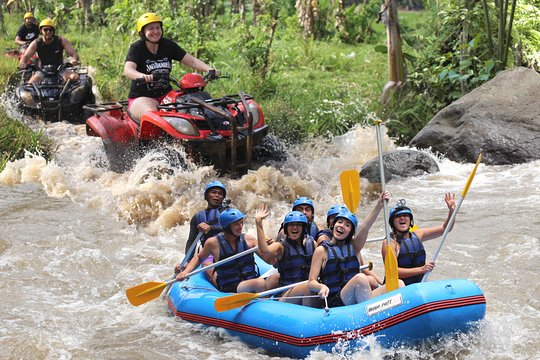 Feeling more adventurous? Then the Bali Adventure Quad Bikes and Rafting is the perfect activity for you to try with your partner. First, you will be picked up from your hotel to gear up on a quad bike to take you around serene Bali jungles. Sure, you are bound to get splashes of mud or dust here and there from your journey, but the next destination will clean off any remnants of mud on you. The final destination is to enjoy a rapid rafting experience as you wash the dirt off your body, rafting down one of Bali's popular river channels.
Tegalalang Rice Terraces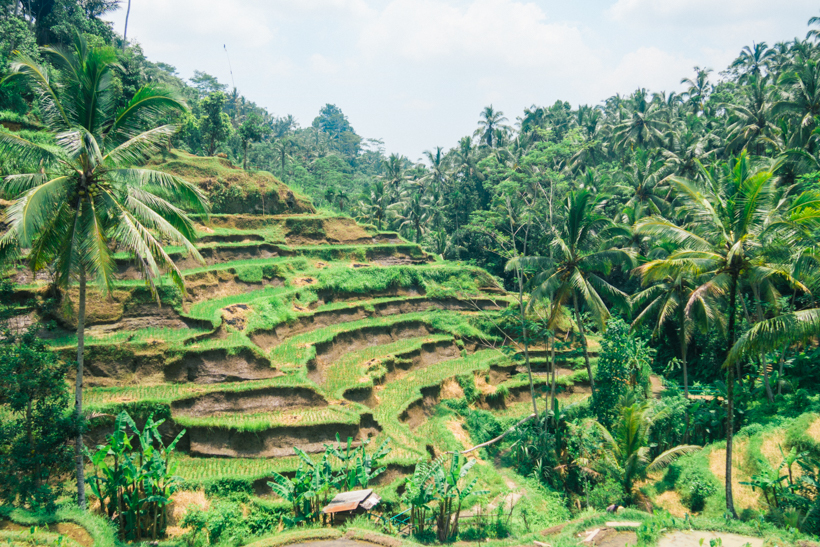 Other than its rich culture and pristine nature, Bali is also known for its beautiful rice paddies. In fact, their rice paddies are some of the most beautiful in the world. When visiting you can walk through some and explore the different areas, but afterwards we recommend you to head to one of its restaurants. It overlooks the rice terraces, offering a breathtaking view and giving both you and your partner a romantic moment.
AYANA Resort and Spa BALI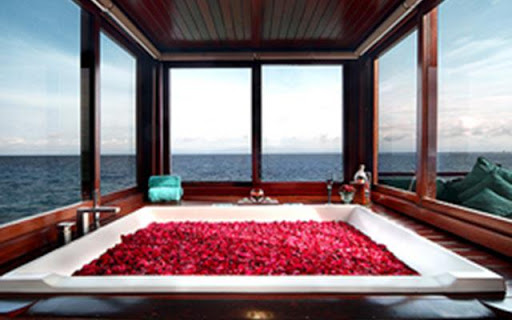 One of the most famed Spa resorts in Bali is the AYANA Resort and Spa, for several reasons. Their spa is located above the cliff, giving visitors a look at the most beautiful sunset above the Indian Ocean while enjoying the massages provided by the resort. The Diamond Miracle package will surely relax you and your partner, for they have additional treatments that is also very romantic. The both of you will soak in a bath filled with 500 rose petals while eating strawberries and drinking champagne at the end of your luxury treatment.
Lovina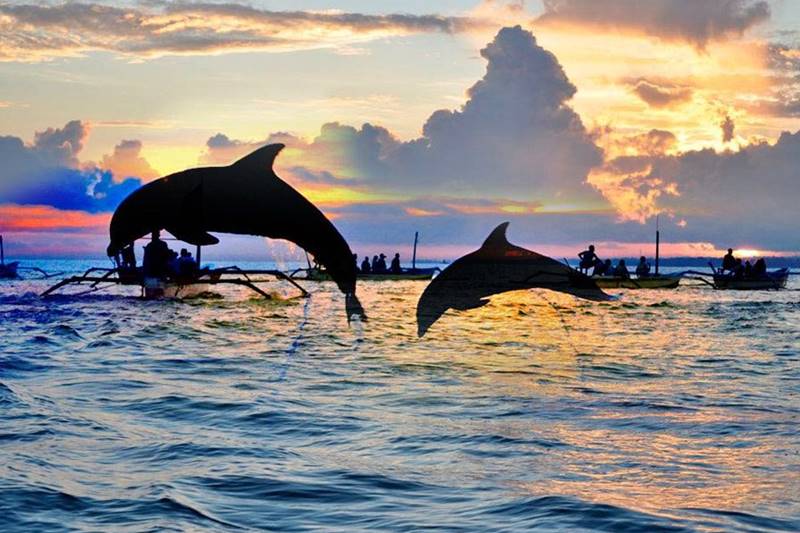 Dolphin Watching can be one of the interesting experiences that you can have in Bali. You can book yourself sunrise dolphin tour by heading over to Bali's northern border towards Lovina. However, that is not all, as dolphin watching is usually packaged with options to see popular attractions in the area like Gitgit Waterfall and Ulundanu Beratan Temple. Visitors needn't worry, as your guide will know exactly where the dolphins are to ensure a romantic day for you and your partner.
Air Bali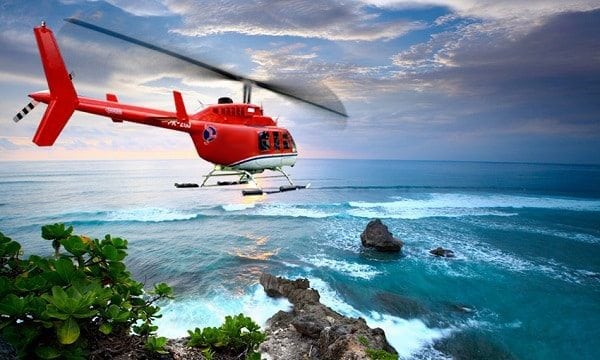 Traffic jams are a problem for most parts of Indonesia, not excluding Bali. If you are one that cannot deal with the heavy traffic, then we recommend you to book a romantic helicopter ride from Air Bali to see the many tourist locations all over Bali. You will be picked up from your hotel in Seminyak, Kuta or Nusa Dua then head over to Benoa Heliport to take off.
Some of the destinations you can see include Tanah Lot Temple, spectacular coastlines, the outline of Mount Batur's in the background, Uluwatu temple, kuta beach seashore, limestone cliffs for a duration of half an hour to one hour. That is not all as you can also watch remote villages, rice fields, and river gorges on your way back.
Gili Islands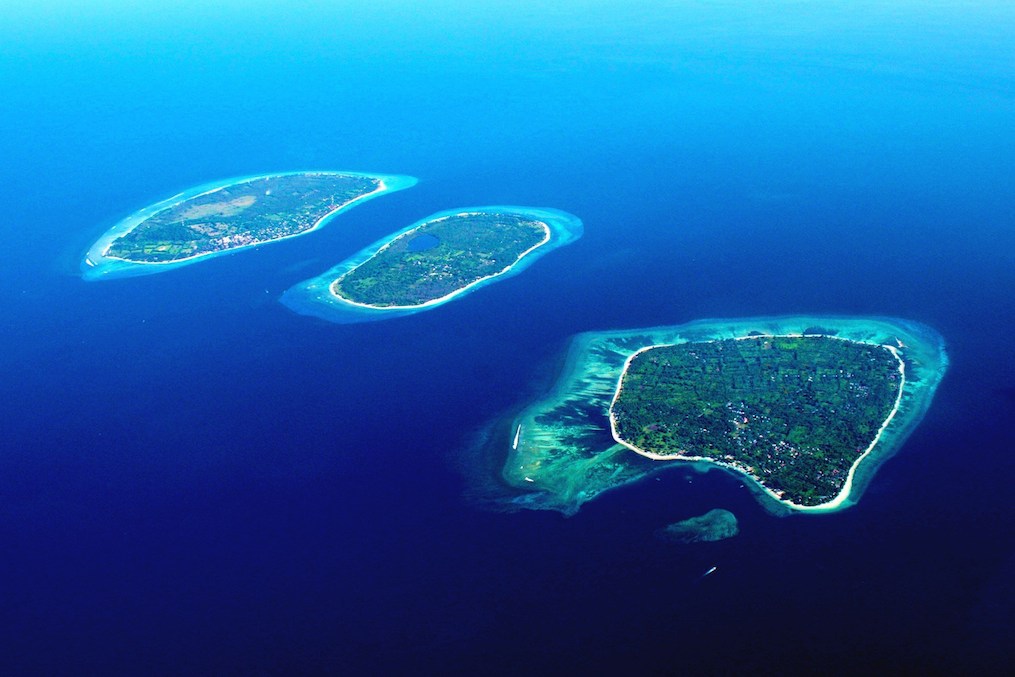 Visiting Gili Islands should also be in your itinerary if you truly want to experience the romance that Bali can bring. Empty beaches and complete privacy is something that any couple would like to have during a romantic getaway, so head over to Gili Meno. It is the most pristine from the three islands-Gili Trawangan, Meno and Air. What sets this island apart from the rest is that Gili Island is considered to be one of the finest beaches in Bali to swim, surf and relax. Activities the both of you can do include diving, as most of the beaches in Gili are famous for their coral reefs; watching underwater wildlife and swinging on a swing during the romantic sunset.
Bali Zoo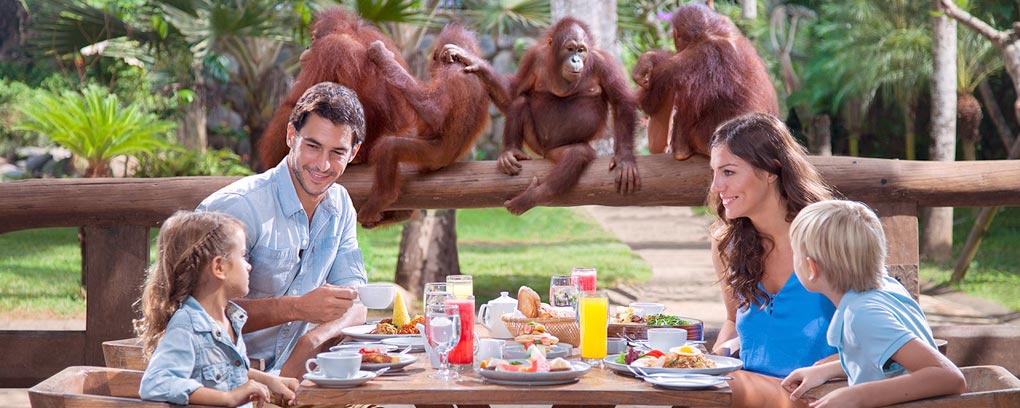 Couples who love animals should check out the Bali Zoo. Here, they will be able to interact with different animals such as elephants, deer, parrots and more. Not only interact, but they will be able to see and know more about other animals such as saltwater crocodiles, African lions, Asian forest tortoises, silver-colored gibbons, and wild boars. But the key attraction to all of this is the breakfast with orangutan. You can enjoy your breakfast gazing at these funny creatures.
Have you been to any of these locations? Is there any other locations that you would like to visit? Share your experience with us in the comments section below!