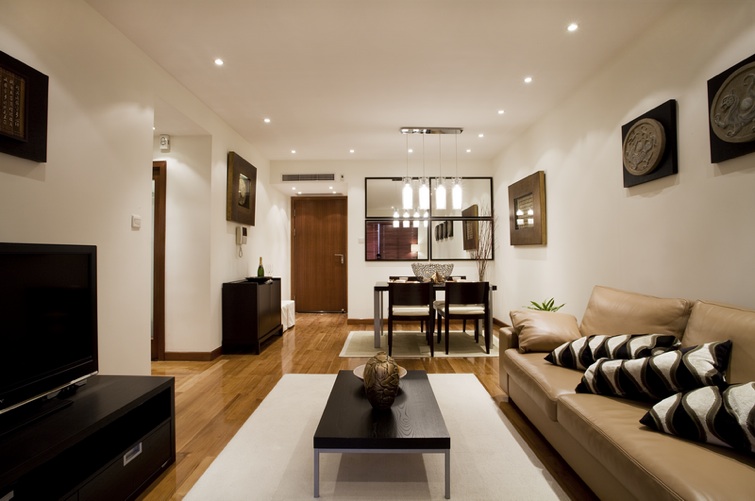 Housing is one of the most important things you need to deal when you first arrive in Jakarta. There are many options you can choose for living, from renting a dorm (or indekos), independent house, or live in an apartment. All depends on your preference and budgets.
Living in a serviced apartment can be the most easy option for new for expatriates.  Apartments offer a wide range of facilities with quite affordable prices. There are also many more benefits if you prefer to live in apartment than any other housing options:
More conveniences
When you choose to live in an apartment, you can expect more conveniences. Apartments are relatively smaller than house, so it will be easier for you to clean it. All maintenance is generally included and managed by the apartment management.
Strategic locations
Most apartment buildings are located near the heart of the city or office buildings. Business centers and malls are just a walk away. You can save time, gasoline (if you own your own vehicles), and you don't need to deal with traffic jams.
More facilities
Regular housing complex usually doesn't have complete facilities. Most apartments in Jakarta are equipped with fitness centers, tennis court, swimming pool, and jogging track that will make your work out routine easier. Some even have beauty salons, restaurants, and convenience stores to accommodate your daily needs.
Security
Security is tight at apartments buildings. With the a secure access to apartment building, security team and CCTV, living in apartment is safer than in landed house. The security team is also one call away from your unit, should you need their help.
No mosquitoes, lizard, cockroach, or bugs—apartments are cleaner
Mosquitoes are usually the main 'problem' when living in houses, especially night time. Not to mention cockroach (yikes), lizards on the ceilings, and other bugs that invade your house. High rise apartment buildings usually are free from these creatures, since they don't have natural access to the building. Maybe you will find one or two cockroaches or lizards but not as much if you live in the house.
No Flooding
Jakarta is famous for its 'annual flood', especially around January-February. Living in apartment will save you from flooded homes. Most apartments in Jakarta are built higher than the road, so even if the surrounding apartment areas are flooded, at least you know that your belongings and furniture are safe from the flood damage.
Affordability
An apartment is likely to be cheaper than a house in the same area. Small apartment unit means lower power costs. You also can cut down maintenance expense since some maintenance is managed by the building's management. It's also possible to cut down on vehicle use, since many apartments are located in strategic area where catching public transport is more feasible option.