After the success of our 7-Day Green Smoothie Challenge, we are back with …drumroll…SALADS!
When it comes to weight loss, exercising is not enough. You also need to switch to healthy eating habit. However, this does not mean that you need to remove sugar, carbohydrates, and fat completely from your diet. The key is to balance your meals according to your daily calorie need.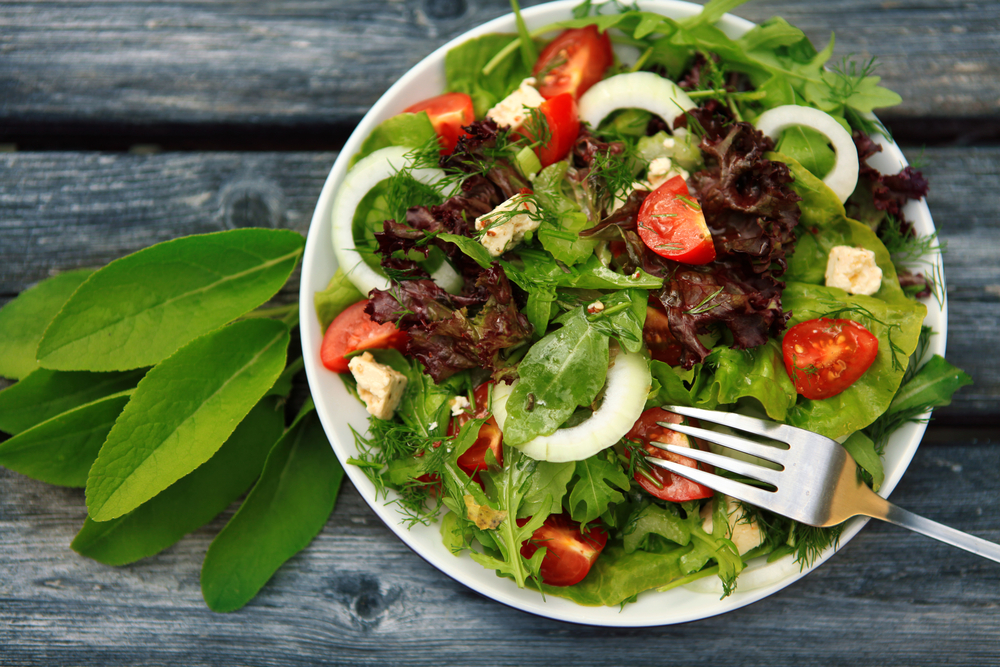 You may need to talk to your doctor or nutritionist to find the best eating pattern for you. But, regardless of it, if you are looking for weight loss, salads are a must for you. In fact, they should be a major part of your meal.
Why?
Salads are not only healthy, but they are easy to digest. Including salads in your diet and making lifestyle changes will go in a long run to keep your body in shape and live a healthy life. But, which salads are the best to aid weight loss?
Here are 7 delicious, healthy and really easy salads. Before you get started, let's go over a few basics.
Step 1
Get all the ingredients ready for these salads and try one everyday for a week. The Printable Salads Shopping List is here. Just print and check all the ingredients already in your fridge/kitchen.
Step 2
Prep your ingredients for your salads as per the recipes for each of the 7 day challenge.
Step 3
Make your first salad post your selfie with the salad along with your comments here on our FB page. Remember to tag Indoindians and hashtag #7DaySimplySalads
FOR 7 STRAIGHT DAYS :
You'll make a healthy, tasty salad that will fuel your body and boost your energy. This is not a salad only diet. We believe in health AND happiness.
Please share your questions, comments and feedback below: