Are you planning to visit tourist attractions in Banjarnegara? Besides being famous for Dawet Ayu, Banjarnegara Regency also has various tourist destinations including the famous Dieng tourist area.
There are many more tourist destinations that you should visit which also provide popular photo spots to post on Instagram.
Here are some of the most instagrammable locations in Banjarnegara:
Kawah Sikidang, Dieng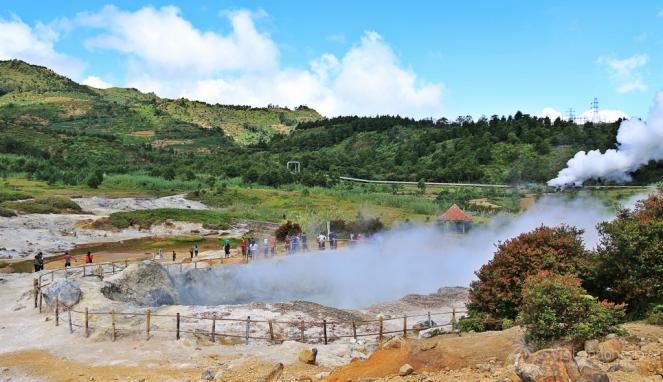 Kawah Sikidang which is located in the Dieng Plateau area is one of the must-visit tourist destinations. This location is unique and presents several unique and different photo hunting spots in Banjarnegara. With a background of craters and hills, you will get really instagrammable photos.
In this crater, you can not only enjoy the beautiful view of the crater but can also enjoy it's unique delicacy. One of which is crater boiled eggs. That's right, there are several types of eggs that are boiled directly in the main crater of Sikidang and it's safe for consumption.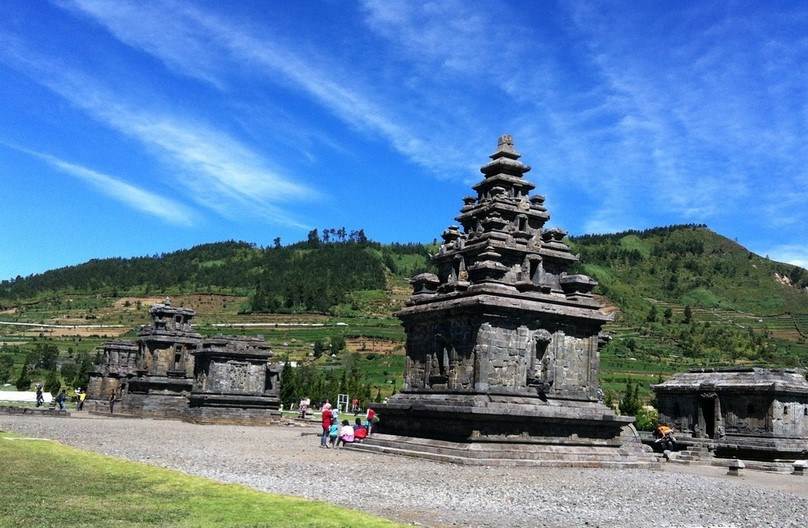 The district apparently has a unique temple area, but you won't find a temple like Borobudur. The Temple area in Dieng consists of several small temples surrounded by a green and beautiful garden. There are many interesting photo spots with the background of a small temple and a green expanse.
There are several clusters of temples there which are neatly arranged with green expanses. So this location is very appropriate for family tourism while sitting and enjoying the coolness of the tourist location. Several instagrammable photo spots are also provided, including live properties such as hello kitty, puppets, and others.
Bukit Sikunir Dieng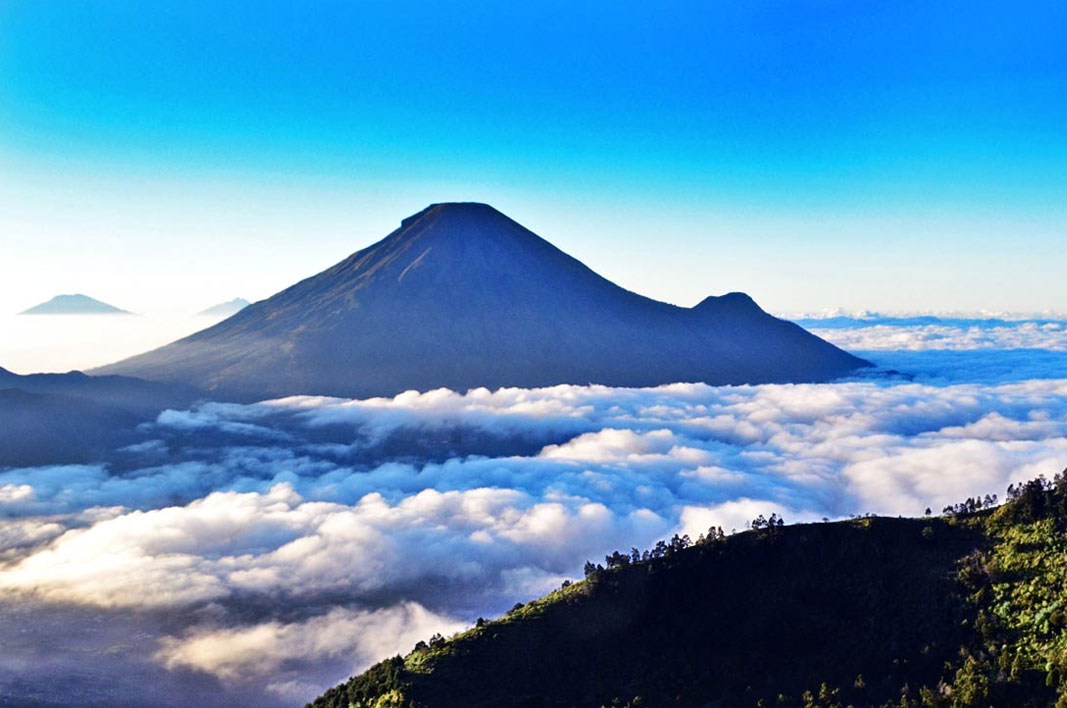 You must have heard of Bukit Sikunir, one of the photo spots with the best mountain background in Asia, right? That's right, Bukit Sikunir is located on the border of Wonosobo and Banjarnegara regencies.
Start your morning by climbing Bukit Sikunir to get a very enchanting view of the Sunrise. This hill has become one of the iconic tourist attractions in Banjarnegara that you must visit.
To get to the top of Sikunir hill, you have to climb the stairs first with the cold breeze of dawn there. However, the feeling of tiredness and cold soon paid off with a very beautiful view at the top of the hill. You will enjoy the view of the sunrise with the background of several mountains that line up neatly.
Telaga Dringo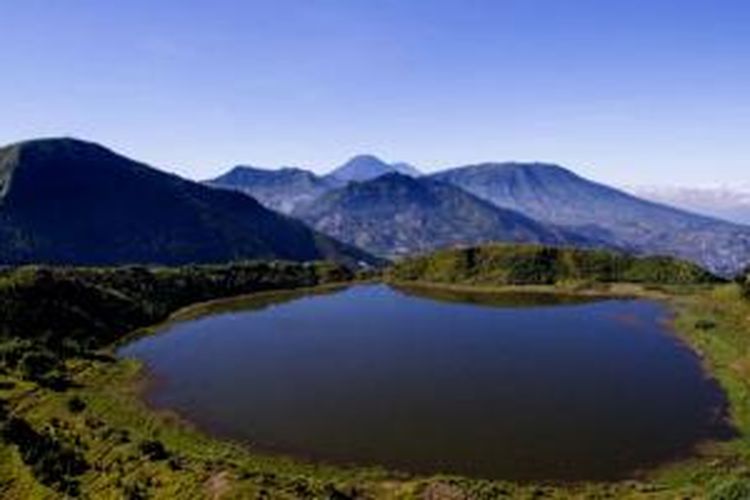 Dringo Lake is located in Sidomulyo, Pekasiran, Banjarnegara and is famous as the highest lake in Central Java. This Banjarnegara nature tour offers views of the lake surrounded by very beautiful green hills.
You can feel the amazingly cool and fresh atmosphere while enjoying the beautiful sunset. Not many people know the charm of this Dringo Lake. Therefore, the place is currently still pristine and very beautiful to enjoy.
Bukit Asmara Situk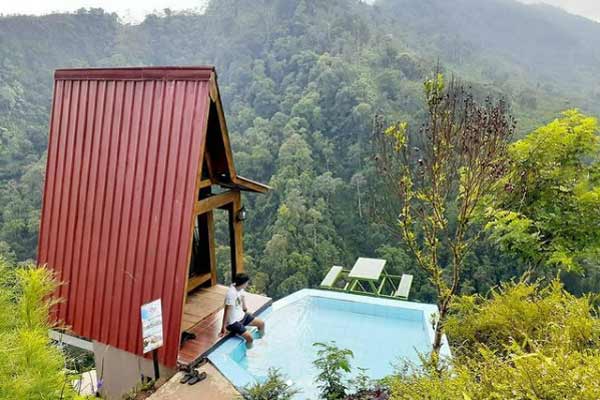 If you're looking for a trending Banjarnegara tour, then Bukit Asmara Situk is where you'll want to be. BAS is located in the Karangkobar area, Banjarmangu, Banjarnegara Regency.
This place presents hills that are set in a romantic setting with various photo spots that are definitely instagrammable. One of it is a photo spot at an altitude with a background of a row of green hills.
Museum Kailasa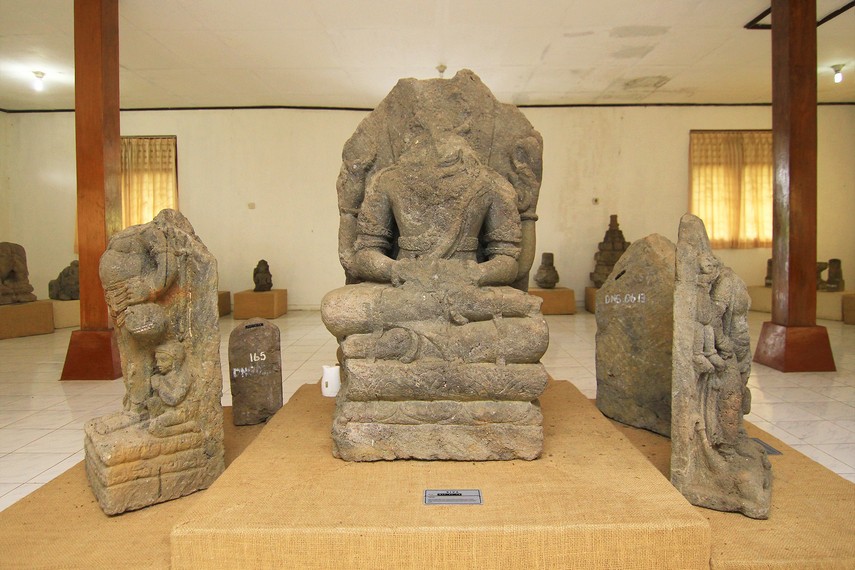 Museum Kailasa is a series of tourist destinations in the Dieng Plateu area, Banjarnegara. This tourist destination provides a new nuance that is different from other tours in the Dieng area. The museum displays various Hindu statues and cultural artifacts located in two buildings.
You will get to know the distinctive culture there and are presented with special designs. In addition, you can also learn more about history and culture, especially those that are displayed in the museum.
In addition to presenting historical displays, in fact you can also find some instagrammable photo spots. Both indoors and outside the museum building, including in the museum's outdoor garden.
Candi Gatotkaca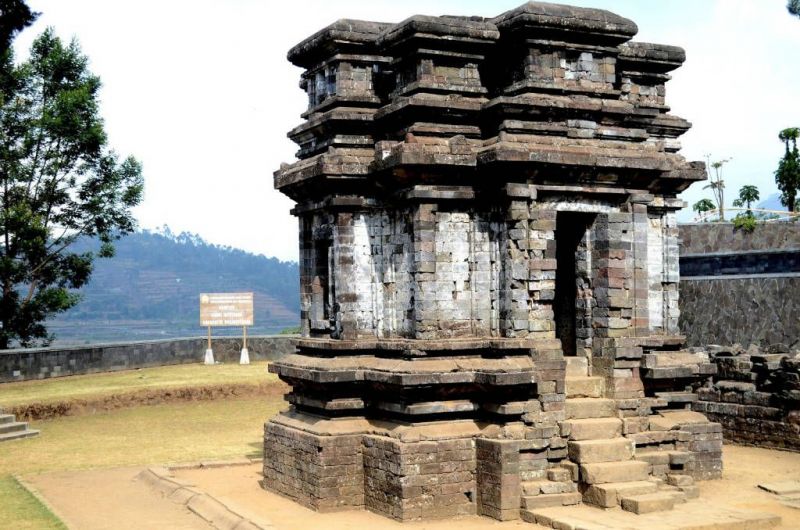 In fact, many tourists are not familiar with this one Gatotkaca Temple tourist destination. This temple is located close to the Bima Temple area, but its separate location makes some tourists unaware of its existence.
But actually, this temple also presents a unique and very interesting view. The shape is similar to the temple buildings in other complexes.
The green background behind it makes this temple look very beautiful. Of course this is perfect for those of you who want to take good photos in the area.
Which location looks the most instagrammable for you to visit? Share your opinion in the comment section below!