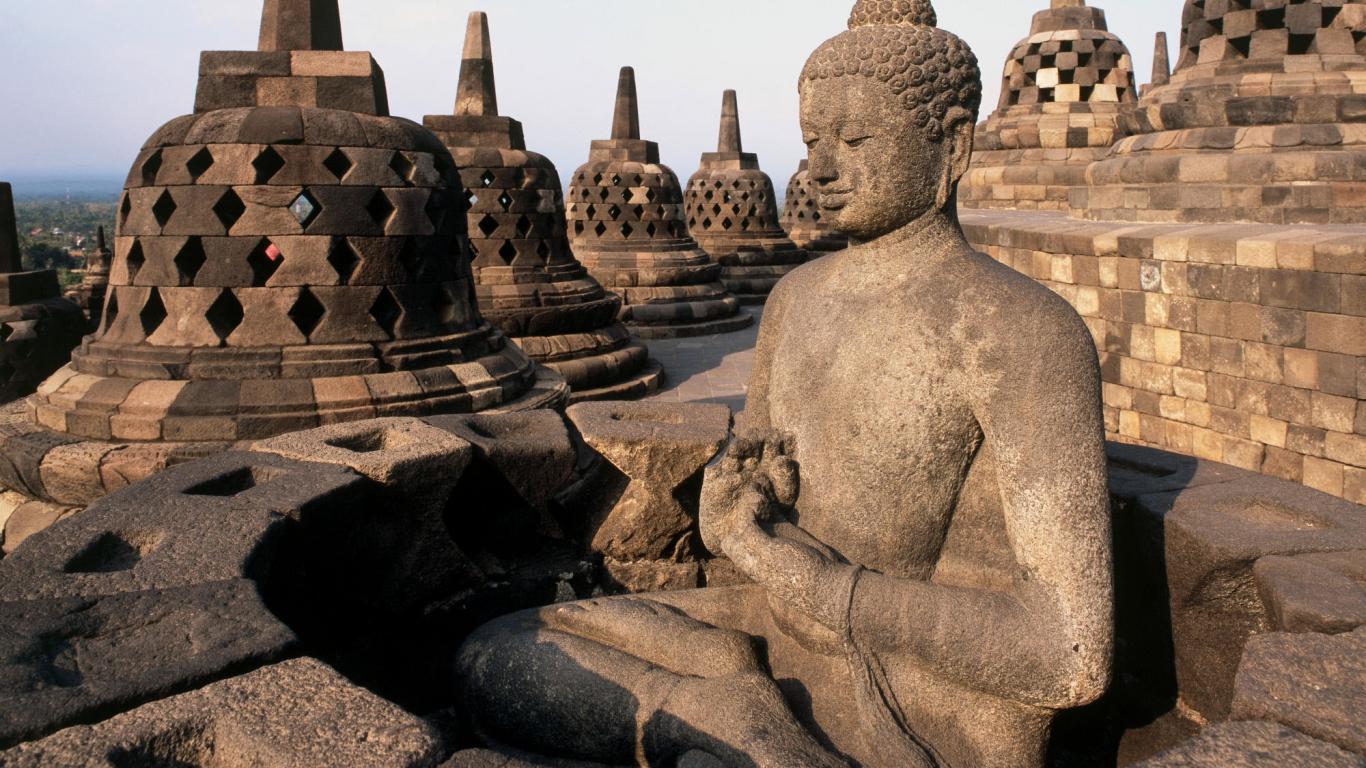 The stunning site of Indonesia's Borobudur Temple allows you to witness a combination of natural beauty, spirituality, history and culture.
Those who have seen Borobudur consider it to be the finest example of Buddhist architecture ever built by man. Borobudur is located on the Indonesian island of Central Java and was built in around 750 AD over a period of 80 years by the Sailendra Kingdom that ruled Java for about five centuries until the 10th century. Before the Dutch colonized Indonesia, traders from had India occupied the archipelago, bringing with them the Hindu and Buddhist religion. As a result, Central Java became highly influenced by the Buddhist Sailendra Kingdom and the Hindu Mataram Kingdom.
Borobudur is surrounded by a picture-perfect landscape of rice-paddies and overlooked by four volcanoes. Interestingly, it has managed to survive and remain as beautiful despite facing many natural disasters, such as Gunung Merapi's eruptions and earthquakes.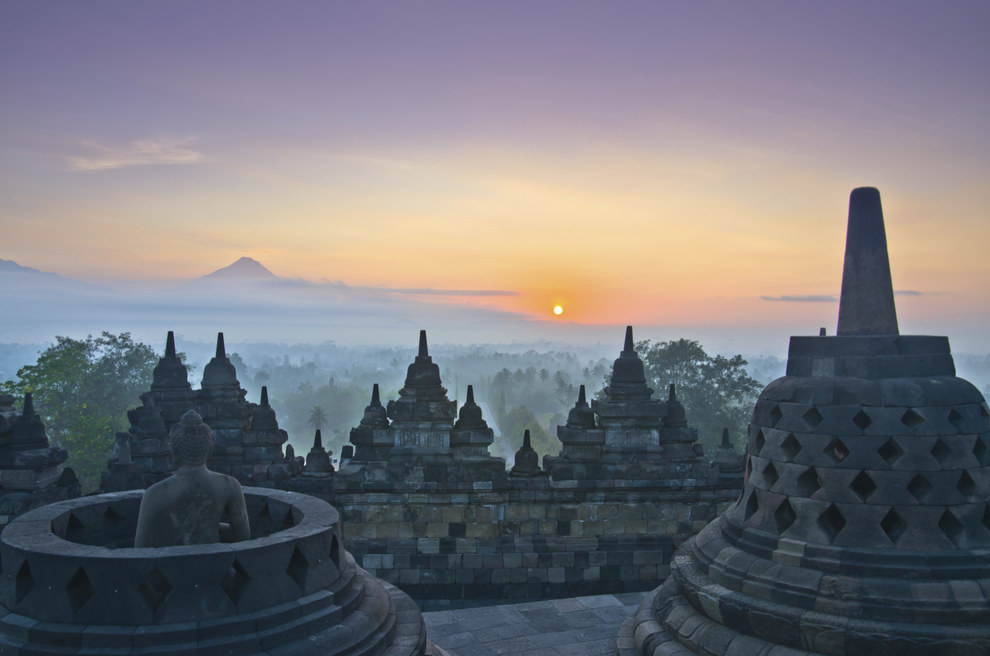 The temple is made up of five large square terraces, with three circular platforms on top of them, and then a spectacular stupa at the very top – it is truly a beautiful site. On the walls of the temple, there are thousands of intricate carvings of images detailing the teachings and the way of life in Buddhism. One of the images is called 'Lucky Buddha' and it is believed that whoever touches it will see their wishes come true.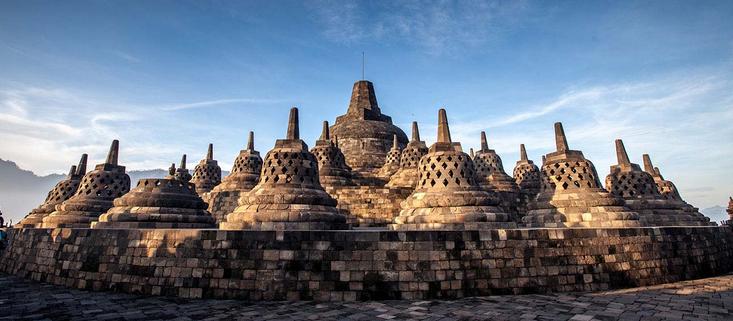 After the end of the Sailendra Kingdom rule, Buddhism in Indonesia declined and Borobudur was abandoned and forgotten for some five hundred years or so. However, in 1814, when Java was under British rule the locals told one of the English governors, Thomas Stamford Raffles that they had seen a massive abandoned structure. He sent his men to look into it and in 1815 started a project to restore the temple. In 1991, the Borobudur temple was included in UNESCOs list of World Heritage Sites.
Today, Borobudur is the most visited tourist site in Indonesia. It is recommended that you visit it early in the morning before the official opening hours. Try and climb to the top in time the for sunrise – it is absolutely breathtaking and what's best is that there are very few people at this time allowing you to really experience the peace and serenity the temple offers.
Our Indoindian Geeta Seth's experience at Borobudur here>>
If you have visited Yogyakarta, do share your travel story with us…
b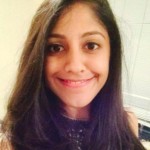 y Zareen Akbany