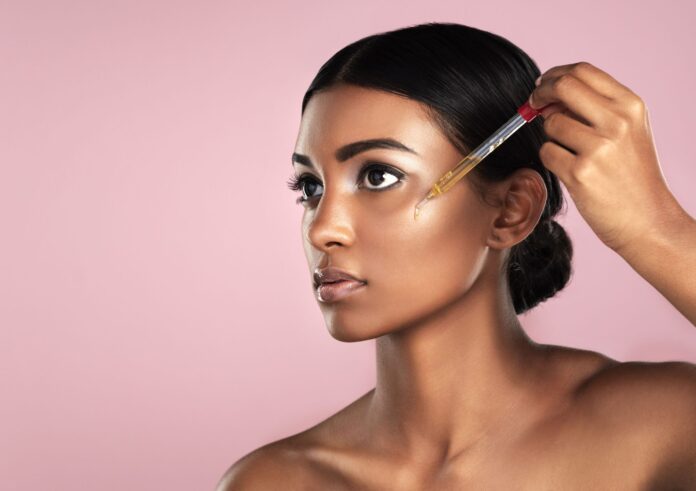 Retinol is known as a super ingredient for anti-aging due to its numerous benefits for the skin. This super ingredient is known to be able to accelerate skin turnover and stimulate collagen production. In addition, retinol can disguise fine lines on the skin, disguise acne scars, dark spots and uneven skin tone. To reap the full benefits of this ingredient, it is usually found in anti-aging serums.
Here are local retinol serums that you can try:
SOMETHINC Level 1% Retinol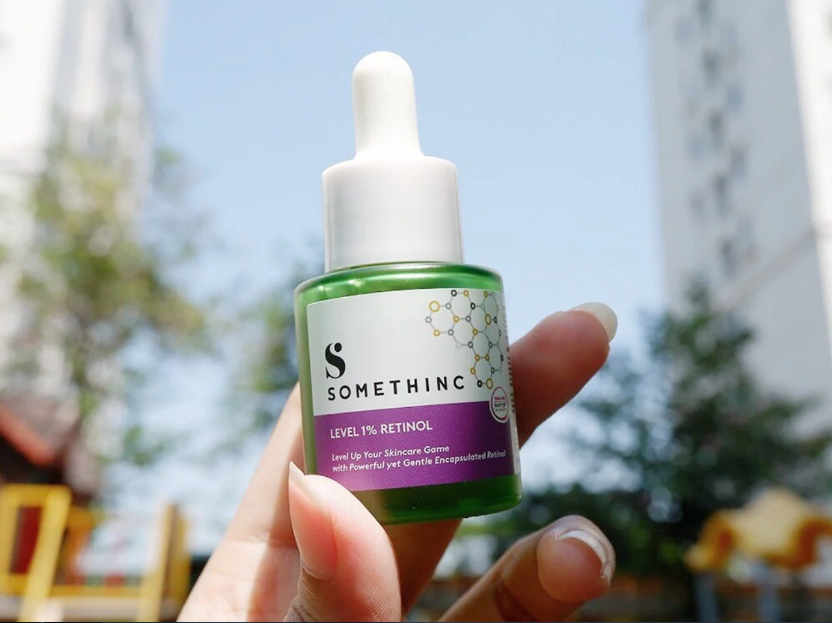 For this 1% retinol serum, Somethinc uses Gentinol-200 Encapsulation technology. With this technology, retinol can penetrate skin cells and detect skin problems within the skin layers. At the same time, these encapsulated particles create a barrier for the skin that prevents dehydration.
Other than that, using this technology of 1% retinol, this serum from SomeThinc is safe to use for sensitive skin. It is formulated according to the pH of the skin so it will not be irritating. The presence of ceramide-3 and hyaluronic acid also helps to maintain moisture in the facial skin. The best local skincare from Somethinc Level 1% Retinol is sold at a price of Rp. 155,000 for 20 ml.
AVOSKIN Miraculous Retinol Ampoule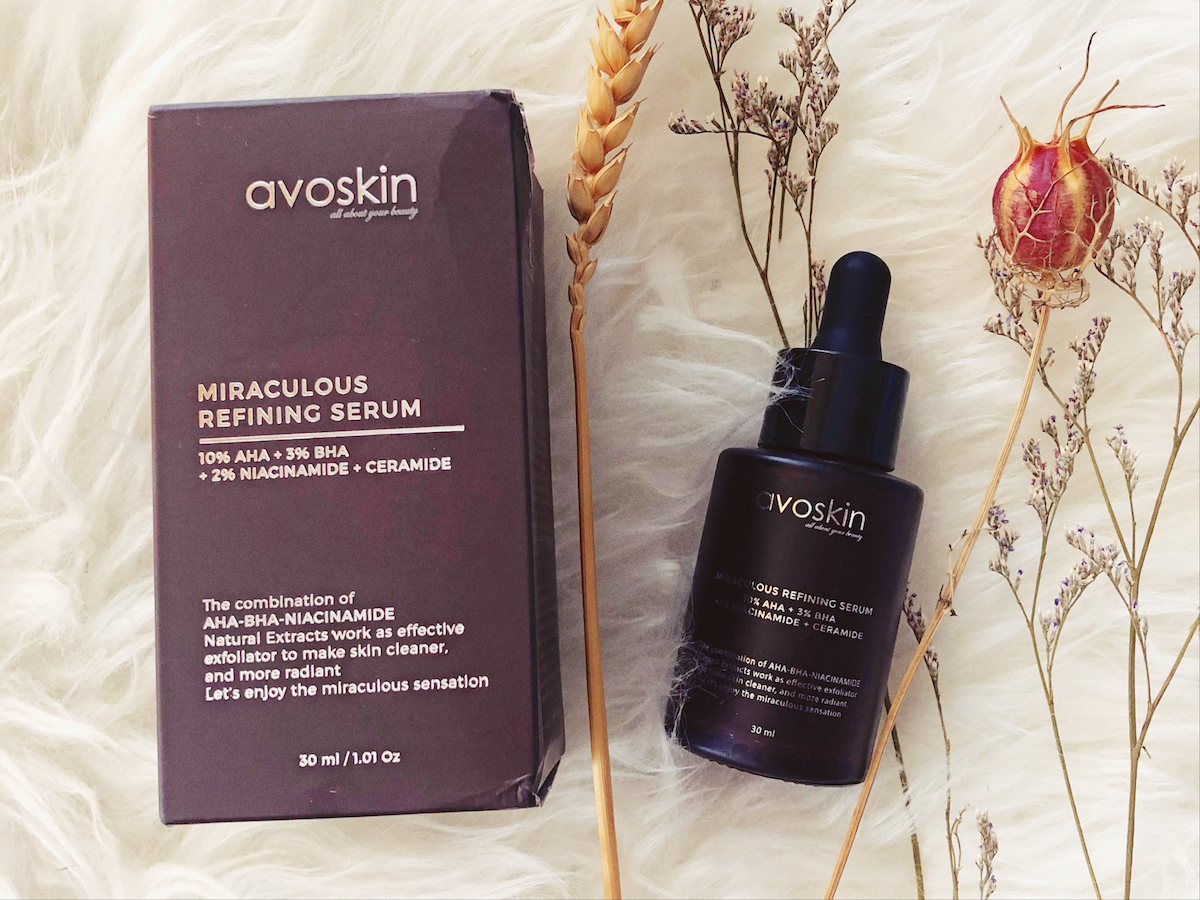 This time, Avoskin released a series of products that focus on treating premature aging, one of which is Miraculous Retinol Ampoule. Contains 3% Actosome Retinol, this product can help reduce fine lines and wrinkles on the face. Other ingredients such as Peptide, Vitamin E, green tea extract and raspberry also stimulate collagen production in the face so that it can help tighten and brighten facial skin.
We recommend putting this during the night time for glowing skin in the morning. Avoskin Miraculous Retinol Ampoule sells at IDR 249,000 for 30 ml.
FOR SKIN SAKE Retinol Serum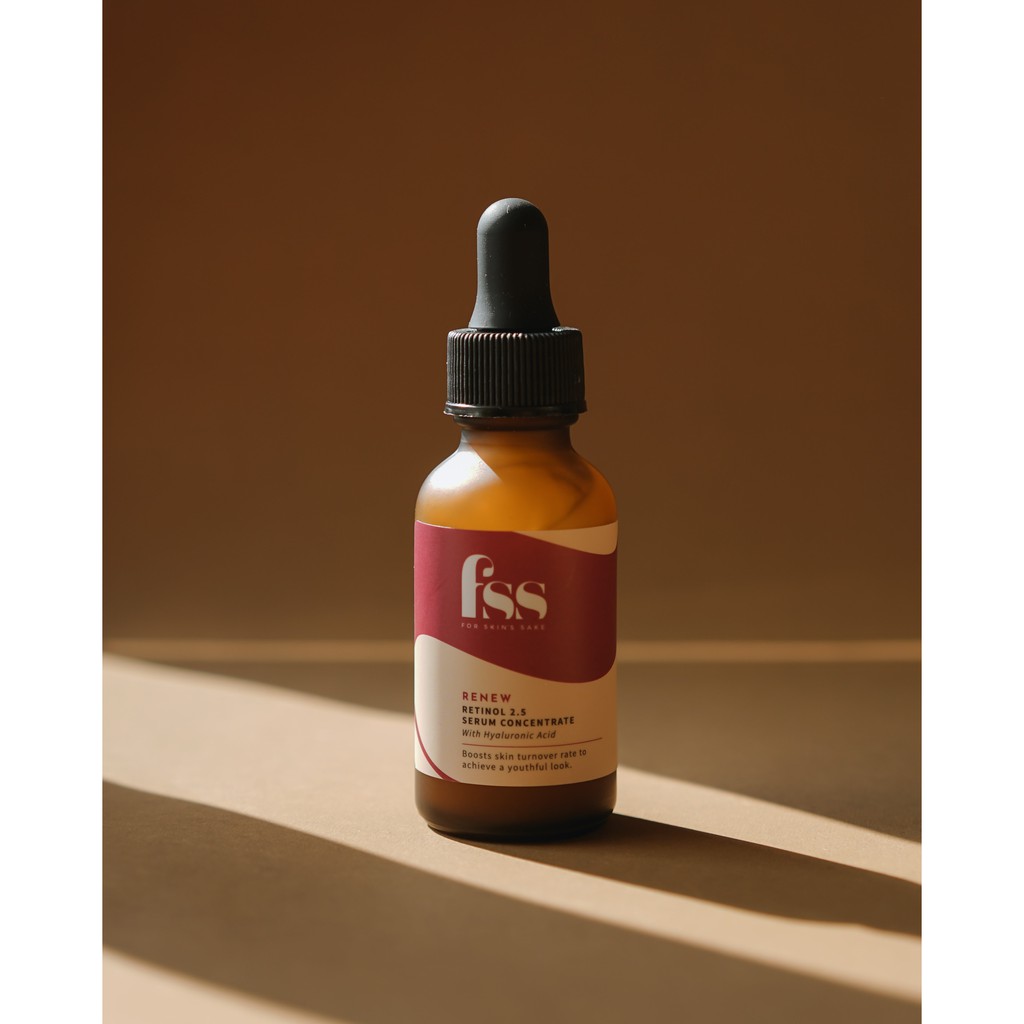 For Skin Sake or commonly abbreviated as FSS also has a retinol serum. With the main active ingredient of 0.1% retinol, this serum is also enriched with hyaluronic acid, jojoba oil and vitamin E. These combination of ingredients results in retinol serum that can help disguise fine lines, refine facial texture and increase collagen production.
Although the texture of this serum is slightly thicker and has a slightly yellowish color, the retinol serum from FSS is easily absorbed by the facial skin. Free of fragrance and parabens, this serum is suitable for all skin types. For Skin Sake Retinol Serum is sold at IDR 270,000 for 30 ml.
BHUMI HPR Retinol Serum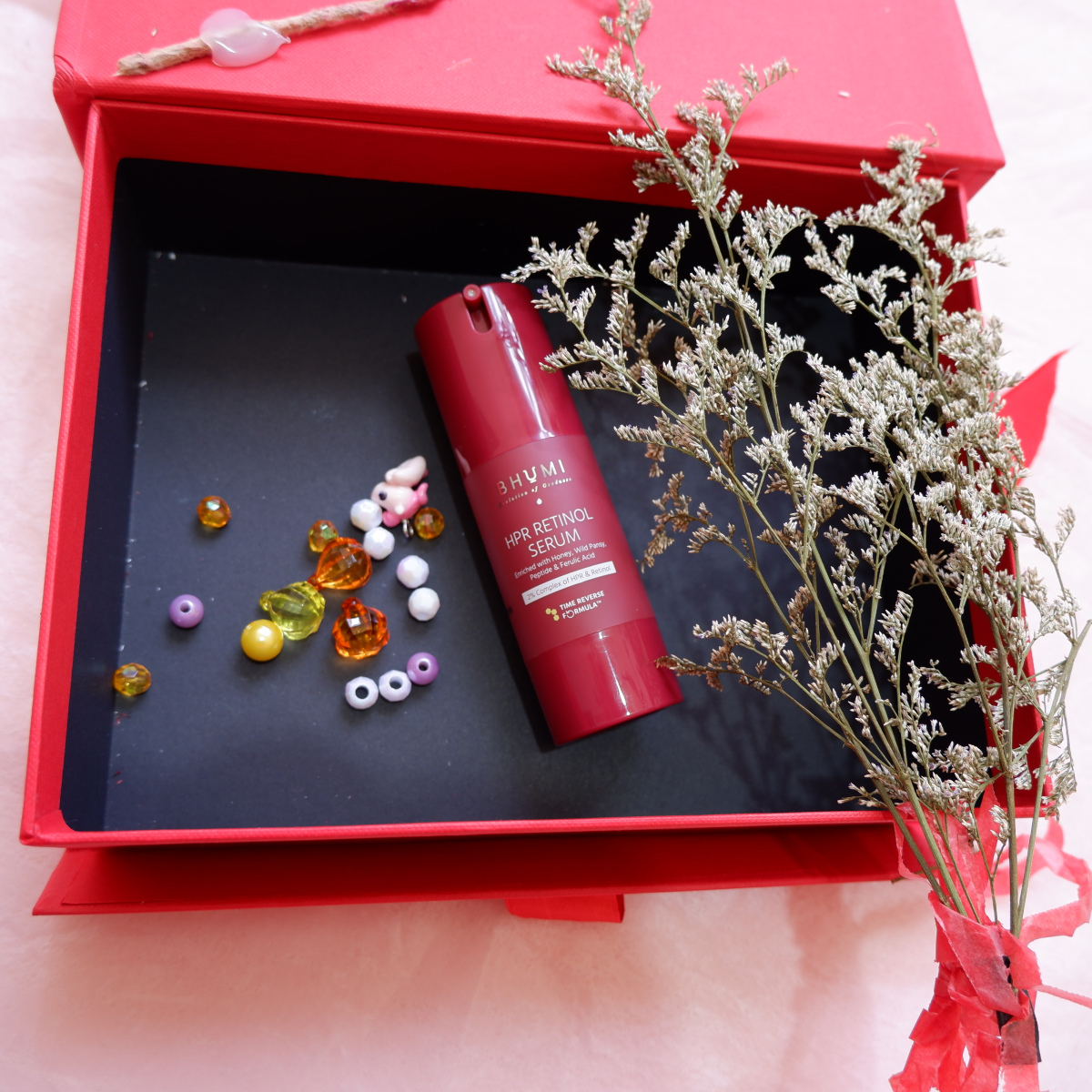 BHUMI HPR Retinol Serum contains 1% Hydroxypinacolone Retinoate (HPR) and 1% Retinol which functions to prevent self-aging, eliminate fine lines and brighten facial skin due to hyperpigmentation. Retinol Complex as a serum formula does not make the face sensitive or irritated.
Other ingredients such as 2% honey and camellia flower extract can strengthen the skin barrier and act as antioxidants. This serum also contains Prickly Pear Stem Extract, Wild Pansy and 1% Ferulic Acid which helps the production of collagen on the face. BHUMI HPR Retinol Serum is sold for IDR 285,000.
ELSHESKIN Active Rejuvenating Night Serum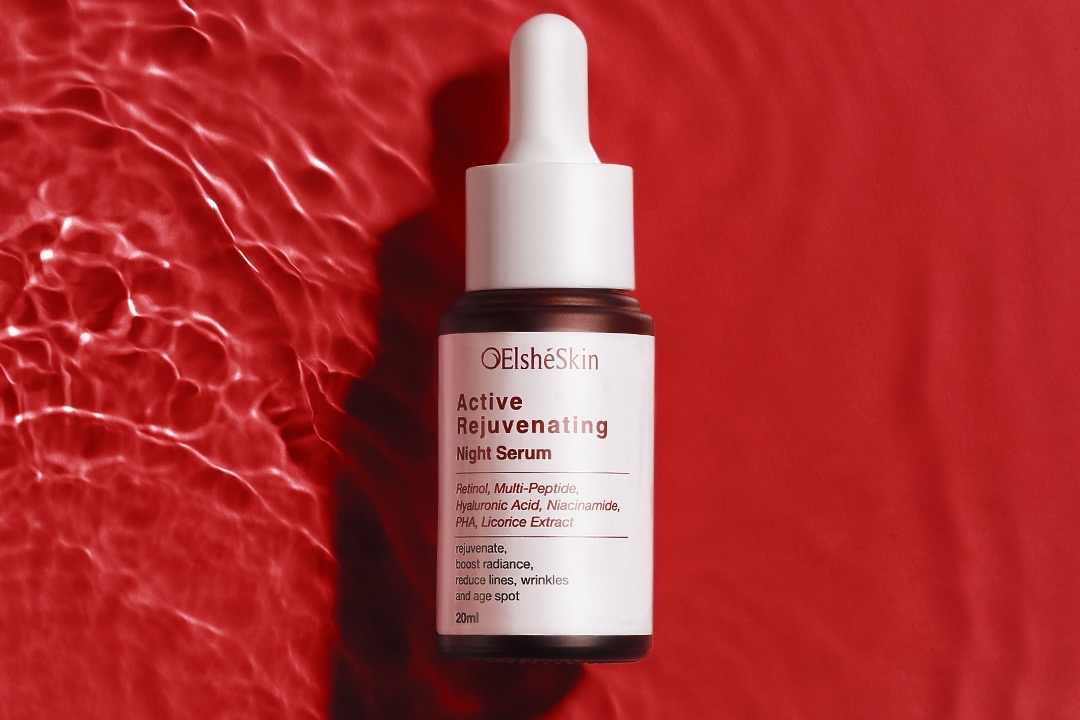 Are you looking for a local skincare suitable for acne prone skin? Try Elsheskin Active Rejuvenating Night Serum. This serum contains 1% Encapsulated Retinol and Multi-Peptide Complex which is able to treat problematic skin. Other ingredients such as Niacinamide, Licorice Extract, Hyaluronic Acid, and Gluconoactone play a role in regenerating the skin and repairing the damaged skin barrier.
This serum from Elsheskin is suitable for all skin types and can be layered with several other products. Elsheskin Active Rejuvenating Night Serum is sold for IDR 240,000.
Erto's Retinol Serum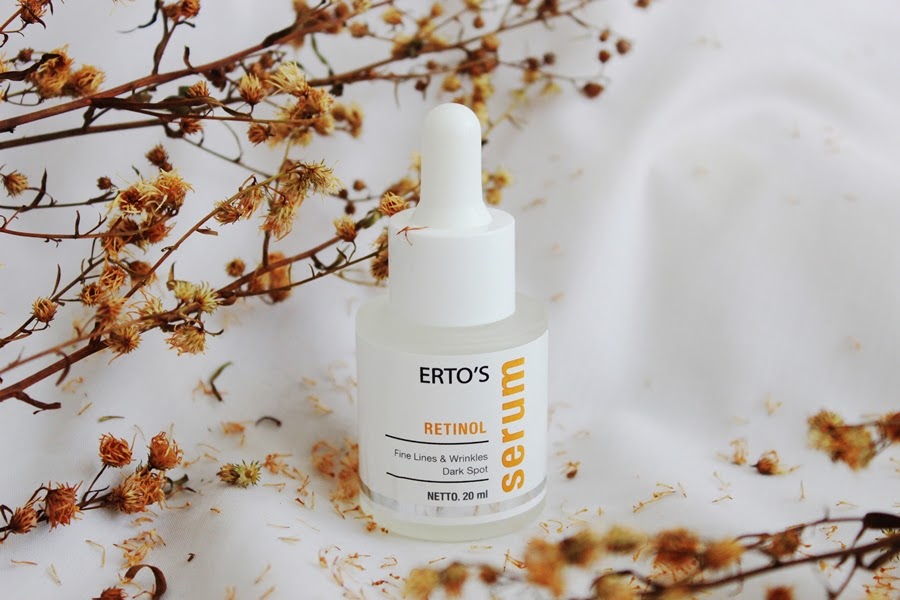 Already obtaining permission from BPOM and LPPOM MUI, this brand can be a mainstay in treating skin. This product contains 0.5% retinol, as well as lipochroman-6 and soybean oil as a moisturizer and anti-aging to block the bad effects of free radicals and antioxidants to help repair the skin barrier.
With regular use, this retinol serum is claimed to be able to overcome dull skin problems, fade dark spots, increase collagen production, overcome dark circles under the eyes, and disguise fine lines under the skin's surface. You don't have to worry about your facial skin getting dry, as besides soybean oil, this serum also has aloe vera extract to keep your skin hydrated. Erto's Retinol Serum is sold at IDR 108,000 for a 20 ml size.
Votre Peau Retinol Serum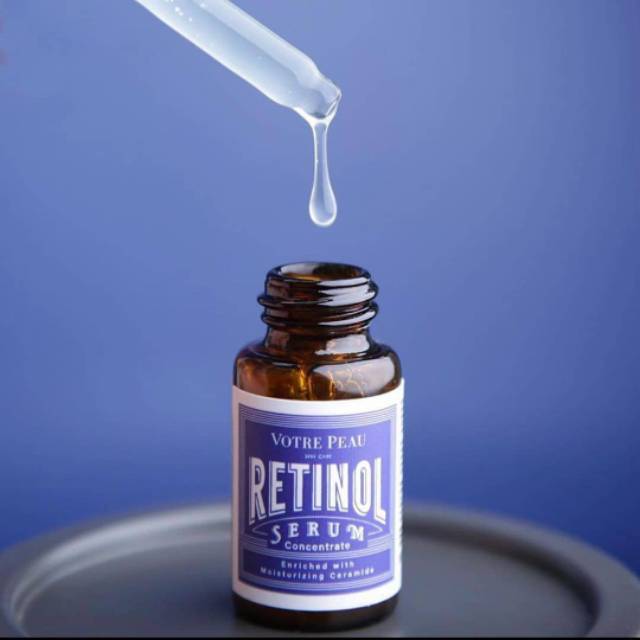 Another skincare from a local beauty brand is Votre Peau Retinol Ceramide. Contains 1% retinol which helps regenerate skin, reduce wrinkles, smooth and reduce blackheads. This skin care product can be used as an anti-aging, hyperpigmentation and acne-prone skin treatment. The ceramide content in it is able to smooth the skin, reduce skin dryness, and produce soft and moist skin.
Votre Peau Retinol Serum is sold at a price of IDR 335,000 for the 30 ml size and IDR 115,000 for the 10 ml size.
Which skincare are you most keen on trying? Share your experience with it in the comment section below!