In addition to the 5 must visit places in 2017 there are wonderful places to visit in our neighborhood countries on Southeast Asia. The region has so many temples, ruins, picturesque town and attractions that it can be hard to know where to start.
Here are places in Southeast Asia that will satisfy your wanderlust:
Phuket, Thailand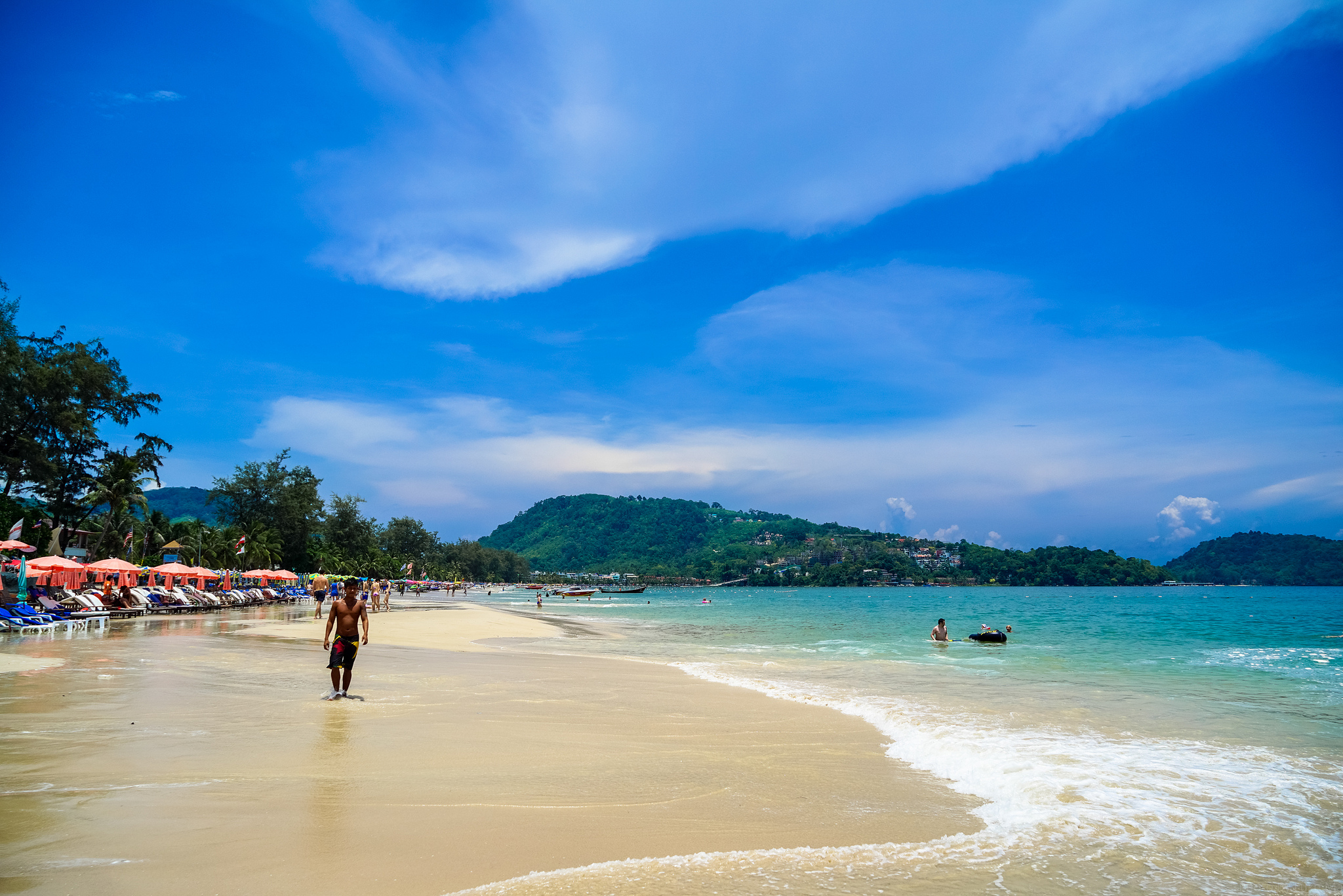 Phuket has been long known for its gorgeous beaches and excellent diving experiences. It is also Thailand's largest island and most popular destination outside of Bangkok. Patong Beach is the most popular beach in Phuket for its resorts, hotels, shops, and vibrant nightlife. There are many activities you can do here, from sunbathing to enjoying world-class spa in breathtaking settings.
Vang Vieng, Vietnam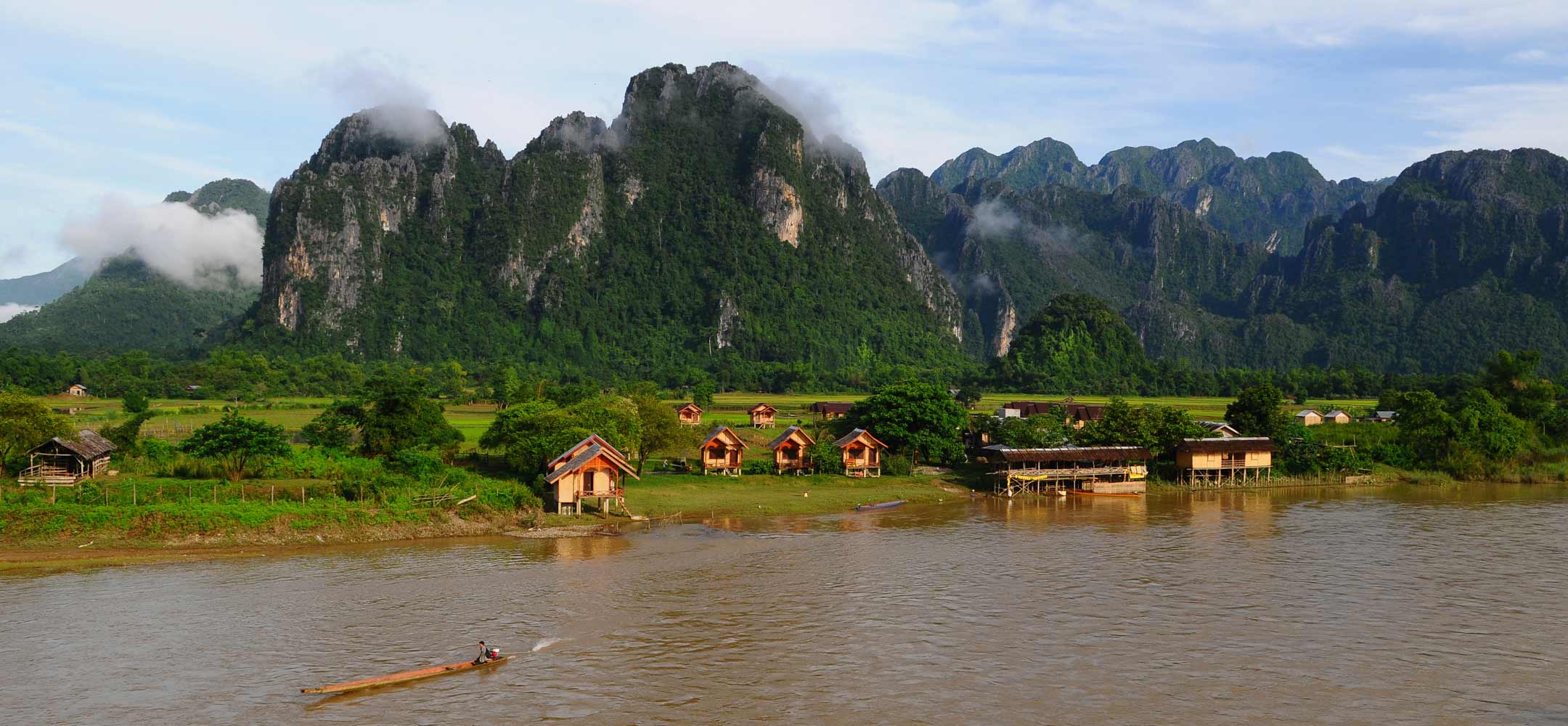 Vang Vieng is a stunning town north of Viantiane that is known for its limestone karst formations. Located on the Nam Song River, the town is surrounded by giant karst hills, giving the town a scenic view. Populated by around 25,000 people, Vang Vieng is popular with backpackers who come to tube and kayak on the river. Here you can hike, explore the caves, and rock climb in the hills.
Boracay, Philippines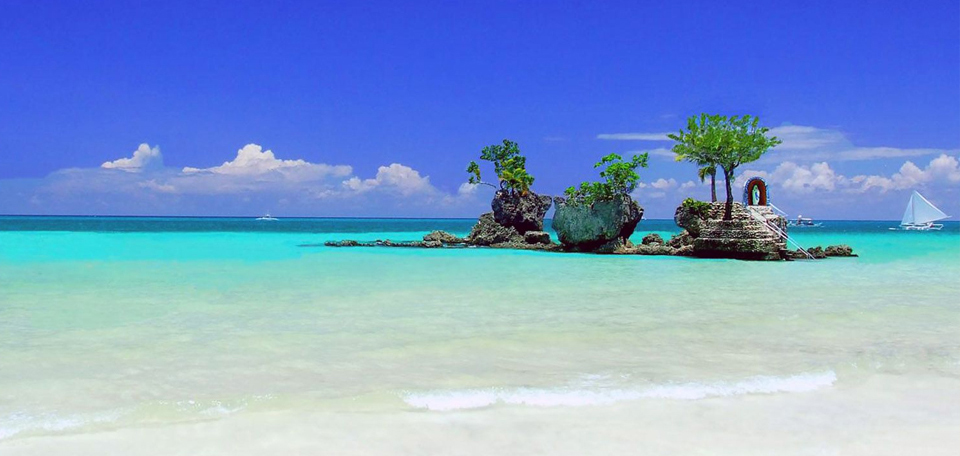 Boracay is a small island located less than 320km south of Manila. Just like in Phuket, you can spend your holiday in the beaches here. White Beach is one of the top beaches in the world and is most famous for its beautiful beaches which are great for partying. If you like quiet and peaceful beach, you can head to Puka Beach, the second-longest beach in Boracay.
Bagan, Myanmar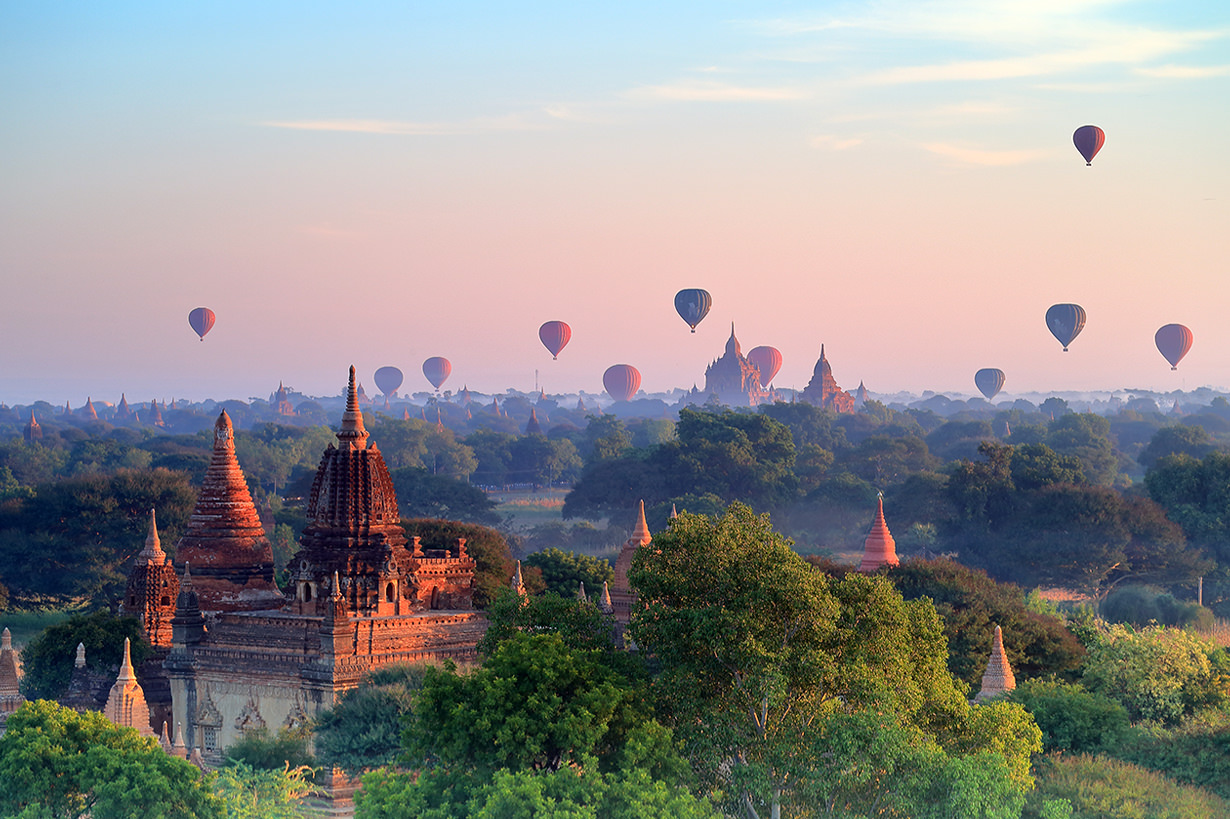 Myanmar's Bagan is home to the largest concentration of Buddhist temples, pagodas and stupas in the world. Bagan was the capital of the First Burmese Empire from the 9th to the 13th centuries. Thousands remain until now, including the famous Ananda temple with its sparkling gold spires.
Luang Prabang, Laos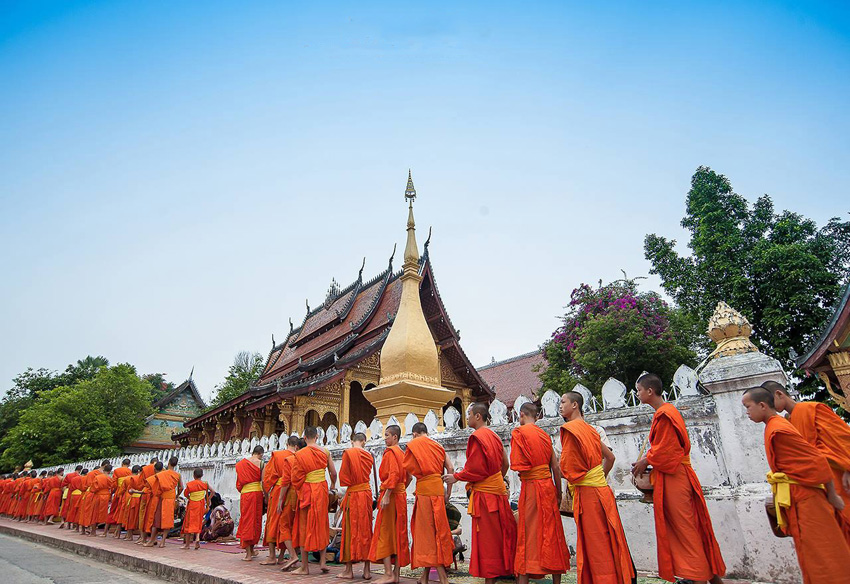 Luang Prabang is one of the sites acknowledged as UNESCO World Heritage. It comprises an entire city, is famous for its haute cuisine and alms procession: a daily morning ritual in which monks clad in saffron robes take donations of food. The town is also surrounded by jungle, where you can find beautiful waterfalls, bathing pools, and echoing caves to wander at.
Mount Kinabalu, Malaysia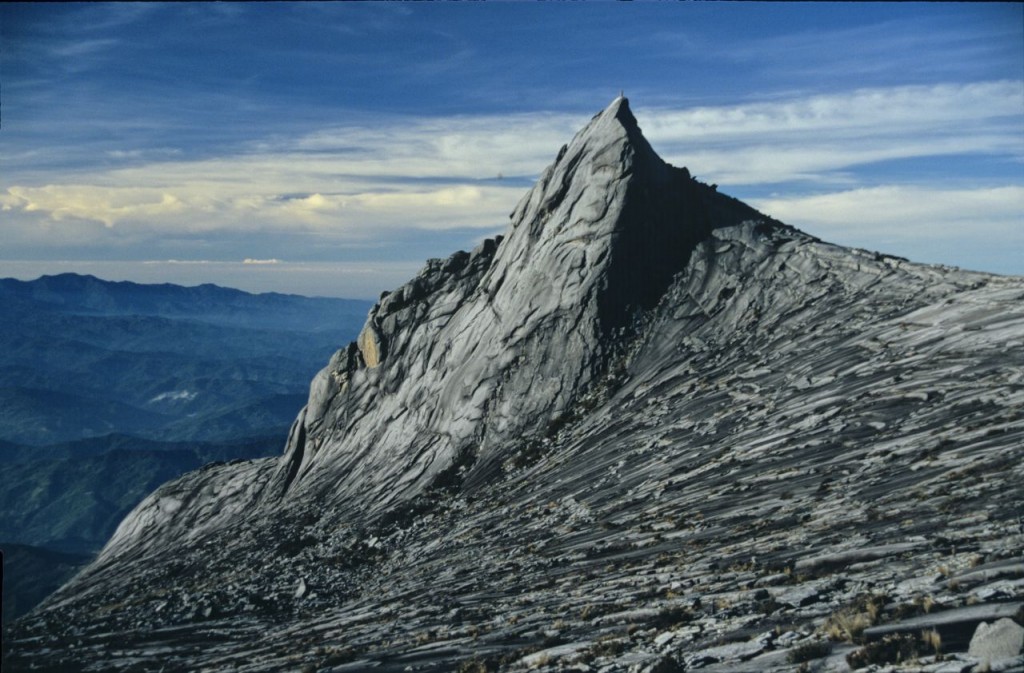 Located in Eastern Malaysia, Mount Kinabalu is the highest mountain between the Himalayas and the island of New Guinea. The main peak of the mountain can be climbed easily by a person with a good physical condition, and requires no mountaineering equipment (but must be accompanied by guides). If you don't fancy hiking, there are many short walks through the jungle to enjoy in the vicinity of the entrance.
Kampong Ayer, Brunei Darussalam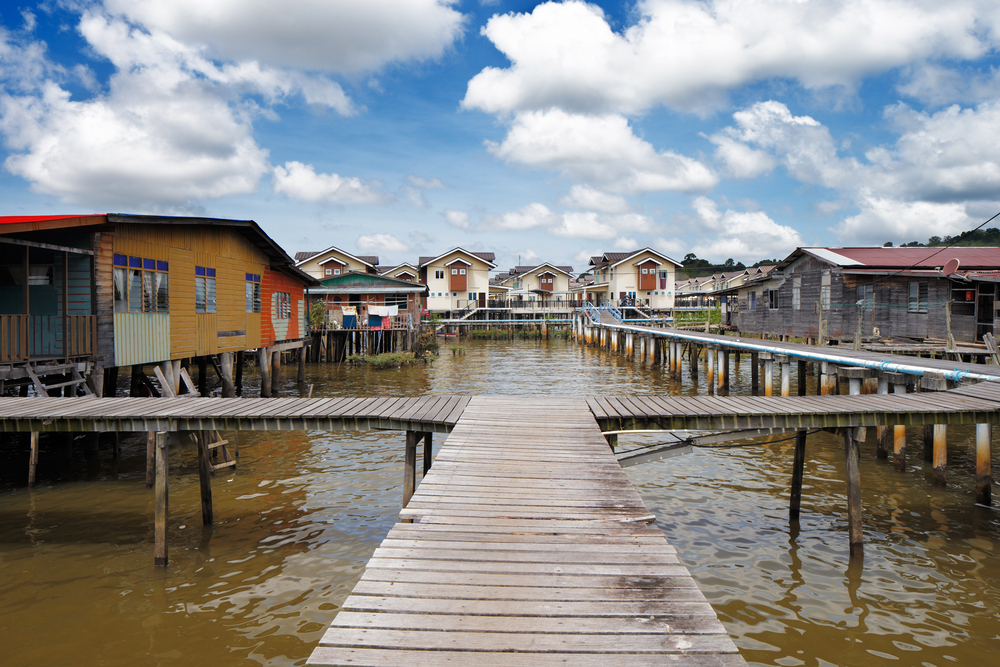 Kampong Ayer (Water Village) is a prehistoric village built on stilts above the Brunei River. The village is immersed in cultural and historical heritage, and known to be the largest water village in the world. It is also dubbed as the "Venice of Asia". People love to take photos of unique housing built on stilts on the water, and get closer to the locals.