You can find organic food, especially vegetables, in major supermarkets in Jakarta. But why you should run to supermarkets if you can get the organic foods delivered right to your door from these organic food sellers?
Keranjang Sayur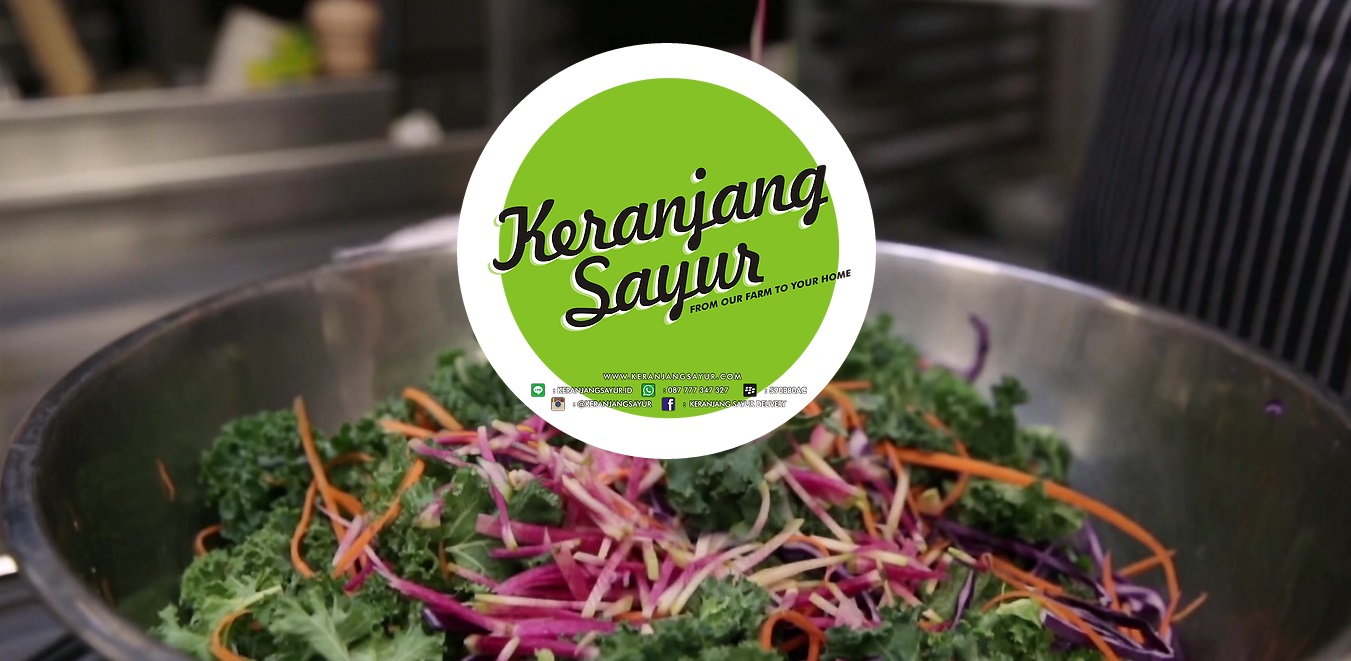 A delivery service for organic vegetables, fruits, free range chicken, meat, seafood, spices and other food supplies that are sourced directly from the their farm at Cisarua, Bogor and other food producers. Keranjang Sayur delivers every morning at 6am to all parts of Jabodetabek.
For order, click http://www.keranjangsayur.com/ or Whatsapp 087777347327
Green Initiative Foundation

In addition to healthy organic vegetables, Green Initiative Foundation (GIF) also has a small selection of organic fruits. They have several different-sized basket options depending on your household or business needs. GIF delivers weekly on Wednesdays, and offers a monthly invoicing scheme so you don't need to be home when the delivery arrives. You can also get the products from their store at Utan Kayu.
Address: Utan Kayu 68H, Jakarta
Phone 021-8513386
http://greeninitiativefoundation.org/organic-veg-delivery/individuals/
YUM Organic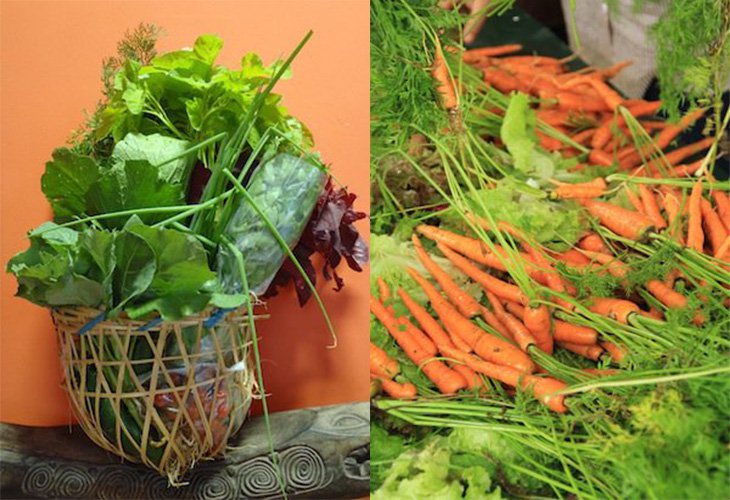 The YUM Organic farm delivers freshly harvested vegetables to certain areas in Jakarta, Bogor, and around Cipanas. They provide a mixed variety basket of seasonal produces that is available every week from the YUM farm. Sign up with them via email and every week they will send you a reminder to place your order.
Address: Jalan Mariwati, Kampung Sindang Layung RT 06/02 Cibadak village, Sukaresmi, Cipanas, West Java
Phone 0263-514805
http://www.yumindonesia.org/organicfarmcipanas/produce/
Green Valleys Jakarta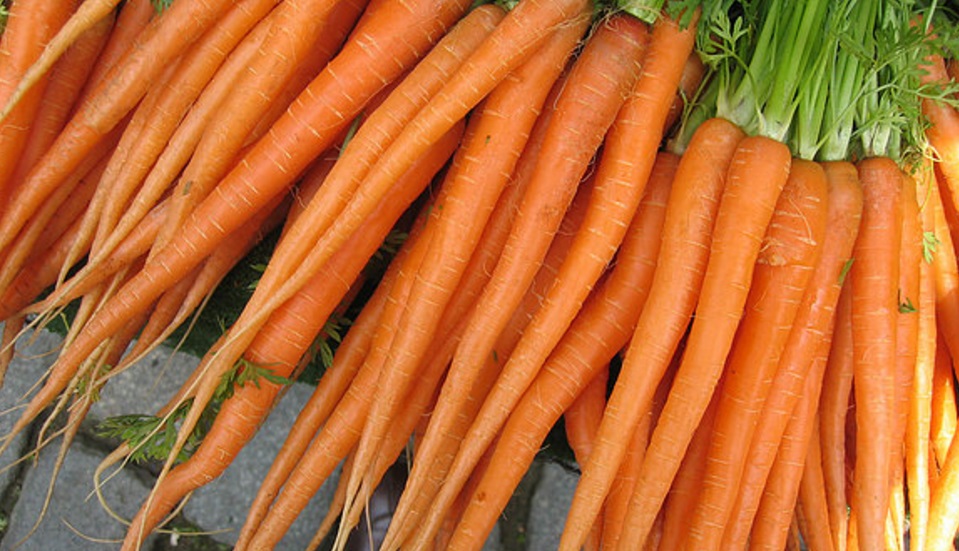 Green Valleys Jakarta is a family-run business with a small storage facility in Slipi area. They receive fresh deliveries of vegetables every day and sell to all areas of Jakarta and cater for large/small customers.
Address: Jalan Kemanggisan Utama Raya No 35D Slipi, Jakarta
Contact 087861610800 (Evie, Bahasa speaking) or 087883982999 (Andrew, English speaking)
FAM Organic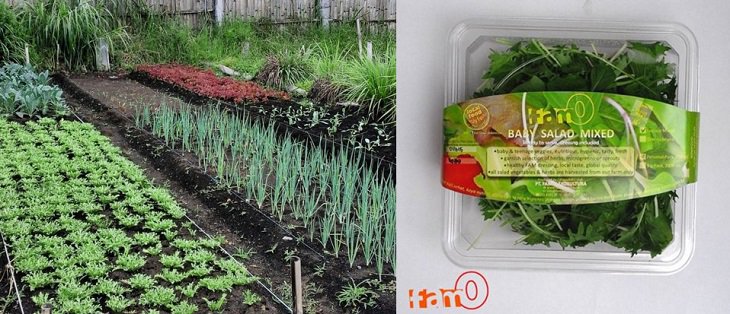 Founded in 2009, FAM is a family business that started with a 3,500 square meter farm located in Karyawangi Village, West Bandung near the Tangkuban Perahu Mountain. From them you can purchase both the farm produce (vegetables, microgreens, etc) and also tools and supplies to start your own garden.
Address: Jalan Cilandak No 8 Sarijadi, Bandung
Phone 022-82027272
Namaste Organic
Namaste Organic is an organic shop based in Bandung that stocks local and imported organic products such as grains, nuts, honey, organic almond & cashew butter. Delivery is available to Jakarta & greater area.
For order, contact 0817175300 or Line namasteorganic
JAVARA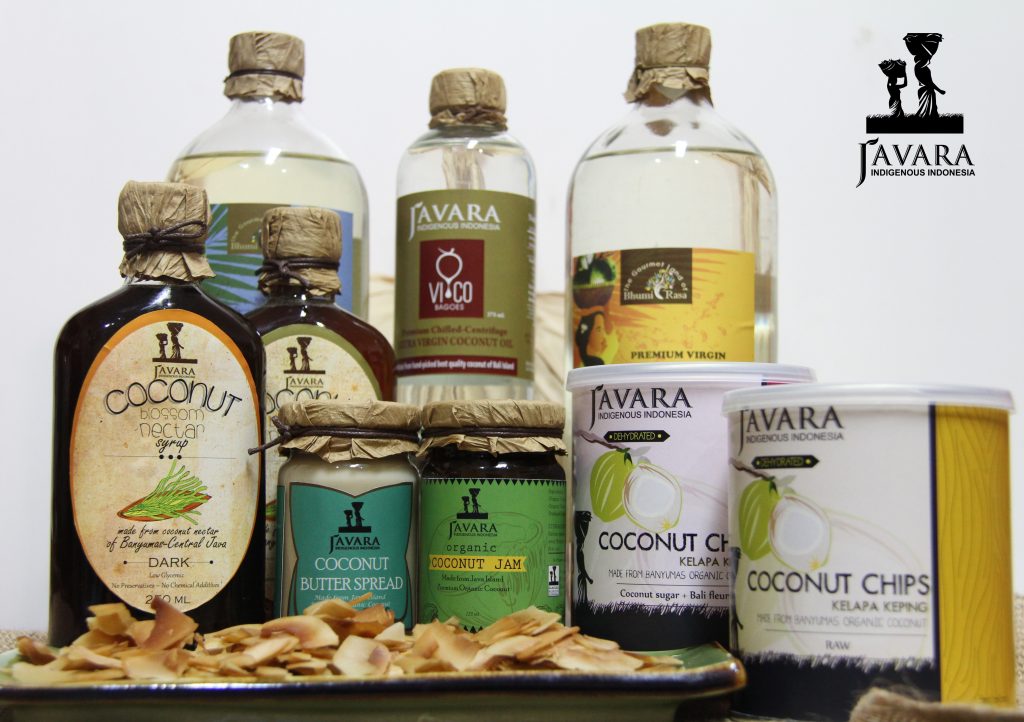 JAVARA is one of the pioneers in Indonesia's organic and sustainable food products, from sugars, herbs & spices, and many more. Not all of their products are certified organic, but they apply internal guarantee system to secure organically grown ingredients without the uses of GMO & chemical inputs.
Address: Graha BS, Jalan Kemang Utara A/3 Jakarta
Phone 021-7183550, WhatsApp 08119995383