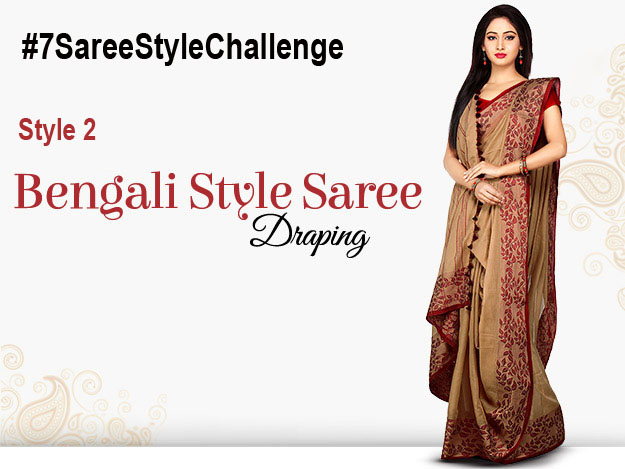 Remember the classic saree drape flaunted by Aishwarya in Devdas? Welcome to week 2 of the Indoindians Saree challege.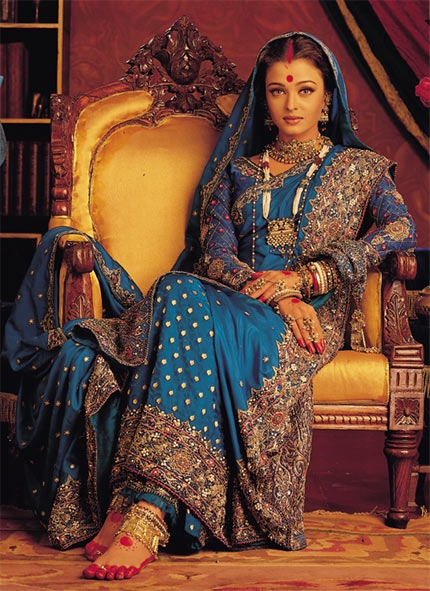 The blue Benarasi embellished silk sari worn Bengali style, along with a long sleeve blouse and tonnes of jewellery, including the typical ornate "chabi gucchho" – key ring on her pallu.
The Bengali style Saree is a must have for grand occasions and festival gatherings. All you need is 3 minutes to learn this very classy style of saree draping.
Your Challenge
Your Challenge: We invite you to participate in our #7SareeStyleChallenge with Indoindians. Add your photograph or video or facebook live wearing the bengali style saree drape and post it on your facebook wall or the Indoindians Facebook with hashtags #indoindians #7SareeStyleChallenge #indoindiansSareeStory. Remember to tag @indoindians in your post 🙂 Invite your friends to participate too.
You Need
A traditional Sournachuri or Baluchuri Saree
Blouse with puff sleeves
Petticoat
Red and white bangles
A keyring or trinket – "chabi gucchho" 🙂
Round red bindi
A pair of heels
Staple filigree Jewelry
Safety pins
And around 4 Minutes
6 Easy Steps to Learn Bengali Style Saree Draping
Let's start with tucking the Saree end from the right side of the waist and until it completes one full round back to the right side.
Then tuck the Saree across from right side of the waist to left side and then, the reverse from left to right.
Repeat the step 2 times.
Now make pallu pleats and place it on the left shoulder such that it makes a deep U in the front.
Now pick a pallu corner and tie a trinket to it – the pack of keys or an antique silver keyholder.
Bring the pallu corner to the front under the right hand and place it on your right shoulder.
Tips & Tricks
Always wear this Saree without a fall lining.
Wear your heels beforehand to get the right length of Saree at the ankle.
Remember to tie a key ring or trinket to the pallu end.
Keep safety pins close for quick pin-ups.
Be ready with basic make-up and save time for touch-ups later.
Have questions/comments? Post below…