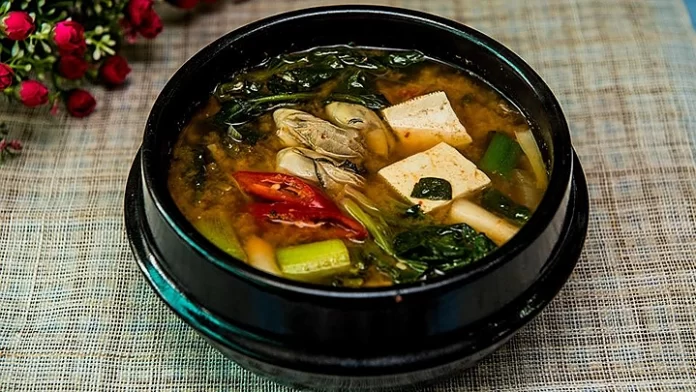 Miso is a delicious fermented paste with a delectable salty umami flavor. Although it is mostly used in Japanese cooking (most often in soups), that does not limit the use of miso. Its umami flavor gives a unique twist to different dishes, whether it is noodles, soups, salads and more! Since it is also made with soy, it is very vegetarian and vegan friendly for people of all diets to consume.
Here are vegan recipes:
Miso Soup

Ingredients:
8 cups vegetable stock
8 cups water
1 block organic extra firm tofu (drained) cubed1inch pieces
1 large handful organic baby spinach, thin sliced
1 bunch scallion, thin slice (use white and green)
1 1/2 cups Shiitake mushroom. thin sliced
4 tbsp red miso paste
Method:
Press tofu for at least 30 minutes to allow water to drain out.
Slice baby spinach, scallion (white & green sections) and shiitake mushrooms.  Then cube tofu into approx. 1 inch cubes.
Add vegetable stock and water to a large pot and bring to a simmer.  Then add tofu, spinach, scallions and shiitakes.  Simmer 8-10 minutes.
Remove pot from heat.  Put miso paste in separate bowl and add one ladle of the hot (not boiling!) broth.  Use a whisk to dissolve all paste.  Then add mixture back into pot and stir thoroughly.
Serve hot and garnish with sliced scallion.
2. Eggplant Miso Dip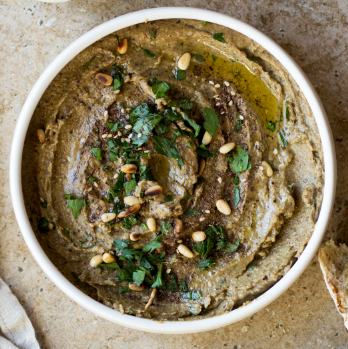 Ingredients:
2-3 medium-small eggplants (about 1 pound)
1/4 cup unsalted pine nuts + addional for serving
1/4 cup tahini
2 tablespoons extra virgin olive oil
3 tablespoons white miso
1/4 cup water
2 tablespoons rice vinegar
1 teaspoon za'atar + additonal for serving
1 cloves of garlic, minced
salt and pepper to taste (only if needed)
minced parsley for serving
olive oil for serving
Method:
Preheat the oven to 450F.
Prick the eggplants all over with a fork. Place the eggplants on a baking sheet and roast until the skin is dark brown and the flesh seems soft. About 25-30 minutes. Toss eggplants halfway through cooking. Turn the oven up to broil on high and broil the eggplants until the skin is blackening. About 3-5 minutes longer.
While the eggplant cooks toast your pine nuts in a small skillet over medium heat until lightly golden brown, about 3-5 minutes. Remove from the heat and set aside.
When the eggplant is cool enough to handle scoop out the flesh into a colander, avoiding the blackened skin, and let drain for about 20 minutes.
Add the eggplant flesh along with the pine nuts, tahini, olive oil, miso, water, rice vinegar, za'atar, and garlic, to the bowl of a food processor. Process until smooth and creamy. Taste test and adjust seasonings as needed, adding a touch of salt and pepper if needed.
To serve, pour the dip into a bowl, sprinkle with minced parsley, toasted pine nuts, a sprinkle of za'atar and a drizzle of olive oil,Notes
*Use this recipe as a guide *Adjust measurements and ingredients as necessary
3. Kale Salad with Miso Lemon Vinaigrette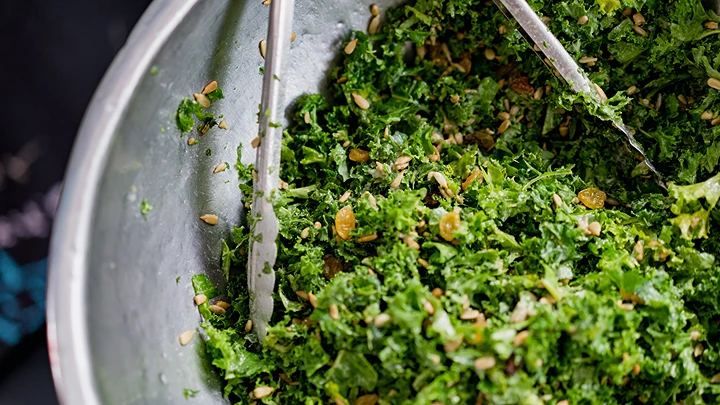 Ingredients:
For the Miso-Lemon Vinaigrette:
2

 

tablespoons

 

white (shiro) miso

1

 

tablespoon

 

honey

1

 

tablespoon

 

sesame oil

2

 

tablespoons

 

rice wine vinegar

2

 

tablespoons

 

freshly squeezed lemon juice

3

 

tablespoons

 

olive oil

Kosher salt

Freshly ground black pepper
For the Kale Salad:
2

 

bunches lacinato (dino, black) kale, stems discarded and leaves chopped into bite-sized pieces

1/4

 

cup

 

unsalted, roasted pistachios, chopped

Flaky sea salt
Method:
Add miso, honey, sesame oil, vinegar and lemon juice to a medium bowl, whisking to combine. In a slow, steady stream, whisk in olive oil until emulsified. Season to taste with kosher salt and black pepper.

Place chopped kale in a large bowl, and drizzle over some of the vinaigrette. Using your hands, work the vinaigrette throughout the greens, tossing and massaging as needed. The leaves should be glistening with vinaigrette, not swimming in it. Let the salad sit at room temperature for 15 – 20 minutes until the kale leaves are tender. Transfer any unused vinaigrette into a clean container, and store in the fridge.
To serve, divide dressed greens between 4 salad plates, and top with chopped pistachios and a sprinkling of flaky sea salt. Enjoy immediately!
4. Miso Glazed Sweet Potato Sushi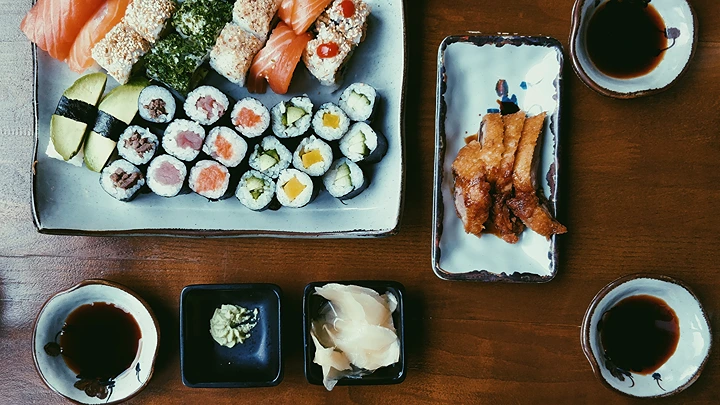 Ingredients:
Sushi:
6 nori sheets
2 cups red Thai rice
1 medium sweet potato (about 450 g / 15 oz)
½ large cucumber, cut in half-moon slices
4 tbsp rice vinegar
1 tbsp maple syrup
wasabi
tamari (for GF version) or soy sauce
pickled ginger, store bought or homemade
Miso Glaze:
3 tbsp miso paste (I used red)
1½ tbsp rice vinegar
1 tbsp maple syrup
2 tsp sesame oil
Method:
Heat up the oven to 190º C / 375º F and line a baking tray with a piece of baking paper.
Rinse your rice. As opposed to sushi rice, red rice doesn't need a lot of repeated rising, just one rinse will do. Put it into a pot (with a see-through lid) with 1:1.25 water ratio. Pop the lid on the rice and let the water come to the boil. Once it does, turn the heat down to low and cook the rice until it absorbs all the water. Once it has absorbed all the water, turn the heat off (DO NOT LIFT THE LID) and let the rice finish off cooking in its own steam, about 5-10 mins.
Peel sweet potato and cut them into thick matchsticks. Mix all the miso glaze ingredients together and marinate cut potatoes in it. Leave leftover marinade for brushing baked potatoes with it again.
Bake miso-glazed sweet potatoes for about 20 minutes, turning them onto the other side halfway through cooking. Once baked, brush the potatoes with some more miso glaze.
While the rice is cooking, combine 4 tbsp of rice vinegar, 1 tbsp of maple syrup and 1 tbsp of soy sauce in a bowl.
Once the rice is ready, transfer it to a large pyrex dish or a clean tray so that it cools down really quickly. Trickle the vinegar mixture over it and gently fold it in with a wooden spatula / spoon making a cutting motion, like you would cut into a moussaka.
STEP 1 (If you are new to sushi making, see this recipe for step-by-step photos) Wrap your sushi mat (bamboo mat or folded kitchen towel) in a large piece of cling film. Put the mat down, put a nori sheet on top of the mat, shiny side down. Grab some rice with a spoon and spread it evenly on the nori sheet leaving a 1 cm margin at the very top. As well as spreading the rice evenly, keep on pressing it into the mat with the back of a spoon.
STEP 2 Place a double row of cucumber half-moons on the bottom and sweet potatoes on top.
STEP 3 Using the mat, slowly start rolling the roll squeezing it tightly with both hands as your roll. Go back every now and then to make sure everything is tightly bonded.
STEP 4 Once you get to the end, dip your finger in water and brush the water on the margin to seal the roll. Finish rolling and set the roll aside. Repeat last 4 steps with the remaining nori sheets.
Once you've rolled all sushi rolls, cut them into 1 cm slices with a sharp knife. Serve with pickled ginger, wasabi and a side of tamari (or soy sauce).
5. Miso Carbonara Udon Noodle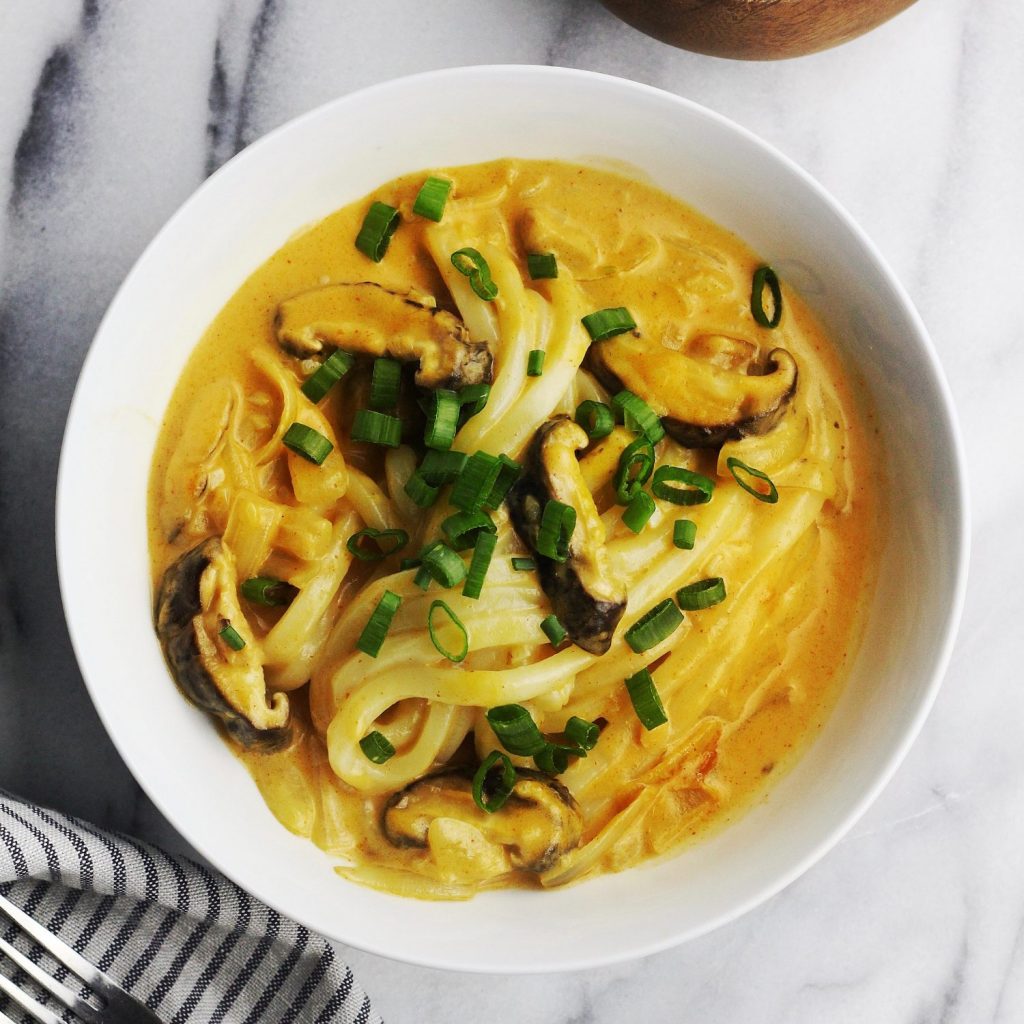 Ingredients:
1/3 cup Parmigiano Reggiano, shredded
1 tbsp heavy cream
1 ea egg yolk
1 tsp miso paste
1 ea bacon, cut into 1/4 inch strips
1/2 tbsp olive oil, extra virgin
1 tbsp white wine
1 package frozen udon noodle
kosher salt, to taste
1/2 ea green onion, chopped
black pepper, to taste
Method:
Mix parmigiano reggiano, cream, egg yolk, and miso in a bowl. Set aside.
Bring a large pot to boil for the noodle.
Heat olive oil in a pan. Cook the bacon until crisp.
Cook the udon noodle n the pot according to the instruction of the package
Just right before udon noodle is ready, add white wine to the pan. Stir and reduce until the wine is almost gone. Turn off the heat. Add cooked hot udon noodle and the Parmigiano mixture to the pan. Stir to thicken the sauce. Adjust seasoning with salt.
Serve it on a bowl topped with chopped green onion and black pepper.
6. Miso Chocolate Chunk Cookie Bars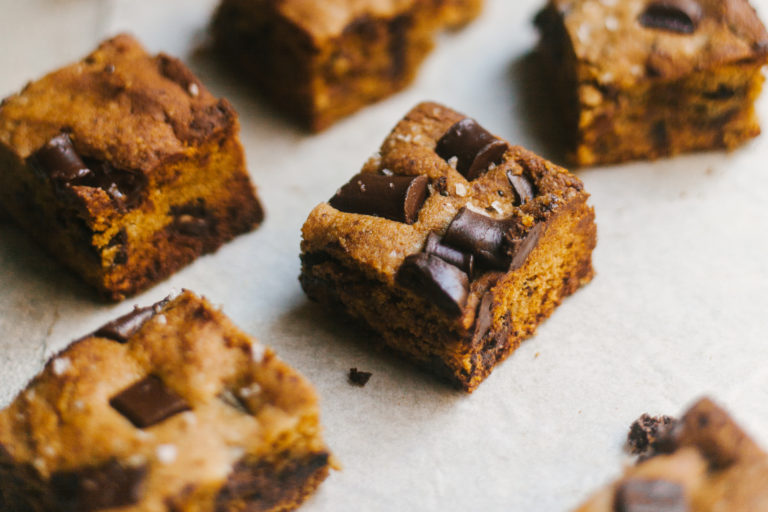 Ingredients:
1/2 Cup Baking Oil of Choice (coconut, olive, avocado)
1 Tbsp. Ground Chia Seed
3 Tbsp. Milk or Almond Milk
3/4 Cup Coconut Sugar
1 1/2 Tbsp. White Miso
1 tsp. Pure Vanilla Extract
2 Cups Almond Flour
1/2 Cup Brown Rice Flour (or Millet Flour)
1 Tbsp. Arrowroot Powder or Cornstarch (not necessary, but helps bind)
1 tsp. Baking Powder
1/2 tsp. Baking Soda
3/4 Cup Chocolate Chunks
Flakey Sea Salt like Maldon Salt
Instructions:
In a bowl add the miso and milk and whisk to make a paste. Next add the oil, chia, coconut sugar and vanilla, mixing to combine.
In another bowl stir together the flours, arrowroot, baking powder and soda.
Add the dry ingredients to the wet and mix until combined. You can even use your hands if necessary as the dough is rather stiff (being gluten-free there is no concern of over mixing). Finally, stir in the chocolate chunks.
Line a 20 cm (8 inch) square pan with parchment paper and spread out the cookie dough. Top with a sprinkle of salt and bake in a 350 F oven for 30-35 minutes, or until the edges are puffed and golden and the middle feels set. Let cool completely before slicing.
7. Nori Wrap With Sweet Potato, Avocado and Miso Dressing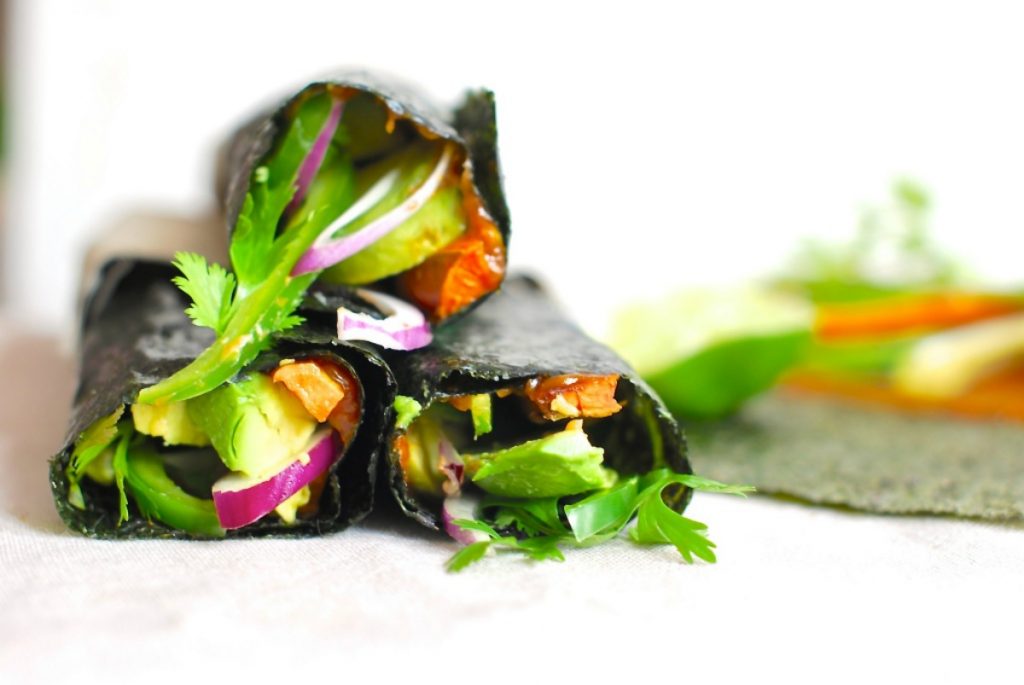 Ingredients:
4 nori papers
1 large sweet potato, sliced length-wise into batons
1 tbsp. olive oil (for baking the sweet potato batons)
1 avocado, sliced
½ green pepper, thinly sliced
1 small red onion, thinly sliced
A small bunch fresh coriander
The Miso Dressing:
3 tbsp cashew nut butter
1 tbsp tamari, or other gluten free soy sauce
2 tbsp miso paste
2 tbsp water
Method:
Turn the oven to 350 degrees. Place the sweet potato batons in an oven tray and drizzle over the olive oil. Bake in the oven until completely soft, for approximately 20 minutes.
In the meantime, whip together the cashew nut butter, the tamari, the miso paste and the soy sauce (forcefully, to make it all blend properly).
Slice the avocado, green pepper and red onion.
When the potatoes are ready, cover half a nori paper with the miso dressing, followed by a few sweet potato batons, a quarter of the avocado and a few red onion and green pepper slices. Top with a little coriander before rolling it up. Use a little more miso dressing in the end as 'glue' so it sticks together. Make the other three and then serve immediately.
8. Cold Soba Bowl With Lemon Miso Sauce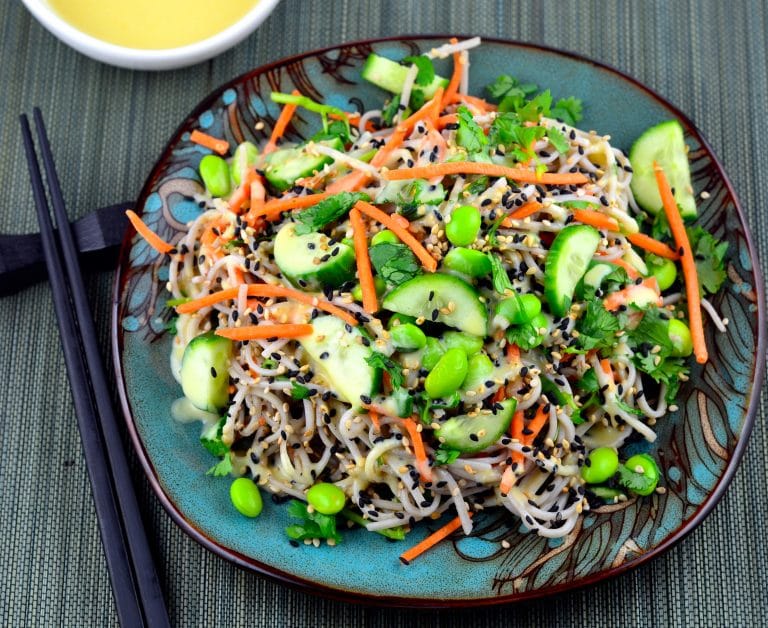 Ingredients:
Lemon-Miso Sauce:
¼ cup raw cashew butter
¼ cup fresh lemon juice
1 tablespoon white miso
1 tablespoon each extra virgin olive oil + toasted sesame seed oil
1 garlic cloves, peeled and smashed
1 teaspoon pure maple syrup or agave
5-6 tablespoons water
Pinch of red chili flakes
Bowl:
Buckwheat soba noodles (or your favorite gluten free noodles)
½ tablespoon toasted sesame seed oil
½ tablespoon fresh lemon juice
1 cup frozen edamame
½ cucumber, sliced thinly on a bias
1 red pepper, cut into matchsticks
1 carrot, peeled and cut into matchsticks
1 green onion, cut into thin slices (the green part only)
Spicy vegan kimchi, optional
Optional Garnish:
Sesame seeds, black or white
½ nori sheet, cut very thin
Chili flakes if desired
Method:
For the Lemon-Miso Sauce:
Add all the ingredients to a blender and blend on high until smooth. The mixture will thicken as it cools so add more water a little bit at a time until desired consistency. I added a grand total of 6 tablespoons of water. I found it easiest to leave the sauce in the blend and its spout makes it easy to pour onto your bowl.
For the Bowl:
In a medium pot, add water and salt and boil on high heat. Add the noodles and cook as the package directs. Cook until al dente, drain and rinse over a coriander. Shake the coriander so most of the water is drained. Place cold noodles in a large bowl and dress with the sesame seed oil and lemon juice.
While the noodles are cooking, prep the vegetables.
Add more water to the now empty pot and place on high heat until boiling. Cook the edamame until tender, about 4 minutes. Drain and set aside to cool. They cool down quite quickly.
Divide the noodles and vegetables between two bowls. Top with sauce and garnish with nori and sesame seeds. Serve!
Which dish seems the most interesting for you to try? Share your experience with us in the comment section below!