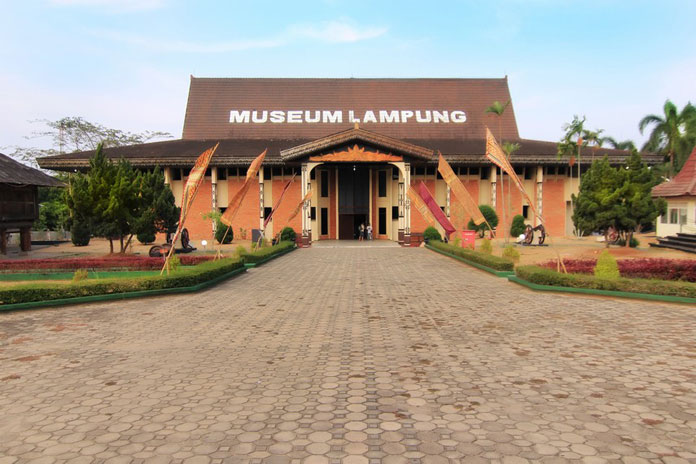 Lampung is most known for being the location of Krakatoa mountain. But that is not all, as there are numerous destinations you can visit while in Bandar Lampung. From monkey forest, beaches to museums, you will surely find unique places that entertains both you and your family.
Here is our list of unique tourist destinations in Bandar Lampung:
1. Museum Negeri Lampung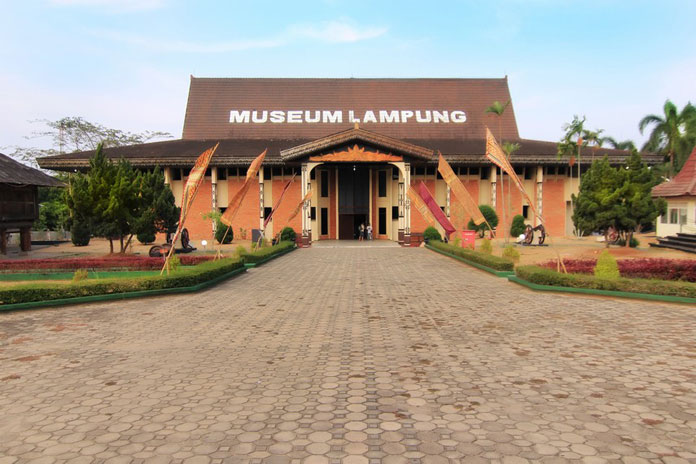 One of the collections of the Lampung Museum is Kenali's house from West Lampung. This museum is located on Jl. ZA. Pagaralam, near the Unila underpass. It is also not far from Rajabasa terminal.
Lampung Museum has many collections. Such as: art objects, ceramics from Siam and China from the Ming Dynasty, stamps and ancient currency from the Dutch colonial period.
In February 2016, the Lampung Museum's collection totalled to 4751. There are collections of geology, biology, numismatics/heraldry, philology, ceramics, fine arts and technology. An excellent rare collection of bronze vessels was found in Sri Minosari Labuhan Maringgai, East Lampung Regency.
On the first floor there is a collection of various prehistoric relics, objects from the Hindu-Buddhist era, the era of the arrival of Islam, the colonial period, and the post-independence period of the Republic of Indonesia. On the second floor, there is a collection of accessories for two sub-ethnic Lampung. Saibatin and Pepadun.
2. Al-Anwar Mosque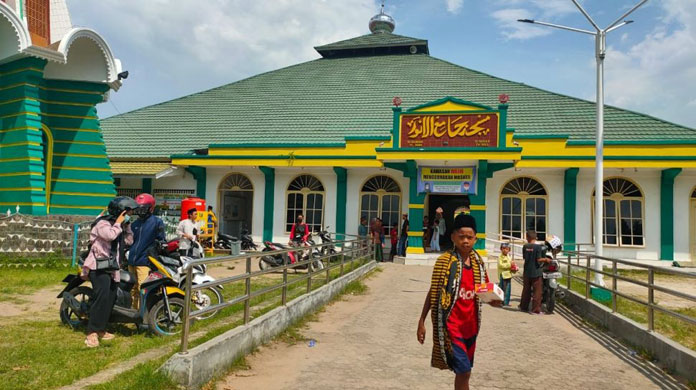 This mosque was founded in 1875, 8 (eight) years before the massive eruption of Mount Krakatoa. It's located on Jalan R.E. Martadinata in the Kampung Palembang area, Teluk Betung. The mosque, which was restored in 1888, is still used as a place of worship for Muslims today.
It was once hit by a 40-meter-high tsunami due to the Krakatoa eruption, but it still stands firm despite the damage. If you want to see the original building, you have to go inside. The pillars in the middle of the mosque are the original parts of the mosque in the past. The current building is under development.
Here, visitors will be able to see the relics of the past such as cannons in the yard. There is also a stone-printed Koran here.
3. Thay Hin Bio Monastery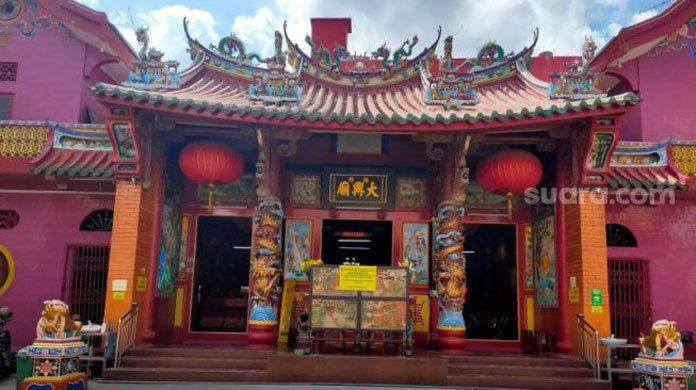 Source: suara.com
Still in the Teluk Betung area, we can see the Than Hin Bio Vihara. Its position is right before the row of gift shops on Jalan Ikan Kakap. Once parked, we can shop for souvenirs and historical tours here.
At first this monastery was founded on the wishes of the people of Lampung of Chinese descent. It is called the Kuan Im Thing Monastery. In the course of this, it was expanded and changed its name to Than Hin Bio monastery.
4. Gita Persada Butterfly Garden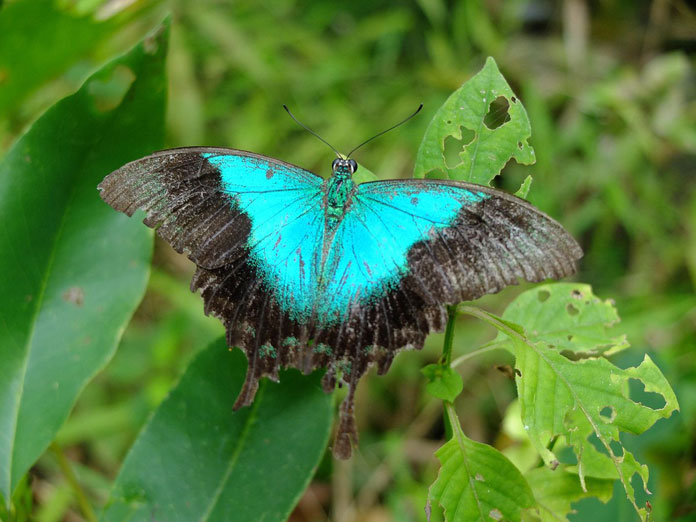 Gita Persada Butterfly Park is located in Kemiling District, Bandar Lampung at the foot of Mount Betung, next to the Wan Abdul Rahman Deer Park. You can get here via Sumur Putri and Bumi Kedaton. But if the journey starts from the city center, I chose to go through Perum Langkapura. Only about 3 km from SLB with good road conditions.
In this park we can see many butterflies up close. In addition, you can learn about the life cycle of a butterfly starting from the cocoon. The best time to visit is in the morning when the weather is clear.
5. Kawasan Taman Hutan Raya Wan Abdul Rahman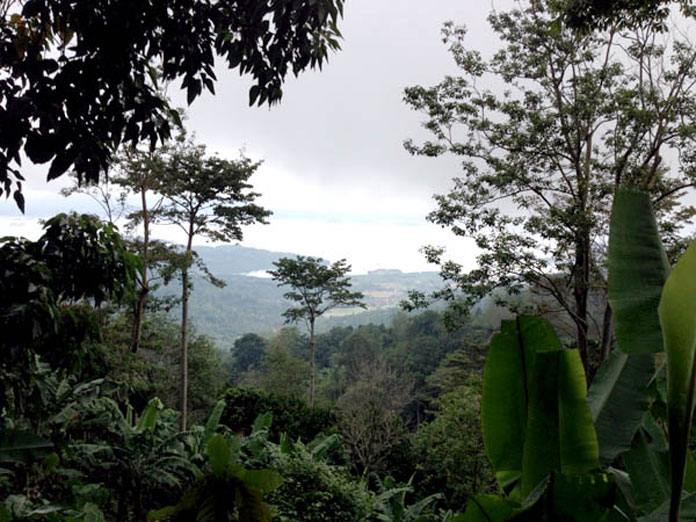 It can also be considered a healing forest or a bathing forest in the Taman Hutan Raya Wan Abdul Rachman area in the north of the village.
There are many spots that we can see and try, from the the Tahura Wan Abdul Rahman viewing platform (Tahura WAR).
There is also a Deer Park, with several waterfalls in it, and youthcamp.
At the Deer Park, several beautiful and funny photo spots have been provided. Many youngsters and families have visited here. Usually they take photos and then upload them on Instagram.
6. Duta Wisata Beach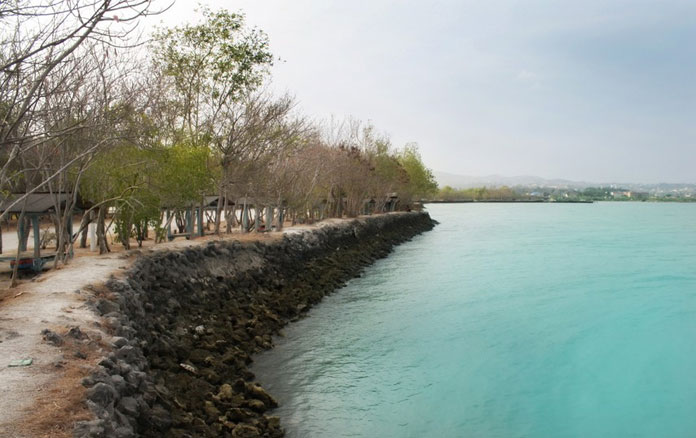 This beach is not too far from Bandar Lampung City Center, Tugu Adipura. There are many lodges, as well as seafood stalls with delicious food and many visitors.
The beach is rocky, perfect for residents who want to sit back and relax with friends or family. From the Duta Wisata, we can see parts of the city of Bandar Lampung with the foreground waters of Lampung Bay.
7. Pasaran Island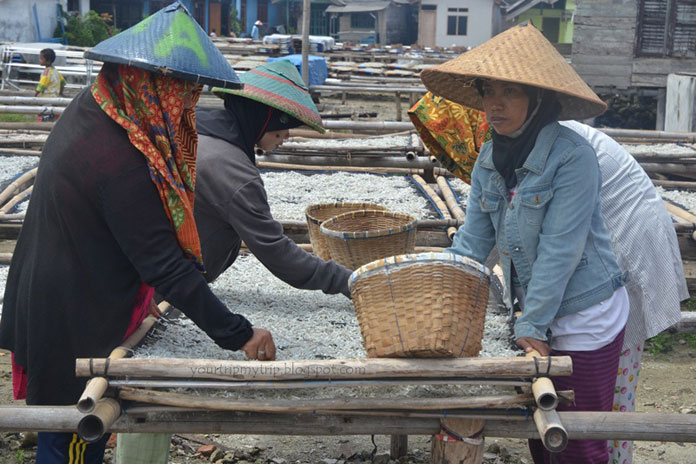 If you are traveling in Bandar Lampung, don't forget to stop at Pasaran Island which is a coral island in the southern city of Bandar Lampung. It is only about 300 meters from the mainland. The island, which was originally only 3.5 hectares wide, has now grown to 12 hectares. It is occupied by about 240 families.
If you like photography, please come here and hunt for photos. Many of the daily activities of Pasaran Island residents are interesting to record. They process seafood in the form of boiled anchovies starting from sorting fish, boiling, drying, and others.
There are many other spots on Pasaran Island that are interesting to take pictures of. There are mangrove forests, concrete bridges, ship docks, views of the city of Bandar Lampung from a distance.
8. Monkey Forest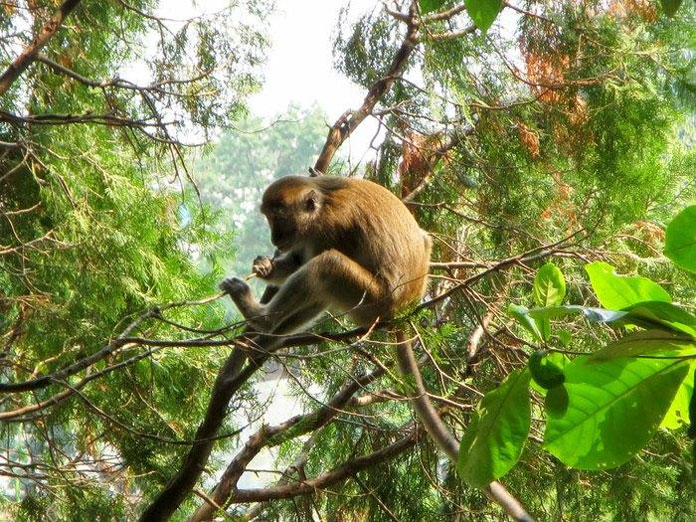 In the vicinity of Sumur Batu, Teluk Betung, there is a forest of 3 hectares belonging to the city government of Bandar Lampung. Many monkeys breed rapidly there. To just take a walk to fill spare time, we can stop here for a while.
Just look for the Lampung Provincial Health Office, there is an entrance next to it. Or you can turn through Sarijo past the former Tirtosari swimming pool.
9. Umbul Helau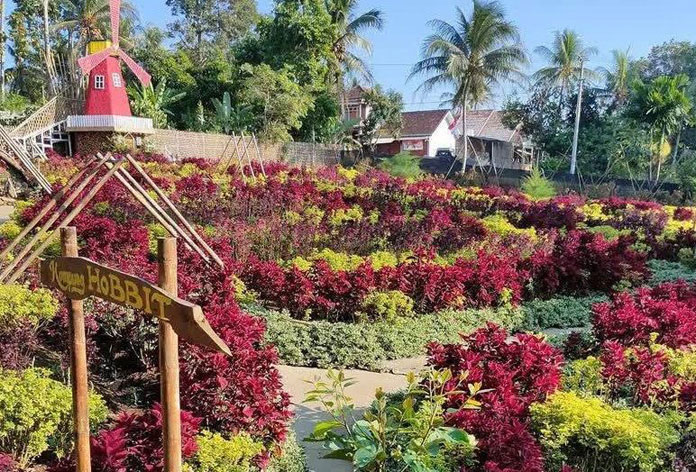 Not far from Seven Selfie, there is a similar flower garden. The difference here looks a little wider.
Many family groups also come here. Sit back and relax while enjoying the beauty of flowers with various colors.
Which tourist destination are you most interested to visit? Tell us what you think in the comments section below!