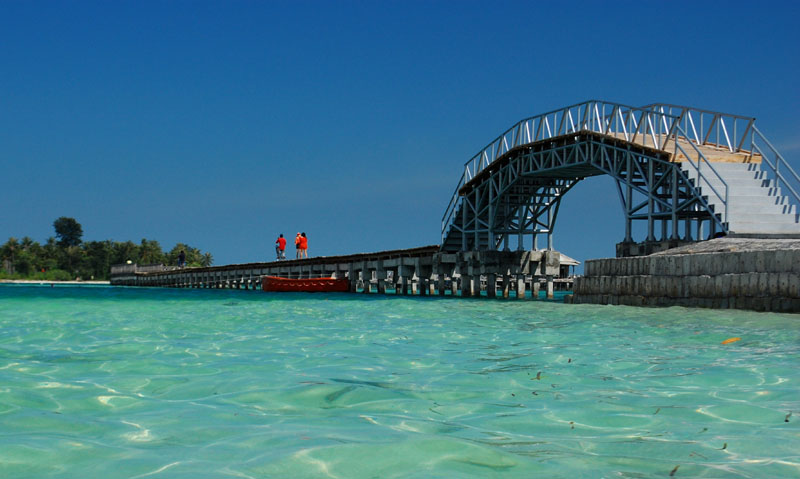 Jakarta as a large bustling megacity provides many comforts, including restaurants, malls and other entertainment venues. As one of the most modern cities in Indonesia, Jakarta is crowded, loud, and busy. However, just a hop, skip and jump away from Jakarta are many weekend getaways to enjoy natural attractions and refresh the mind.
Here are 7 weekend getaway destinations from Jakarta:
1. Tanjung Lesung and Sawarna, Banten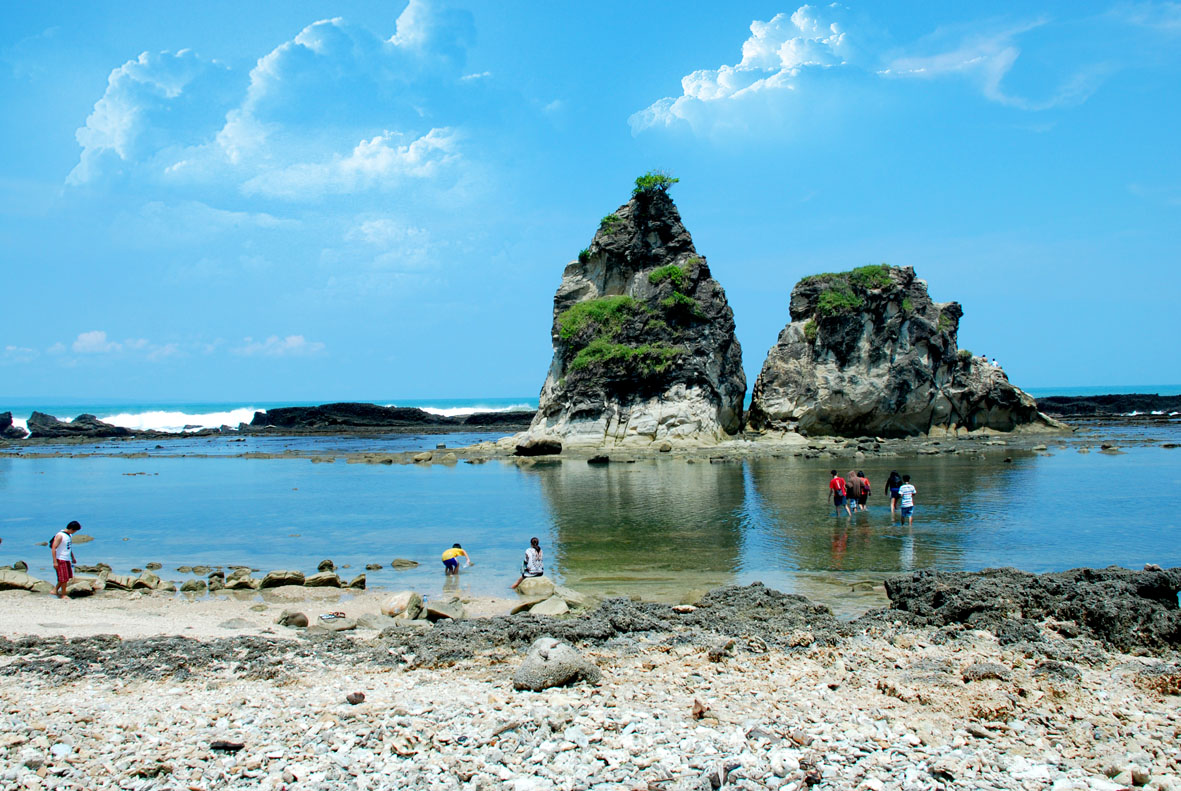 Carita Beach and Anyer Beach are usually full of visitors. The beaches Tanjung Lesung and Sawarna are not crowded and highly recommended.
Diving, snorkeling, jet skis, and taking pictures on a swing are fun activities to be done in Tanjung Lesung. The location is along the West Coast and makes for a great surfing destination. The reefs in Tanjung Lesung are very beautiful and well preserved. Mount Krakatoa can be seen from this beach. The cost of entry to enjoy this beautiful place is IDR 30,000 on weekdays and IDR 40,000 on weekends. There are numerous local homestay and resort accommodation options available.
Meanwhile, Sawarna Beach is the next choice with its has many rock formations. A popular activity at Sawarna Beach is surfing because the waves there are very big. Visitors only pay IDR 5,000 to enter this amazing area.
2. Waterfall-Hopping in Geopark Ciletuh and Surade, Sukabumi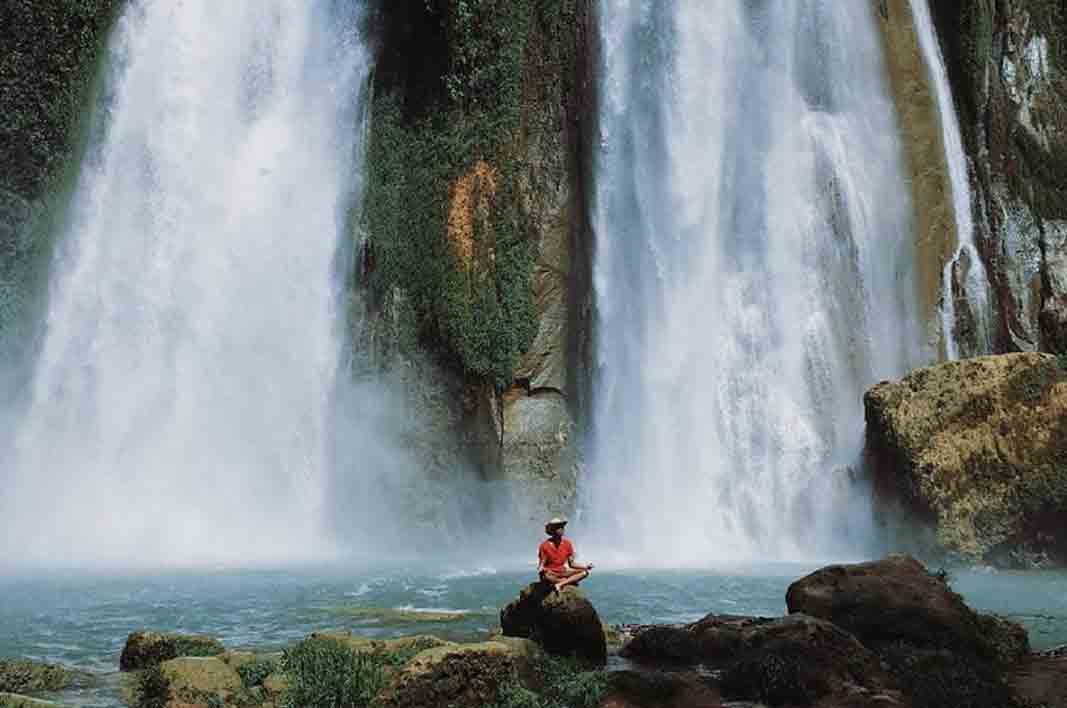 Sukabumi is home to a dozen waterfalls. Did you know that the word curug means waterfall in Sundanese. The 54m tall Curug Cibeureum at the foot of Mount Gede is not far from the Sukabumi. It is about an hour from Pondok Halimun (a tea plantation) on foot.
Another waterfall not too far from the city is Curug Sawer, which is close to Situ Gunung. For the thrill of a greater challenge, travelling to Surade in Southwest Sukabumi is highly recommended. It is a place to find the triple falls Curug Cikaso which stand 80m tall.
Three to four hours from Sukabumi lies an area that's gaining in popularity – Ciletuh Geopark, which has nine waterfalls, including Curug Awang that resembles a mini Niagara Falls.
Ciletuh Geopark can be reached by car (about 4 hours from Sukabumi city), while Surade is about 3 to 3.5 hours. The entrance ticket is less than IDR 5,000,-, and a parking fee of IDR 10,000 to IDR 30,000.
3. Magnificent Green Slopes: Argapura, Majalengka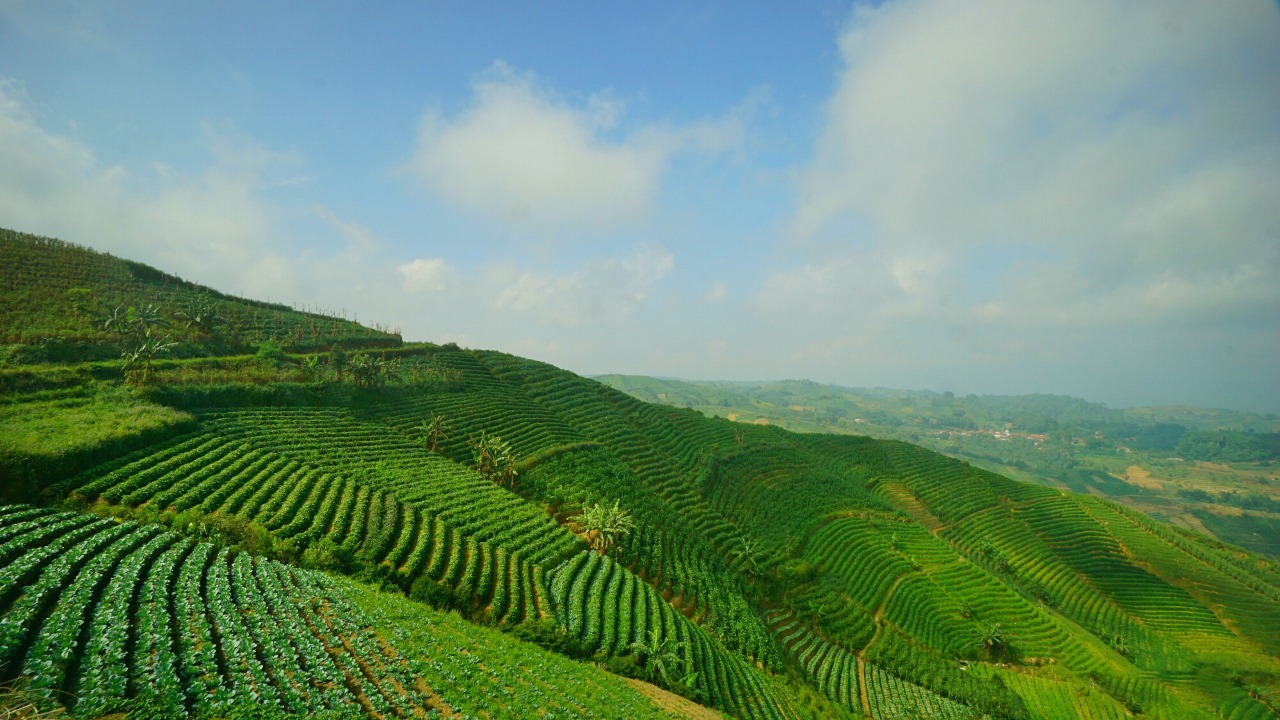 Seeing this beautiful stretch of green terraces will make you think that this is Tegalalang (Ubud) or Jatiluwih Bali. Surprisingly, this beautiful view is at Argapura (Majalengka). Before reaching Cirebon on the way from Jakarta, after driving for about 3 to 4 hours, you will pass this amazing view. Although relatively hidden, Argapura is the best place to enjoy the green peaks of the British Sunda Hills. This stunning location also promises blue skies, white clouds, silhouetted hills from afar, and a cool breeze. If nature is the best medicine, Argapura can definitely be the most powerful therapy that people will be looking for. It is recommended to use a small car or motorbike to get there because of the narrow roads.
4. The Mighty Volcano of Anak Krakatau, South Lampung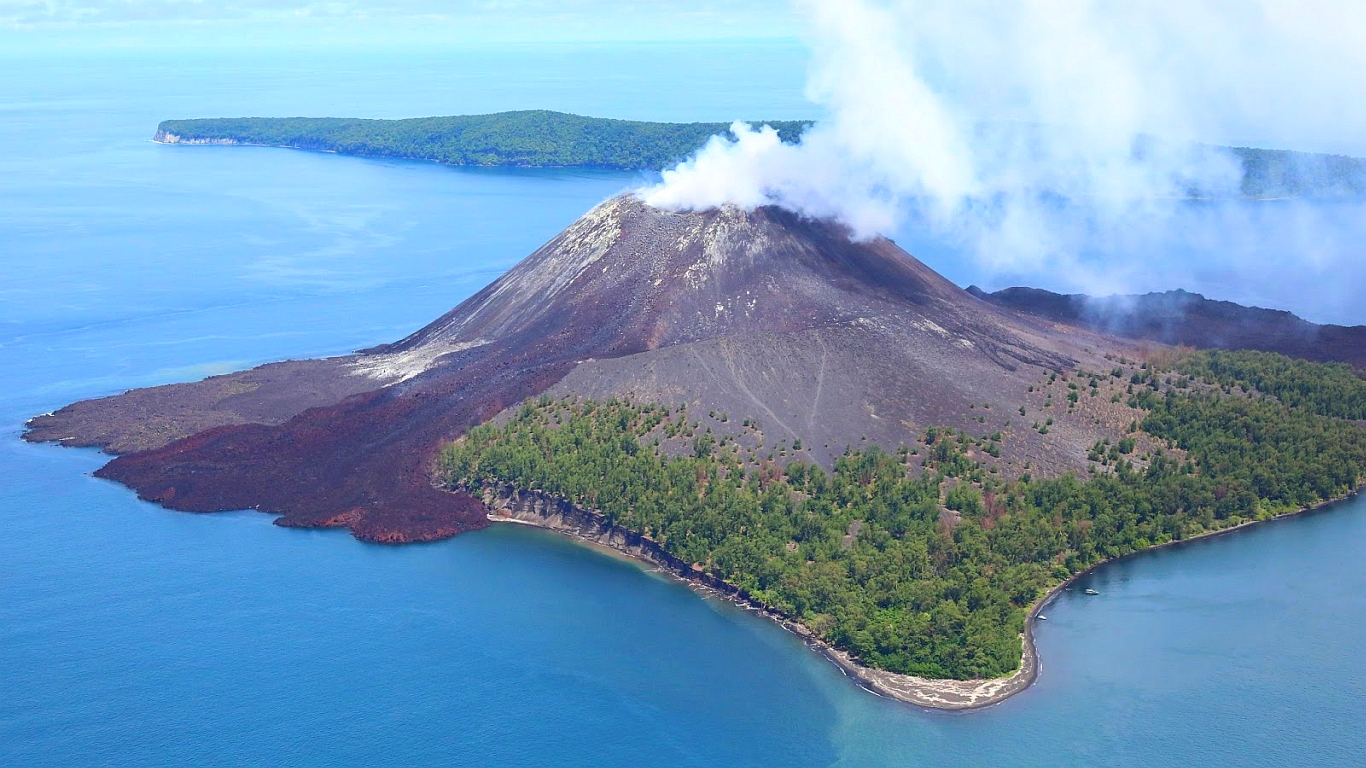 Although the Krakatoa mountain blew up due to the massive volcanic eruption, a new island has formed from the previous caldera – Anak Krakatau, where volcanic activity has also been detected. Visitors can hire a private yacht from Banten or rent a traditional boat called a jukung from Sebesi Island (the closest inhabited island from Krakatau). While sailing visitors can enjoy the slowly approaching smoking mountain in the middle of the sea.
5. The Oldest Botanical Garden in Southeast Asia – Bogor Botanical Gardens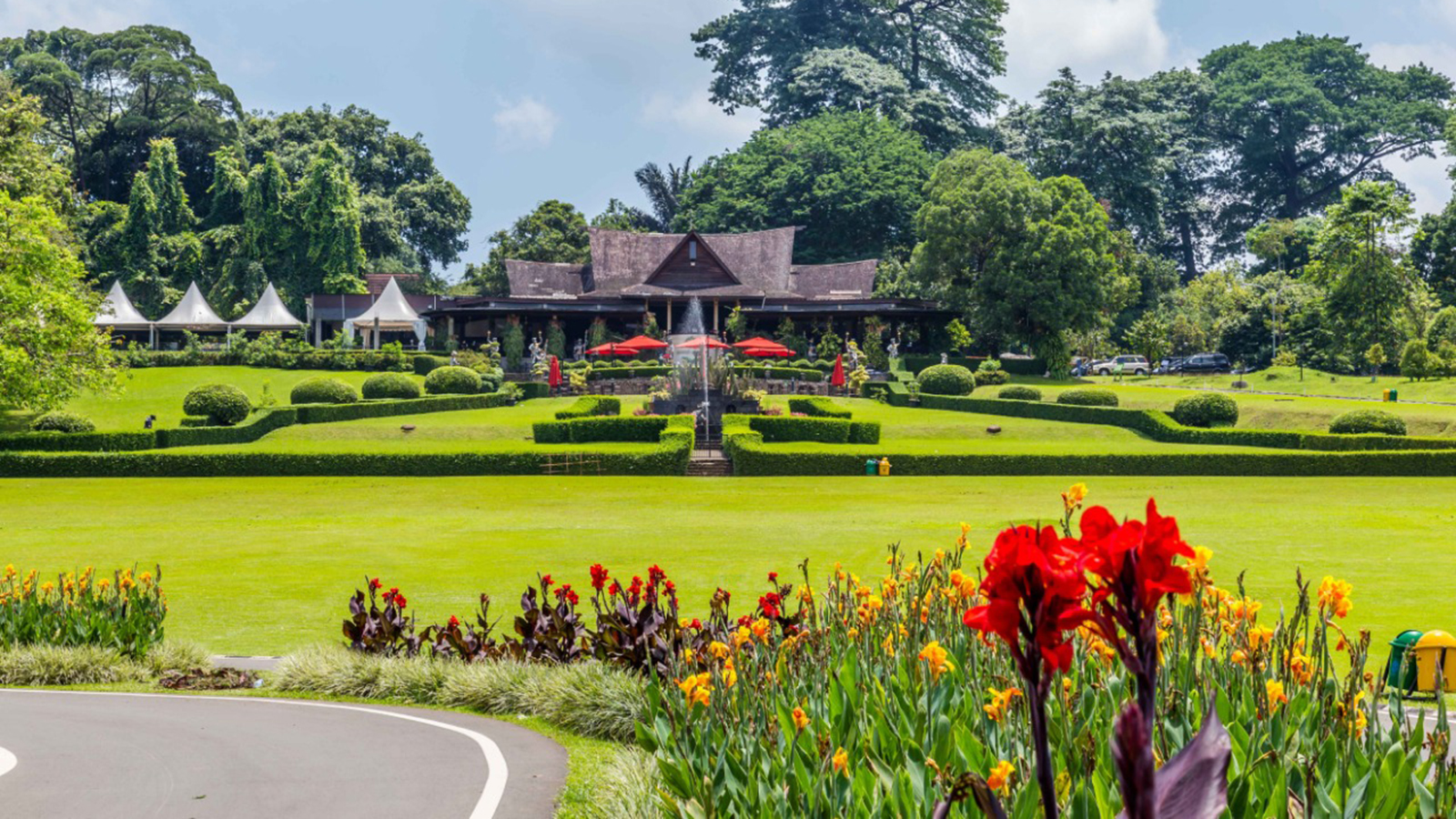 Bogor is also known as the 'City of Rain' because it rains here almost every day – and this is one of the advantages of building a botanical garden here. Without a doubt, the Bogor Botanical Garden is the most important botanical garden in Indonesia and the oldest in Southeast Asia. It was built in 1817 when Indonesia was still called the 'East Indies'. This 87-hectare park has about 14,000 tree specimens. One unique flower is the Titan Arum or Carrion Flower, which is the largest stemless flower species. The flowers can reach a height of 2 meters and have rotten smell.
The location is at Jl. Ir. Haji Juanda No. 13, Paledang, Bogor, West Java 16122. It is easily accessible via the Commuter Line train. Visitors can stop at the Bogor final station and continue to the botanical gardens by public transportation or on foot. This place is open everyday from 7.30 am to 5 pm.
6. The Iconic Bridge on Tidung Island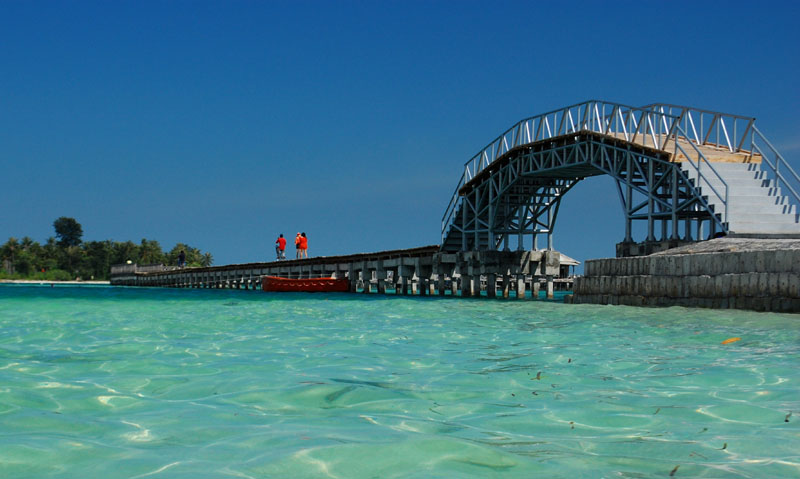 Tidung Island is one of the most famous islands in the Thousand Islands. Located close to a number of snorkeling spots, this island has plenty of accommodation options, water sports facilities, and its signature bridge. This 800 meter long bridge connects two adjacent islands, Tidung Besar and Tidung Kecil. What's fun there is jumping off the 8 meter high bridge into the crystal clear waters below. This bridge has a slightly intriguing name, the Bridge of Love, which is believed that someone will find true love once he or she jumps off the bridge.
There are two routes to choose from Jakarta to Pulau Seribu. Visitors can take a speedboat from Marina Ancol (1 hour) or take a regular boat from Muara Angke (which can take up to 3 hours). When buying a ticket, visitors need to choose which island to visit. Most boats leave in the morning, so visitors should be there by 6 or 7 am. Once visitors arrive on the island, they can rent a boat to explore several snorkeling spots.
The easiest and most cost-effective option to get there is join a tour. The price of the boat starts from around IDR 40,000 for a regular boat from Muara Angke and IDR 70,000 for a speedboat to the nearest island from Marina Ancol on weekdays. Prices for boat rentals for island hopping or snorkeling vary and depend on visitors' negotiating skills, the duration of the rental, and the type of boat you choose (modern or traditional).
7. Mystical lake above the clouds: Kawah Putih, Ciwidey, Bandung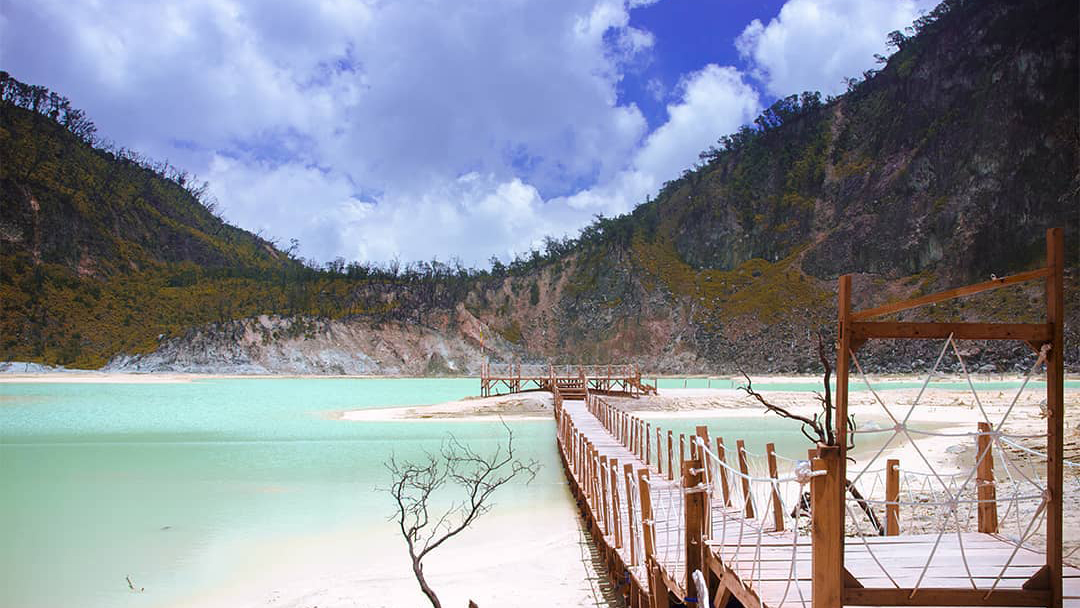 This crater lake, formed after Mount Patuha erupted, is regarded as something mystical. The birds that fly around the area die, making local people reluctant to find out what lies above it. However, all that changed until the 19th century, when an expert German botanist turned out to find a beautiful crater lake. The crystal blue water changes according to the weather conditions and is lined with white sand. The vegetation around this area also looks different when compared to the vegetation underneath. Even though it is located at the top of a mountain, important facilities such as toilets and parking areas are available, plus small snacks.
The easiest and most convenient way to get there is by car, which takes about 1.5 to 2.5 hours. Budget visitors can take public transportation from Leuwi Panjang terminal to Ciwidey terminal. Then, take a yellow angkot at Ciwidey terminal and tell them to stop at the entrance to Kawah Putih. The visitors can board the vehicle provided by the management from that point. The journey usually takes more than 4 hours. The entrance fee is IDR 18,000 and open by 7 am to 5 pm.
Are you ready to visit all of those getaway destinations on weekends? Which destination will you choose? Please comment in the comment section below.