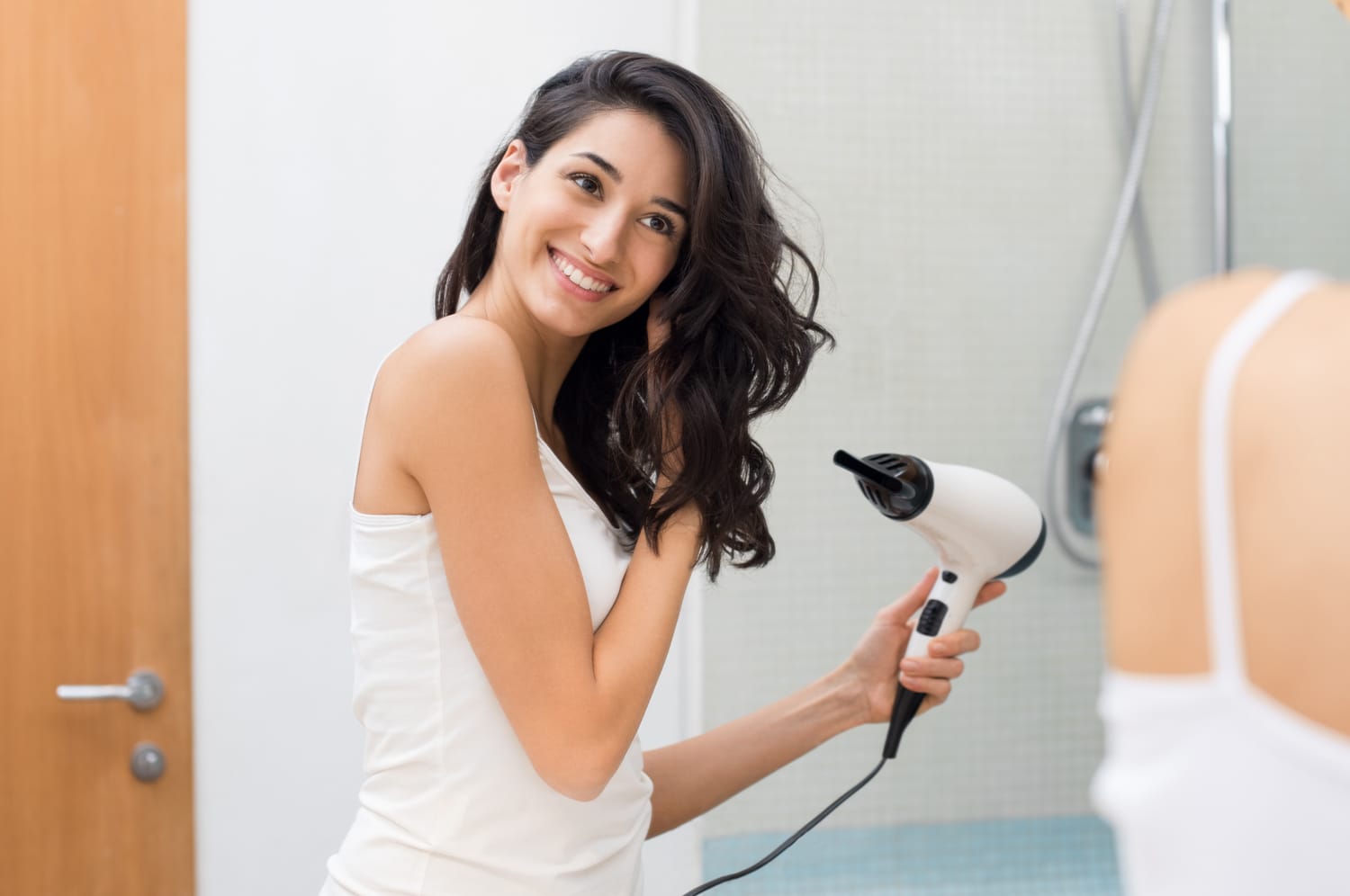 Hair dryers are one of the trickiest things to pack for travelling. It is one item that we need in order to keep our looking like a million dollars, but it can be too bulky to bring during a vacation. Not all hotels will have hairdryers, hence the need to be able to pack a hair dryer. Using good quality travel hair dryers or lightweight ones could minimize hair damage when we return home.
Here are our recommendations of travel hair dryers that would also take care of your hair:
Bio Ionic Powerdiva Pro Style Dryer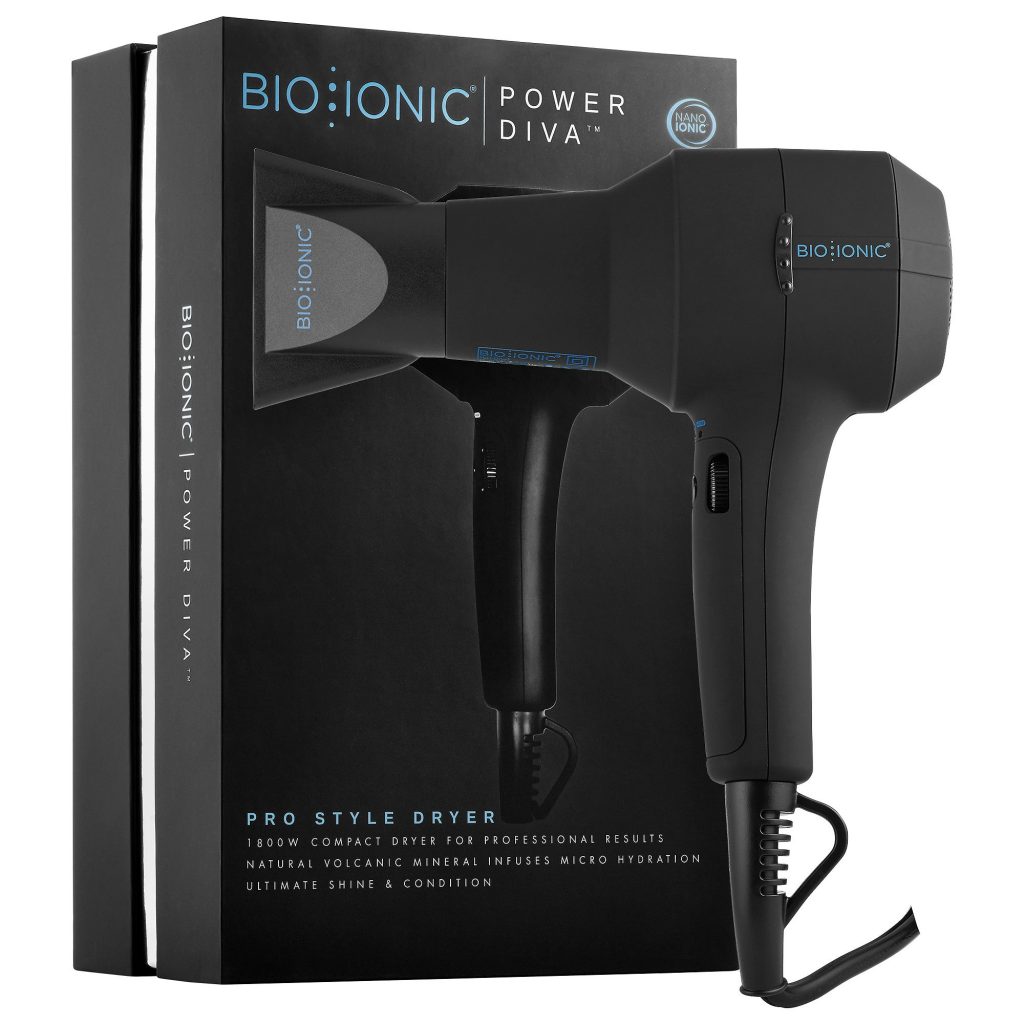 For people with coarser, harder-to-style textures, or even fragile textures can definitely use this hair dryer. Its nozzle that is infused with minerals from volcanic rocks will keep hair smooth and hydrated. This hair dryer is also equipped with a temperature dial, so hair will be less damaged. People with fragile hair can also use this safely.
MHU Professional Salon Grade 1875w Low Noise Hair Dryer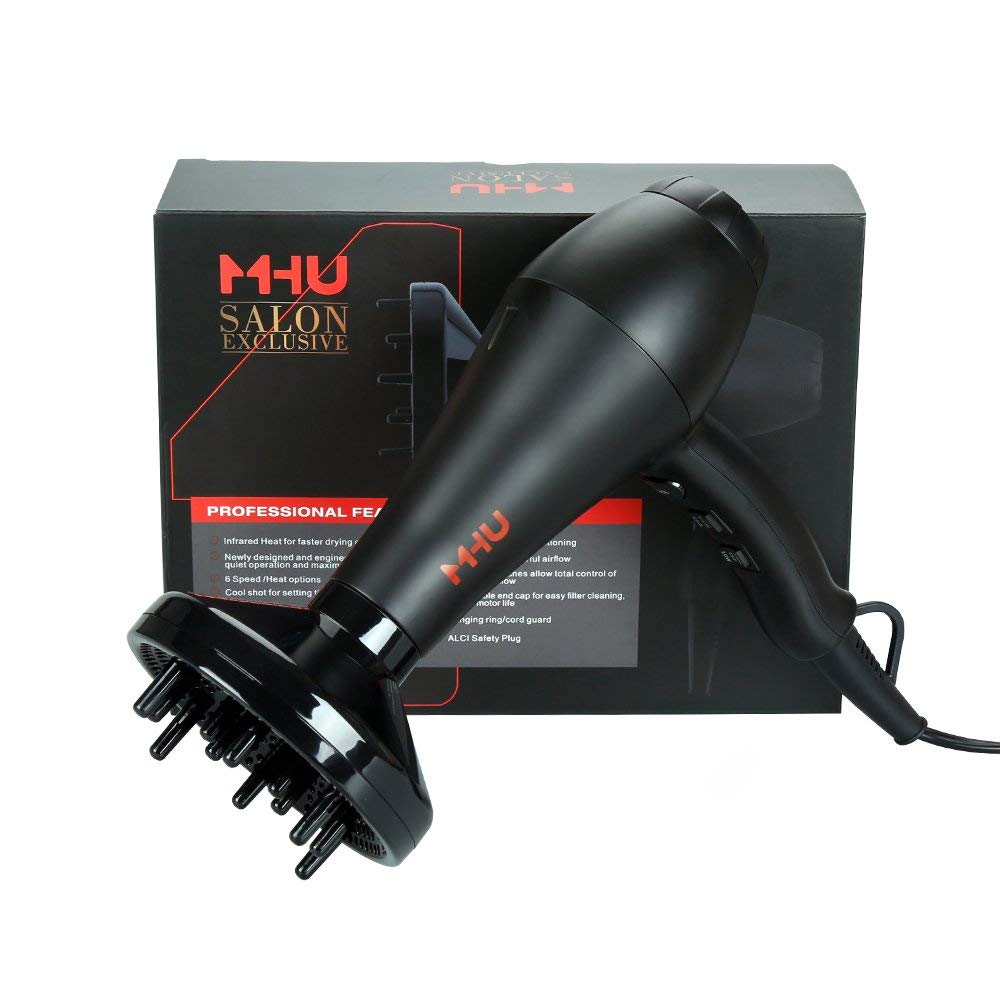 Although this hair dryer is full sized, it is still incredibly lightweight, so you can take it to your vacation. It's highly rated because of its popularity. Curly haired people will especially love to use this hair dryer because of the features that it presents. It has negative ions and infrared head to smooth hair, diffusers that help to reduce frizz, increase hair volume and speed up the drying process at the same time. It also has other features like a cool shot button, extra-long cord, a speed and heat adjusting setting.
BaByliss Pro Tourmaline Titanium Travel Dryer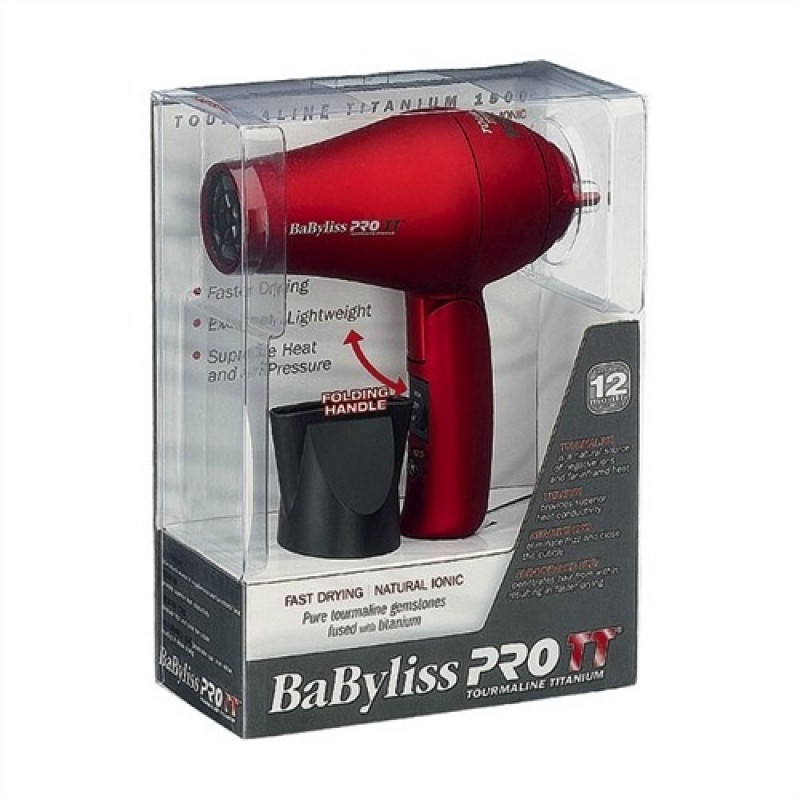 Babyliss is one of the most popular hair styling machine that is used by many people worldwide. Their travel hair dryer is also one that is highly rated by internet users. It is lightweight and compact is at just 300gms, yet has the strength of a regular hair dryer. The best features that this hair dryer is that is is infused with pure tourmaline gemstone crystals and its ability to emit infrared rays. Tourmaline crystals are able to emit ions to prevent static electricity and would therefore result in shinier, frizz-free hair. Infrared rays would dry hair faster, which limits the effect of heat damage to the hair.
Chi's Ultra Chi Travel Tool Kit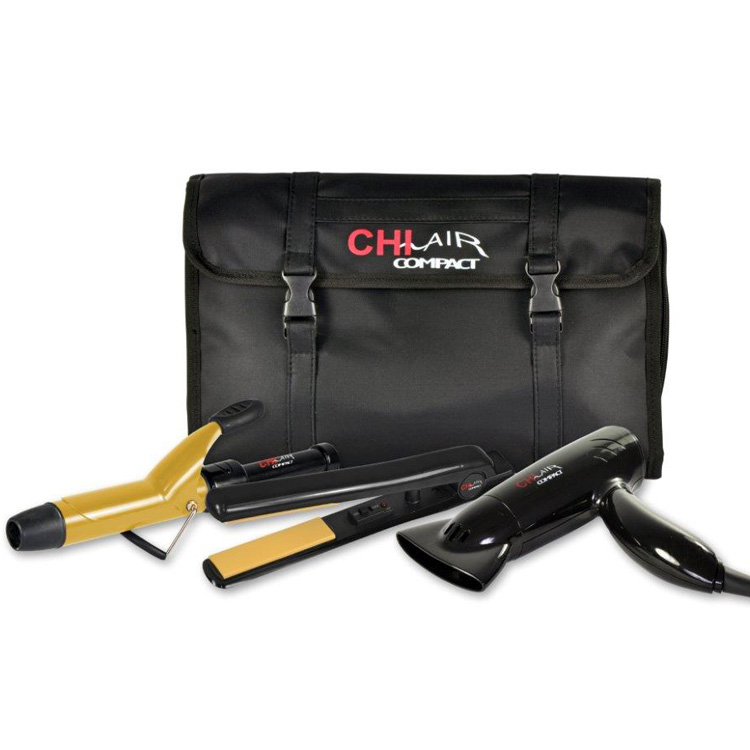 If you need a set of hair styling products, then Chi's Ultra Chi Travel Tool Kit will be the perfect travel hair dryer for you. In it, you will get a full size hair dryer with a concentrated nozzle and diffuser but with the addition of a straightener and curling iron in its set. Travelers will also appreciate its ionic ceramic technology, quiet motor, anti-overheating technology and its speed and heat settings.
AMAXY Honeycomb Infrared Therapy Hair Dryer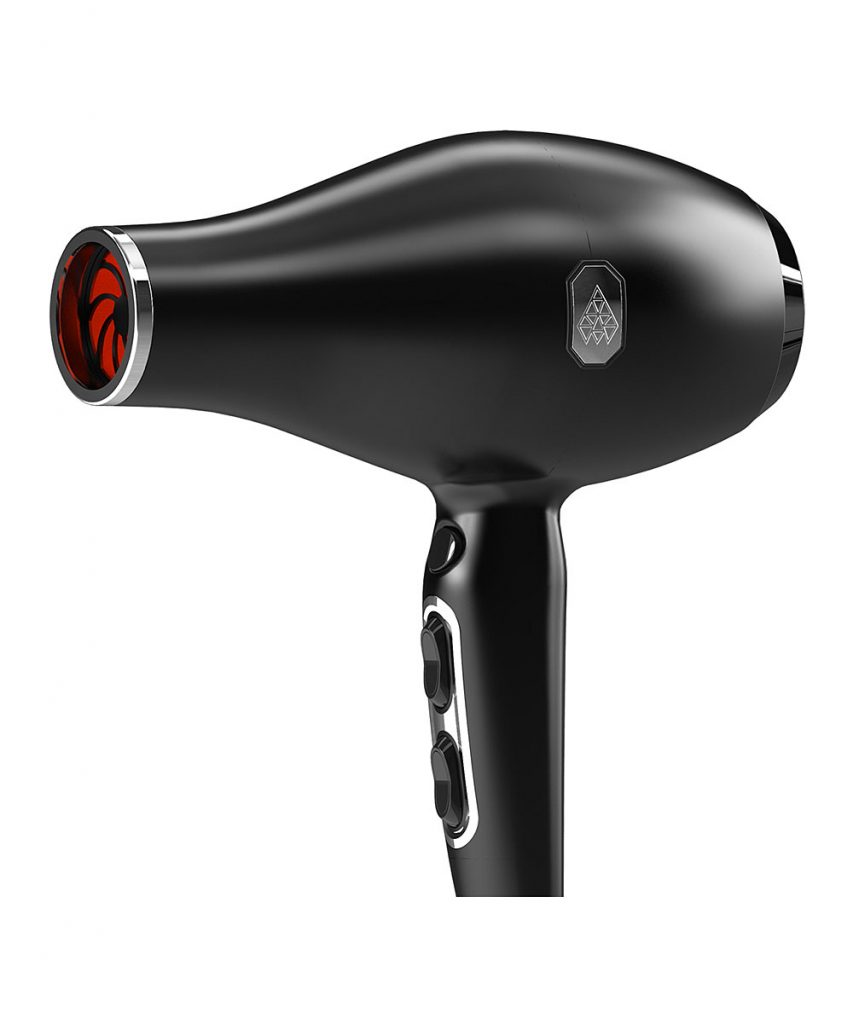 For those who are fond of using eco-friendly products, we recommend you to use the AMAXY Honeycomb Infrared Therapy Hair Dryer. Using their very own honeycomb design that uses ceramic and silver, this hair dryer can distribute the same amount of heat and power as a 2, 000 watt dryer with only 1, 200 watts. In effect, it uses 40% less energy than the standard hair dryer. This hair dryer is equipped with an infra red technology which is used to prevent heat damage for fine and delicate hair, a cool shot button, heat and air setting, two nozzles and 10-foot cord.
6. Braun Satin Hair1 Style&Go Dryer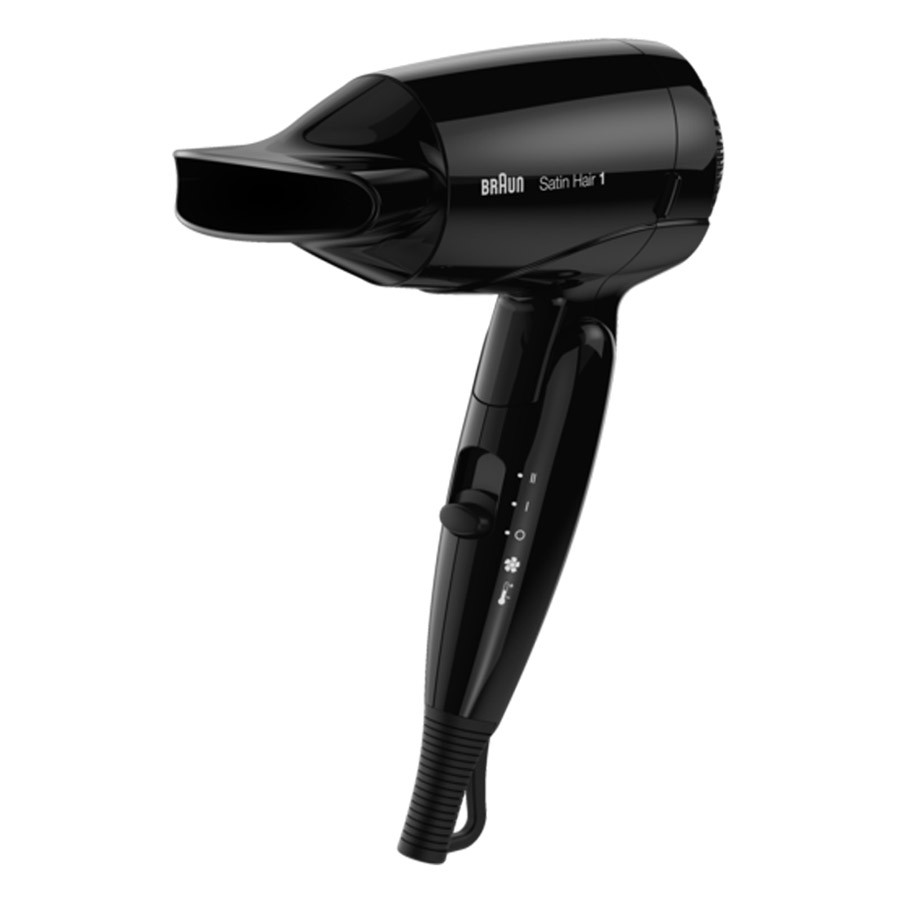 Alternatively, opt for the compact Braun Satin Hair1 Style&Go Dryer. It offers two heat settings using an infrared heat source. People with dry hair will love this as it can prevent hot spots and prevent dry hair. Many have even said that the hair felt healthy and full of body after using this hair dryer.
7. Andis Fold-N-Go Ionic Hair Dryer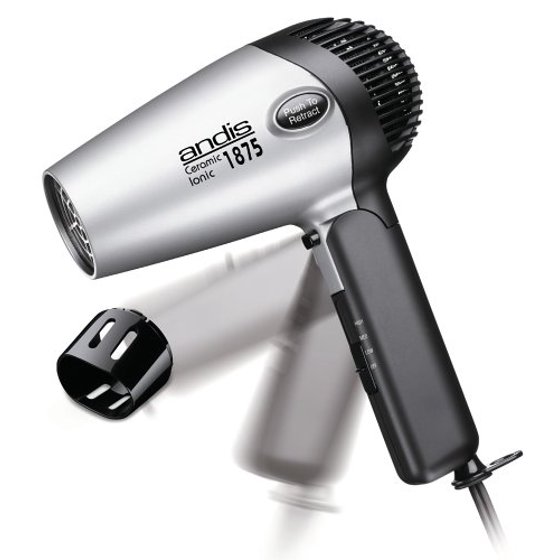 This is extremely lightweight, compact and has many benefits. Some of them include its ceramic construction and negative ion propulsion technology which results in conditioned hair while keeping hair frizz-less and healthy. Like many travel hair dryers in the list, it also features 3 heat and air settings with a cool shot button to set the hair. The Fold-N-Go hair dryer also features a retractable cord to make packing easier for travelers.
8. JINRI JR-101 Professional Mini Blow Dryer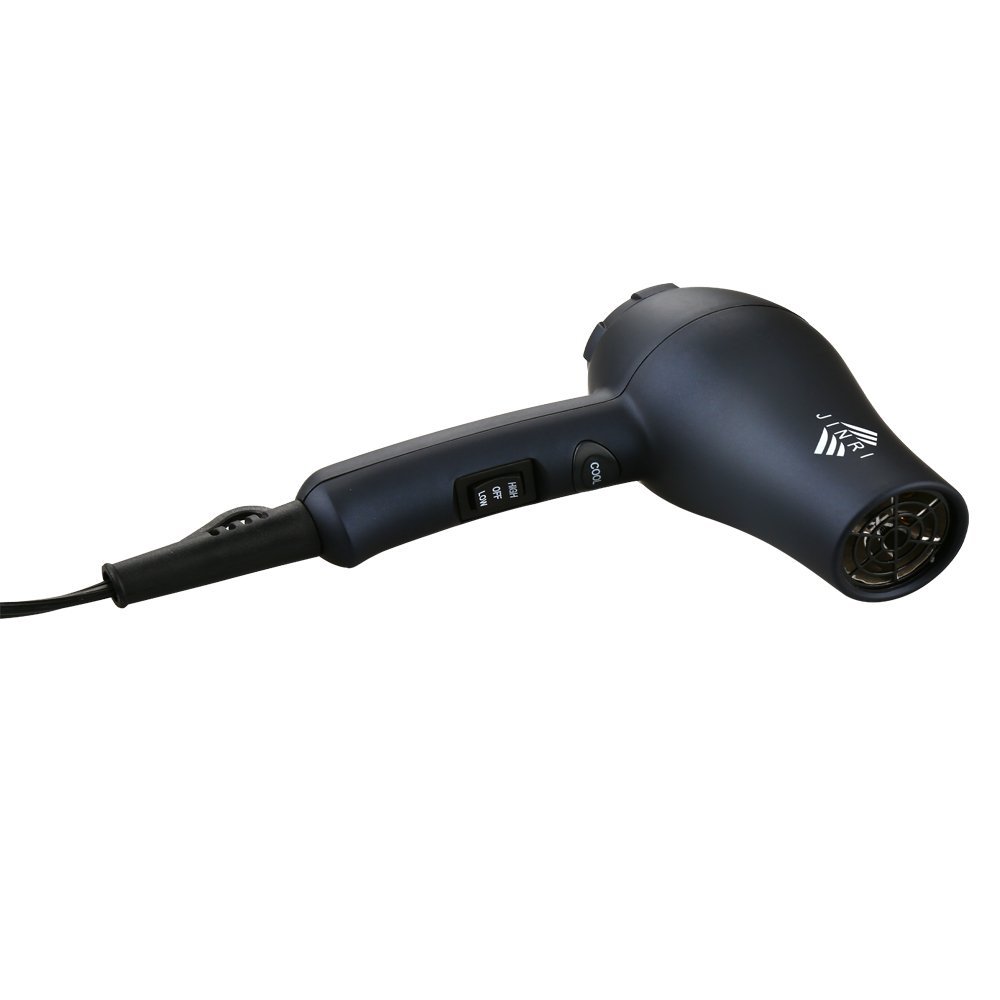 JINRI hair dryer promises a variety of features for travelers. Starting from its light weight at 11.2 ounces, its compact size and ionic ceramic technology. This technology is particularly significant as it breaks down water molecules and uses negative ions to seal and smooth the cuticle. The motor is also particularly special, as it is a quiet DC 1000 Watt motor with an anti-overheating mechanism and a concentrator cap.
9. GHD Flight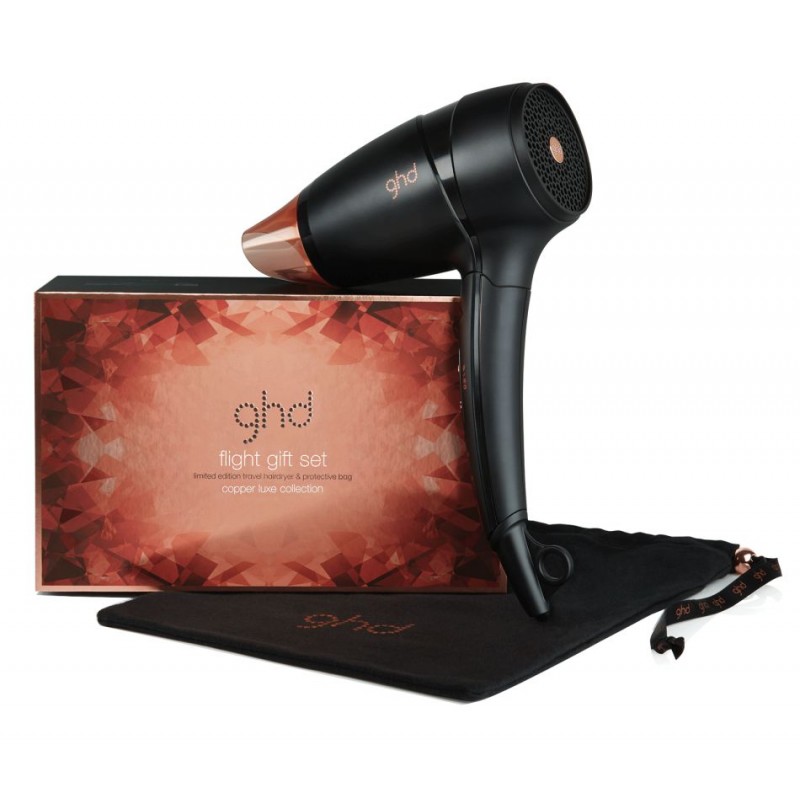 Another impressive travel hair dryer on this list is the GHD Flight. It's small, light, with a speed and heat setting and a cool shot feature. It even has a GHD hair safeguard technology that turns off the hair dryer when held too close to the head to prevent overheating. This hair dryer is said to have the capabilities and able to project 85% the power of its fullsize version, the GHD Aura. Your hair would look shiny and healthy without frizz.
For some people, hair dryers are extremely important as it can dry hair quicker. But the large size and heavy weight is a big hassle while packing. The products above are not only lightweight, compact but also keep the hair healthy. Your hair will thank you when you return home with no damage or dryness to the hair, which is typical during the vacation.
Which hair dryer would you be most interested in taking on a trip? Tell us in the comments below!