Want to get away from it all, but don't want to leave the city? You can always have a staycation during the weekends!
Staycation, a portmanteau of "stay" and "vacation" is a fancy term for spending your time off at home or other places where you can stay for the night. One of the things you can do during staycation is staying at a hotel room where you can enjoy the luxury of being away from your stressful schedules and responsibilities for a while.
Jakarta, with its concrete jungle, polluted air, and the crazy traffic could be stressful for some people. Thankfully, getting away from this city doesn't mean that you have to book a flight to another city or even abroad. Jakarta is enough if you want to have a short staycation within your busy schedules.
Well, without further ado, here are our recommended hotels for staycations in Jakarta: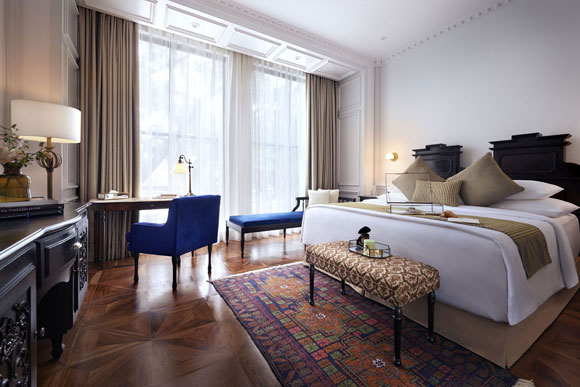 Located in the trendy Senopati neighborhood, the rooms at The Gunawarman is perfect to enjoy the luxurious retreat during your staycation. You can choose The White Room—chic white room with floor-to-ceiling windows, white walls and classic interior; The Wood Room with the entire wood paneling and warm minimalist interior; or The Mansard Room with its combination of modern and English style furniture. During your staycation you can also indulge your appetite at their restaurants, Sofia and Kitte.
Location:
Jalan Gunawarman No 3 Jakarta
Phone 021-22770077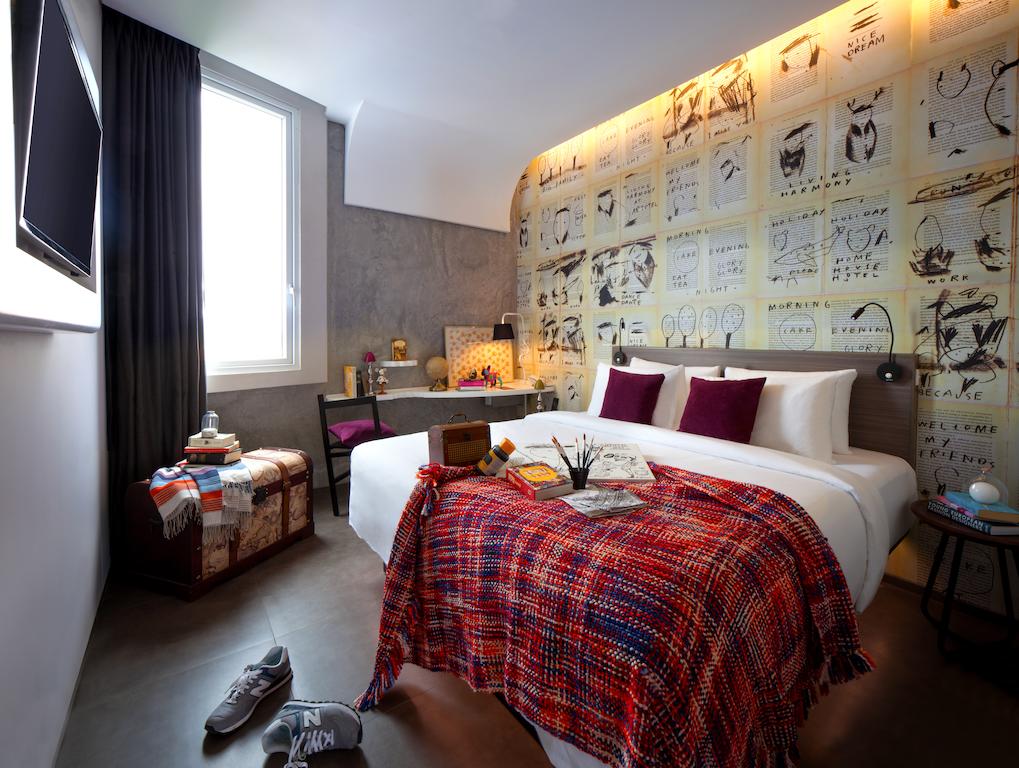 Located in the heart of Jakarta, ARTOTEL collaborates with 8 talented Indonesian emerging artists that represent each floor with different concept, design, and style of art. This boutique hotel has four types of studio rooms that are equally artsy and fun, regardless of their size. A 24-hour restaurant, Roca, is also located inside the hotel where you can enjoy the delicious late-night dinner. Since it is located in Thamrin area, it's also easy to access shopping malls, museums, and other attractions around the center of Jakarta.
Address:
Jalan Sunda No 3 Menteng, Central Jakarta
Phone 021-31925888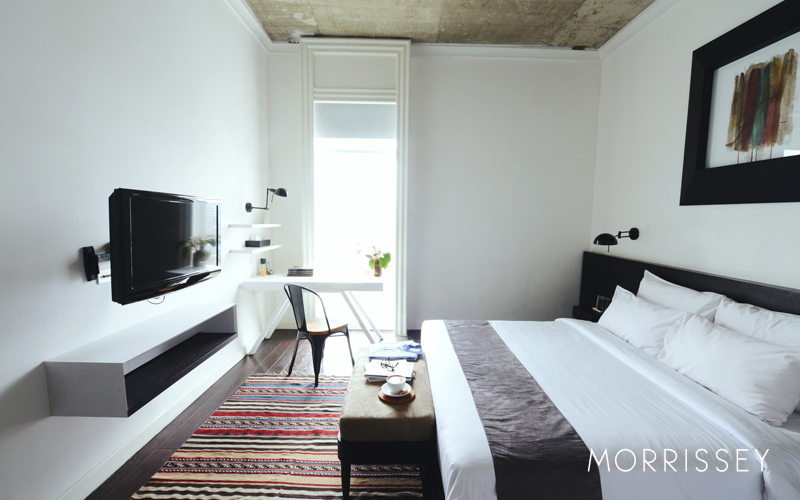 Morrissey brings the serviced apartment concept with facilities that you cannot find at other hotels. At the Morrissey you can opt for Studio, Studio Luxe, City Luxe, The Loft, or the most spacious room, The Apartment where you can enjoy your staycation. All their rooms are designed with modern minimalist interior which are dominated with black, white, brown, and other warm earth colors. Regardless of the size, each suite is designed to maximize the function and comfort. Facilities like fitness corner, swimming pool, self-service launderette, and even bicycle are provided by the hotel.
Location:
Jalan KH Wahid Hasyim 70, Menteng, Central Jakarta
Phone 021-29933333/29932222

How does a staycation at the tallest hotel in town sound to you? At The Westin Jakarta, you are treated with inspiring views of the city at every moment of your stay. The rooms and suites at The Westin are designed featuring their very own award-winning Heavenly® Bed that will provide you with deep sleep and comfort during your staycation. The hotel also has two restaurants and an indoor heated pool with 360 degree view of the city where you can indulge and relax.
Address:
Jalan HR Rasuna Said Kav C-22 Kuningan, South Jakarta
Phone 021-27887788

Keraton is a Javanese word referring to a residence of the King or Queen—and that pretty much gives you hints about what you will get at this hotel. Keratin at The Plaza offers a unique and modern interpretation of the rich Indonesian culture which is perfect for a staycation. One of the best things about the service in this hotel is that the butlers are available 24/7, and you can reach them via BBM and WhatsApp. Talking about a really luxurious staycation, this is the place you should book.
Address:
Jalan MH Thamrin Kav 15 Jakarta
Phone 021-50680000