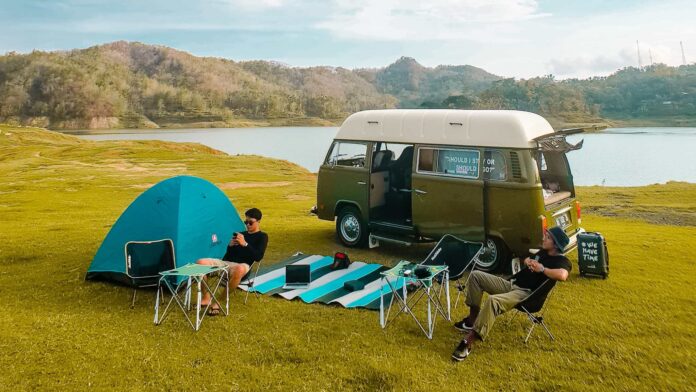 Amidst an era of adapting to new habits, several tourist attractions have begun to reopen. But when it comes to tourism, one trend that is currently booming is picnics in open spaces. This is considered safer, because exposure to the virus in open spaces is lower, crowds are minimal.
Various methods were undertaken so that vacations are still fun, even in the midst of having numerous measures to follow. One of the solutions is renting a campervan. Besides being comfortable and safe, driving a campervan during a picnic also provides an unforgettable experience.
Tips for travelling with campervans
Bring your own medicine
Even if you use tour and travel services, you still have to take care of your personal needs. One that should not be forgotten is personal medicine. Most campervan have basic first aid kits that can be used. However, you should bring your own medicine if you have a specific illness.
2. Personal hygiene is essential
In addition to medicines, you should also bring items for personal hygiene such as a change of masks, changing clothes, towels, toothbrushes, wet wipes, disinfectants, sunscreen, and others. Don't forget to take it with you and put it in a place that is easy to find.
3. Bring appropriate clothes
Depending on where you are going, you need to bring clothes that are appropriate for the intended destination. If your destination is mountains, then bring thick clothes. But if the beach or other destinations with high temperatures, bring clothes for the occasion. Also bring a swimsuit if you go to the beach.
4. Bring entertainment with you
This is no less important, as you will have a long journey in the car. In order not to get bored, you can prepare entertainment in your campervan. Make a music playlist, read or play a collection of selected movies that can be watched together.
5. Pack only what you need
Since you are traveling in a campervan, space will be very limited. Even though the back of the campervan has been modified, the room is not very spacious. In addition, if you are only on vacation for two days and one night, you won't need to bring too much stuff. Make sure to only bring essential items so that you still have a comfortable sitting area.
Recommended rental campervans in Indonesia
Jakarta VW Campervan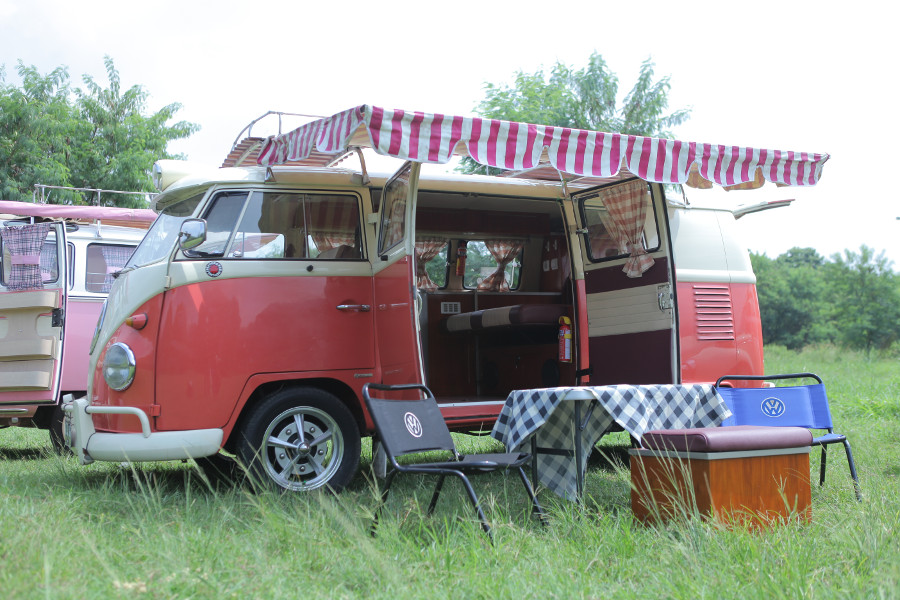 Located in Jakarta, the campervan for rent is a VW type that has been specially modified. The car colors that renters usually rent are blue and pink. In the open, the two colors do look contrasting when used and gives the impression of being more lively and attractive. This is because a campervan is not only used for picnic accommodation purposes, but can also be used as a photography background. The rental price starts from IDR 2 million per day. However, if you rent for a long period of time, you will get a special discount.
Website: https://jakartavwcampervan.com/
Majesty Motorhome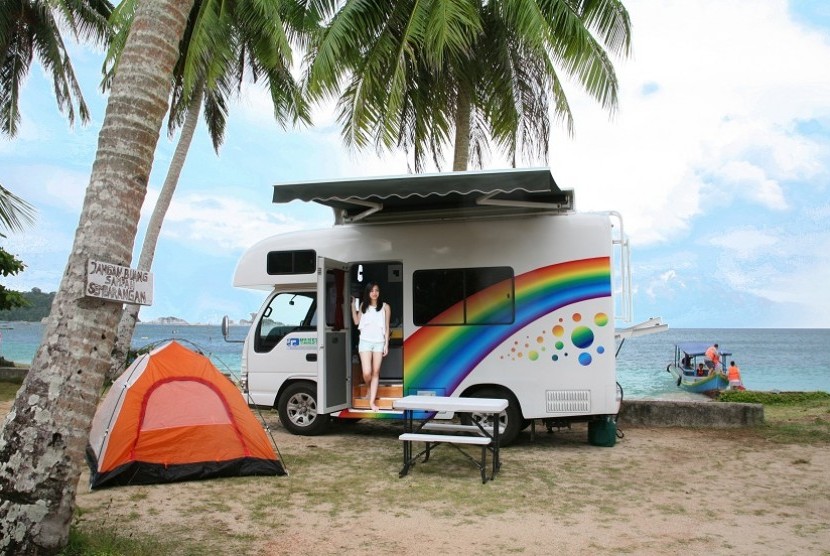 Majesty Motorhome is located in Belitung, a city that became known to have a series of interesting tourism after the film Laskar Pelangi which was located there.
The type of vehicle used is a modified Isuzu Elf. Some picnic equipment is available in the car, ranging from tents, chairs, trampolines, AC and TV facilities. The rental fee starts from IDR 2 million per day.
Instagram: @majestymotorhomes
Jogja Campervan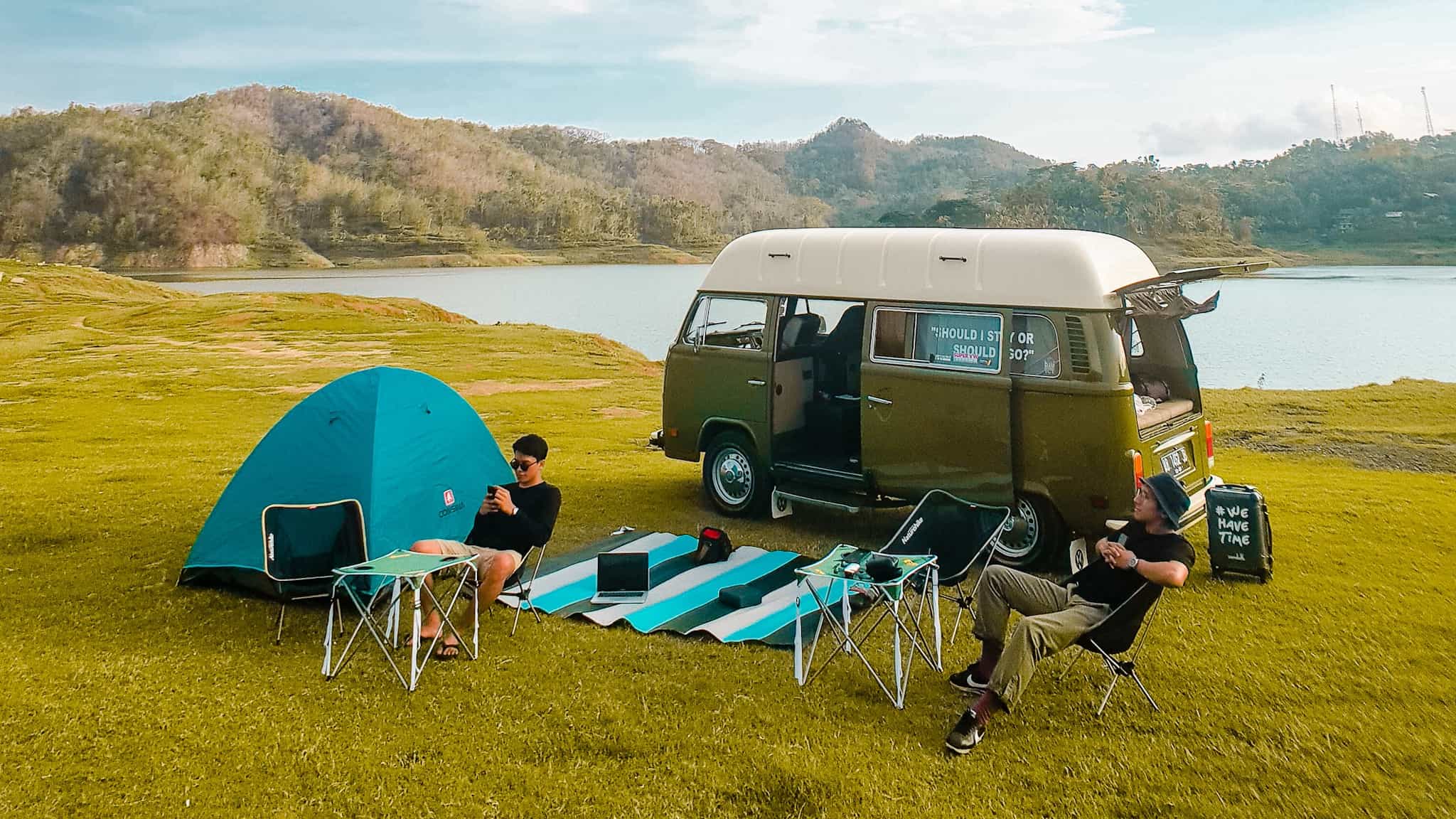 As a city that has many excellent tourist attractions, Jogja also has campervan car rentals. The price for rent per day ranges from Rp. 350 thousand to Rp. 800 thousand. There is also a special honeymoon package which is priced at IDR 1.2 million for two days and one night.
Some of the facilities in the car are beds, tents, cooking utensils, eating and drinking utensils, clean water containers, portable tables and chairs. Tenants can choose a special package with a driver or without a driver. The only requirement is a photocopy of your ID card and already have a driver's license.
Instagram: @jogjacampervan
Puku Camper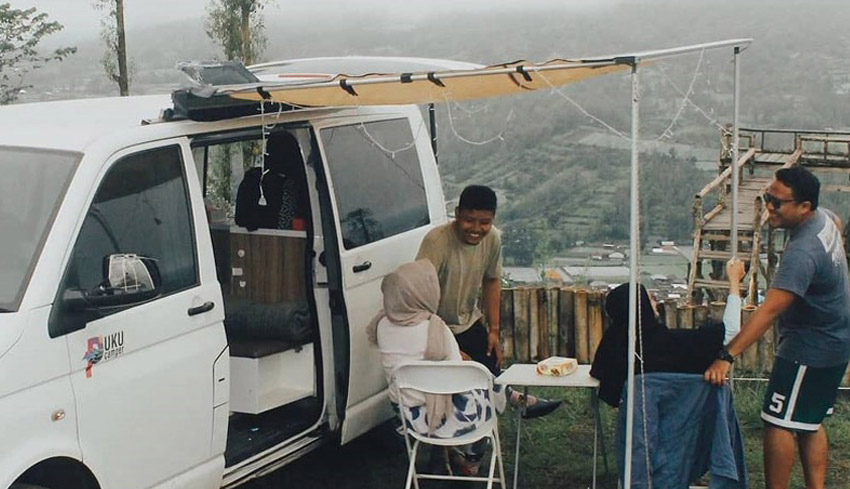 This campervan rental service is located in Bali, Indonesia. You can enjoy outdoor camping only for a day and a night, at several selected locations, namely Keramas Surf Camp, Bukit Asah, Bukit Heaven, Pinggan Sunrise Spot, and Lake Buyam.
There are complementary facilities for each tenant, such as camping equipment, comfortable mattresses, and 500-1000 watts of electrical energy from solar power. Currently, Puku Camper has four units of cars that can be rented. The system used is key off like a car rental in general. Campervan rental rates are at a price of IDR 850 thousand to IDR 1.2 million.
There are complementary facilities for each tenant, such as camping equipment, comfortable mattresses, and 500-1000 watts of electrical energy from solar power. Currently, Puku Camper has four units of cars that can be rented. The system used is key off like a car rental in general.
They can provide drivers at additional cost. Not only that, the campervan is driven like a regular passenger car, so no special driving license is required.
Website: https://www.pukucamper.com/
Everyday Holiday Campervan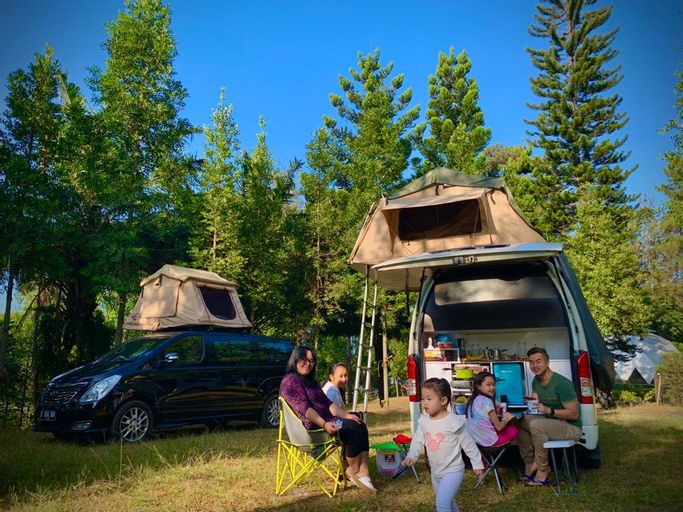 This campervan service serves camping experiences around North and South Bandung, such as Green Grass Cikole, Rancaupas Ciwidey, Pine Forest, Sari Ater and Jungle Milk. You can enjoy this campervan for two to three days with the provision of five adults and two children under 6 years.
The price ranges from Rp. 1.9 million to Rp. 3.45 million per car, not per person. There is a 30 per cent discount from Monday-Thursday. The price includes the car and driver but does not include tickets and selected tourist parking.
This service is an anti-complicated camper, because a driver is available to help prepare the camp. Other than that, the facilities provided are fairly complete, such as cooking utensils, camping equipment, and entertainment. Tenants only need to bring clothes and food they like.
Instagram: @everydayholiday.id
Have you gone travelling with a campervan in Indonesia? Share your experience in the comment section below!