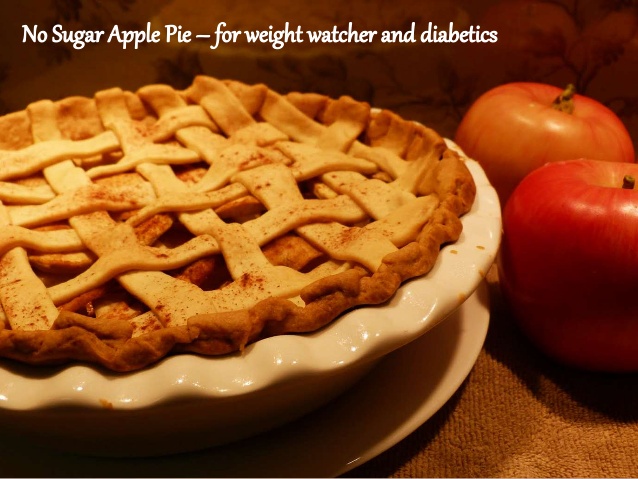 One of the quintessential desserts found at a dinner party is an apple pie. It's delicious and sweet taste is one of the reasons why it's so beloved. Unfortunately not anyone can eat it, as it contains a lot of sugar. Try making this sugar-free apply pie, which would make a more popular dessert for weightwatchers and diabetics.
Ingredients:
3 cooking apples
11 oz. jar of
2 Tablespoons margarine
2 Tablespoons corn starch
2 Tablespoons raisins (optional)
nutmeg & cinnamon to taste
Directions:
Peel, core and slice apples.
Mix remaining ingredients.
Pour into pie shell.
Bake 400 degree for 45 minutes on cookie sheet.