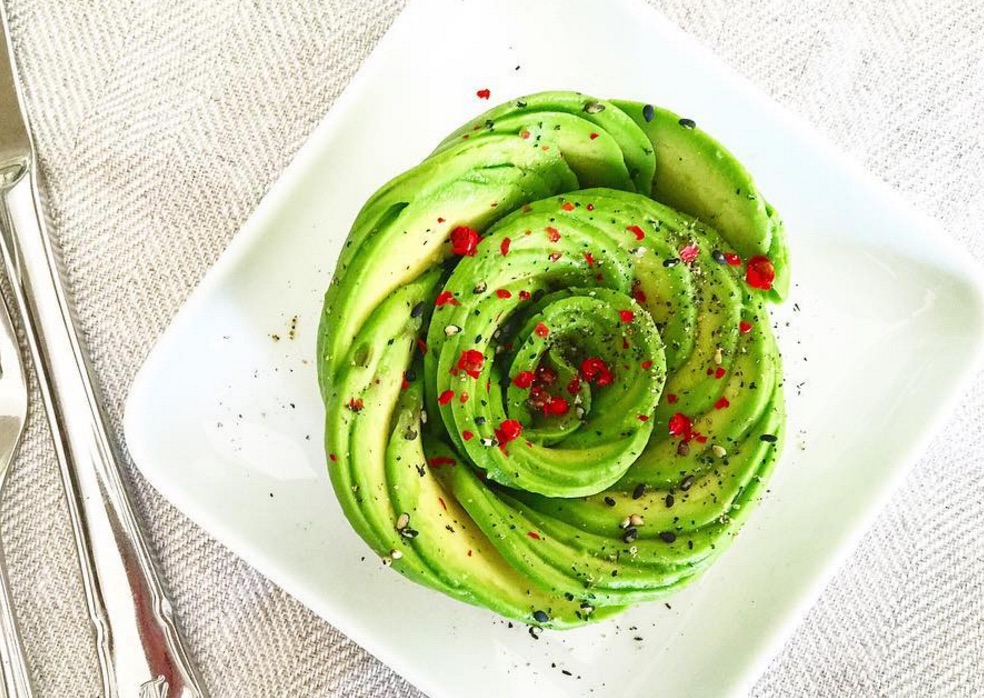 All this fuss about 'Avocado Rose', now trending everywhere in food images on Instagram. Just like the name implies, it is merely the image of avocado slices that are rolled into a form of rose. It is undoubtedly cute (and makes you want to nibble avocado right now!).
Some people put the avocado rose on top of a toast (yum!); the others casually place the 'rose' in the middle of a bowl surrounded by other super foods. Both look delicious.
Apart from the trend initiated by health-loving Instagrammers, avocado has been long known as one of the most delicious foods around. You can find this fruit in many Mexican and Indian cuisines.
Avocado is not only delicious—it also has many benefits for your health and beauty. No wonder if there are many avocado-based cosmetics circulating around. It is also probably why the "avocado rose" trend becomes viral rapidly.
Here are some benefits you can reap from this super food: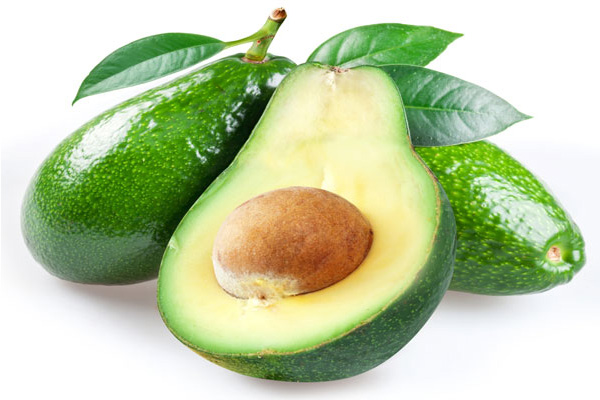 Avocados are high in monounsaturated fats, which is good to fight heart disease and can reduce the potency of cholesterol. Monounsaturated fatty acids also maintains moisture in the epidermal layer of your skin, helping to make it stay soft and hydrated.
It is a great source of antioxidant carotenoids, which are free-radical and can protect your skin from environmental damage that leads to fine lines, wrinkles and other visible signs of aging. These antioxidants also protect your body's cells against cancerous changes due to free radical damage.
The creamy food also contains a good amount of Vitamin C, which is also good for your skin.
Avocados are particularly rich in potassium, even higher than bananas, and a good foot to eat for normal blood pressure.
The oleic acid in avocados is especially recommended for its ability to lower LDL (bad) cholesterol while raising the HDL (good) cholesterol. Other health benefits of avocado that can help with diabetes include its vitamin C for strengthening blood vessels and capillaries, as well as improving immune system.
For pregnant women, it is good to consume avocados as it contains high concentrations of folate (also known as folic acid). This nutrient is needed to prevent birth defects like spina bifida (incomplete closing of the backbone and membranes around the spinal cord).
Despite their creamy texture, avocados are actually rich with fiber food, with 8 grams of both soluble and insoluble fiber per cup of the fresh fruit. The fiber is beneficial for improving digestion, encouraging regular bowel movements and prevents constipation.
The fruit contains high levels of monounsaturated fats, phytosterols and antioxidants like vitamin E, vitamin C and a variety of carotenoids that can help reduce the inflammation that leads to arthritis.
The feeling of satiety or satisfied fullness that you get from eating on avocado is one of the reasons why it is so good at reducing hunger and appetite—which also helps you to lose some pounds.
The healthy fats, omega-3, as well as biotins (vitamin B) are good to make your hair healthy and shiny.
Yep, avocado is not only for your favorite guacamole. Maybe you can consider to add this food to your daily diet? And if you have problem eating this delicious fruit, you can make it looks beautiful by making avocado rose.