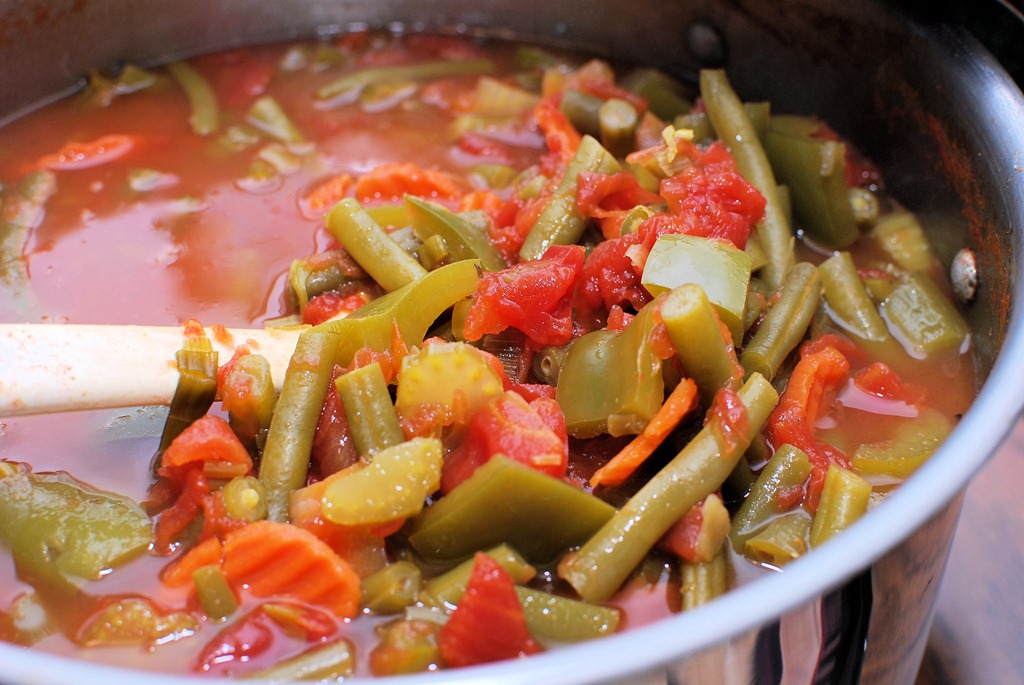 If you are looking to lose weight, there are two things that affect your success:
exercise
and
diet
. Eating right will give you the energy to exercise as well as help remove fat due to reduction of calories. Which is why we would like to recommend this basic fat burning soup to those of you who want to lose weight. Try it out!
Ingredients:
6 large onions
2 green bell peppers or 1 package of diced frozen peppers
1 or 2 large cans of tomatoes
1 bunch of celery, including leaves
1/2 head of white cabbage
1 package of onion soup mix
Season with salt, pepper, garlic, parsley, etc.
Directions:
Cut vegetables into small to medium pieces and cover vegetables with water, boil fast for 10 minutes. Reduce the flame to a simmer and continue cooking until the vegetables are tender. This soup can be eaten anytime you are hungry. Eat as much as you want, whenever you want, and anytime of the day. This soup will not add calories; the more you eat the more you lose.
This diet is a fast, fat burning diet and the secret is that you will burn more calories than you take in. It will flush all of the impurities from your system and give you feeling of well being. This diet does not recommend you to drink any alcoholic beverages at any time because the removal for fat build up in your system. Go off the diet at least 24 hours before any intake of alcohol.
Because everyone's digestive system is different, the diet will effect everyone differently. After day three, you will find that you have more energy than when you began, if you do not cheat. After being on the diet for several days, you will find that your bowel movements have changed. Eat a cup of bran and fiber. Although you can have black coffee with this diet, you may find you do not need the caffeine after the third day.
Definite No No's
No bread, alcohol, carbonated beverages, not even diet drinks. Stick with water, unsweetened fruit juices, cranberry juice, skim milk.
After being on this diet for a period of seven days, enough fat will be out of your system that one beer or drink can make you intoxicated.
Any prescription medicine will not hurt you on this diet. Continue this as long as you wish and feel the difference in both mental and physical disposition.
Good Luck !