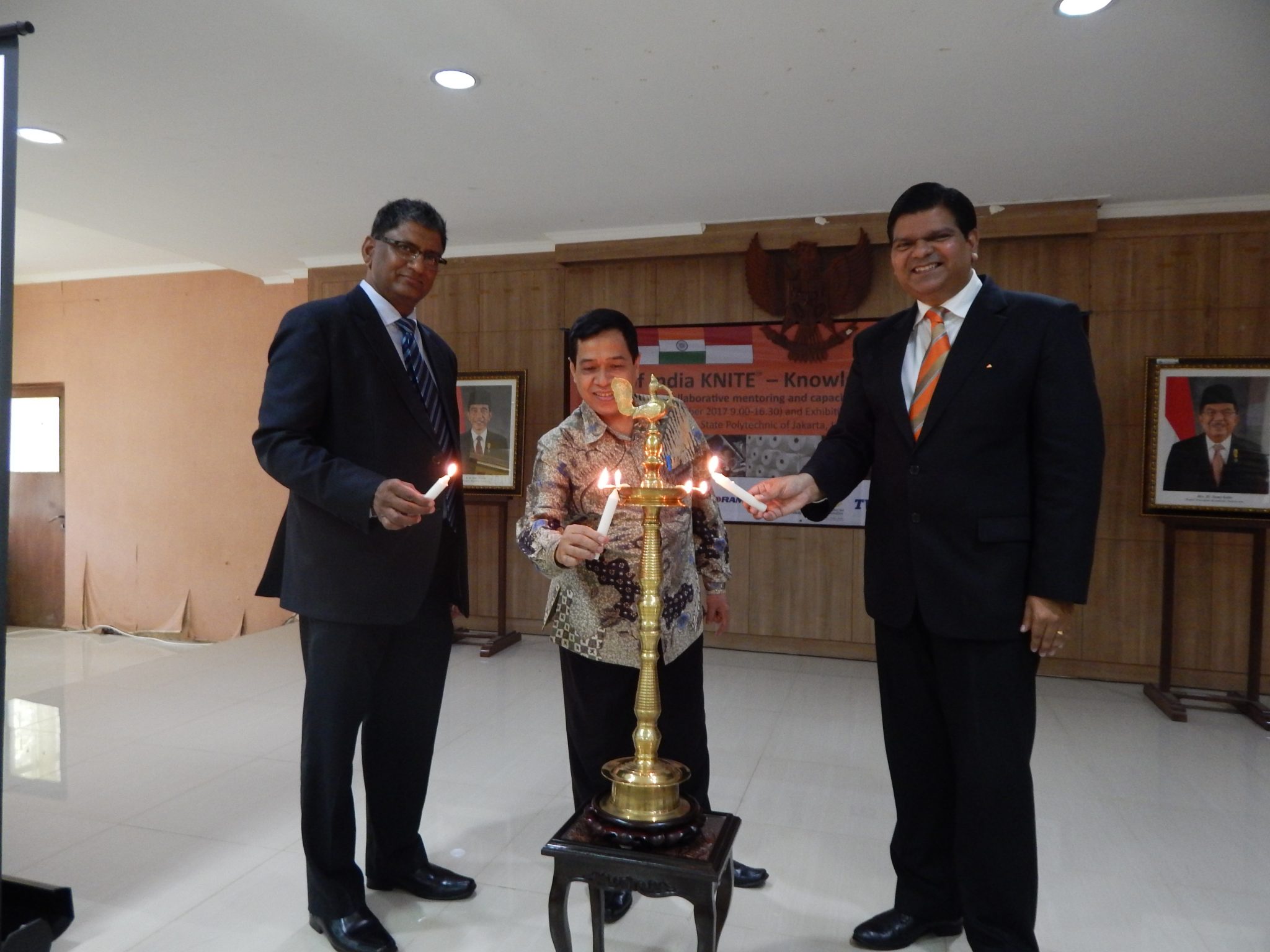 The annual Best of India KNITE (Knowledge-IT-Engineering) 2017 program organized by management consultancy firm IndonesiaWISE was held on 6-7 September at State Polytechnic of Jakarta, Universitas Indonesia Campus in Depok. The seminar cum exhibition and student activities is the brainchild of Mr Amol Titus, well known strategic advisor, educationist and writer based in Jakarta. Mr Amol, who was awarded the Best Mentor award by Universitas Sanata Dharma in Yogyakarta earlier this year, explained to www.indoindians.com that there are 3 objectives behind Best of India KNITE.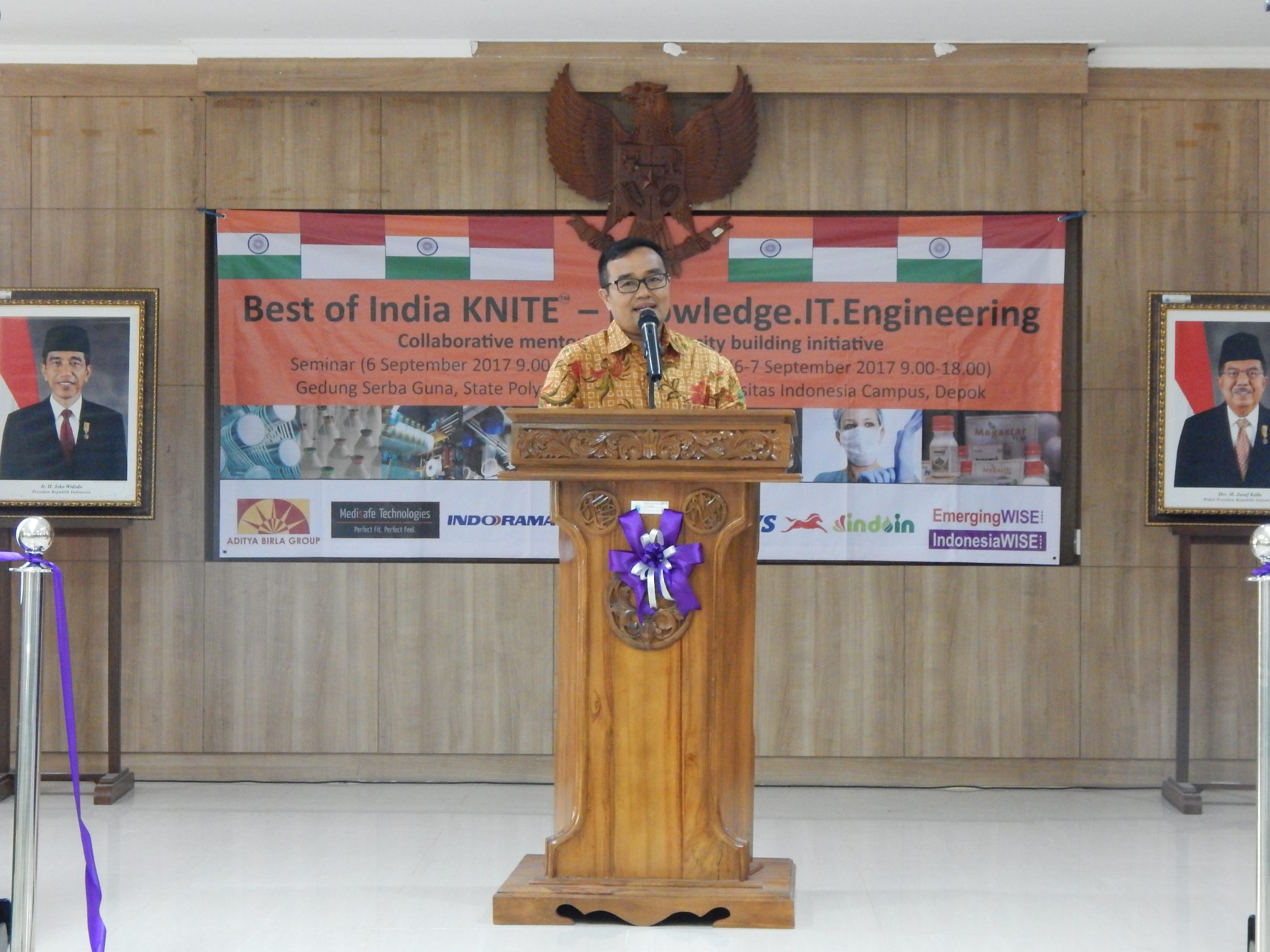 "First, the program is designed to showcase the technological advancements of India to young Indonesian students and aspiring engineers and professionals at leading universities. Awareness is currently dominated by India's past – culture, food, trading and movies. It is vital that this awareness is upgraded to also include India's present and future. This includes significant progress made by India in metro development, highways, modern airports, refineries, renewable energy, information technology, innovation across various sectors space exploration and satellite launches etc. Equally, Best of India KNITE focuses on sharing best practice solutions related to inclusive development models being adopted by many emerging countries including Indonesia. For example, Digital India, is an excellent initiative that has helped enhance access, connectivity, convenience and governance using digital platforms."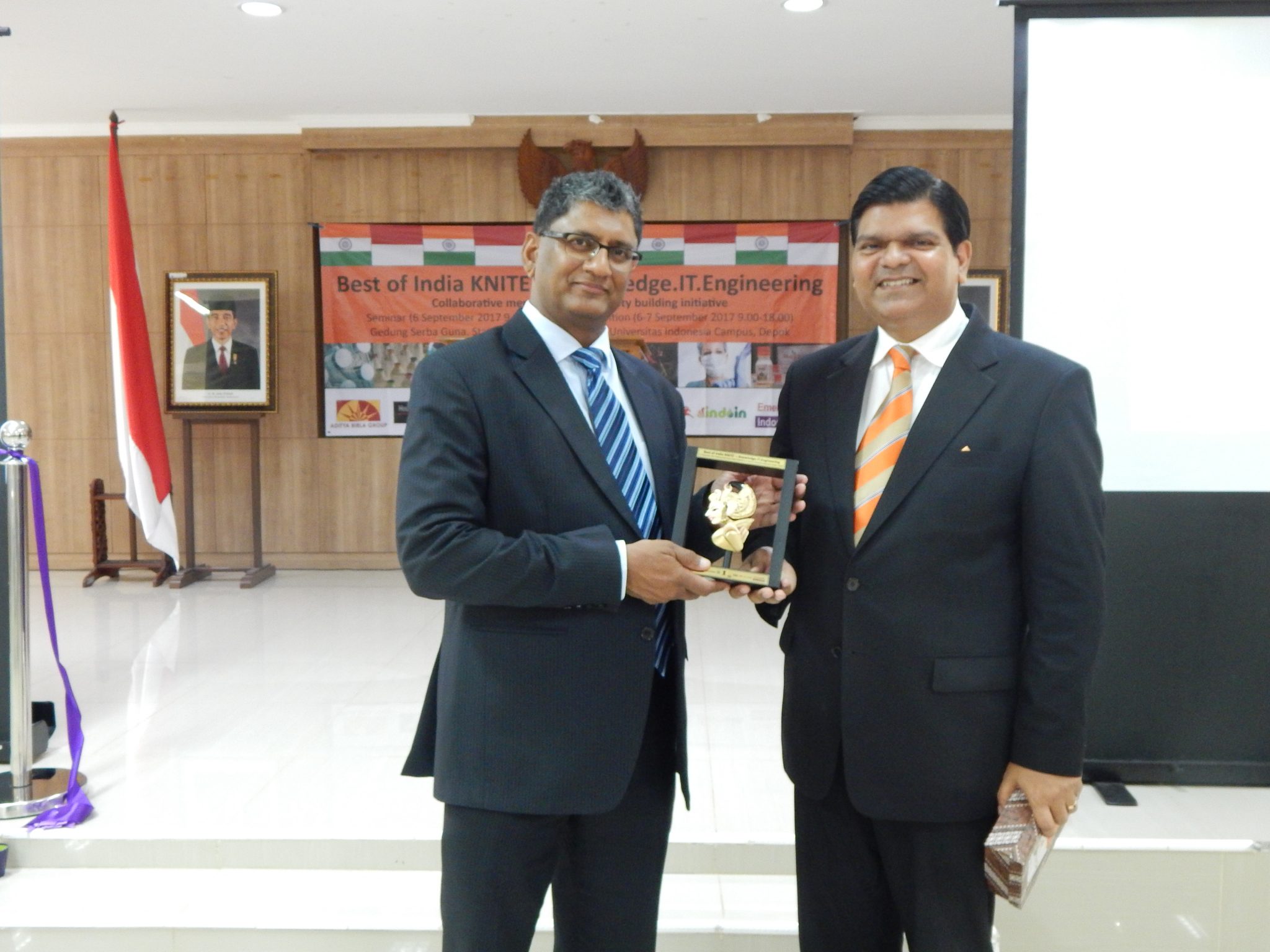 "Second, many seminars and events spend too much time pontificating about "what should be done". At Best of India KNITE we place emphasis on "what is already being done" by leading Indian companies in Indonesia. For example, at the 2017 event Indorama Synthetics shared practical examples of Operational Excellence and Total Quality Management achieved by the company in Indonesia. Aditya Birla Spinning companies in Indonesia represented by Sunrise Bumi Textiles, highlighted Quality focussed Continuous Improvement in products and processes that had helped the company progress despite challenging industry conditions. Medical examination and surgical gloves maker Medisafe Technologies from Medan showcased its achievements in plant automation and engineering focused innovations that have helped the company achieve leadership status in its sector. TVS Motors Indonesia, that has launched an exciting range of two and three-wheeler products in the country, explained to students how their team has adapted and customized technological solutions from India for the local market. IndoIn Group presented about India's achievements in the agribusiness sector where farm based innovation in seeds and pesticides is helping boost much needed productivity and output. BHEL showcased its products and EPC solutions for the critical power sector. Providing context was an overview of India's prowess in Knowledge, IT & Engineering and Essential Competencies for Engineers of Tomorrow by EmergingWISE and a presentation on Innovations by Indian Graduates and Start Ups."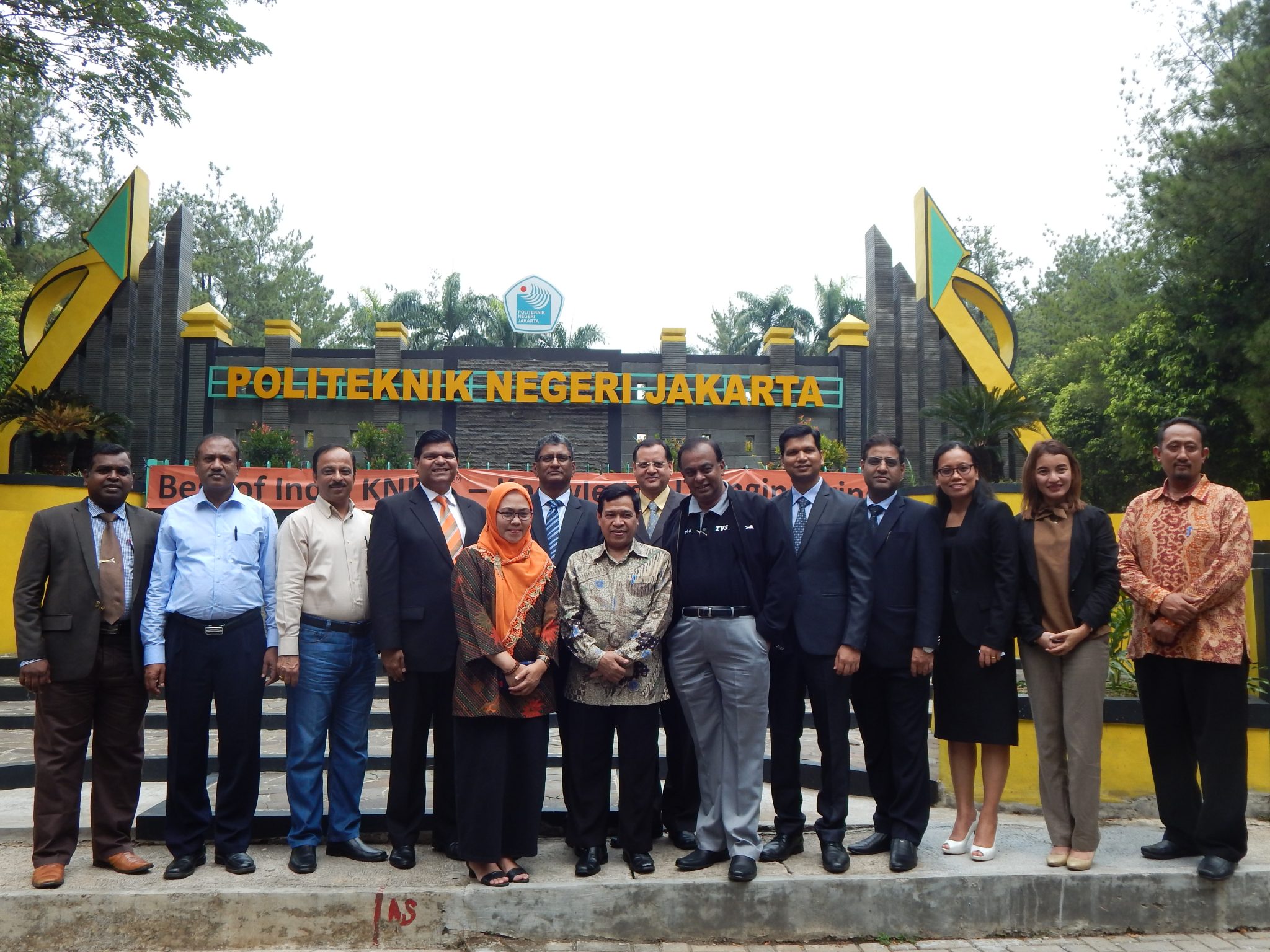 "Third, I believe that the bedrock of any bilateral relationship is people to people contact and in the case of India and Indonesia that have over two thirds of their populations below the age of 30 such contact must revolve around youth. But when it comes youth they are not interested in just preachy lectures. They want to hear about ideas, motivational examples and practical solutions to challenges facing them such as jobs, skills development, operationalizing start-ups and tips for industry ready career preparedness. At Best of India KNITE we incorporate all these and are careful in inviting only those companies that have a demonstrated long-term commitment to Indonesia and can share practical guidance based on their achievements here. Companies are also requested to bring some of their talented Indonesian managers so that students can be inspired by Indonesian success stories. The success of the collaborative mentoring exercise shows that students, faculty and aspiring professionals are benefiting immensely from the program."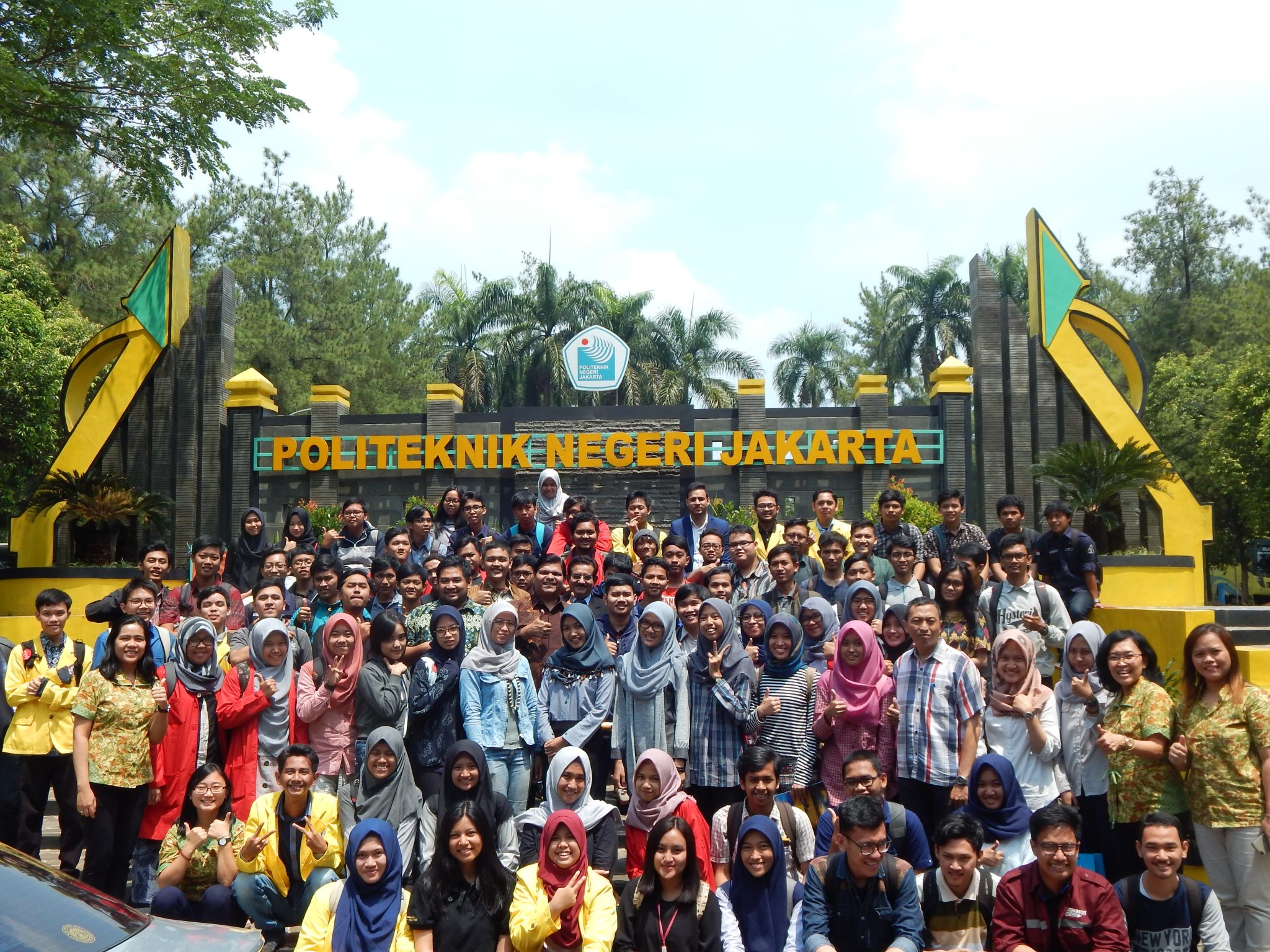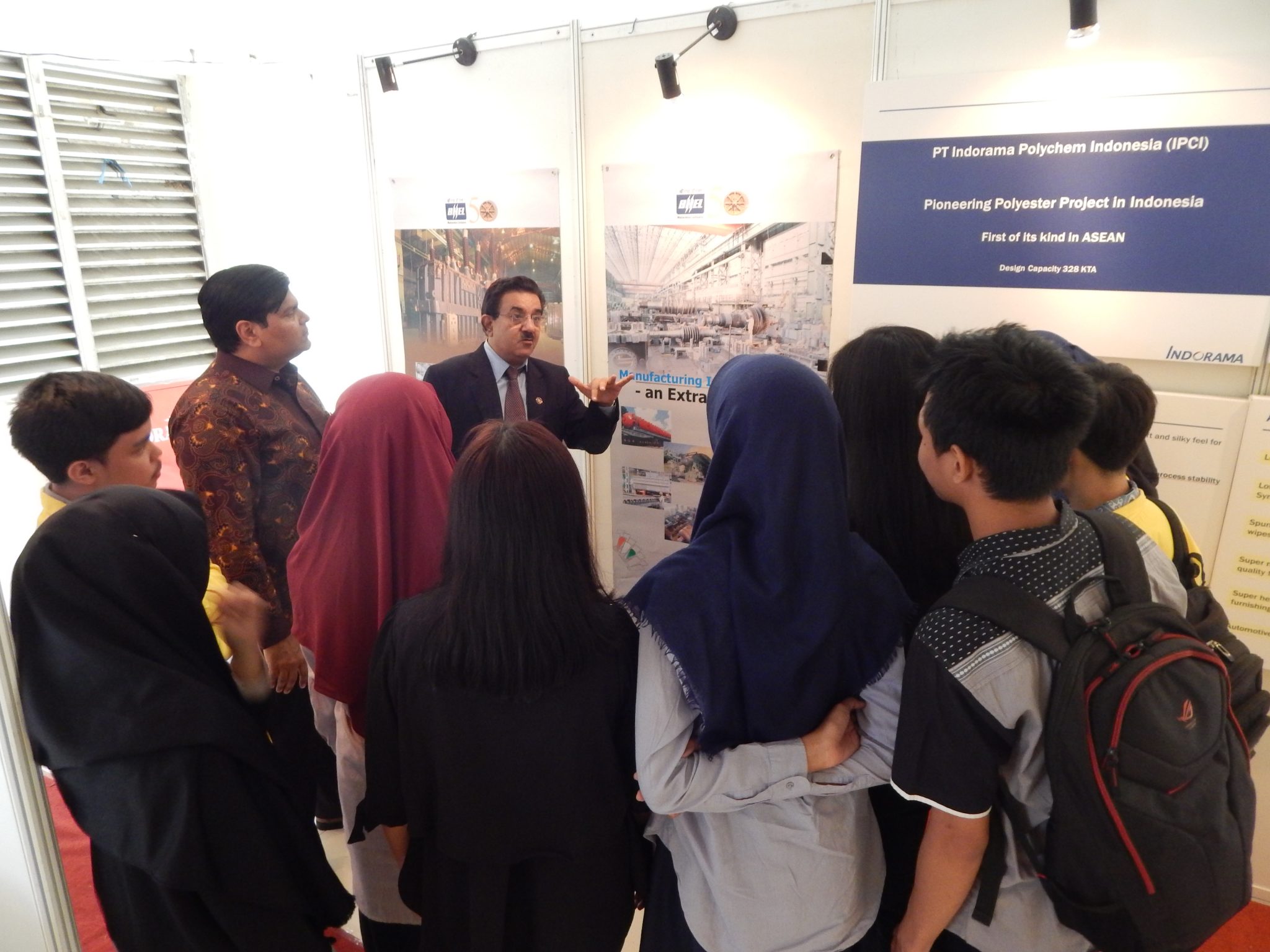 Indeed, a sample of feedback from the students who attended the 2 Day event underscored this. Naufal, a student of mechanical engineering said, "We learnt that IT and Engineering achievements of India are quite extraordinary and Indonesia can learn from these." His batchmate Mohammad Widiono said "We sincerely appreciate all the participating companies and mentors for helping to enhance our awareness. Indonesian government should also support this initiative and help it reach many other cities." Sandi, a student of Mechatronics, said "I am very motivated by understanding about latest technological trends especially in control systems used in Indian factories in Indonesia and believe this is a good career choice for us." Ifan, a student of Electrical engineering said, "The cases and videos shown about India's progress on digitalization, rural connectivity, and metro rail development have inspired me to support Indonesia's future projects in these areas."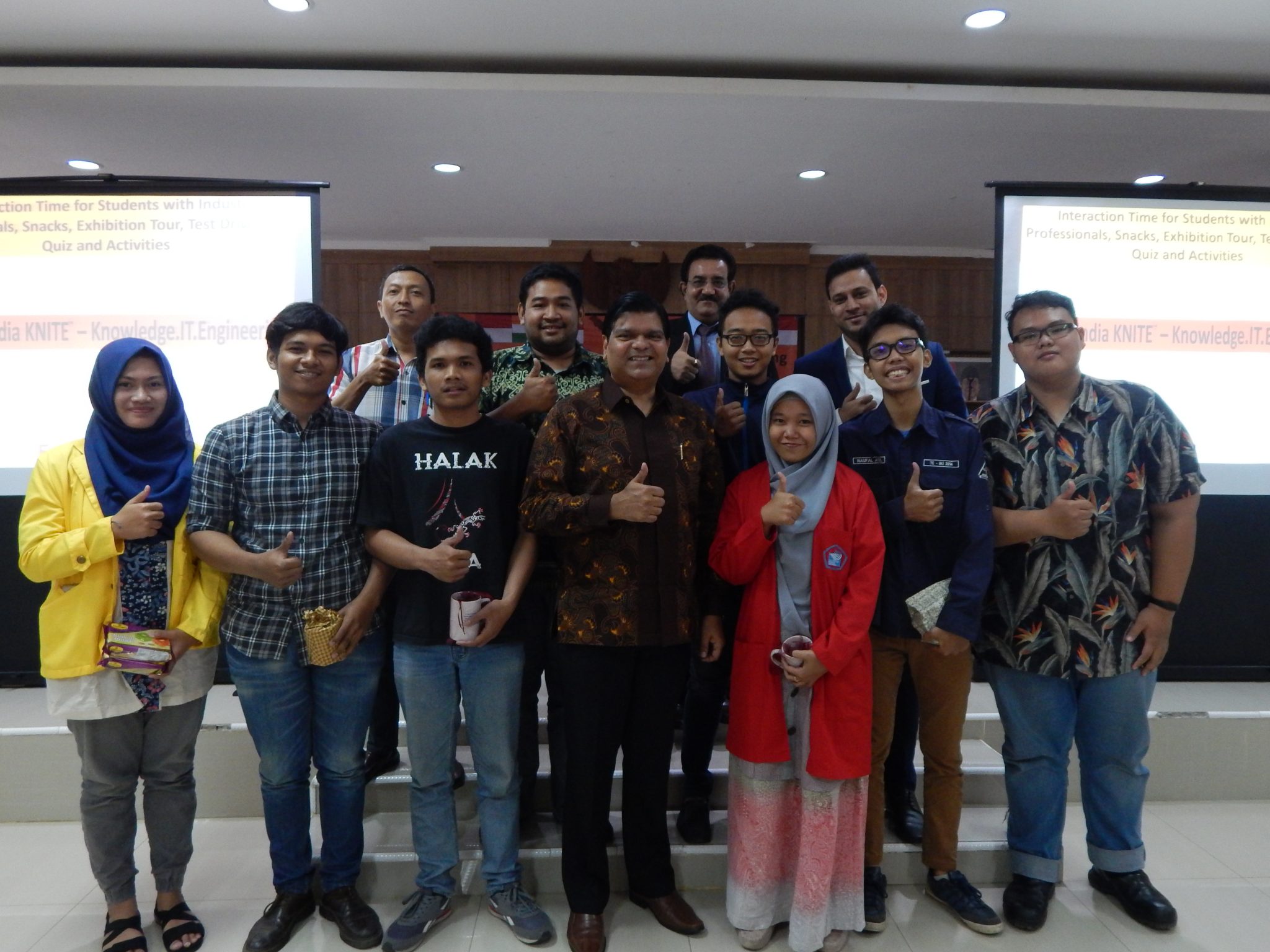 A young female IT engineer, Firdauzy, said "Apart from technical knowledge I also benefitted from learning about India's contributions to Indonesia in several sectors like textiles. We should appreciate that India is more than Bollywood or Taj Mahal. It has many innovations that have opened our minds and shown us that India cares for Indonesia's youth and development." But perhaps the most touching comment was made by Ginting, a student hailing from a remote village in North Sumatra who said "In my village there are recurring power shortages that make our life difficult. From Best of India KNITE I learnt about the applications of renewable energy in transforming rural India. I am inspired to develop practical solutions to solve the problem in my village."
Inaugurating the event, Mr Suresh Reddy, Ambassador India's Mission to ASEAN, explained about the progress made in the relations between India and ASEAN countries including Indonesia. He congratulated Mr Amol Titus for his vision and leadership in helping to promote India's prowess in Knowledge, IT and Engineering under the comprehensive 'KNITE' platform. He also appreciated the commendable track record of participating companies in Indonesia and wished them success in future. Mr Hermon Kujur from Embassy of India socialized details about Government of India's ITEC program under which scholarships are provided to Indonesian students and professionals.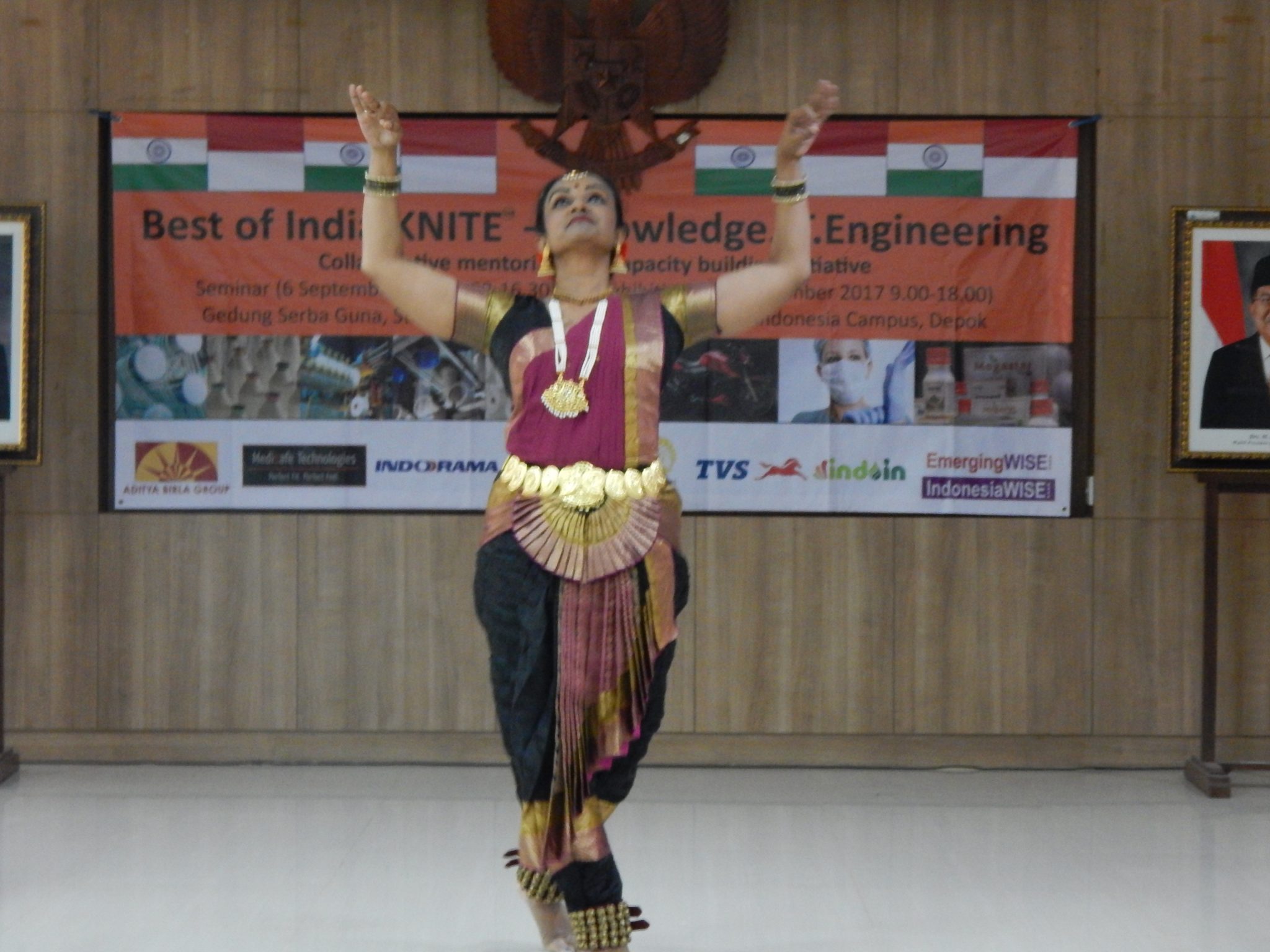 Best of India KNITE rotates across leading universities in the country. In 2016 the event was held at Trisakti University. Bapak Abdillah, Director State Polytechnic of Jakarta (PNJ), expressed his immense gratitude for the event being held at his campus. He mentioned that such a generously mounted knowledge sharing event had not taken place before and it was very motivational for the institute. The PNJ team also presented their capabilities in instrumentation engineering and expressed their willingness to collaborate with Indian industry that have highly automated plants and require skills and research in this field.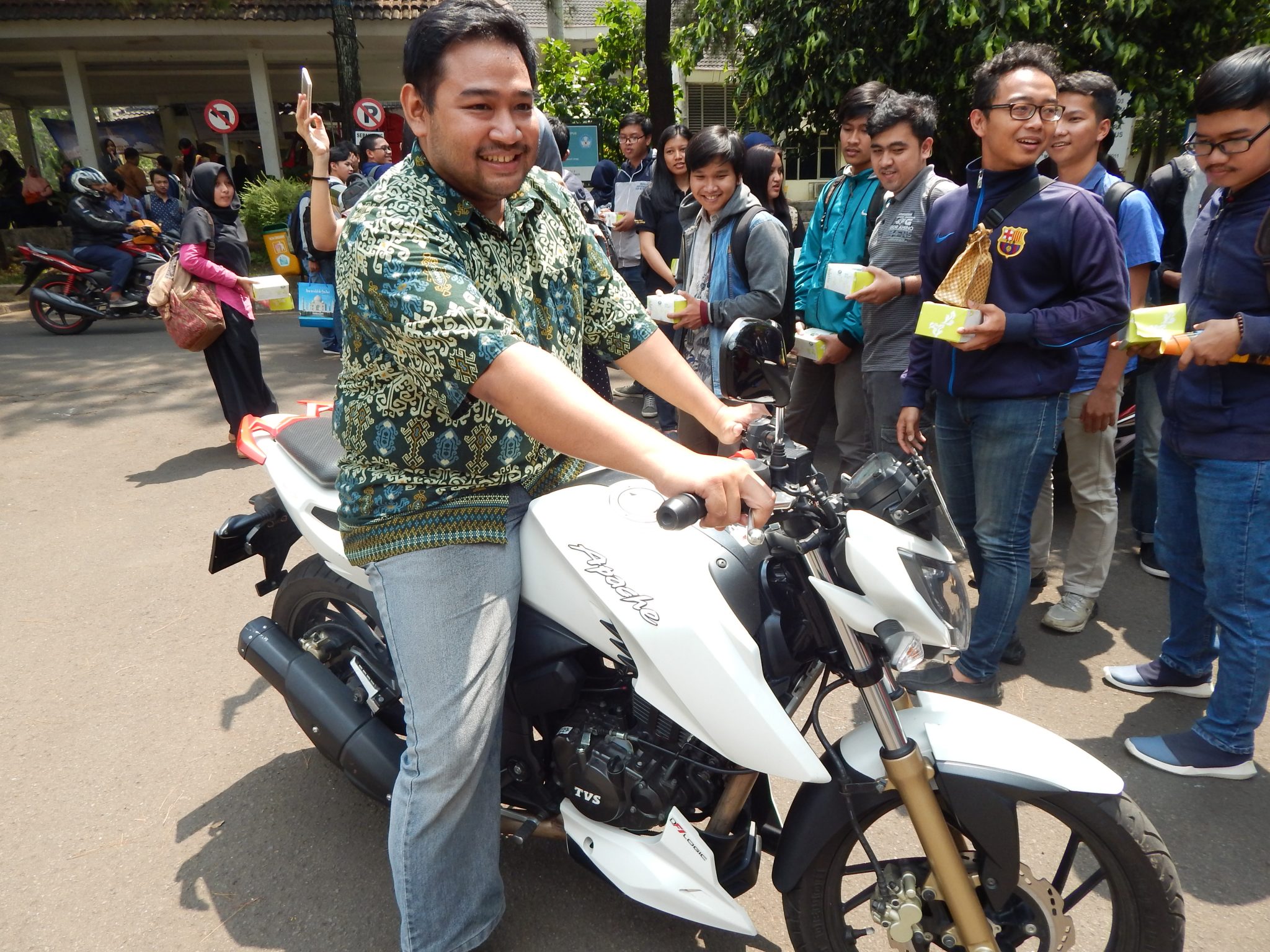 Bapak Arman Nefi, Director Student Affairs at Universitas Indonesia, mentioned that while India and Indonesia had ancient ties these need to be urgently refreshed and updated. Aside from formal government interactions, there was need for greater people to people cooperation and capacity building in the field of education. On behalf of Universitas Indonesia (UI) he expressed his thankfulness to all participants that he felt were "representing the best of India". He also invited Mr Amol Titus, who is a senior guest lecturer at various universities, to share his expertise with UI in upgrading its curriculums, methodologies and linkages with industry.
Adding excitement to the proceedings were various activities including a traditional Bharatanatyam recital, glimpses of CGI in Bollywood, exhibition tour, student networking with professionals, test rides, fun photography and a chance for students and faculty to taste Indian cuisine. Over 300 students, young professionals and faculty attended the event over 2 days and the enthusiastic response and positive feedback underline the successful execution of a unique idea.