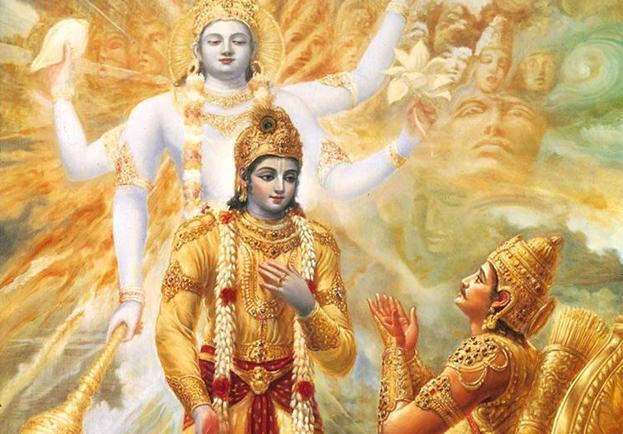 The Satsangs in Jakarta is based on various scriptures, including the Bhagavad Gita, Vivekachudamani among others. The emphasis is on practical tips for application in our daily lives.
Janaki Shrikanth has been conducting talks and personal empowerment workshops across several forums for the past 6 years, including educational institutions in India, Indonesia and the US. These talks remain rooted in the spiritual essence of key Indian scriptures, with an emphasis on the practical application for daily life.
Join a Bhagavad Gita Satsang in Jakarta. The weekly schedule as below: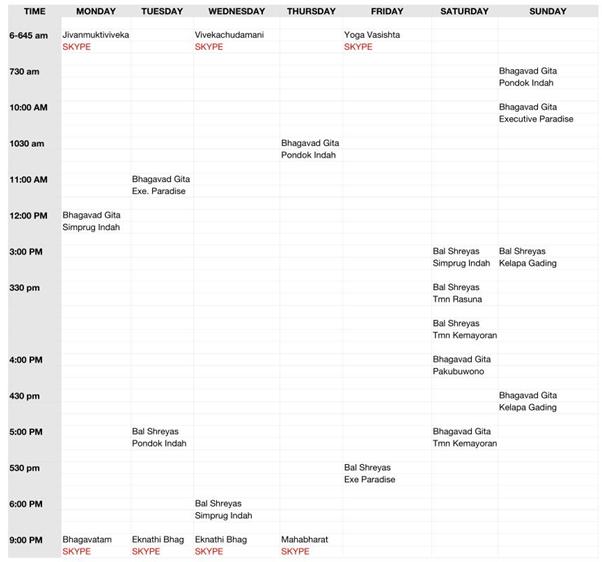 * Bal Shreyas refers to the children's session.
If you are interested in attending a Bhagavad Gita session, please contact Janaki Shrikath at janaki.shrikanth16@gmail.com for the address of the venue.