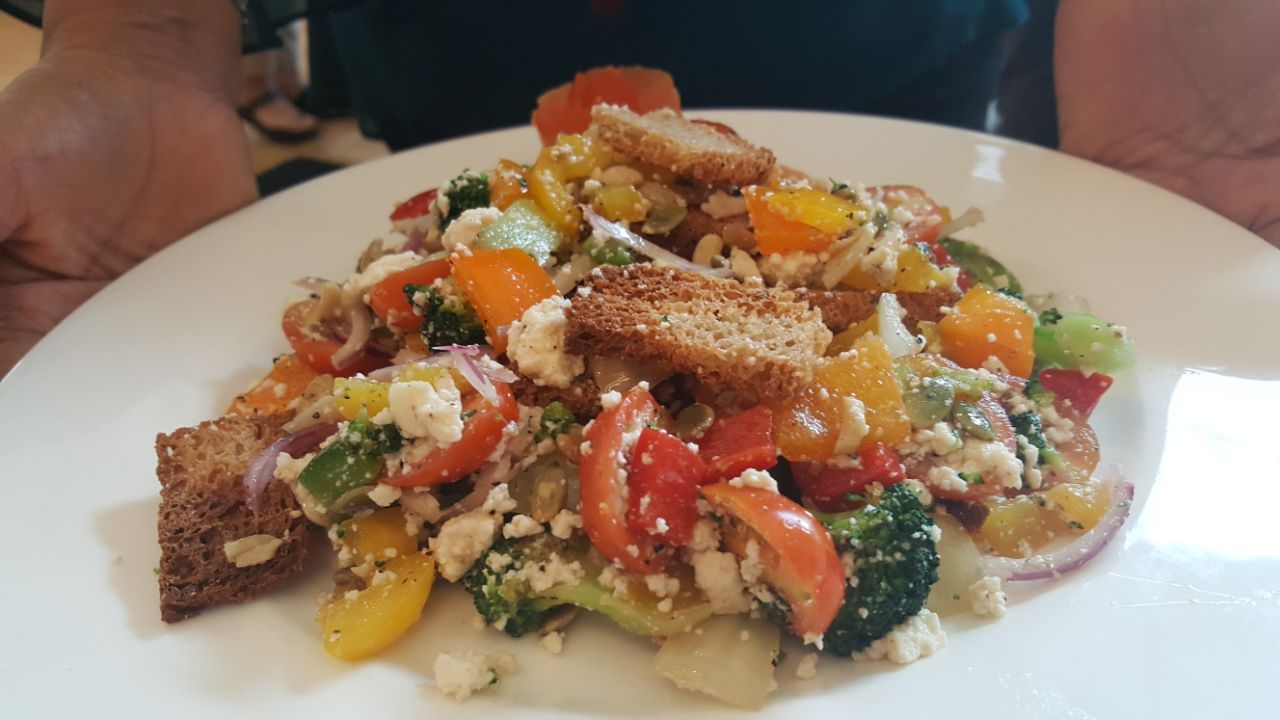 Ruchi Goyal generously shared her salad recipe along with a number of tips and techniques at a recent cookery demo held at JW Marriot Hotel, Jakarta. The audience comprising of Indonesia and Indian women, men and hotel chefs was an unique event.
This is a really colorful, flavorful and delicious recipe.
Ingredients:
½ Cup                   Broccoli florets
¼ Cup                   Bell Peppers Cubes
½                           Onion Cubed
1 Stp                     Chopped garlic
1 Tbsp                  Paneer crumbled
¼ Cup                   Cherry tomatoes halved
2-3 Tbsp               Mixed nuts
Few                       bread pieces toasted
Lemon Juice to taste
Salt
Pepper
Olive Oil
Method:
Heat some olive oil and sauté' some garlic.
Add broccoli and sauté'. Add salt and pepper.
Repeat this with bell peppers and Onions
Don't over cook
Refrigerate everything
In a bowl mix all the Ingredients.
Toss well and refrigerate. Serve chilled.
Audience feedback:
Thank you Aparna, Ruchi n Sarita for sharing your mouth watering recipes with us and giving us important cooking tips.
Thank you Jyoti for organizing it so well.
Had a great time❤🤗
~ Laju Lakhiani
Thank you dear Aparna for yummy Kari and lasagna(tussi great ho) Jyoti for amazing afternoon. Sarita for yummy halwa and Sonal for delicious salad. ❤
~ Sangita Tandon