Broccoli Salad
Ingredients:
 2 heads broccoli chopped in small pieces
1/2 cup bacon pieces
1/2 cup sunflower seeds
1/2 cup Raisins
1 Mandarin orange peeled and cubed
1/4 cup of shredded cheddar cheese
Dressing:
1 cup mayonnaise
1/4 cup sugar
1 Tbsp. vinegar
Directions:
Mix dressing and add to all other ingredients in a large bowl. Stir well and chill in fridge for at least an hour before serving.
Cucumbers & Onion Fresh Pickles Salad
Sliced cucumbers and onions in a light homemade sweet / tart vinegar dressing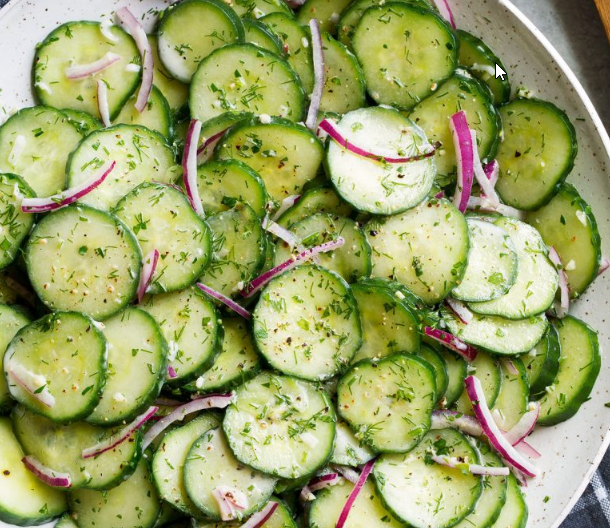 Ingredients:
1 cucumber, sliced thin
1 sweet onion, sliced thin
3/4 c. sugar
1/3 c. cider/white vinegar
2 Tbsp. water
1/2 tsp. salt, optional
pepper, to taste
couple dashes celery seed
couple dashes dried parsley
Directions:
Layer sliced cucumbers and onions alternately into bowl, set aside. Mix remaining ingredients together, stir until sugar is dissolved. Pour dressing mixture over cucumber and onion mixture. Cover and refrigerate for a couple of hours to marry flavors.
Fresh tomato chunks, chopped cucumber chunks, chopped green onions and sliced celery mixed together with the dressing poured over the vegetables is another variation for this dressing.
Easy salad Dressing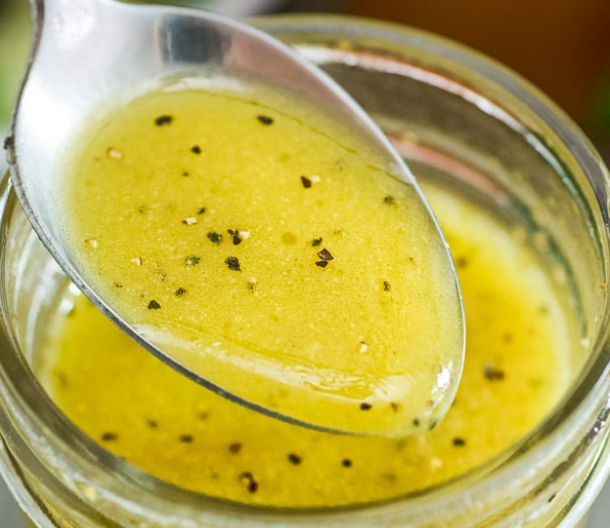 Ingredients :
 1 teaspoon salt
2 cloves of garlic
2 peppercorns
1 cup olive oil
1/3 cup white wine vinegar
Directions :
Grind these into a paste with a mortar and pestle.
Pour 1/3 cup white wine vinegar into a small bowl, whisk in the garlic paste and 1 cup olive oil.