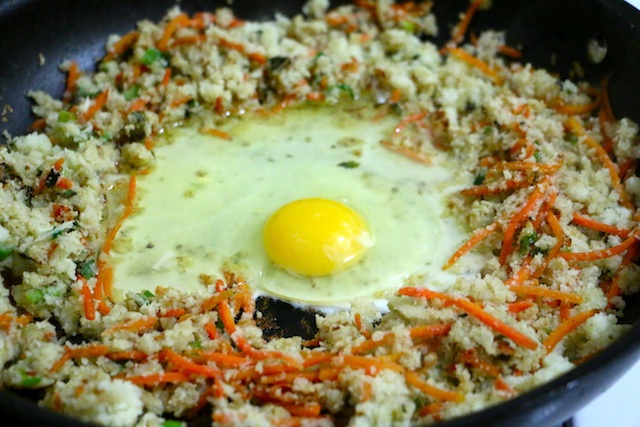 Occasionally, I have leftover meats and veggies that aren't enough individually to be their own meals, so what better idea.. than to make fried rice!? Now, I used grated cauliflower as my "rice" but you literally don't change the order of how you would cook any regular fried rice. It's best to cook all the other veggies/meats first and then add in the cauliflower last (just like fried rice), so it doesn't get mushy.
Ingredients :
1 small head of cauliflower, grated
Olive oil or bacon fat
1 tbsp soy sauce
Salt and pepper, to taste
Anything you want in your fried rice (onion, garlic, scallions, celery, mushrooms, cabbage, egg and ham)
Instructions :
Grate cauliflower using a food processor or blender. If you don't have either, you can use a cheese grater
Dice the other ingredients you want to add into the fried rice
Add oil or fat to frying pan on medium heat
Add in the onions and garlic until they are translucent. Then add in all the other ingredients, except the cauliflower. Add soy sauce.
When the veggies/meat are about done, add in the grated cauliflower and combine everything. 3-4 minutes should be enough time.
Make a hole in the center of the fried rice and add in an egg. Mix everything together
Salt and pepper, to taste and add some scallions on top!