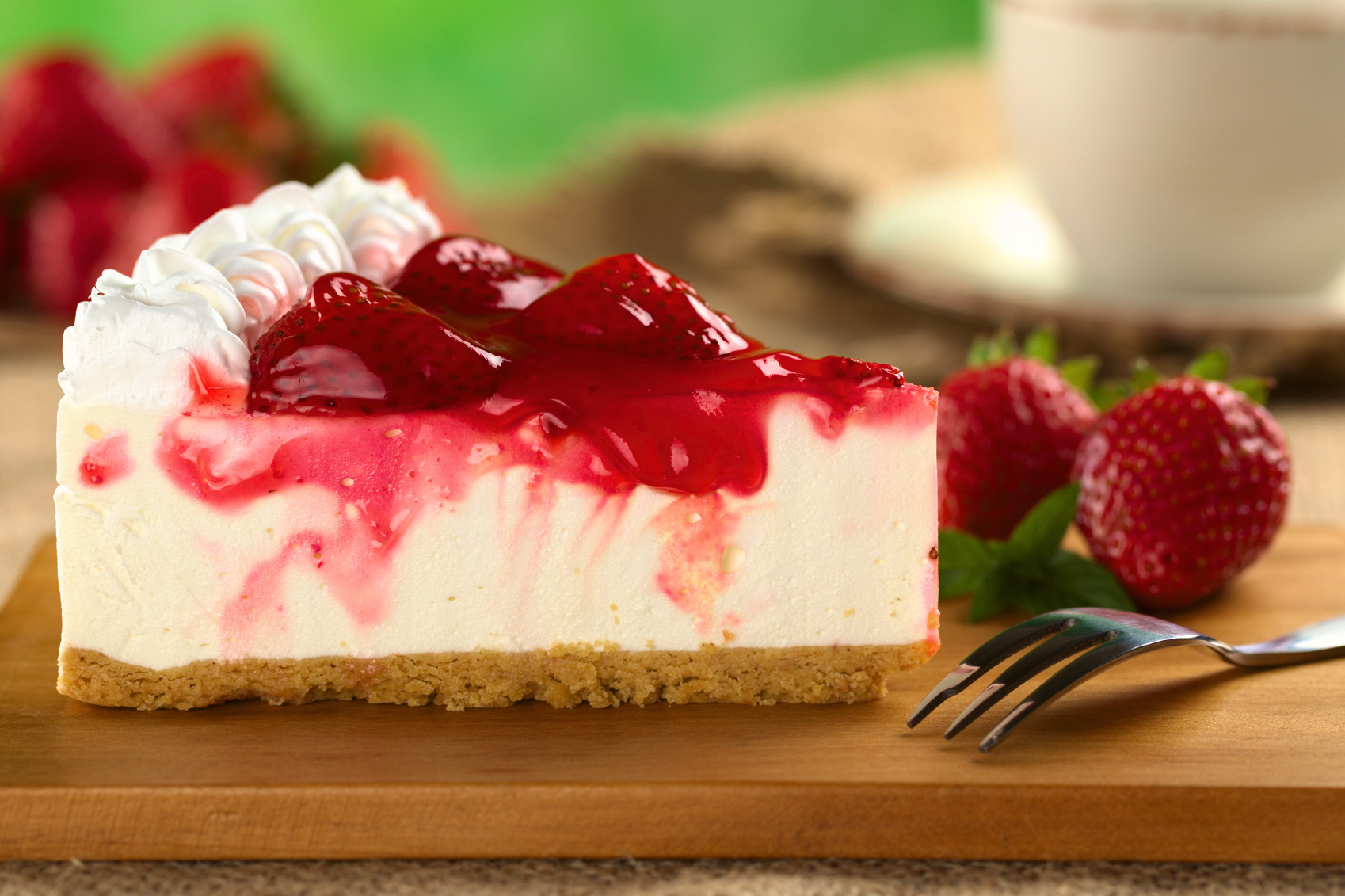 Cheesecake is a beloved cake to many for its mild, sweet taste. Even so, it still contains sugar which can be detrimental for some people. This recipe is perfect for those who are not allowed to ingest much sugar. Try it out and tell us what you think about it!
Ingredients:
Nonstick Cooking Spray
1/4 c Graham-Cracker Crumbs
1 pk 8oz Light Cream Cheese Neufchatel
1 pk 15oz Reduced-Fat Cottage Cheese
3/4 c Unsweetened applesauce
2 Eggs
1 1/2 t Vanilla Extract
1/2 t Grated Lemon Peel
1/4 t Salt
1 pt Strawberries
Directions:
Cover outside of 8×3″ spring form pan with foil (to prevent mixture from leaking during baking). Spray pan with nonstick cooking spray, then evenly sprinkle graham-cracker crumbs in bottom; set aside.


---

Preheat oven to 350F. In food processor with knife blade attached, blend light cream cheese and next 7 ingredients until smooth. Carefully pour cheese mixture over crumbs in pan. Bake 45 minutes. With oven door closed, turn off oven; let cheesecake remain in oven 30 minutes. remove; cool in pan on wire rack 30 minutes. Cover and refrigerate cheesecake at least 4 hours or until well chilled.
To serve, carefully remove cheesecake from pan. Slice strawberries; arrange on top of cheesecake.
Yield: 12 Servings
If you are interested making your own japanese cheesecake, simply click the link.