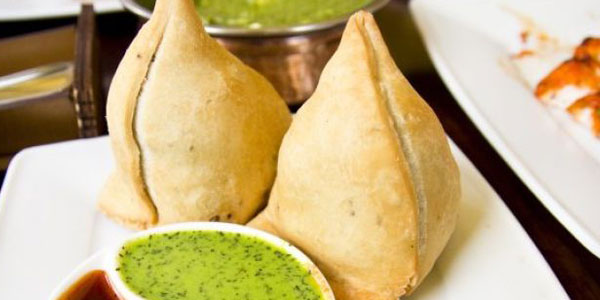 Ingredients :
For the pastry:
1 cup whole wheat flour
1/8 teaspoon kosher salt
1/8 teaspoon cumin seeds
2 tablespoons extra-virgin olive oil
1/4 cup water
Combine the flour, salt, cumin seeds and oil in a medium bowl. Mix until the oil is evenly distributed.
* Mix in the water, and knead for 2 to 3 minutes, or until it is smooth and has the consistency of bread dough. Set aside while you prepare the filling.
For the filling:
1-1/2 cup canned chickpeas, drained and rinsed
1 cup steamed brown rice
1/4 cup dried cranberries
1 tablespoon garam masala
1/2 ounce tamarind pulp
1 tablespoon coriander seeds, crushed
1 teaspoon crushed red pepper
1 tablespoon fresh ginger root, minced
1/8 teaspoon cumin seed
1/8 teaspoon kosher salt, or to taste
Grapeseed oil
Method :
Heat the oven to 425 degrees.
In a large bowl, add the chickpeas, brown rice, cranberries, garam masala, tamarind pulp, crushed coriander, chili pepper, ginger, cumin and salt. Mix until the garam masala is evenly distributed.
Divide the dough into four pieces, and roll each into a smooth ball. Using your hands, form each ball into a flat disk. Dust a working surface with flour so the dough doesn't stick and using a lightly floured rolling pin, roll a disk into a thin patty like a tortilla and cut the circle in half.
Take one of the half circles and make a cone shape, starting at the center of the cut side to make the point of the cone and then wet the edges with a little water to glue the overlapping edges together.
Put 1/3 cup of filling into the cone, moisten the top of the inside edges and close the cone, pressing the edges to seal it. Brush with grapeseed oil on each side of the samosa and then place it on a baking sheet.
Repeat the process to make remaining samosas. Place the samosas in the oven, and bake for 20 to 25 minutes, or until they are nicely browned.
Serve as an appetizer with Mint and Mango Chutney.
Difficulty › Intermediate
Prep time › 20 mins
Cook time › 25 mins
Serves › 8 samosas 
Source: Chef Bal Arneson