Have you had the pleasure of biting into a light, fluffy, bun which at a glance it looks like baked cheesecake's filling – cloud bread?
What a beautiful name, which conjures up a vision of bread that is airy and light.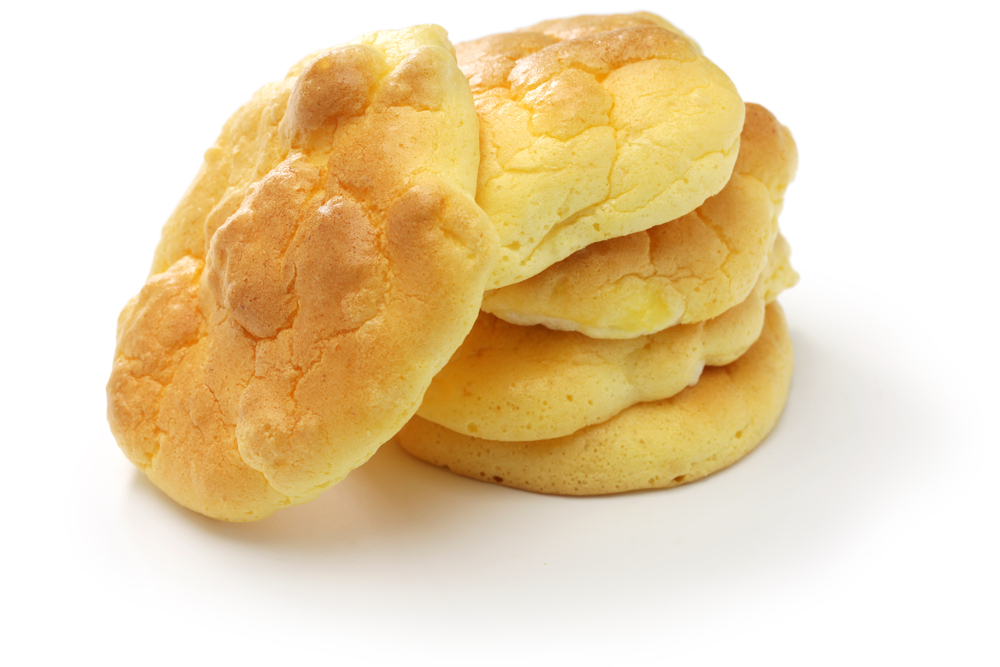 What is cloud bread?
Cloud bread is a dream for bread lovers who are currently cutting out carbohydrates. Cloud bread claims to be a high-protein, carb-free, and non-gluten bread alternative. Its fluffy texture comes from the whipped egg whites and cream of tartar. This mixture then gets folded into the egg yolks, along with some full-fat dairy product like cottage cheese, cream cheese, or yogurt—with sometimes a little bit of sweetener.
Cloud bread's health claims
It is claimed that cloud bread contains half the calories of a regular slice of bread, and (depending on the recipe), has little to no carbohydrates. That is why cloud bread could be a filling yet guilt-free snack for those who are looking to lose some weight. It also does not contain any flour, so it's totally gluten-free. This bread works for those who are on Paleo, gluten free, or ketogenic diets.
Since cloud bread is made from protein-only ingredients, it may seem that cloud bread has extremely high protein level. However, it actually contains about the same amount of protein as a regular slice of bread.
Using cloud bread
Just like regular bread, you can use cloud bread for a myriad of purpose. You can use it as the buns for burgers, as a pizza crust, to roll around hot dogs, or as bread for sandwiches.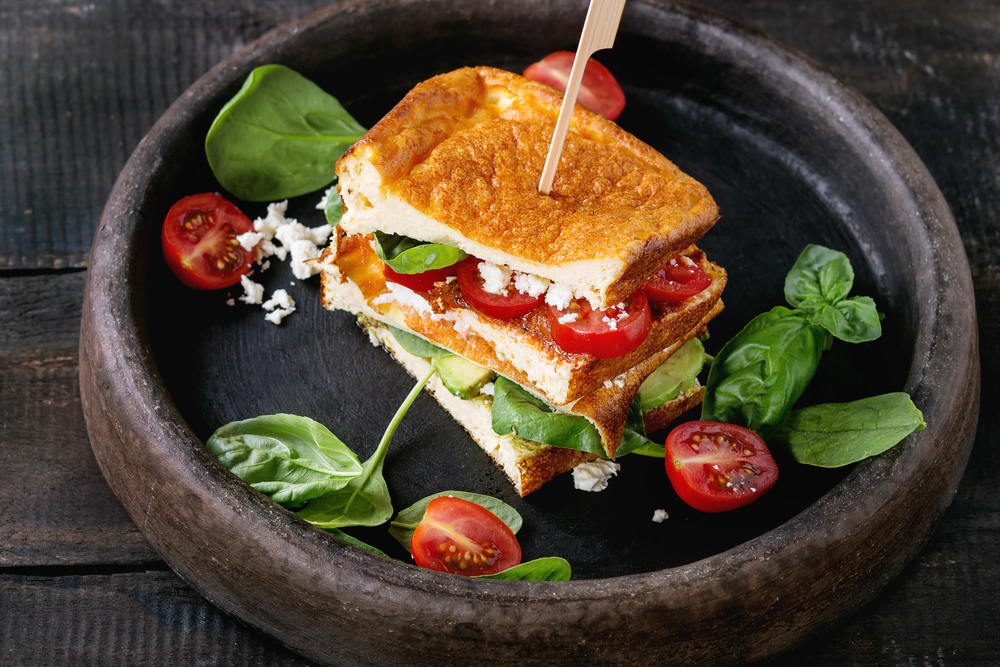 For hardcore bread-lovers, cloud bread may not be a perfect substitute—because it tastes nowhere near the regular bread. However, if you're trying to cut some carbs and gluten but really desperate for something resembling carbohydrates, whipping up one cloud bread recipe could be a great solution.
Tempted to know how it really tastes? Try this cloud bread recipe at home:
Ingredients:
3 large eggs, separate the yolks from the whites
¼ teaspoon cream of tartar
3 tablespoons softened cream cheese
1 tablespoon white sugar (optional)
Instructions:
Preheat oven to 150 degrees C. Line a baking sheet with parchment paper.
In a bowl, beat egg whites and cream of tartar together in a bowl until stiff peaks form. Set aside.
In another bowl, mix egg yolks, cream cheese, and sugar together using a wooden spoon. Then mix it with a hand-held egg beater until smooth and has no visible cream cheese.
Gently fold egg whites into egg yolks mixture. Be careful not to deflate the egg whites!
Carefully scoop mixture onto the prepared baking sheets using an ice cream scoop or spoon, forming into "buns".
Bake in the oven until cloud bread is lightly browned, about 30 minutes.
The cloud bread is ready!
Easy, isn't it? Unlike regular bread, you won't need extra time for proofing. In less than an hour, you can enjoy this light snack along with your favorite topping or fillings.
Share your comments if you have tried this recipe!