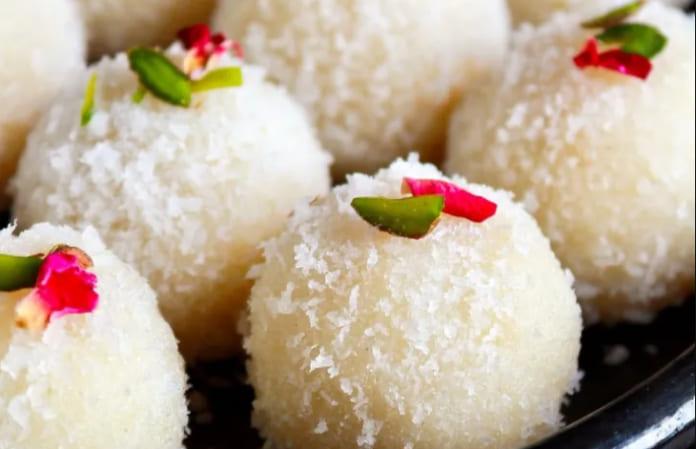 This Raksha Bandhan, make these super easy and delicious, instant 2 ingredient coconut laddoo for your brother.
Time required : 10 minutes
Ingredients
1/2 can of condensed milk
1 cup desiccated coconut powder + 4 tbsp for rolling
Instructions
Mix both the ingredients in a non-stick pan.
Bring it on heat on low flame and cook the mixture till it release off the sides of the pan.
Ensure that it is done on low flame otherwise it will stick to the bottom of the pan.
Switch off and allow to cool slightly, till your hand can handle the heat.
Smear ghee on your palms and slowly shape into laddoos.
Roll in the remaining coconut powder and allow to cool completely.
Enjoy!