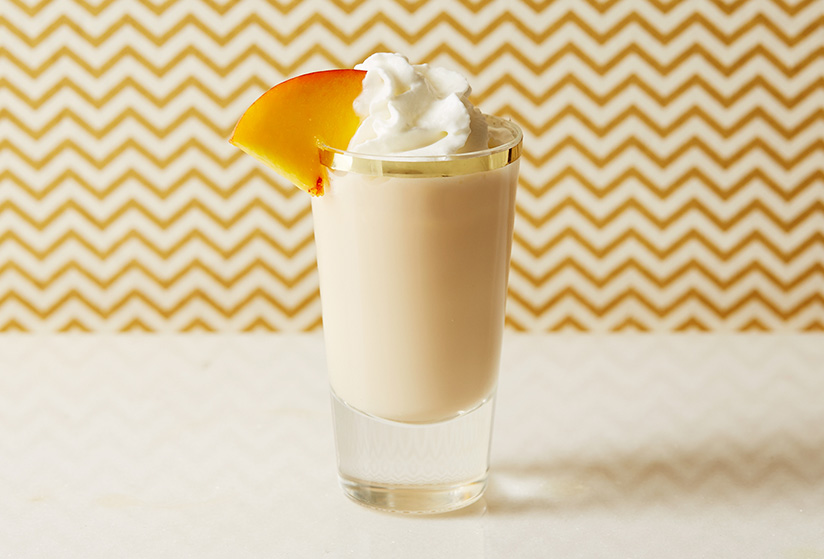 Peaches makes the perfect summer dessert. It's sweet, sour and refreshing to be eaten. Add cream or ice cream to the mix and voila! A summer dessert is done! Try this recipe out and tell us what you think about it.
Ingredients:
Serves 1
V2 peach
1 scoop ice cream, preferably vanilla
3 tbsp Bailey's Irish Cream
1 sprig mint leaf
Directions:
Place peach half in a small round dish or shallow sundae glass.
Top seeded half with a scoop of ice cream and garnish with mint leaf.