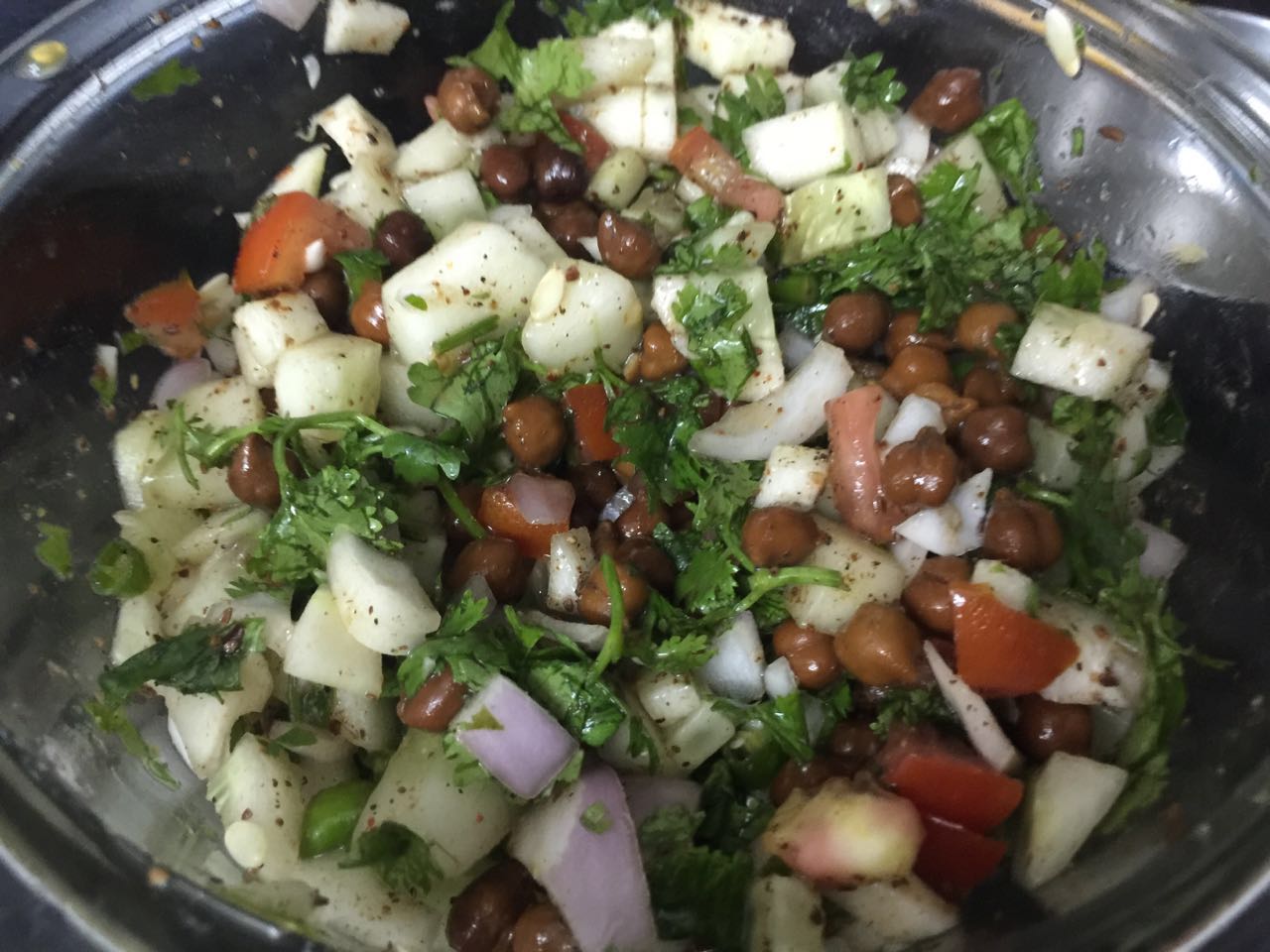 Welcome to day 2 of our healthy #7DaySimplySalads recipes for weight loss. The printable shopping list is here>>
Chickpeas are packed with protein and fiber—two nutrients that can help you shed some pounds. They are also a great source of protein and dietary fiber, which are two nutrients that help with weight control. Each cup of chickpeas offers 15 grams of protein, plus 13 grams of dietary fiber, which is half of the daily value.
Combining chickpeas with other healthy ingredients will help you reach your weight goals faster. Check out this Brown Chickpeas and Cucumber Bright salad recipe from our #7DaysSimplySalads shed some pounds:
Ingredients:
1 bowl boiled chickpeas
1 cucumber, chopped
1 onion, chopped
1 tomato, chopped
1 green chili, chopped
Chopped green coriander
½ teaspoon salt
½ teaspoon black salt
½ teaspoon pepper
½ teaspoon red chili powder
½ teaspoon roasted cumin seeds powder
½ teaspoon chaat masala
Lemon juice
Directions:
Mix chickpeas, cucumber, onion, tomato, and green chili in a medium-sized bowl.
Add cumin powder, salt, black salt, pepper, red chili powder, and chaat masala to the bowl. Mix thoroughly.
Add a dash of lemon juice and chopped coriander leaves. Healthy chickpeas salad is ready.