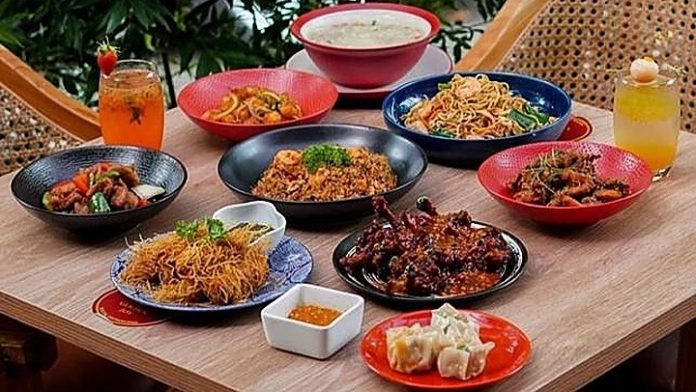 Decoding Jakarta's Culinary Hotspots
Don't be confused looking for good food in Jakarta. Restaurants and cafes with various design concepts and types of food leave you spoilt for choice. Here are 5 new recommendations for culinary hotspots in Jakarta, from Balinese, and Indian, to Chinese food:
Urban Wagyu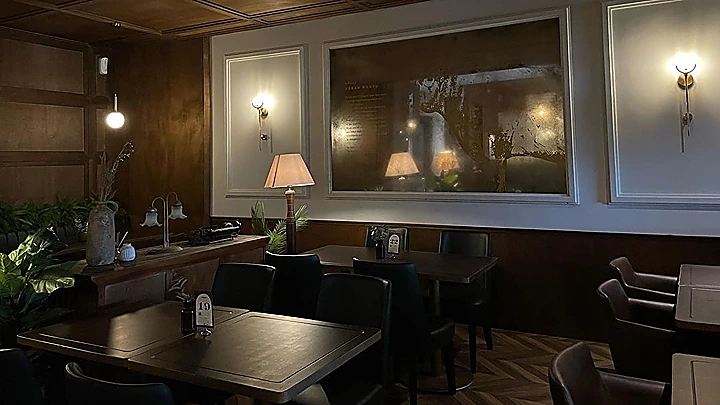 After successfully opening 3 outlets in Surabaya, Urban Wagyu now has a branch in the PIK 2 area with an interior design that is no less beautiful. They provide premium quality of meat from Striploin to Porterhouse, Ribeye to Tomahawk, and from affordable Wagyu Marbled Beef to the high Marbling Score of Wagyu Meat. Visitors can also choose the level of doneness of the meat. Several types of steak accompanying sauce are available here, such as black pepper, barbecue, mushroom, and cheese sauce.
Address: Ruko Golf Island PIK Blok J 62-63, Jakarta, 14470, Indonesia.
Phone: +62818 9191 66
Instagram: @urbanwagyu
Sand and Salt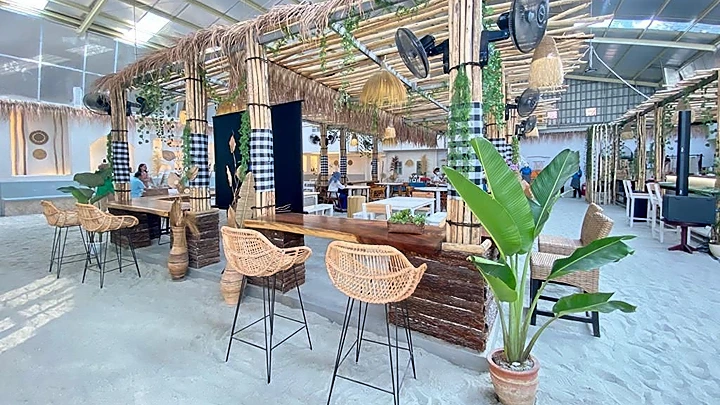 The dining room at this restaurant is inside the main building with a Balinese beach concept. There is a thatched roof building with supporting poles wrapped in Balinese cloth. The floor is a stretch of soft sand. The dining table and chairs are made of wood and rattan. In addition, there are decorations of dry palm plants, banana trees, and cacti which further strengthen the beach vibes. They also provide Balinese specialties, such as Balinese Betutu Chicken and Nasi Campur Bali.
Address: Jl. Kemang I No.10 A, Jakarta Selatan
Phone: +6281807108426
Instagram: @sandnsaltkemang
Golden Joy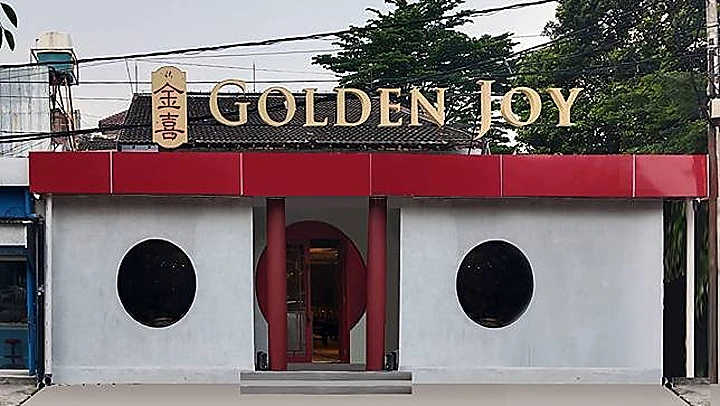 This restaurant is from the city of Kolkata, India. Although it was first established in India, this restaurant also serves a lot of Chinese food. This restaurant's mainstay Indian menu is Thread Paneer and Chili Paneer. For those who like Indian herbs, it is highly recommended to try Pakora Chicken. Meanwhile, the recommended Chinese food menu here is Hakka Chilli Fish, which is a fried dory fish fillet cooked with cayenne pepper, paprika, and onions.
Address: Jl. Hang Lekir X No. 20, Jakarta Selatan
Phone: +6281388831168
Instagram: @goldenjoyindonesia
Tuan Tanah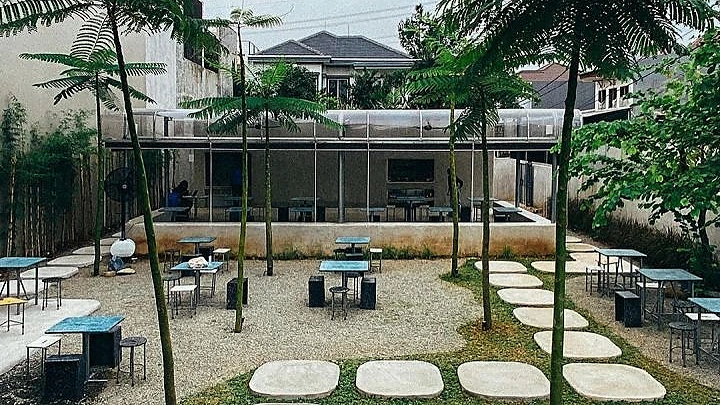 Tuan Tanah Cafe is one of the hottest and most talk-to-the-town cafes in East Jakarta. The owners of this cafe are a pair of Indonesian artists who have played in a row of Indonesian box office films. This cafe building uses a very unique glass block material. There are three rooms to choose from, namely indoor, outdoor, and semi-outdoor. The menu choices are quite diverse, ranging from salads, savory, coffee-based, non-coffee-based drinks, to main courses. There are 3 signature coffee menus, namely Kala Bumi, Asmaraloka and Sisa Rasa.
Address: Jl. Pahlawan Revolusi No. 8, Pondok Bambu, Jakarta Timur
Phone: +62 811 1406242
Instagram: @tuantanah.idn
Bali Timbungan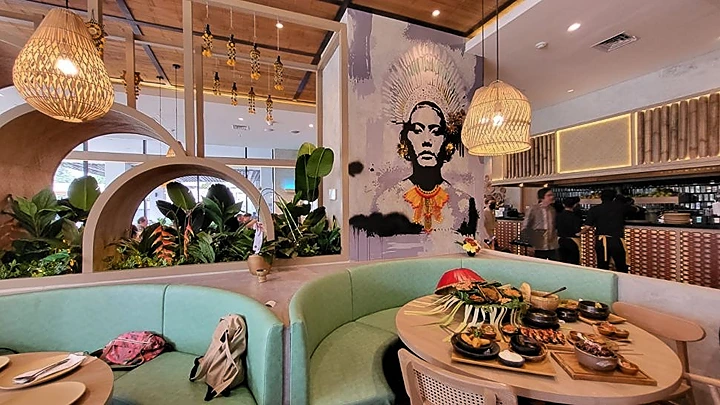 Timbungan is a meat processed food in young bamboo which is often the primadonna during Galungan celebrations. The meat is mixed with Balinese spices, then cooked over low heat for 12 hours. The Bali Timbungan restaurant in Sarinah is a branch in Jakarta after two restaurants have opened in Bali, namely the Bali Timbungan restaurant at Sunset Road Kuta and at the Secret Garden Bedugul Bali. The choices of meat served here are duck, chicken, and seafood.
Address: Gedung Sarinah, Lantai Dasar, Jl. MH Thamrin, Thamrin, Jakarta Pusat
Phone: +6281268881058
Instagram: @balitimbunganjakarta
Which country's food do you like the most? Which room in the restaurant do you prefer, indoor or outdoor? Feel free to tell us in the comments section below.